Note: this post contains mentions of drug and alcohol addiction.

Matthew Perry's memoir Friends, Lovers, and the Big Terrible Thing hit shelves this week. In the book, Perry writes about his early life, his time on Friends, and his experience with addiction.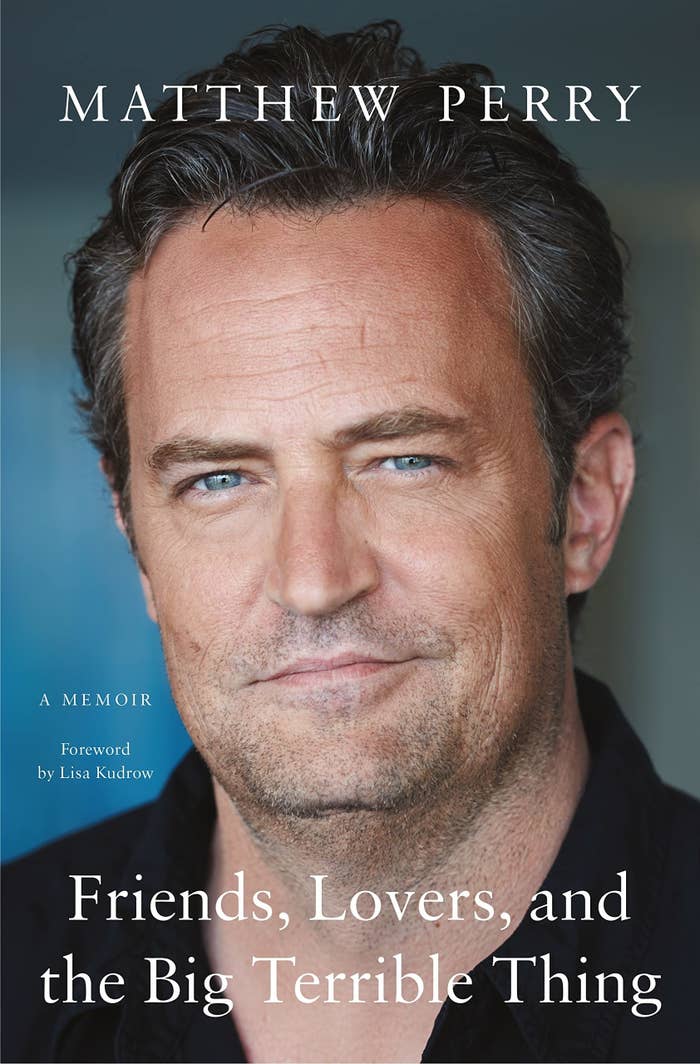 Here are 23 details and stories Perry revealed in his memoir:
1.
Perry said that as a baby, he was so colicky that his parents took him to the doctor to see what was wrong. He said that the doctor prescribed him phenobarbital when he was just two months old. "I was noisy and needy, and it was answered with a pill." Perry acknowledged that treating infants with phenobarbital for colic and sleep issues was relatively common at the time. "I do NOT blame my parents for this," he wrote, although he said he found it ironic that this would become the drug used in several of his opioid detoxes in the future.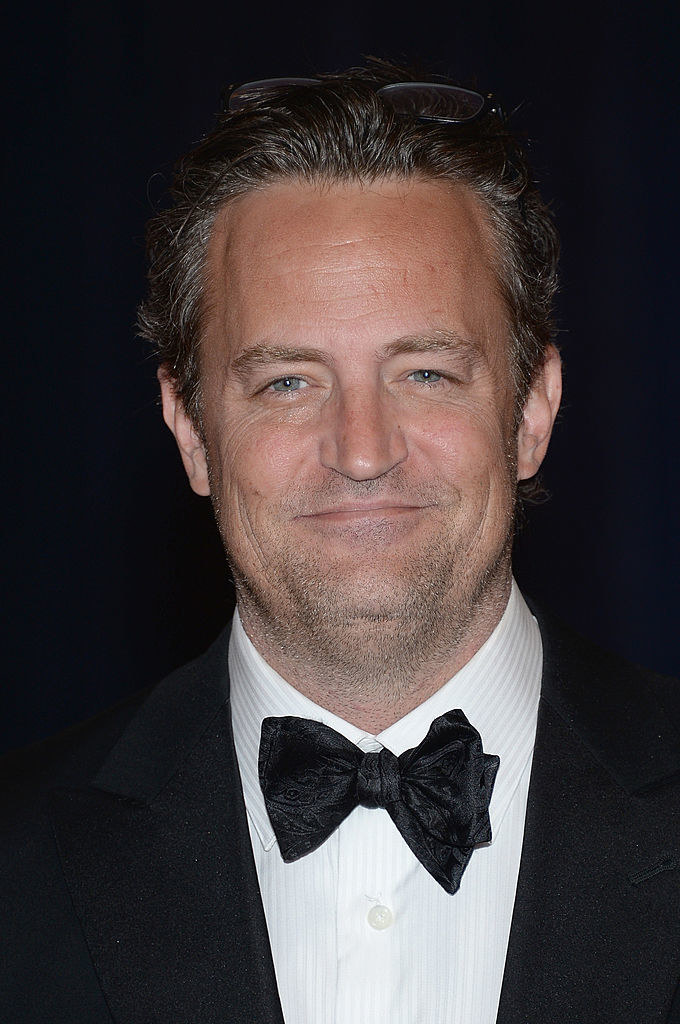 2.
By the time Perry was 9 months old, he said that his father John left him and his mother Suzanne in Canada to move to America to pursue an entertainment career. "Mom and I were both abandoned, in fact, before we'd even gotten to know each other," he wrote. His mother went on to become the press secretary for Canadian Prime Minister Pierre Trudeau, which Perry said was a high-stress job for her. "I learned to be funny because I had to be — my mother was stressed by her stressful job, and already highly emotional (and abandoned), and me being funny tended to calm her down enough," he wrote.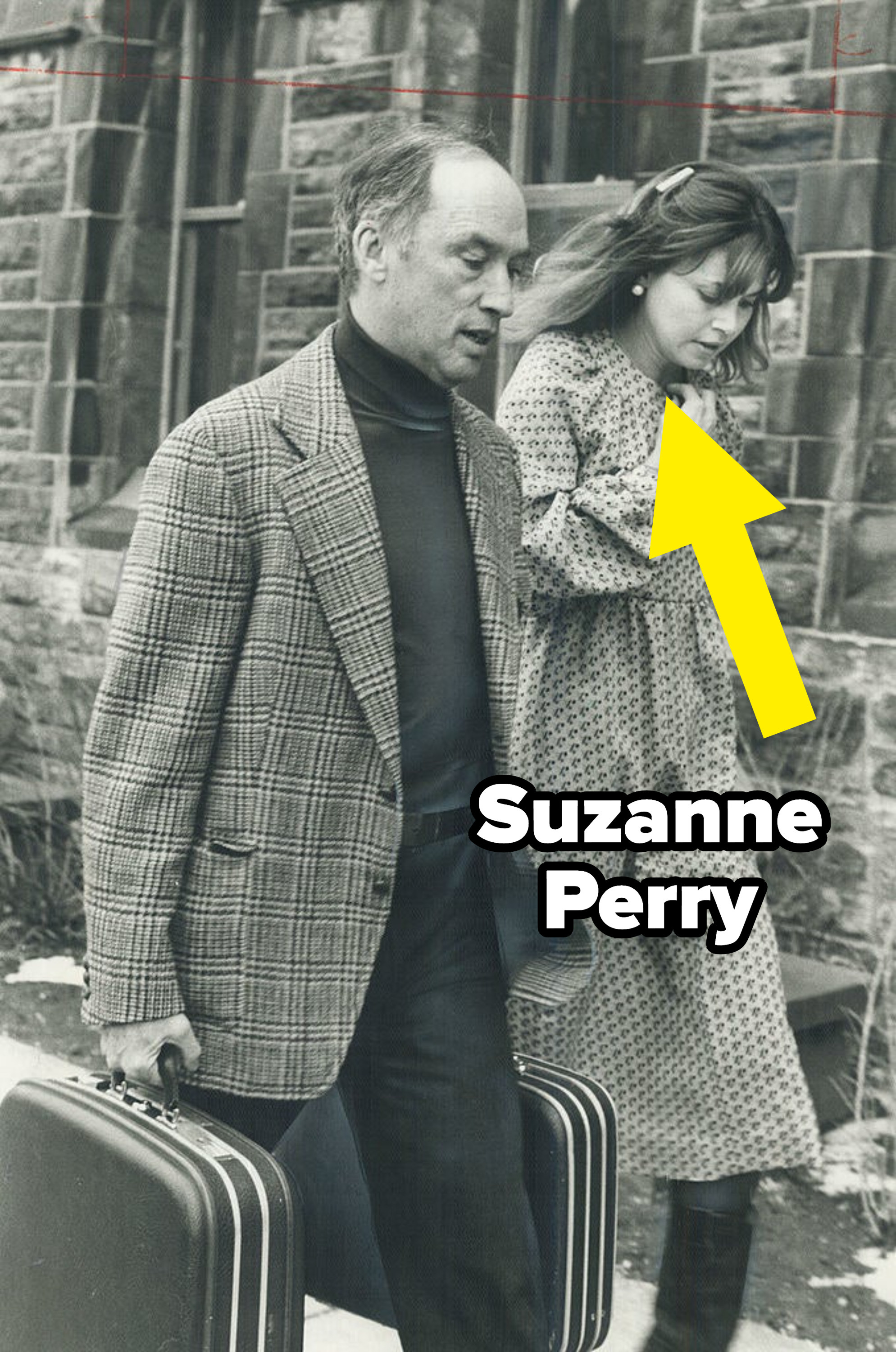 Meanwhile in America, Perry's father had become the Old Spice man. "I saw his face more often on TV or in magazines than I did in reality," he said. After Suzanne's stint working in politics, she was offered a job as a national news anchor, a position Perry said "she could not pass up." While working on TV, she met Keith Morrison, who was then on Canadian television, before going on to star on Dateline. "Keith lived for my mother," he said. "The only thing that is annoying about Keith is that he always takes my mother's side. He is her protector."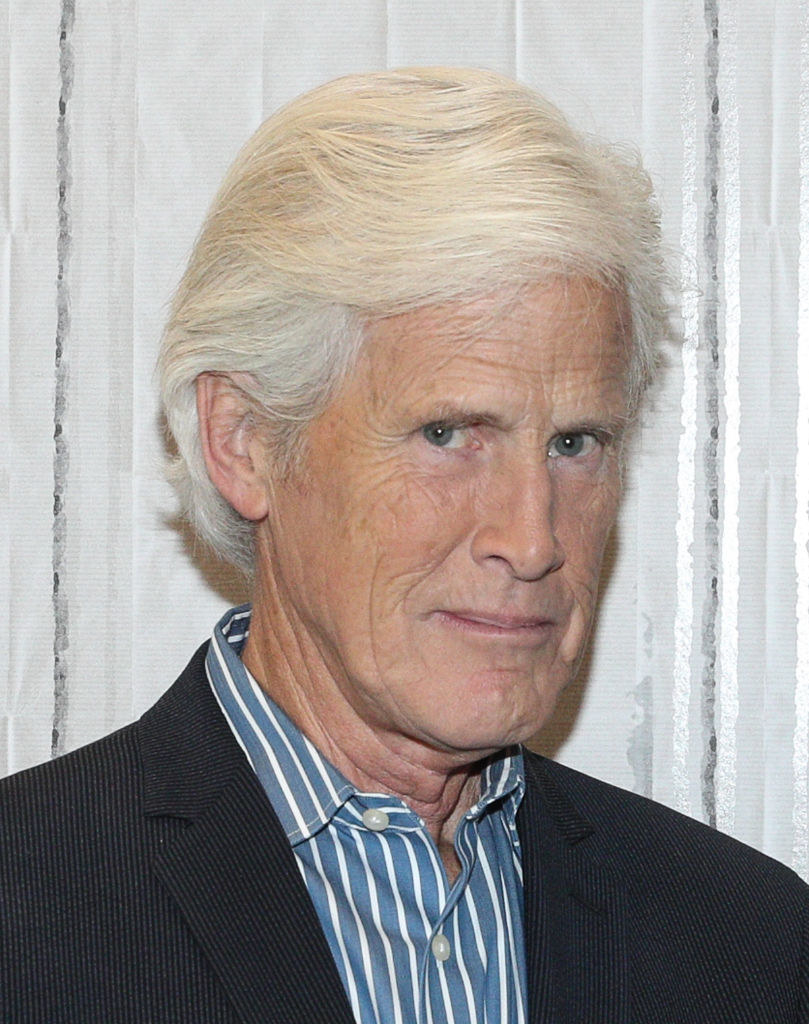 3.
After Suzanne married Morrison and started having children with him, Perry said that their new family was something that he "didn't really feel a part of." He noted that his "bad behavior" started to begin around this time. "I got shitty grades, I started smoking, I beat up Pierre's son (an eventual prime minister himself) Justin," he wrote. Matthew said that he was able to overcome his bad grades because he "was the lead in every play, and a nationally ranked tennis player."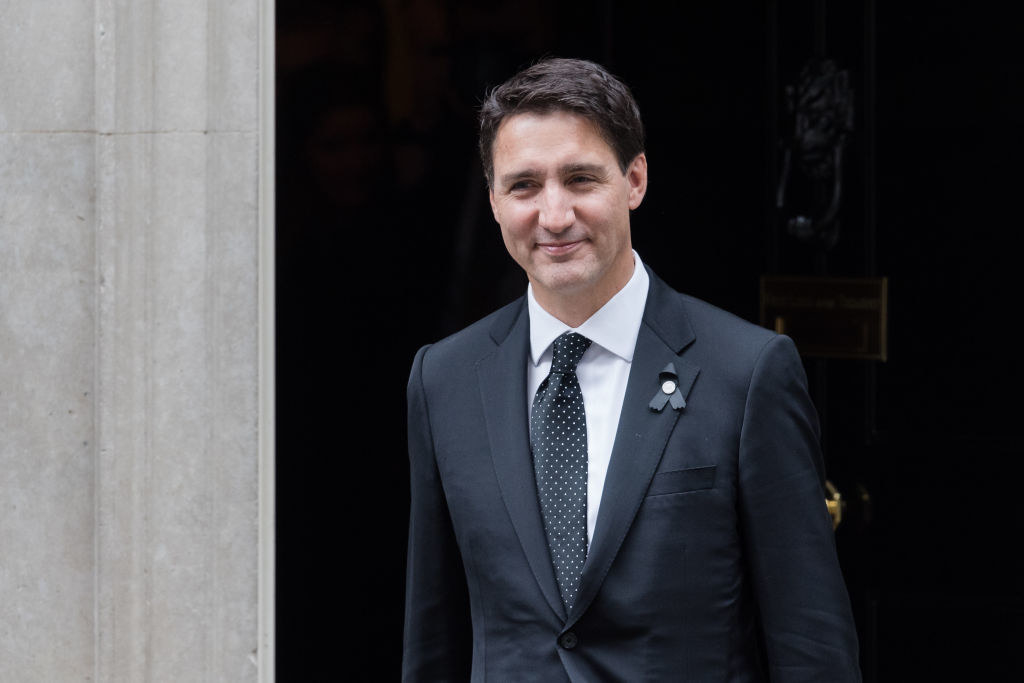 4.
Perry said that he drank for the first time in his backyard with some friends when he was 14 years old. "I realized, for the first time in my life, that nothing bothered me," he wrote. "I was complete, at peace. I had never been happier than in that moment."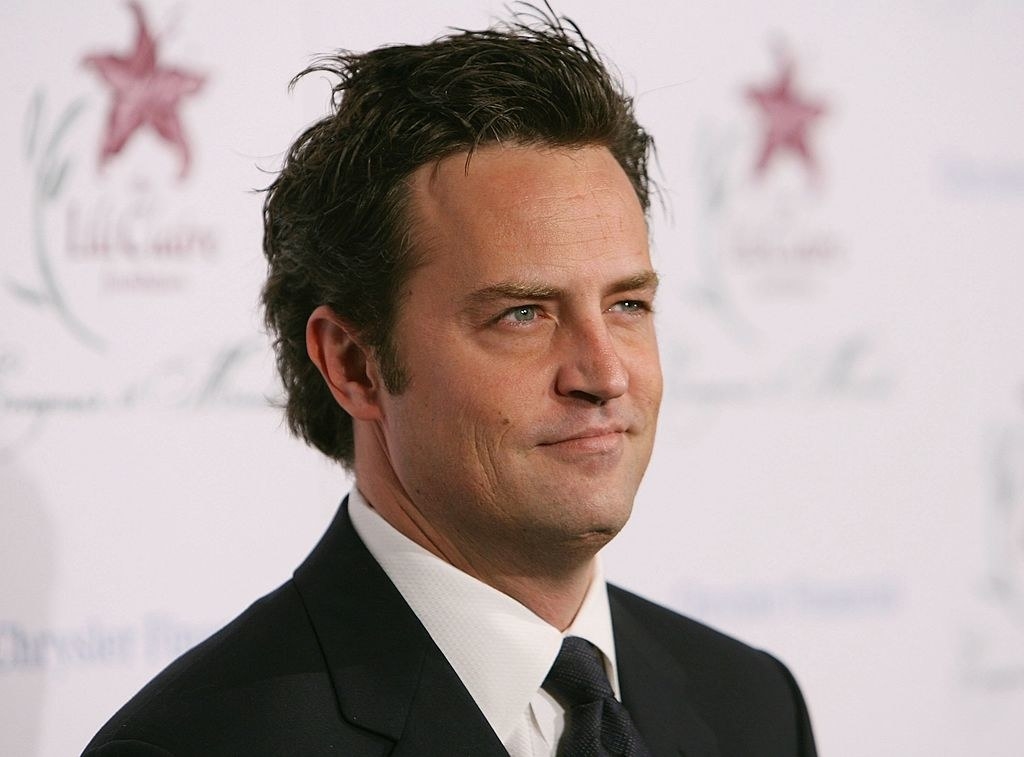 5.
When Perry was 15, he moved to Los Angeles to live with his father because he said he believed he would finally become happy if he had a change of scenery. "Me deciding to go caused a great rift in the fabric of my family," he said. He dreamed of being an actor and wrote that he thought he could use his father's connections to help him get roles. "All he had to do was help me push on doors that were already ajar, right?" Soon after arriving in Los Angeles, Perry said he earned the lead role in the school play.
Perry claimed that he learned how to drink while living with his father. "Dad was the epitome of a functional drinker," he said, noting that his father would often have several drinks each night after work. "I, on the other hand, was already struggling to wake up and was causing whispers with those who drank around me," he said.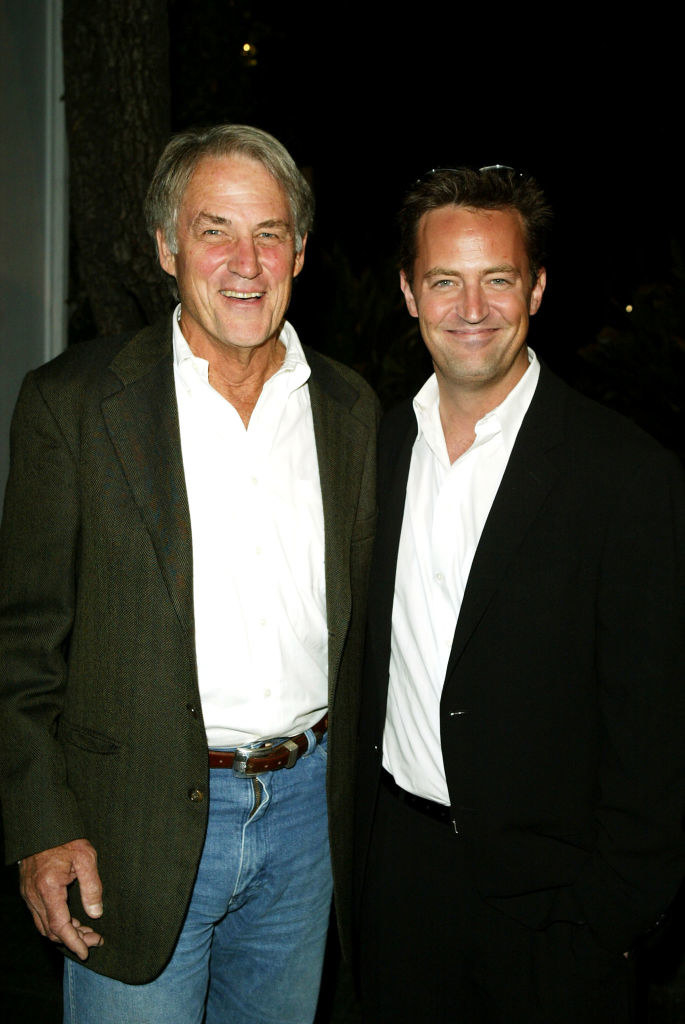 6.
After finding success in school plays, Perry said he was sure that fame "would change everything" for him. "I yearned for it more than any other person on the face of the planet. ... It was the only thing that would fix me. I was certain of it." One day, Perry said he was at a diner flirting with a group of girls when a man approached him with a note written on a napkin. The man turned out to be William Richert, who was working on the film adaptation of his novel A Night in the Life of Jimmy Reardon. After watching Perry talk to the group of girls, Richert thought that his charisma would translate well to the screen.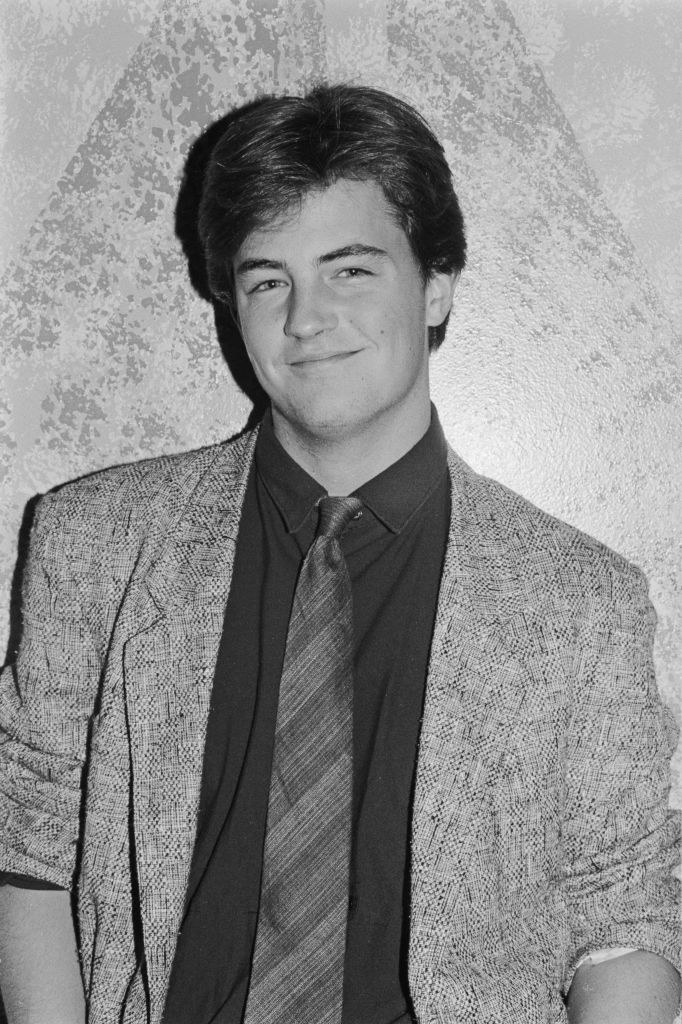 Perry accepted the role and costarred in the movie with River Phoenix. "On this movie, with River Phoenix, I fell deeply in love with acting — and the cherry on top of this deeply magical time was that River and I became firm friends," he wrote. Phoenix died of an overdose in 1993.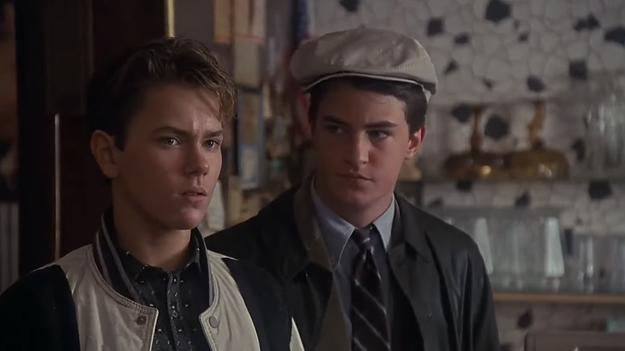 7.
Perry said that as his acting career was ramping up, so was his dependence on alcohol. He recalled that the first time he noticed alcohol's effect on his life was when he was at a magic show with his girlfriend. He said he was drinking at the show, and wanted to continue drinking when they got home, but his girlfriend didn't have any alcohol in her apartment. "It was the first night when I first felt the obsession for alcohol. … I had that overpowering pull, like a great magnet and I was just little shards of iron."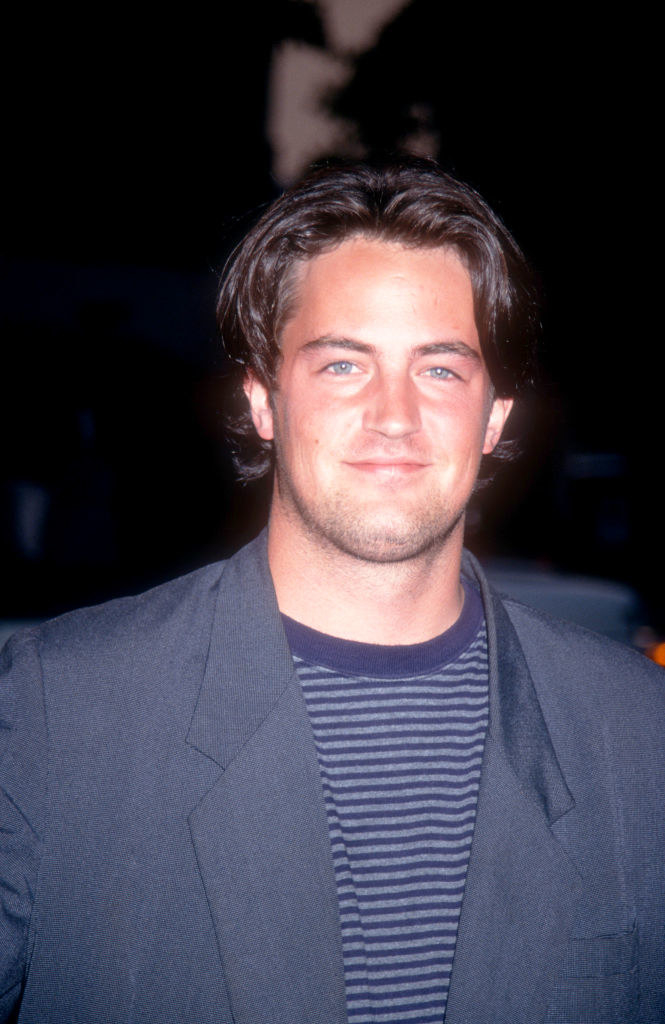 8.
In 1987, Perry nabbed the lead in the show Second Chance. His father had also auditioned for a role in the show, but didn't get the part. "My ego was off the charts," he wrote. "I thought I was the shit." The show was quickly canceled, and Perry rebounded with a role on Sydney, which also starred Valerie Bertinelli. He said that he fell in love with Bertinelli, who was married to Eddie Van Halen at the time. "I was obsessed with her and harbored elaborate fantasies about her leaving Eddie Van Halen and living out the rest of her days with me," he wrote. Perry also revealed that they kissed one night, but claimed that Bertinelli acted like it never happened.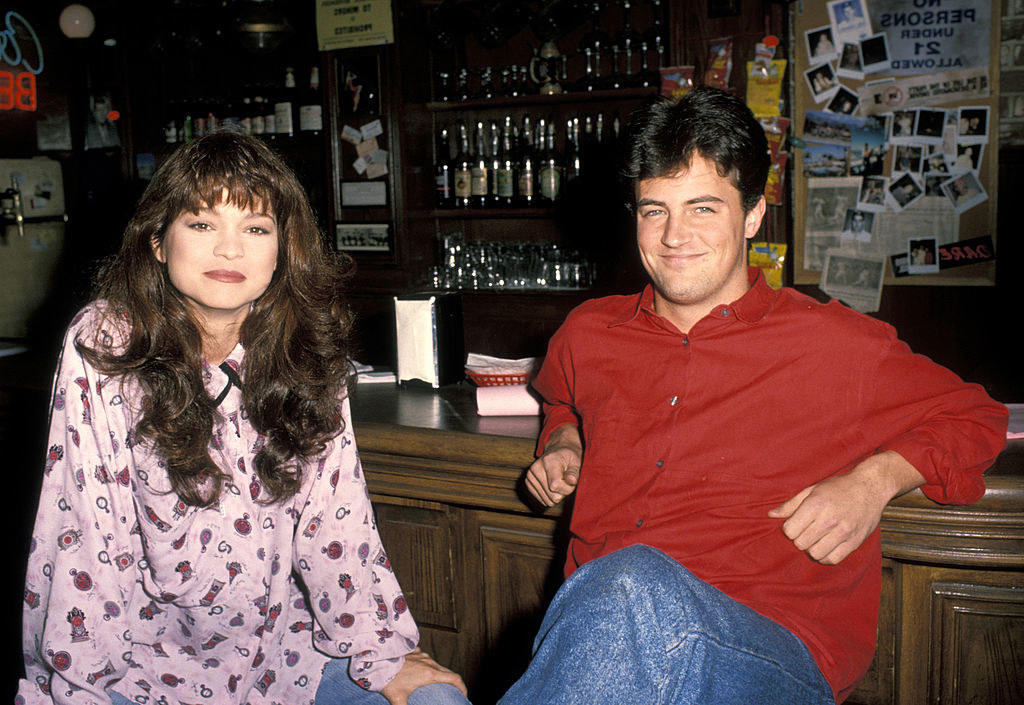 9.
During this time, Perry said that he was drinking so much that he passed out every night, and noted that this began to affect his career. "Drinking was slowly but surely winning the war against auditions," he wrote. After getting a call from his business manager that he was running out of money, he told his agent that he needed work quickly. He soon landed a role on L.A.X. 2194, a comedy following a group of baggage claim workers at Los Angeles International Airport in the year 2194.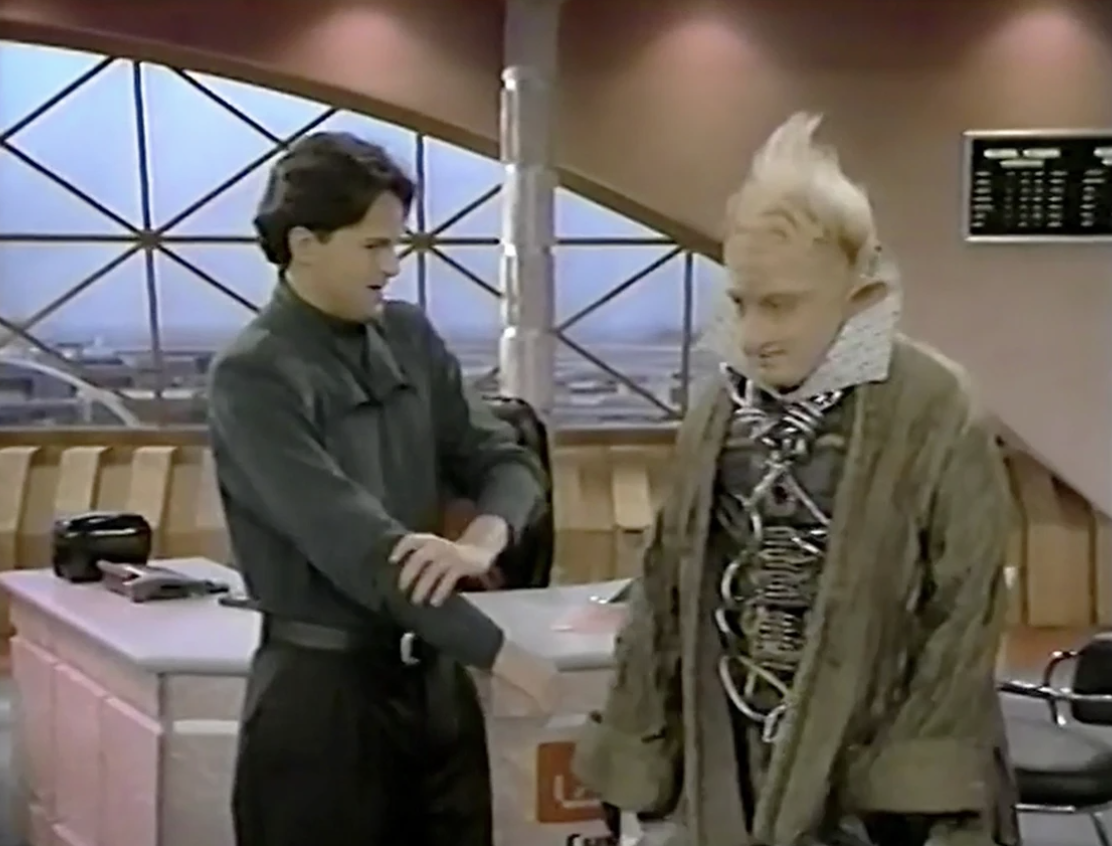 After getting the part, Perry said that a script for a show called Friends Like Us "became the hot read of the season." He said that he begged his agent to get him an audition, but was told he couldn't because he was attached to L.A.X. 2194. "I was devastated," he said. "When I read the script for Friends Like Us, it was as if someone had followed me around for a year, stealing my jokes, copying my mannerisms, photocopying my world-weary yet witty view of life. One character in particular stood out to me: it wasn't that I thought I could play Chandler. I was Chandler."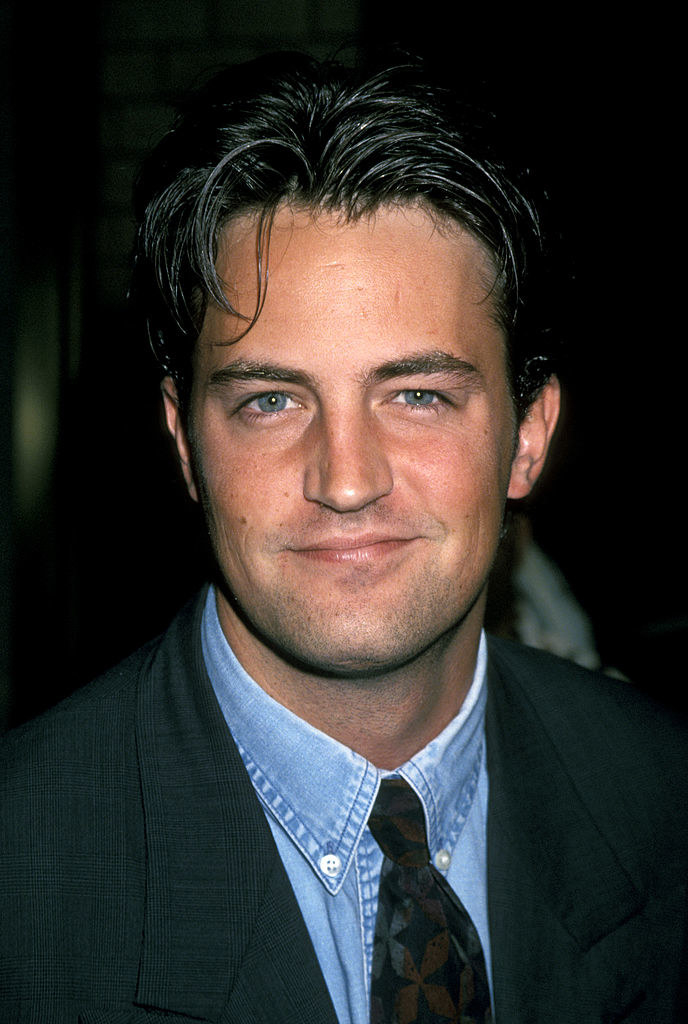 Soon, Perry said his friends began asking him for help with their own auditions because they saw so many similarities between him and Chandler. Craig Bierko, one of Perry's close friends, was eventually offered the role of Chandler, but had also gotten the lead role in another show called Best Friends. "My heart sank because I knew I was Chandler, but I also wasn't an asshole," Perry wrote. He told Bierko to take the role of Chandler, but Bierko ended up shocking Perry when he took the role in Best Friends because he would be the lead, "which he really wanted," and not part of an ensemble.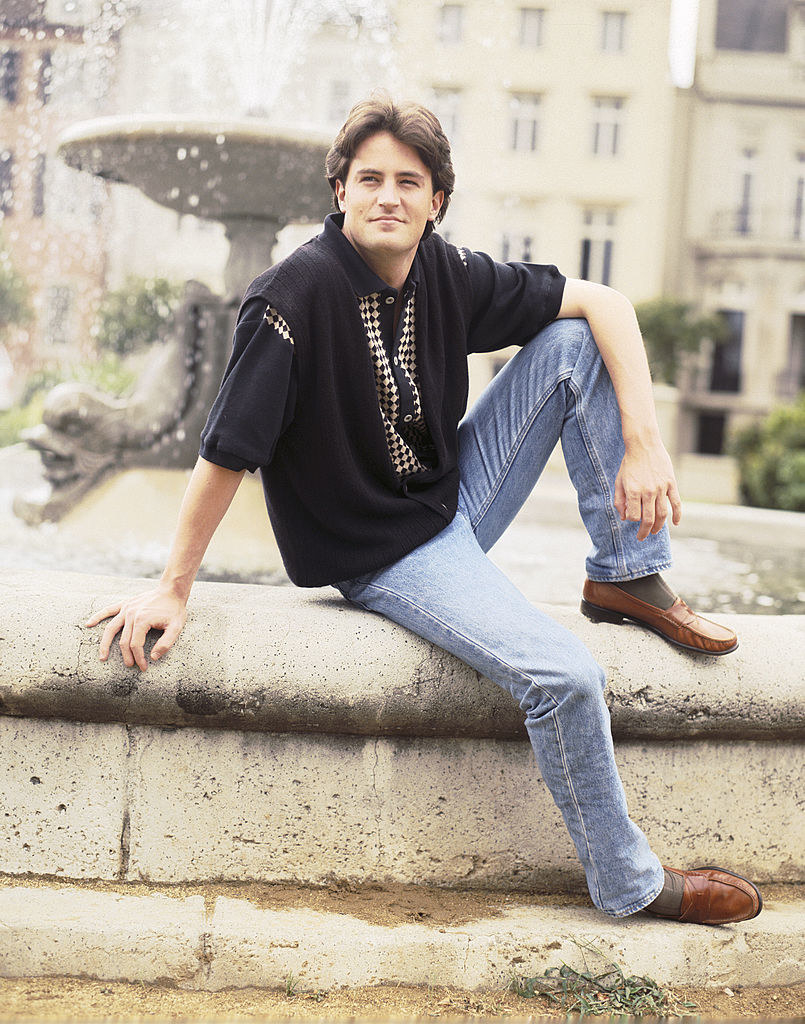 10.
At this point, Perry said Chandler was the only role that hadn't been cast. He said that Jamie Tarses, an NBC producer, was married to Jim Tarses, who worked for Fox, the network behind L.A.X. 2194. Perry claimed that one night, Jamie asked Jim about the future of L.A.X. 2194. He allegedly told her that the show was awful and she asked if that meant that Perry would be available to audition for Friends Like Us. Within a few days, Perry said he had auditioned for various network executives and was offered the role of Chandler Bing.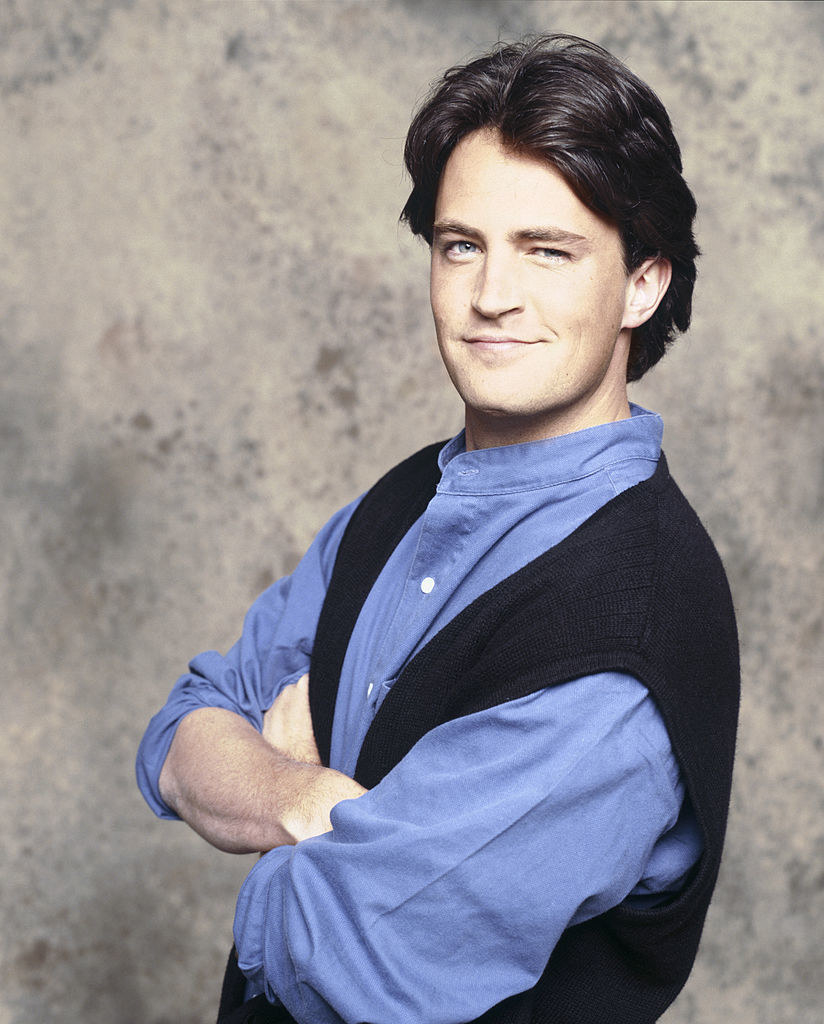 11.
Perry wrote that the cast of Friends Like Us "knew from the very start that it was something very, very special," and said that when they got together, there was "electricity in the air." Prior to being cast, Perry said that he only knew Jennifer Aniston and revealed that he had asked her out when they first met. He said that Courteney Cox got the group together and told them, "There are no stars here. This is an ensemble show. We're all supposed to be friends." From that point, Perry wrote that they were inseparable.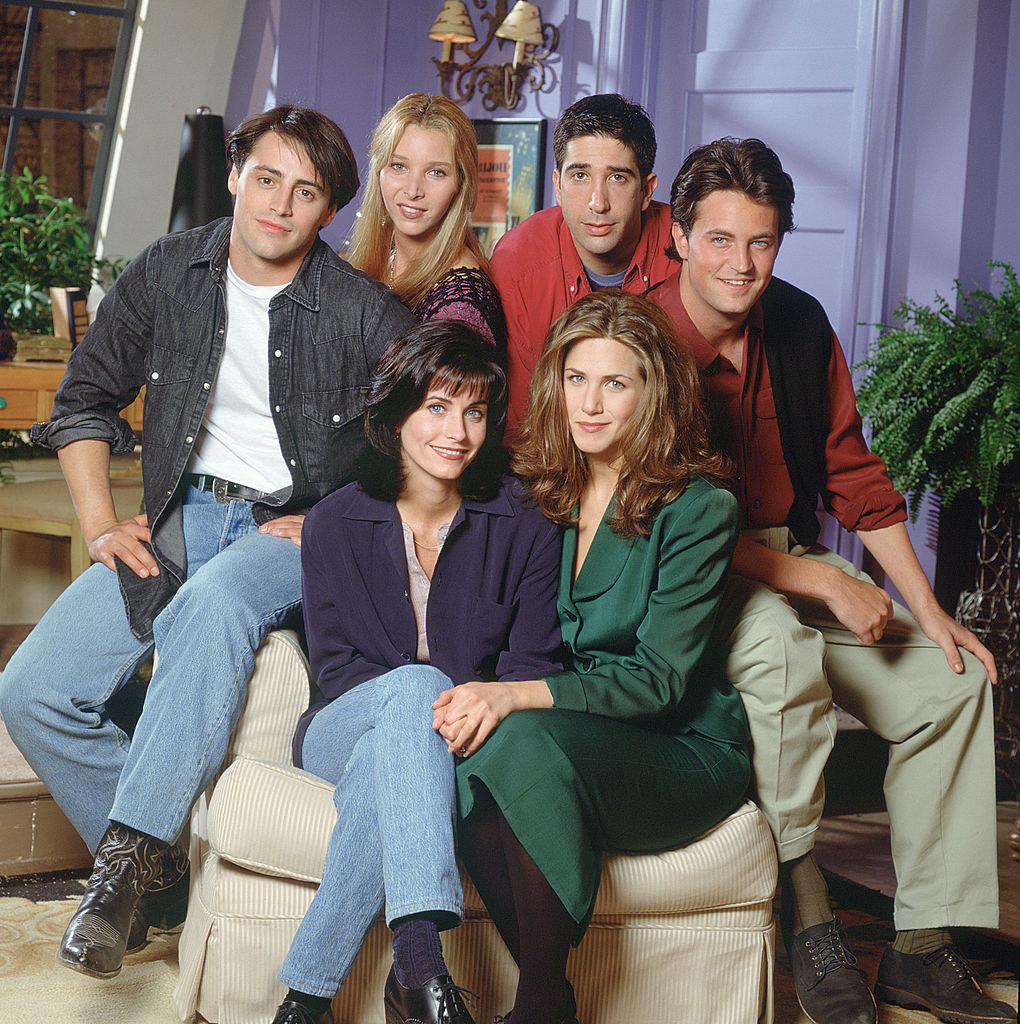 He also shared that being cast on Friends Like Us caused him to stop drinking as much. "I had a life-changing job that I had to — hell, desperately wanted to — report to in the morning, so I drank far less than usual," he said. After the first table read, he wrote that "the cast could smell fame." Perry said that filming the first season of the show was "creatively fulfilling" and added that the showrunners allowed them to pitch jokes and infuse elements of their own personalities into their characters.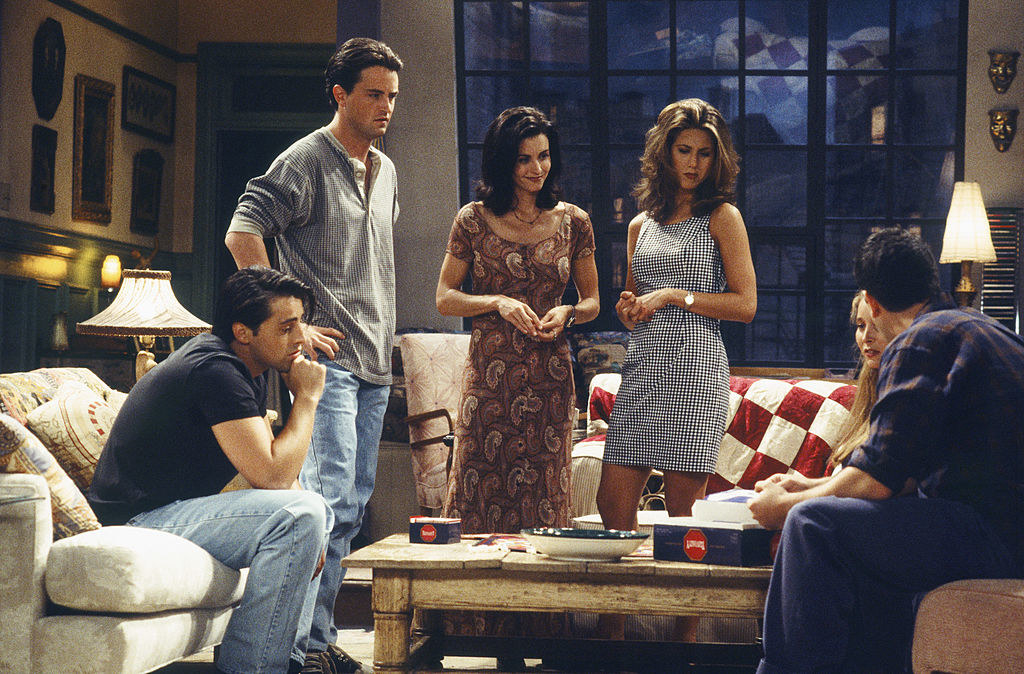 12.
Ahead of the show's 1994 premiere, the title was shortened to Friends and was given a prime time slot between Mad About You and Seinfeld, which Perry said was when they realized the show was going to be "a massive deal." Friends premiered to strong ratings and mostly positive reviews. Although Perry said he was thrilled with the show's success, he began to wonder if the fame that came from the show would fix all of the issues he hoped it would. "I loved everything about the show, but I was also struggling with my addictions, which only added to my sense of shame," he wrote. "I had a secret, and no one could know."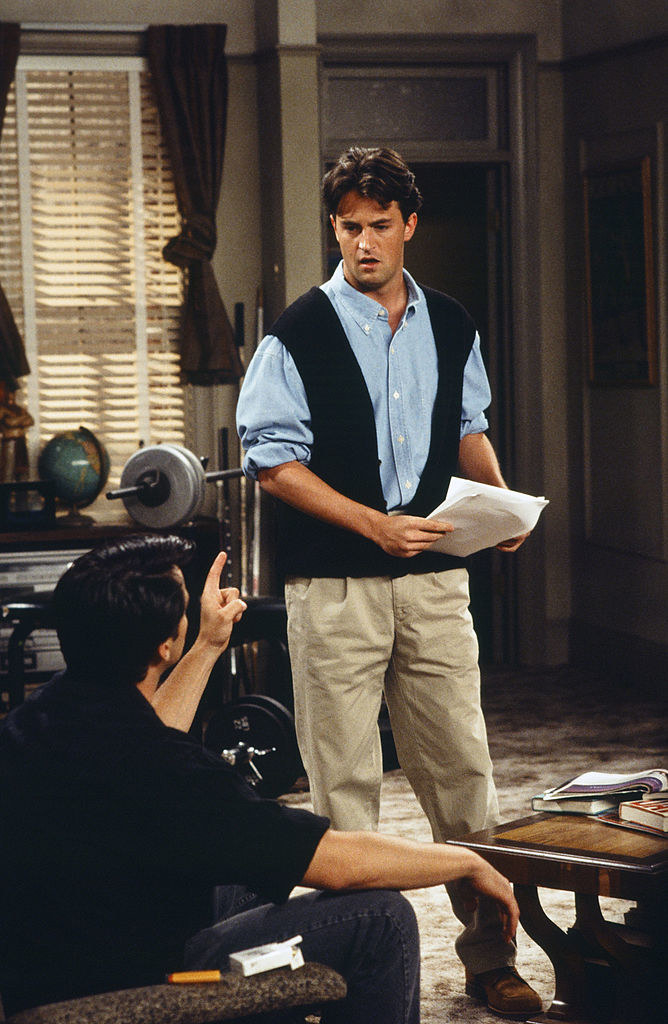 13.
Friends had quickly become "a cultural touchstone," and by Season 2, NBC announced that the show had nabbed the coveted post–Super Bowl episode. They wanted Julia Roberts to guest-star in the episode, but she allegedly said she would only agree to do it if she could be a part of Perry's storyline. Perry ended up sending her three dozen red roses and a note that read, "The only thing more exciting than the prospect of you doing the show is that I finally have an excuse to send you flowers." He claimed that they quickly began flirting over fax, adding that he would rush home from parties to see if Roberts had faxed him. "They were so smart — the way she strung sentences together, the way she saw the world, the way she articulated her unique thoughts, all was so captivating," he wrote.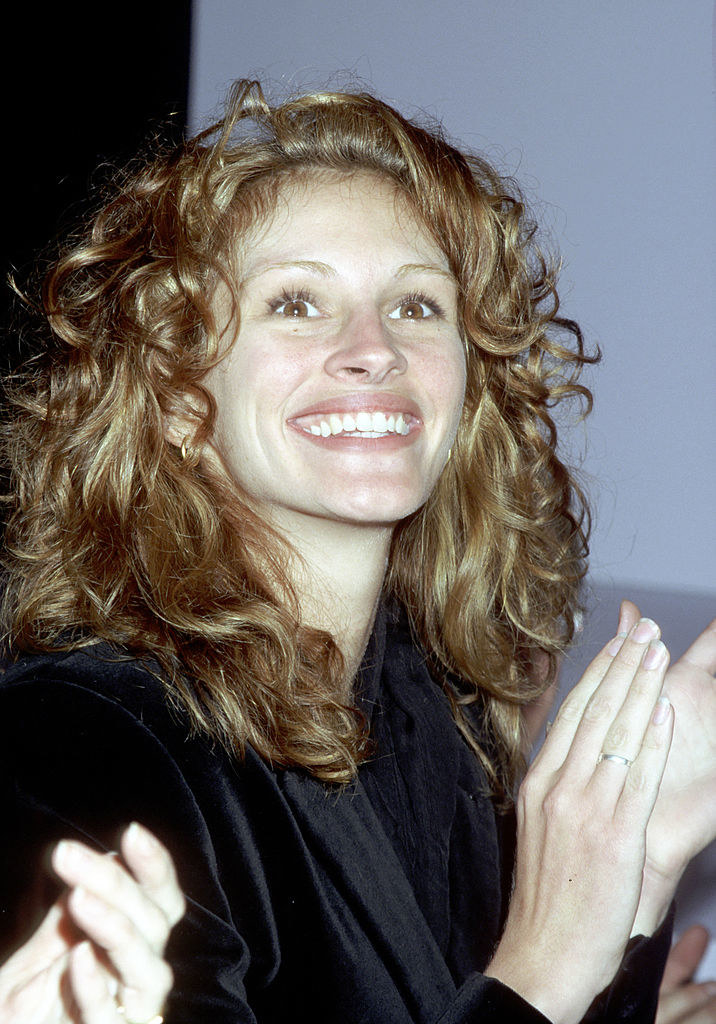 Perry said that the faxes soon turned romantic, and eventually they moved from faxes to talking on the phone. "We were falling, I wasn't sure into what, but we were falling," he said. By the time she filmed her guest appearance on Friends, Roberts and Perry were an official couple. After wrapping Season 2, Perry went to Las Vegas to film Fools Rush In. "Everything in my life was perfect," he wrote. "I had the most beautiful, famous woman in America as my girlfriend; I was on the number one TV show in America; I was making a lot of money shooting a movie that could be a number one box office smash."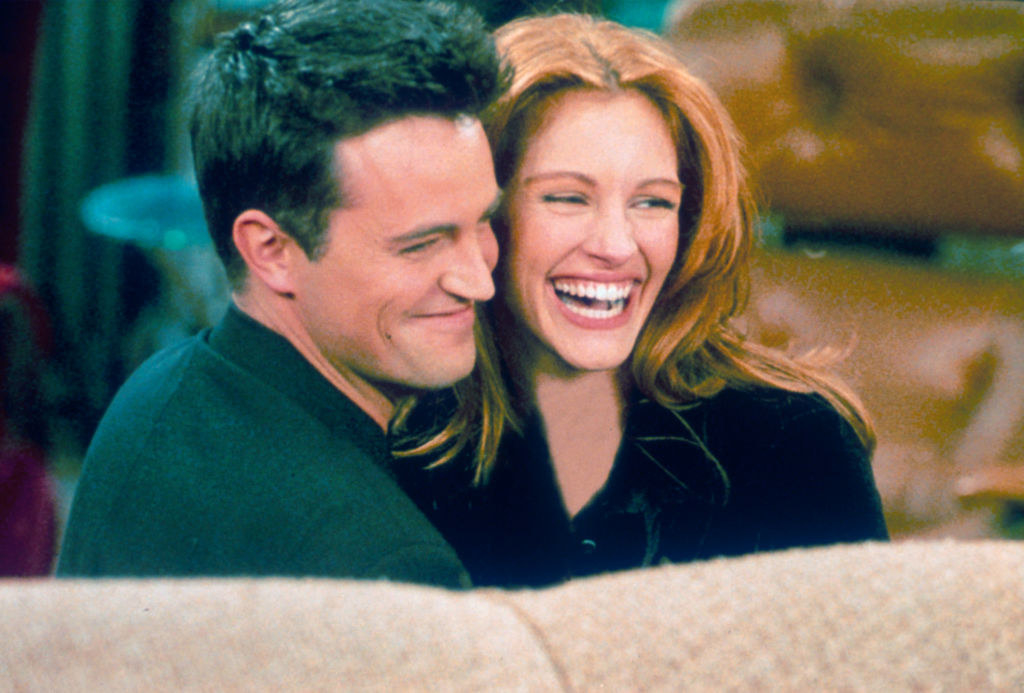 14.
While filming Fools Rush In, Perry asked if he could ride on a Jet Ski in nearby Lake Mead. He said that producers were wary, but eventually agreed. Perry was thrown from the Jet Ski and injured his neck. He said a doctor came to set and gave him a pill to take once filming wrapped that evening. "As the pill kicked in, something clicked in me," he said. "And it's been that click that I've been chasing the rest of my life. … I couldn't believe how good I felt; I was in complete and pure euphoria." The next day, Perry said he called the doctor and asked for more pills. "I swear to God I think if I'd never taken it, none of the next three decades would have gone the way they did."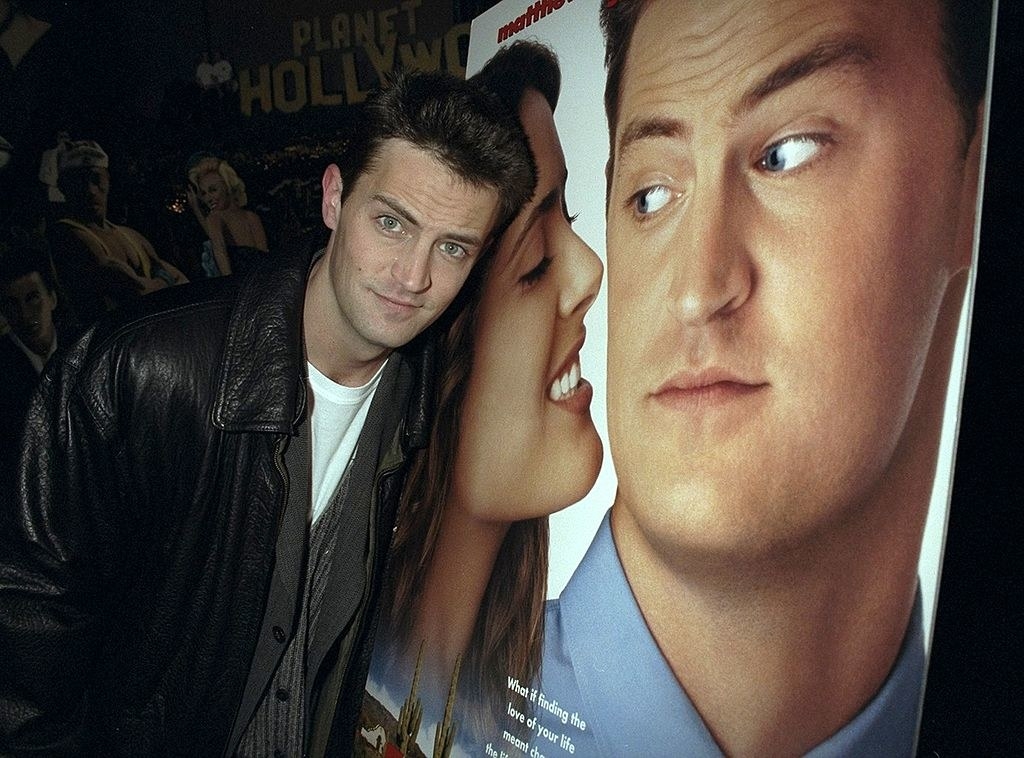 A year and a half later, Perry said he was taking over 55 pills a day, and noted that by the time he was filming Season 3 of Friends, his "Vicodin habit had now kicked in badly." He compared his addiction to "a full-time job" and promised himself that he would seek treatment once Season 3 wrapped. During this time, he also accepted a role in Almost Heroes opposite Chris Farley. "His addictions, plus mine, meant that we barely were able to even finish the fucking thing," Perry wrote. Farley died before the movie was released, and Perry said he was frequently asked about Farley's addiction during the press tour. He also revealed that he was high for the entire tour and checked into rehab soon after, which became a major news story.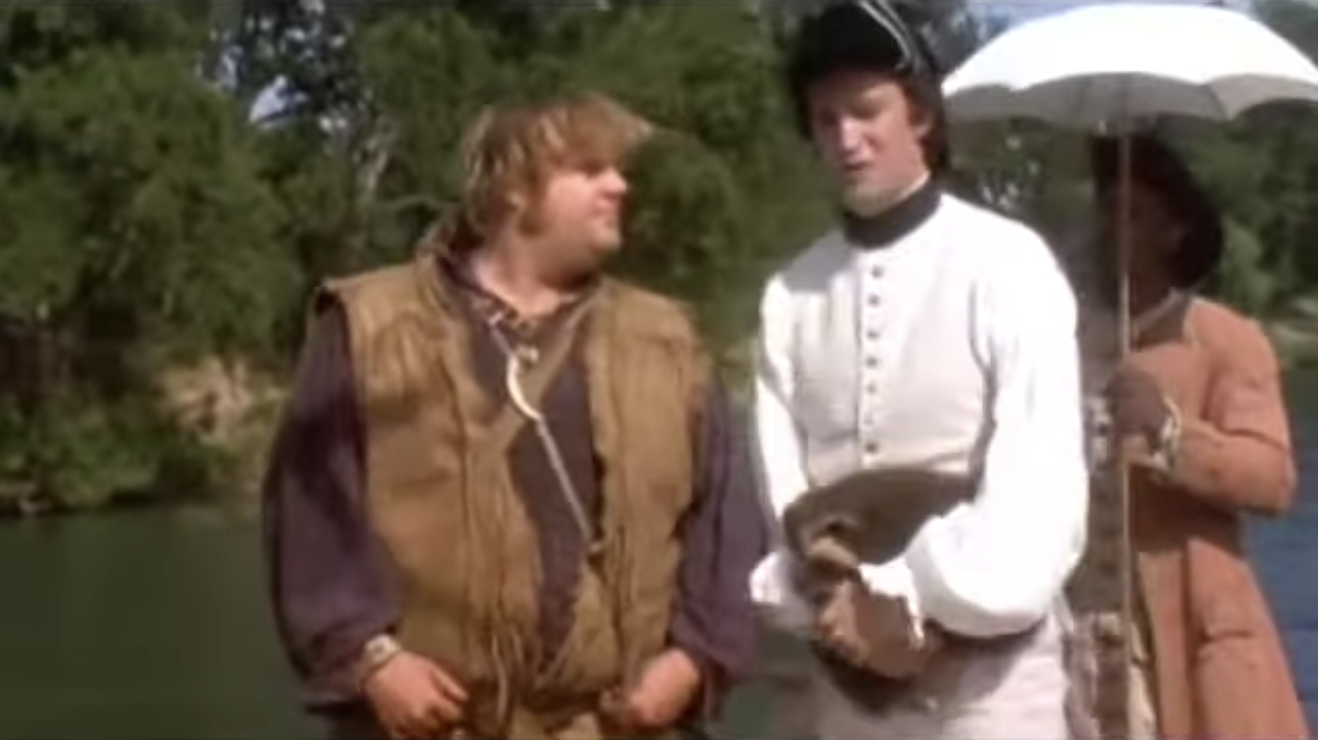 15.
Perry said that he was diagnosed with pancreatitis when he was 30 years old and spent nearly a month in the hospital. He wrote that they gave him opioids to manage his pain. "I would have stayed in that hospital for a hundred days if they kept administering it," he said. Once he was released from the hospital, he went to live with his father, but began secretly drinking and using drugs again. "His wife was so angry that eventually my father very calmly approached me and told that I had to leave," Perry wrote.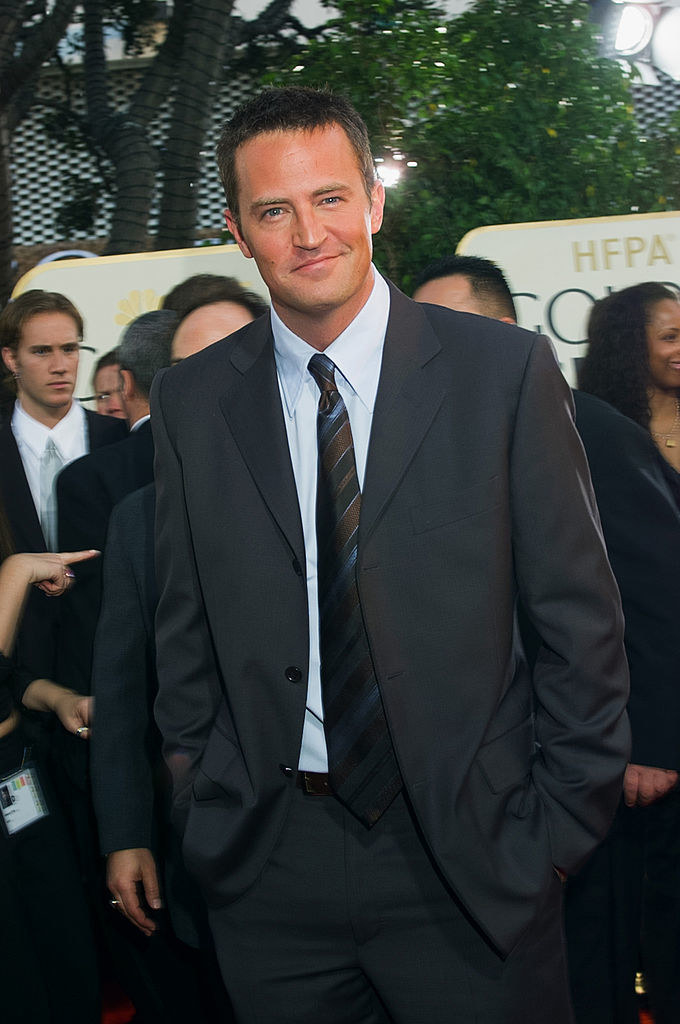 16.
Perry claimed that he "was never high" while filming Friends and said that he thought he was keeping his addiction a secret from his castmates until Jennifer Aniston came to his dressing room one day and told him that everyone could smell alcohol on him. "I know I'm drinking too much, but I don't exactly know what to do about it," he told her. Perry eventually had a sober companion with him on set, and later thought that doing a movie would help him. "If I removed myself from the situation I was in, I would be able to quit all of the drinking and the drugs and come out fighting," he said. He joined the cast of the movie Serving Sara, but had to leave the set during filming to go to a detox center. "I was living in rehab when Monica and Chandler got married," he wrote.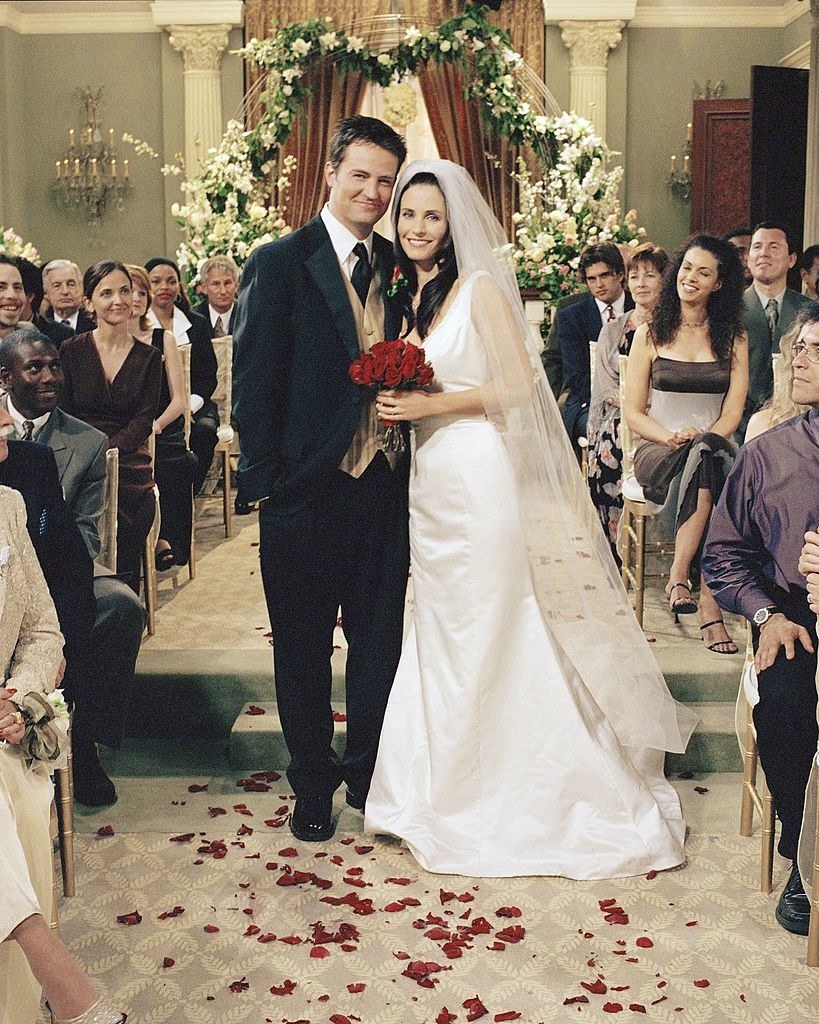 17.
Perry said he left rehab after three months. "I was very excited to live a life that was not completely ruled by my alcoholism and addiction." During this time, he broke up with his longterm girlfriend and said he began sleeping around, telling women that he could not give them any emotional attachment. Perry also said that Season 9 was the only season of Friends during which he was completely sober the entire time. "Care to hazard a guess as which was the only year I got nominated for an Emmy for best actor in a comedy?" he said. After two years of sobriety, Perry said he began using again after an emotional argument with a woman he was seeing.
18.
Perry said that Jennifer Aniston was the first cast member to express that she wanted to leave Friends, even though "the truth was, we were all ready for Friends to be done." When filming on the series wrapped, Perry said that everyone was crying except him. "I couldn't tell if that was because of the opioid buprenorphine I was taking, or if I was just generally dead inside," he wrote. "What will become of me now that I no longer have this insanely fun, creative job to go to every day?"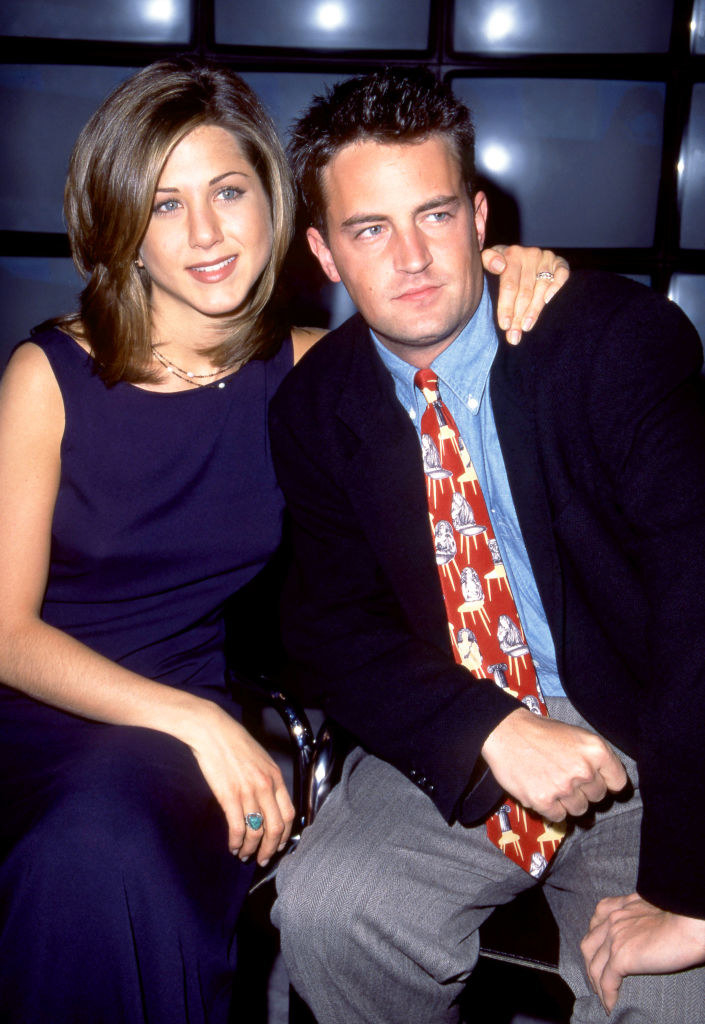 19.
After starring in the box office smash The Whole Nine Yards with Bruce Willis in 1999, Willis asked Perry to reprise his role in the sequel. The Whole Ten Yards bombed. "That was the moment Hollywood decided to no longer invite Mr. Perry to be in movies," he wrote. Perry said that he began drinking and using drugs again, but sobered up so he could resume auditioning. He said that he told his agents he only wanted dramatic roles, and eventually was offered the lead in Studio 60 on the Sunset Strip, a part that he said Aaron Sorkin had written with him in mind. While the show initially did well, it was ultimately canceled after one season. "I wasn't devastated by the lack of success — as I said, I knew a hit TV show couldn't fill my soul," he wrote.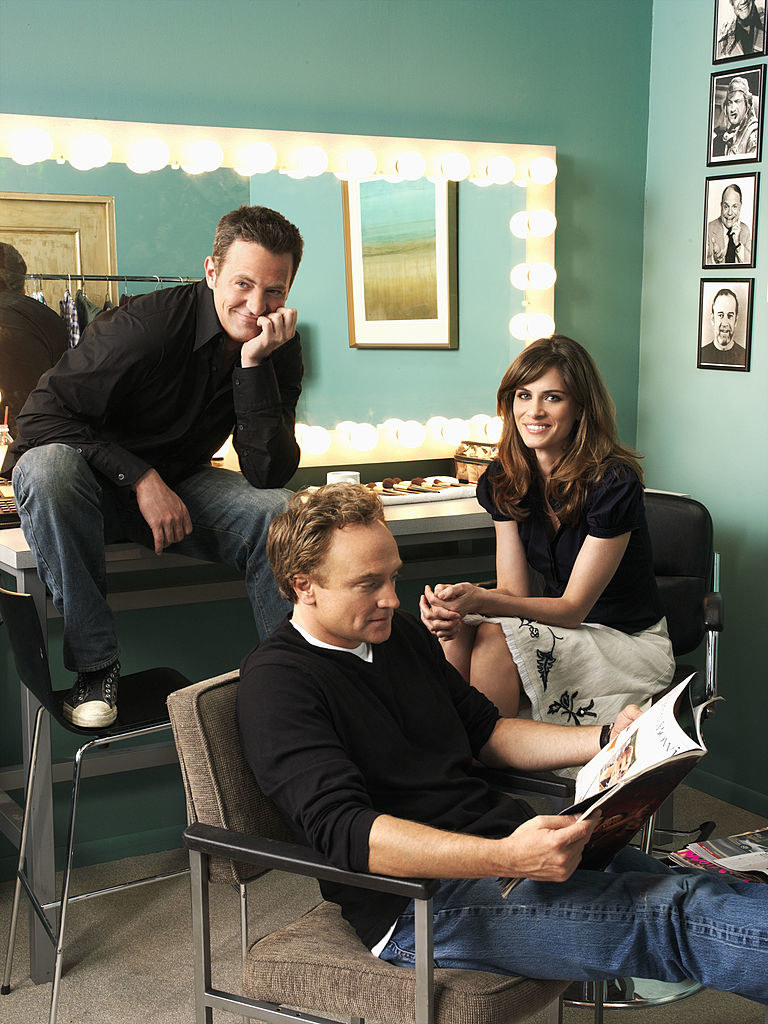 After Studio 60 on the Sunset Strip was canceled, Perry began working on his own writing projects. Mr. Sunshine premiered in 2011, but was canceled after one season. "Despite putting my entire self into it, the show was a big success for about two weeks before everyone in the world decided they didn't want to watch it," he wrote. He tried again with Go On, which was also quickly canceled. "Yet again, another show I was leading opened huge and got canceled," he wrote. "With nothing to do, and no one to love, I relapsed one more time."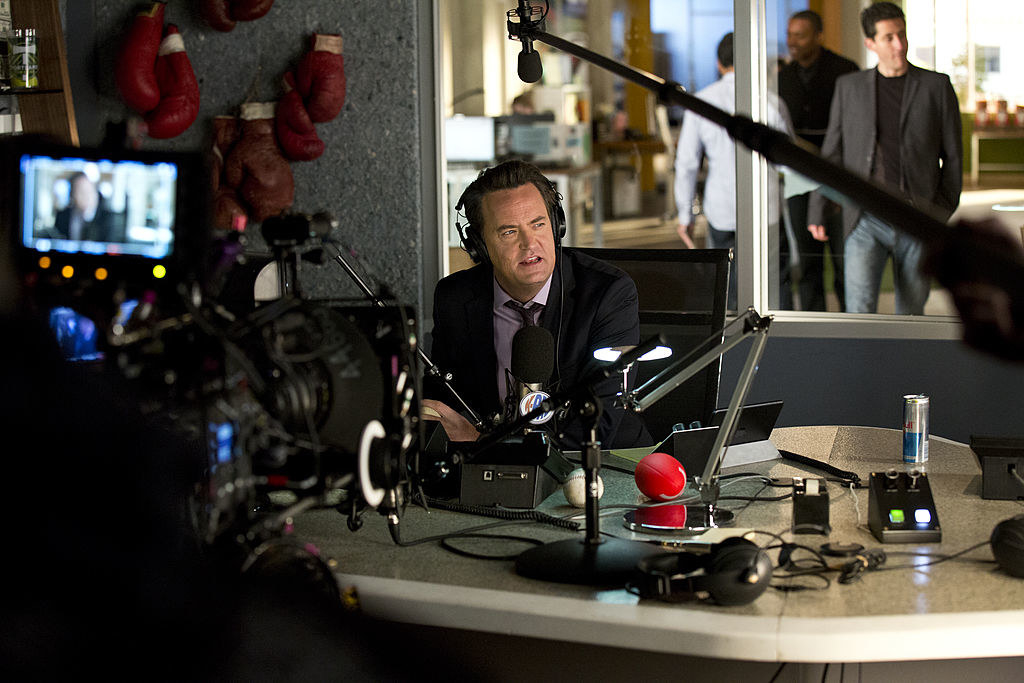 20.
In July 2019, Perry said he began to experience "the Pain" while living at a sober living house. His close friend and assistant Erin took him to the hospital, where he said he was rushed into surgery. Perry wrote he lapsed into a coma for two weeks. While in the coma, he said he vomited into his breathing tube, which sent toxic waste into his lungs and caused his colon to explode. He said that when his friends and family arrived at the hospital, they were told that he had "a two percent chance of making it through the night."
21.
Perry said that director Adam McKay approached him about a role in Don't Look Up in 2020. "This would be the biggest movie I'd gotten ever," Perry wrote. Around this time, Perry had been at a rehab facility in Switzerland, where doctors planned to surgically insert a medical device in his back that would help with the pain from his surgeries. He was given propofol during the surgery, which Perry said stopped his heart. "I was told that some beefy Swiss guy really didn't want the guy from Friends dying on his table and did CPR on me for the full five minutes, beating and pounding my chest," Perry wrote. "If I hadn't been on Friends, would he have stopped at three minutes? Did Friends save my life again?" The CPR broke eight of Perry's ribs, and he had to drop out of Don't Look Up as a result of his injuries.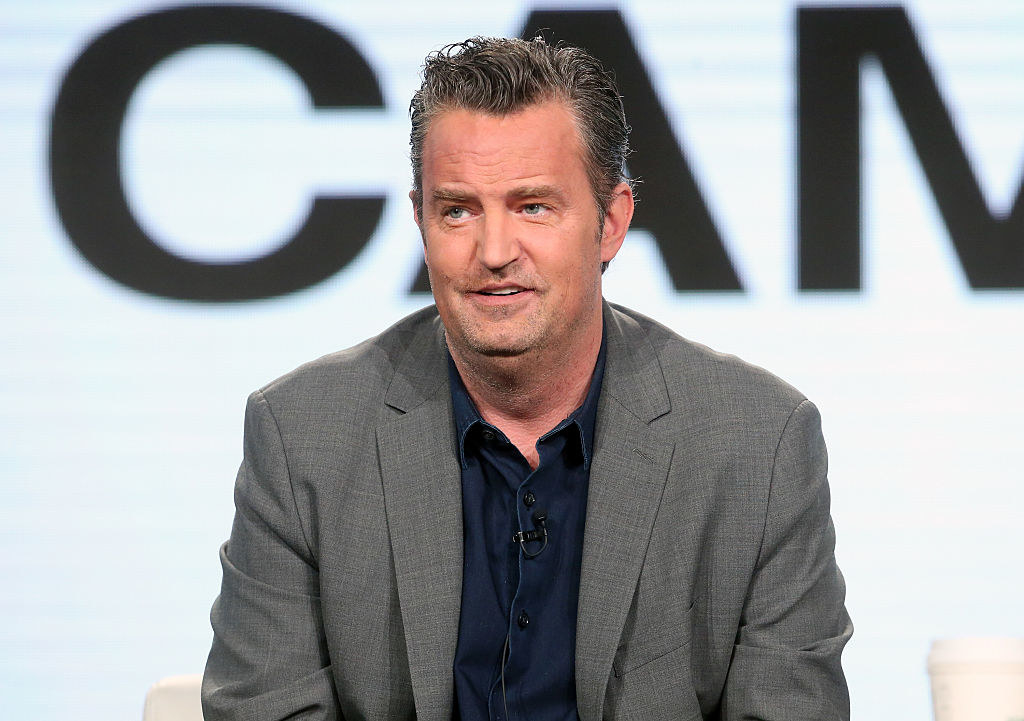 22.
Perry said that his therapist helped him quit using drugs by telling him to associate them with the colostomy bag he had been using on-and-off since his colon exploded. "I have not been interested in taking a drug since," he wrote. Perry said that quitting smoking was not as simple. He said he went to the doctor after he noticed that he was wheezing, and the doctor told him he needed to quit smoking immediately. Perry said he eventually turned to a hypnotist to help him. He wrote that the hypnotism worked until all of his top teeth fell out after biting into a piece of toast. He said he began smoking again to cope with the pain, but added that he was ultimately able to quit. "I no longer feel the need to automatically light up a cigarette to go with my morning coffee," he wrote.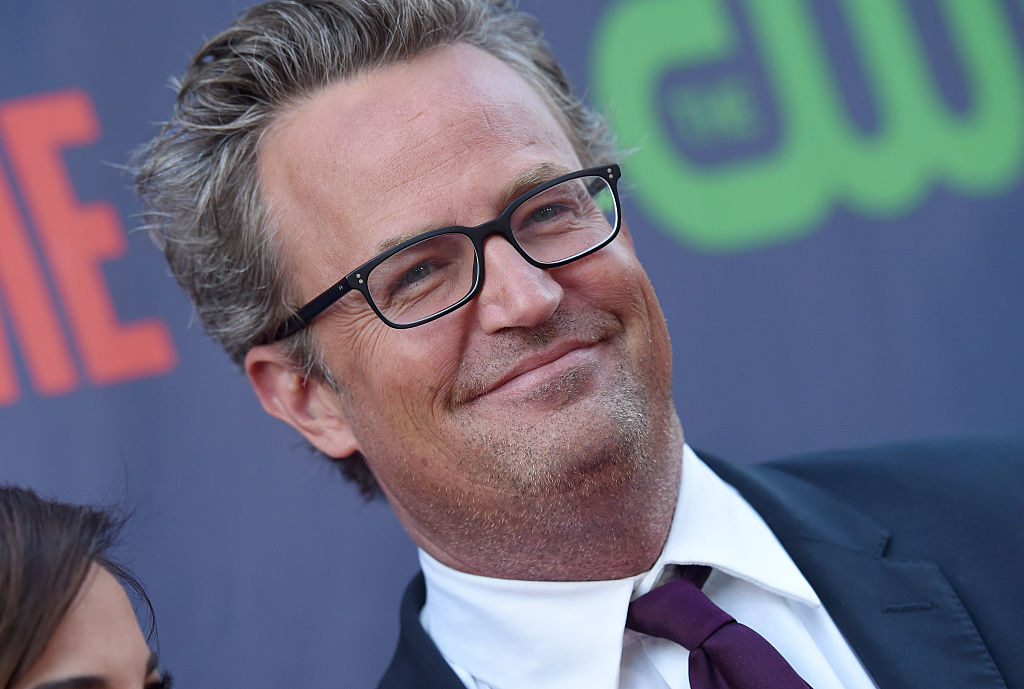 23.
"Addiction has ruined so much of my life, it's not funny," Perry wrote. "It's ruined relationships. It's ruined the day to day process of being me." He added that he believes that his history of opiate abuse has "damaged his receptors" for happiness. Although he shared that he longs for a partner and children, he wrote that his friends and family have noted "there is a brightness" about him that they have never seen before. "The one thing I got right was that I never gave up, I never raised my hands and said, 'That's enough, I can't take it anymore, you win.' And because of that, I stand tall now, ready for what comes next."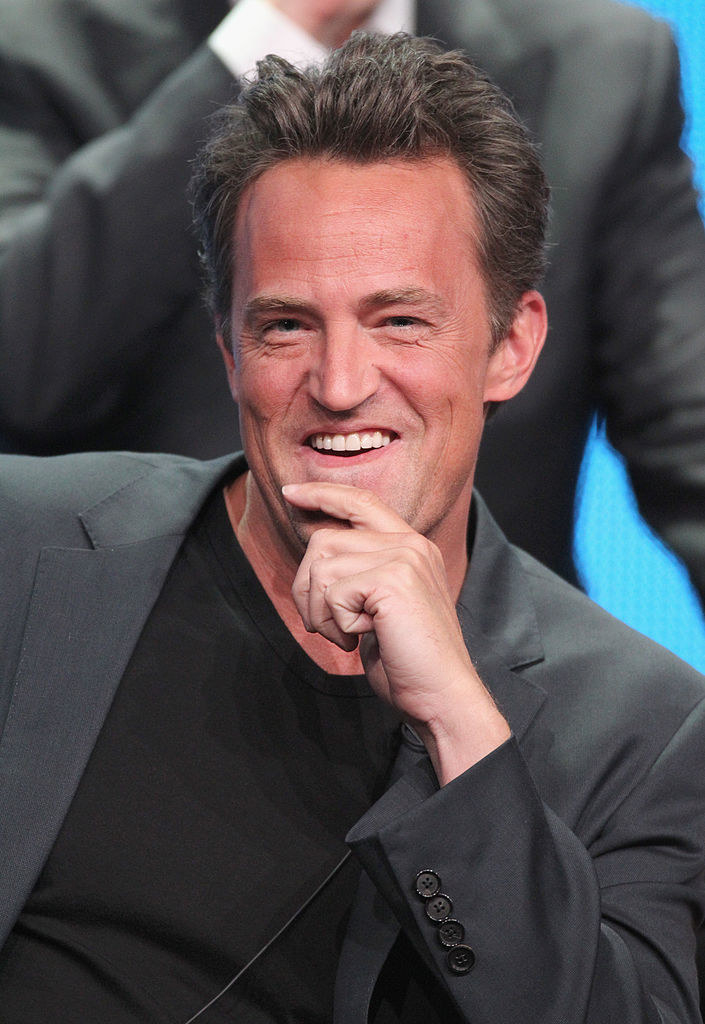 If you or someone you know is struggling with substance abuse, you can call SAMHSA's National Helpline at 1-800-662-HELP (4357) and find more resources here.