1. Visit other universities
It's always good to get to explore other colleges and get a feel of what life would've been like if you studied somewhere else! Head on over to Katipunan to visit both Ateneo de Manila University and the University of the Philippines in one go, then make your way over to Taft Avenue for an afternoon at De La Salle University. Once you're done, go and visit the city of Manila and check out the University of Santo Tomas in España and Adamson University in Ermita. But the fun doesn't stop there! There are over 200 colleges and universities for you to explore, so start your adventure now.
2. Go on a food trip along Maginhawa or Taft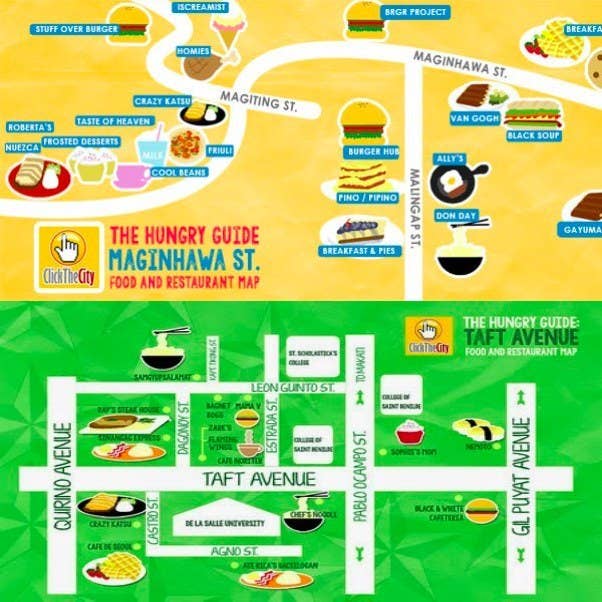 3. Watch a UAAP game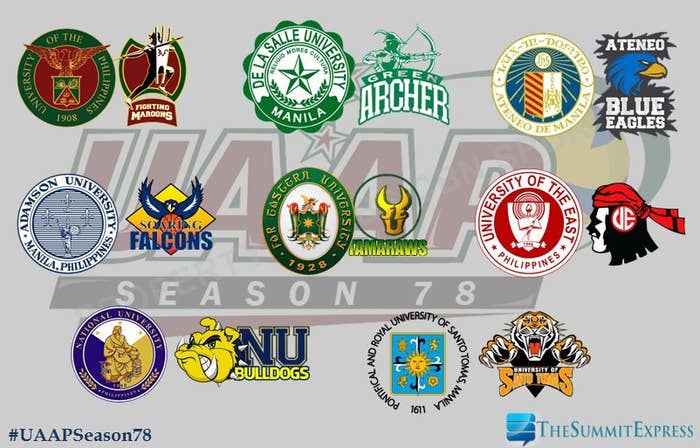 4. Go on a roadtrip with your blockmates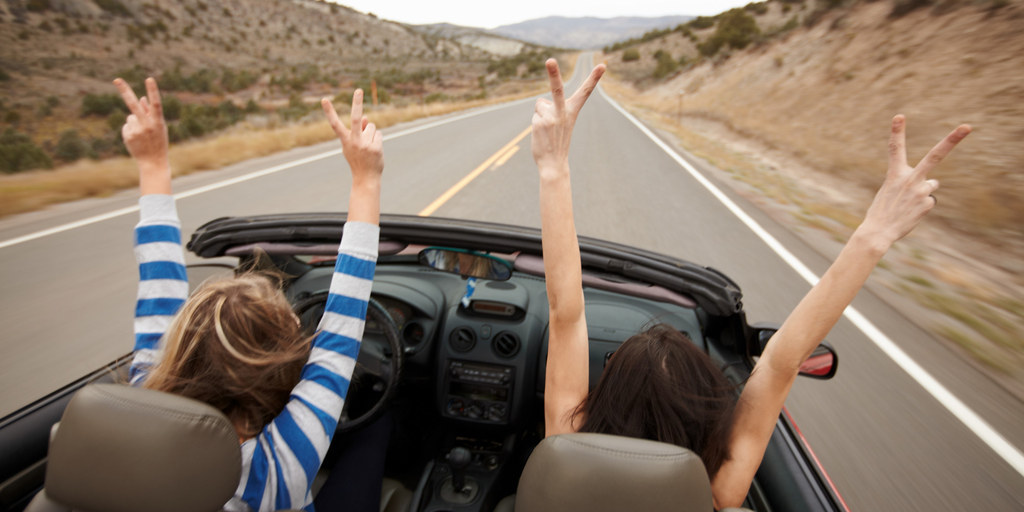 5. Explore your school's library
Spending time in the library does not make someone a nerd or a freak. It doesn't make you a social outcast who'd rather be around books than people. In fact, exploring your school's library means you care about things more than just your social status- it means you're interested in literature, in poetry, in history and everything else in between. The library contains a great deal of information that's sure to transport you to an entirely new world, it's full of stories that were never told and facts you never knew. So starting now, go and check out your school's library! You never know what you might find.
6. Jog around your campus with friends
Can't find the motivation to get that beach bod you've been wanting all year? Looking for a way to be productive while still having fun with friends? You've got a late class but you're an early riser? There's no better way to spend your time than by jogging around your school's campus. Not only will you get to explore your school and discover all the secret passageways, but you'll also be one step closer towards your #fitnessgoals. Besides, it gives you another reason to shop for more workout outfits, doesn't it?
7. Sit-in in a class of a legendary professor at your university
They say you haven't really experienced college until you get to study under a legendary prof. But what if fate and luck seem to work against you and he/she never becomes your teacher in your entire stay at the university? You go for the next best thing and sit-in during one of his lectures. You never know what you might learn! But hey, make sure you ask permission first, or the next place you'll be sitting in is the office of your headmaster!
8. Get an A in at least one class for one semester
Whether it's in your hardest class or in your favorite class, try to aim for that elusive A! Nothing feels better than working so hard for something, and being rewarded greatly for it. You never know, it might also serve as your motivation to get an A in the rest of your classes too!
9. Try out Pantea at UP or SEX at UST
10. Watch the UP Oblation Run
One of the most legendary university runs in the Philippines, the UP Oblation Run is definitely something that shouldn't be missed. It is an annual event held by the UP chapters of Alpha Pi Omega in different campuses, and features all male runners. The event was first organized in 1977 at University of the Philippines Diliman to promote Hubad na Bayani (Tagalog for Naked Hero), a film. It draws its name from the Oblation, a statue of a nude man located in every University of the Philippines campus, which symbolizes "a selfless offering of one's self to the country." The event is usually held on December 16, and serves as a protest to contemporary national issues.
11. Attend the UP Lantern Parade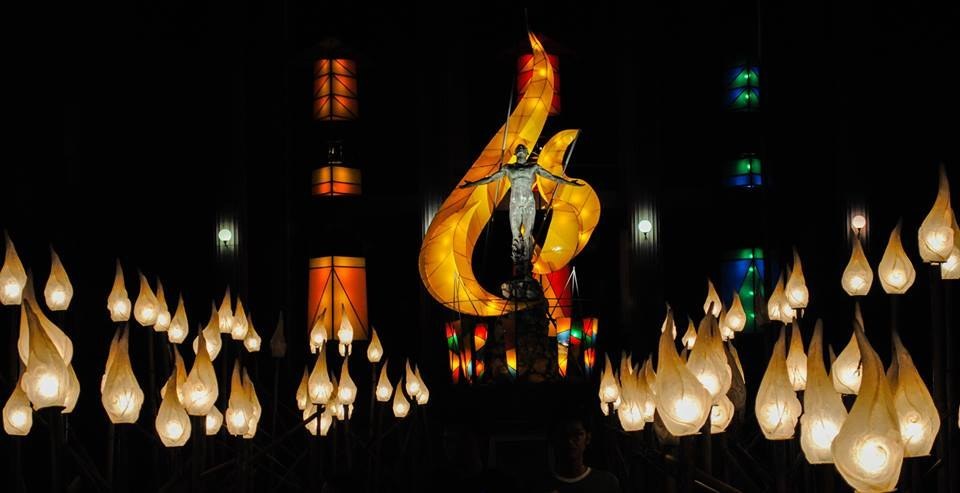 12. Climb up all 21 floors of the Br. Andrew Gonzalez Hall at DLSU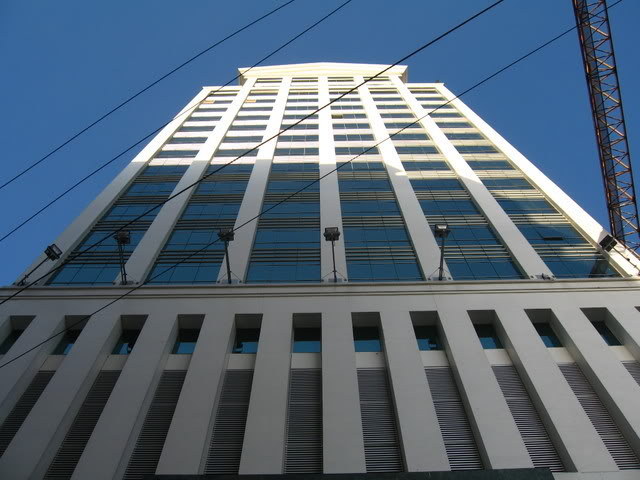 13. Attend Happy Thursday with your friends
There's nothing better than getting to celebrate the weekend with your friends with a few drinks! Happy Thursday refers a weekly "celebration" of La Sallians as they enjoy themselves and mark the start of their 3-day weekend.
14. Try out JSEC Challenge in Ateneo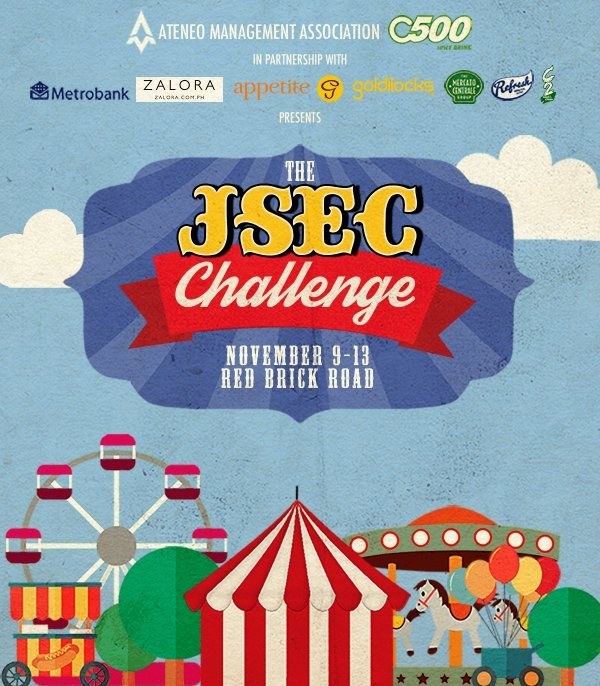 15. Visit the Ateneo Art Exhibit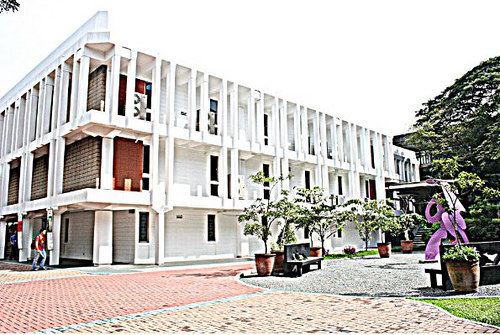 16. Attend Madhouse, the biggest party of the year!