1.
Diane Keaton looked like she could have been in a Tim Burton movie. 2.
And like Karl Lagerfeld. 3.
Johnny Depp looked like Nick Carter. 4.
Kerry Washington looked like a calla lily. 5.
And some private parts.
6.
Jennifer Lawrence looked like Ariel.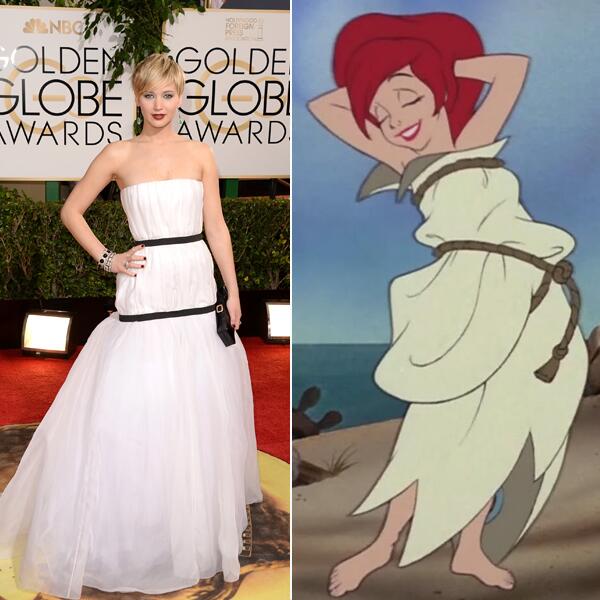 7.
And Sofia Vergara looked like Ursula. 8.
Alex Ebert looked like this beautiful bird's nest. 9.
Speaking of hair, Jared Leto looks like the semi-cooked squid that inseminated that woman.
10.
Paula Patton looked like whipped cream. 11.
And like she was in a fight with Celine Dion.
12.
And then joined the cast of Wizard of Oz.
13.
Which is great, because so did Olivia Wilde. 14.
And Gwyneth Paltrow looking like the most bored person in the history of humanity.