Via Polydor

Via Polydor

Via A&M

"Don't Stand So Close To Me" — The Police

Via A&M

Via Rhino Entertainment

"Good Times Roll" — The Cars

Via Rhino Entertainment

Via Polydor

Via Polydor

Via 4AD / Sire

"I Melt With You" — Modern English

Via 4AD / Sire

Via Sire Records

"I Wanna Be Sedated" — Ramones

Via Sire Records

Via Fueled By Ramen

Via Fueled By Ramen

Via Astralwerks

Via Astralwerks

Via SYCO

"Sign of the Times" — Harry Styles

Via SYCO

Via SYCO

"Slow Hands" — Niall Horan

Via SYCO

Via Capitol

"Bon Appétit" — Katy Perry

Via Capitol

Via DFA Records

"call the police" — LCD Soundsystem

Via DFA Records

Via Island

"Mr. Brightside" — The Killers

Via Island

Via Interscope

"The Middle" — Jimmy Eat World

Via Interscope

Via Reprise

"American Idiot" — Green Day

Via Reprise

Via Interscope

"Rich Girl" — Gwen Stefani

Via Interscope

Via BMG

"Sk8er Boi" — Avril Lavigne

Via BMG

Via Atlantic

"Stacy's Mom" — Fountains of Wayne

Via Atlantic

Via Capitol / Columbia

"Sweet Caroline" — Neil Diamond

Via Capitol / Columbia

Via JIVE

"I Want It That Way" — Backstreet Boys

Via JIVE

Via Warner Bros.

"Brown Eyed Girl" — Van Morrison

Via Warner Bros.

Via EMI

"Bohemian Rhapsody" — Queen

Via EMI

Via Chrysalis

"500 Miles" — The Proclaimers

Via Chrysalis

Via LaFace

Via LaFace

"What's My Name? (feat. Drake)"

"Stay (feat. Mikky Ekko)"

Via Def Jam / Roc Nation

Via Def Jam / Roc Nation

Via Cult Records

Via Cult Records

Via Warner Bros. / Nonesuch

"Gold On The Ceiling" — The Black Keys

Via Warner Bros. / Nonesuch

Via EMI

"Do I Wanna Know?" — Arctic Monkeys

Via EMI

Via Infectious Music

Via Infectious Music

Via Island

"7" — Catfish & the Bottlemen

Via Island

Via RCA

"Come a Little Closer" — Cage the Elephant

Via RCA

Aladdin" src="data:image/gif;base64,R0lGODlhAwACAPAAAAAAAAAAACH5BAEAAAAALAAAAAADAAIAAAIChF8AOw==" data-src="https://img.buzzfeed.com/buzzfeed-static/static/2017-05/6/21/enhanced/buzzfeed-prod-web-09/enhanced-buzz-5416-1494118861-0.jpg" >

"A Whole New World" — Aladdin

Pinocchio" src="data:image/gif;base64,R0lGODlhAwACAPAAAAAAAAAAACH5BAEAAAAALAAAAAADAAIAAAIChF8AOw==" data-src="https://img.buzzfeed.com/buzzfeed-static/static/2017-05/6/21/enhanced/buzzfeed-prod-web-14/enhanced-buzz-17847-1494118870-0.jpg" >

"When You Wish Upon A Star" — Pinocchio

Pocahontas" src="data:image/gif;base64,R0lGODlhAwACAPAAAAAAAAAAACH5BAEAAAAALAAAAAADAAIAAAIChF8AOw==" data-src="https://img.buzzfeed.com/buzzfeed-static/static/2017-05/6/21/enhanced/buzzfeed-prod-web-02/enhanced-buzz-22241-1494118823-0.jpg" >

"Colors of the Wind" — Pocahontas

Beauty and the Beast" src="data:image/gif;base64,R0lGODlhAwACAPAAAAAAAAAAACH5BAEAAAAALAAAAAADAAIAAAIChF8AOw==" data-src="https://img.buzzfeed.com/buzzfeed-static/static/2017-05/6/21/enhanced/buzzfeed-prod-web-03/enhanced-buzz-20886-1494118814-0.jpg" >

"Be Our Guest" — Beauty and the Beast

The Little Mermaid" src="data:image/gif;base64,R0lGODlhAwACAPAAAAAAAAAAACH5BAEAAAAALAAAAAADAAIAAAIChF8AOw==" data-src="https://img.buzzfeed.com/buzzfeed-static/static/2017-05/6/21/enhanced/buzzfeed-prod-web-11/enhanced-buzz-20656-1494118832-0.jpg" >

"Under the Sea" — The Little Mermaid

The Lion King" src="data:image/gif;base64,R0lGODlhAwACAPAAAAAAAAAAACH5BAEAAAAALAAAAAADAAIAAAIChF8AOw==" data-src="https://img.buzzfeed.com/buzzfeed-static/static/2017-05/6/21/enhanced/buzzfeed-prod-web-06/enhanced-buzz-23550-1494118804-0.jpg" >

Via Walt Disney Pictures

"Can You Feel the Love Tonight" — The Lion King

Via Walt Disney Pictures
Your Music Taste Will Reveal A Compliment You Need To Hear
You got:

It's all going to be okay.
You have a lot on your plate right now, but it's something you can handle! Keep going!
You never fail to light up every room you walk into, never forget that!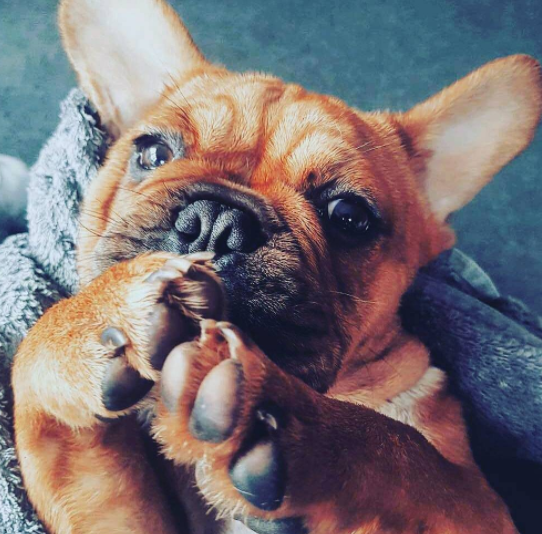 You got:

You are glorious!
You are someone's sunshine and you should never let your light be dimmed!
Did you know you can sign up for a BuzzFeed account and create your own Community posts? Get started here!
This post was created by a member of BuzzFeed Community, where anyone can post awesome lists and creations.
Learn more
or
post your buzz!