An Exhibition In France Is Celebrating Two Centuries Of Pioneering Women Photographers
Who Is Afraid of Women Photographers? showcases an extraordinary collection of photos of women taken by women.
The exhibition Who Is Afraid of Women Photographers? at Paris's Musée d'Orsay and Musée de l'Orangerie is dedicated to the contribution women have made to the medium's development over the years.

The work on display reaches as far back as 1839, up to 1919. The Musée d'Orsay said in a press release: "From Anna Atkins, the author of the first work illustrated with photographs, to Frances Benjamin Johnston and Christina Broom, pioneers in American and British photojournalism, over 70 photographers are brought together around photography."

Take a look at a selection of the photos, which helped pave the way for women photographers:
"The Picnic Party (Oystermouth Castle)", 1854, by Mary Dillwyn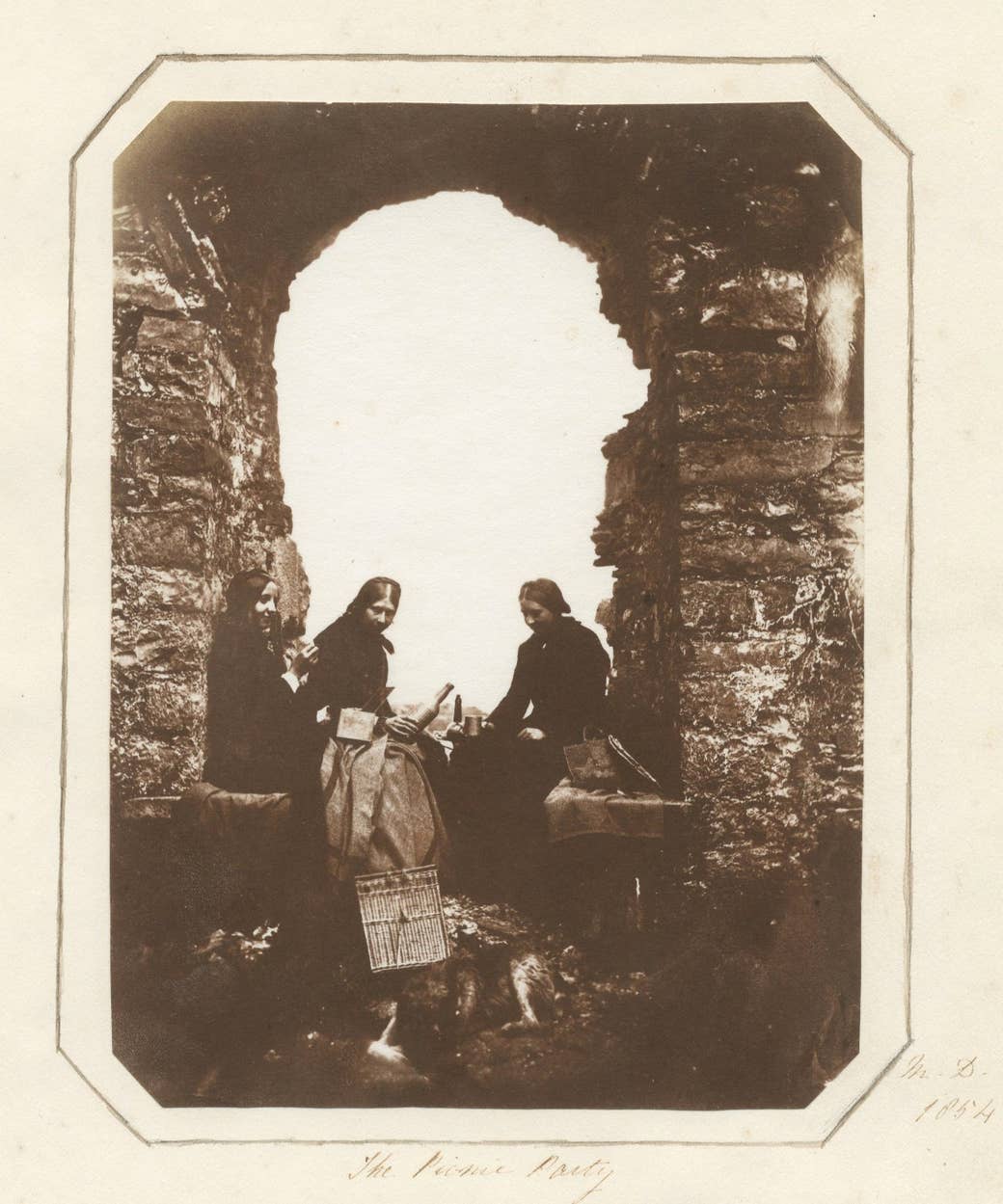 S. Hoare, "Indigène des marquises", 1880-85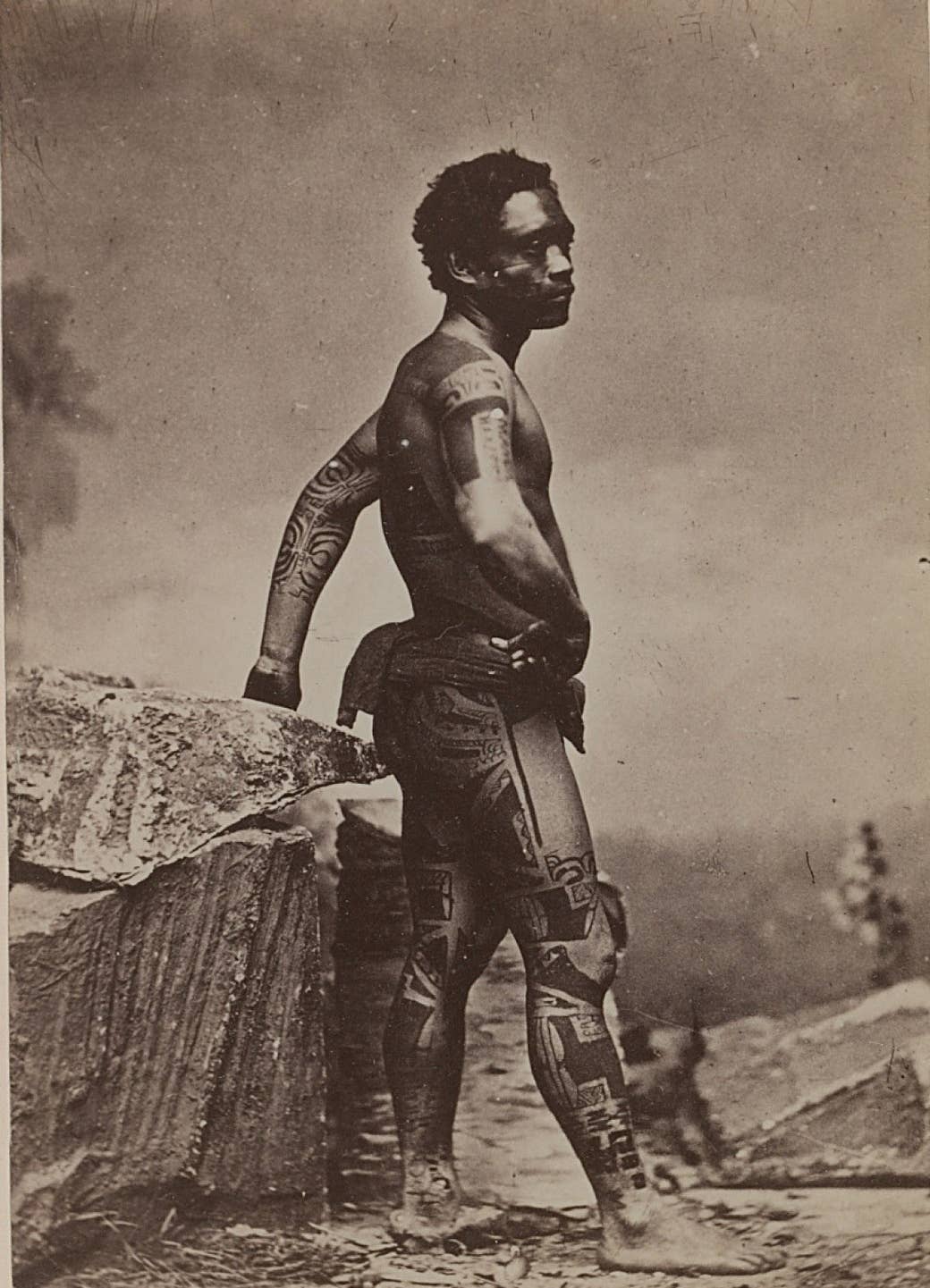 "Vivien and Merlin", 1874, by Julia Margaret Cameron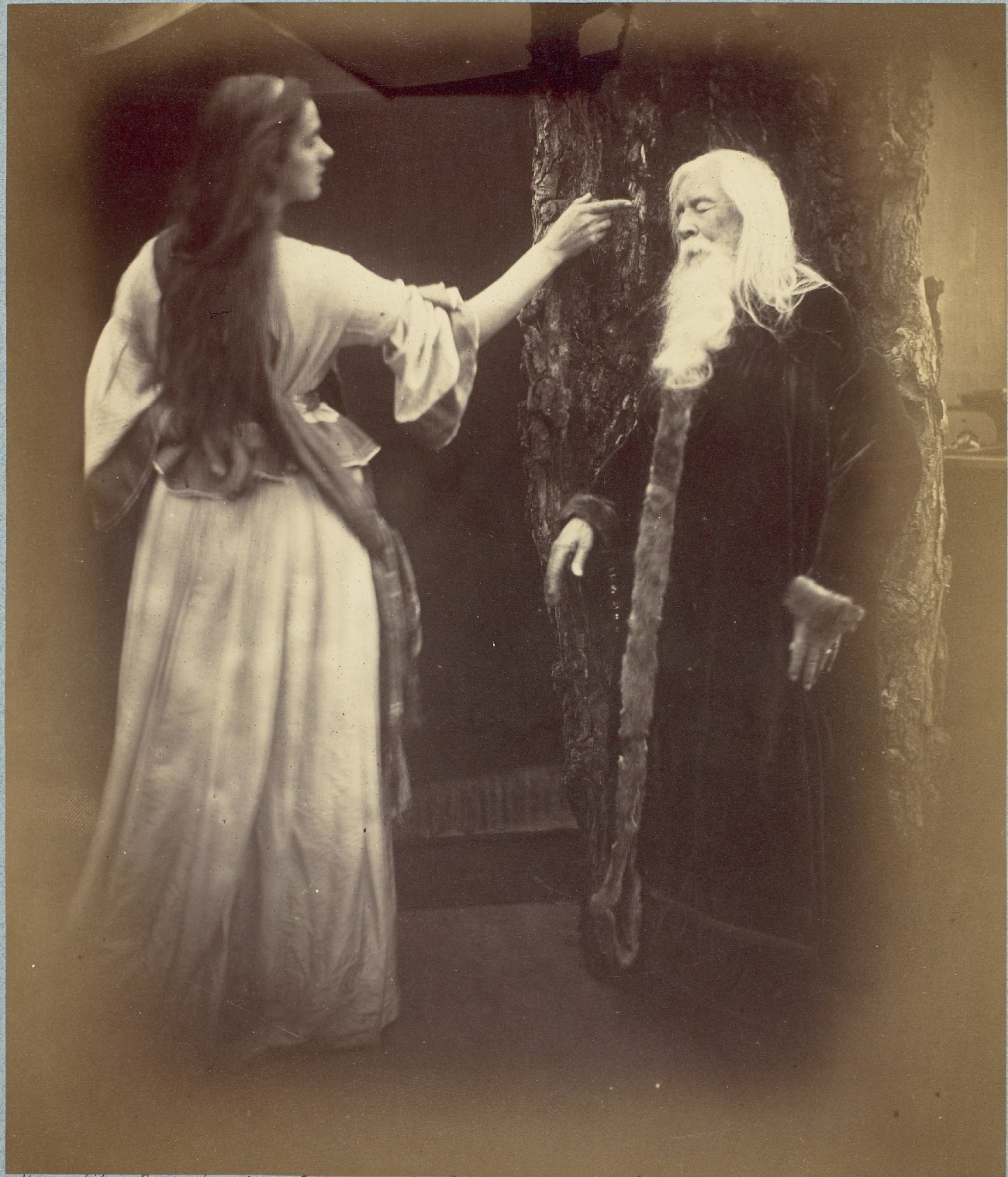 "Intérieur", 1865, by Lady Frances Jocelyn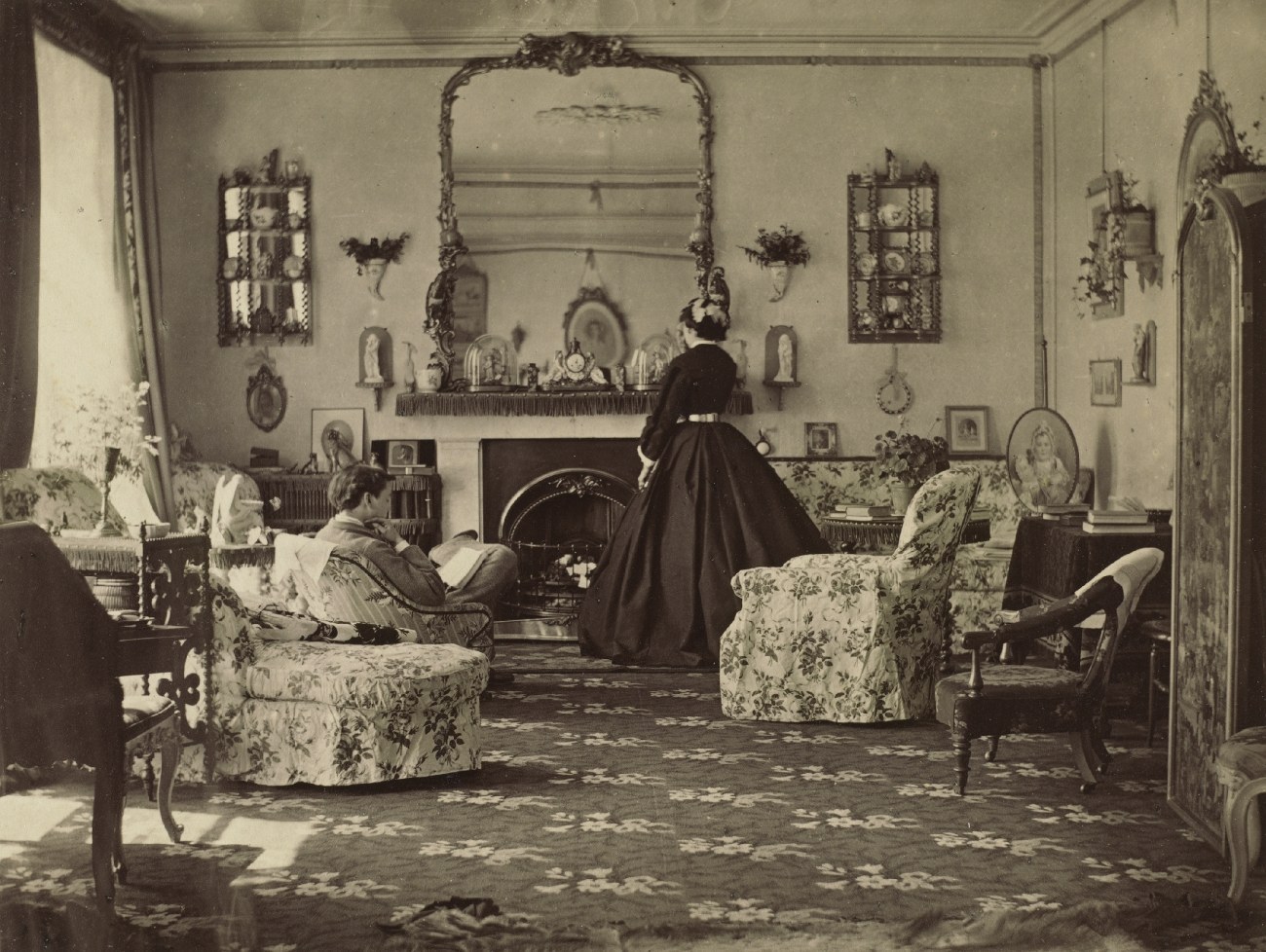 "Mrs Herbert Duckworth", 1867, by Julia Margaret Cameron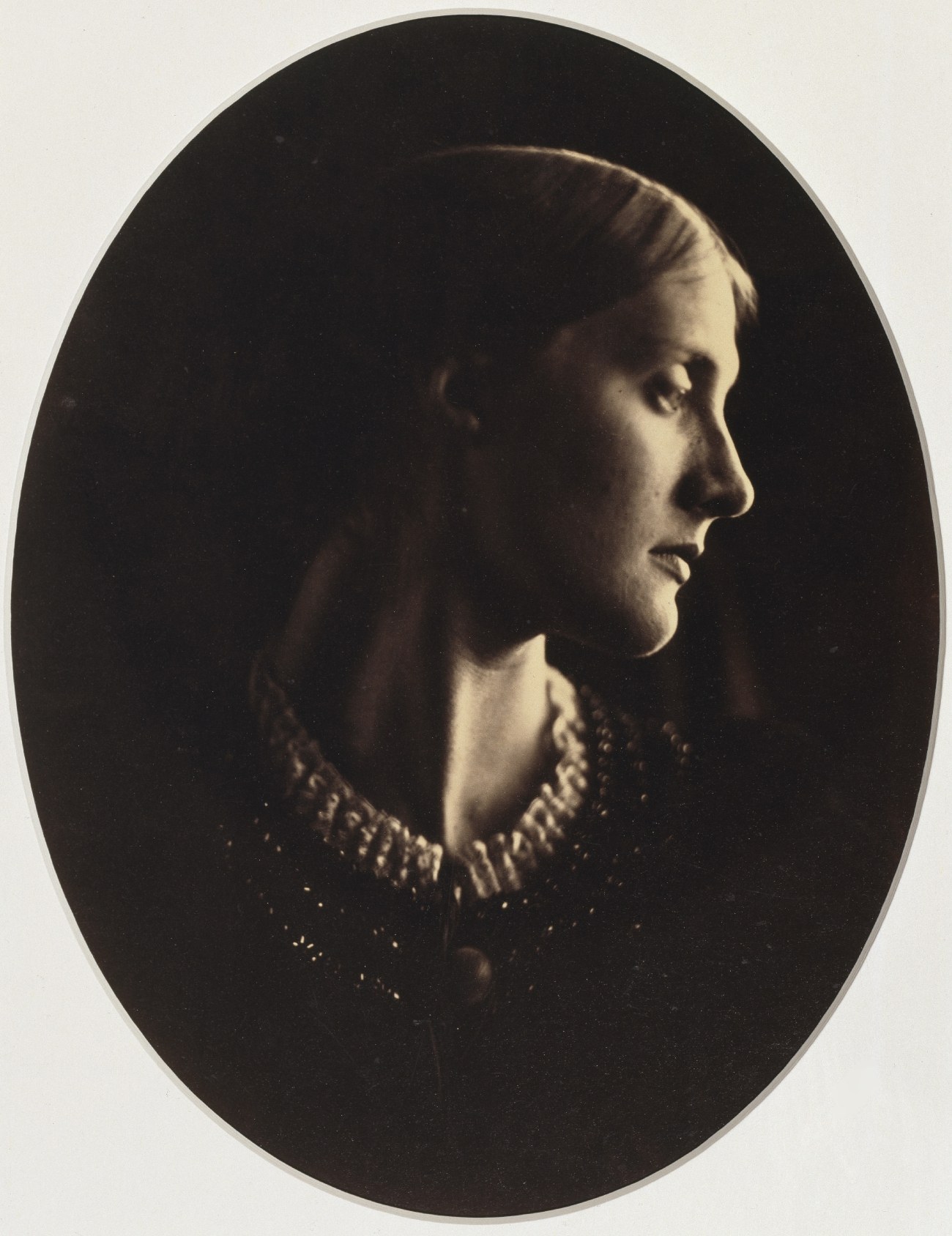 "Trude and I masked, short skirts", 1891, by Alice Austen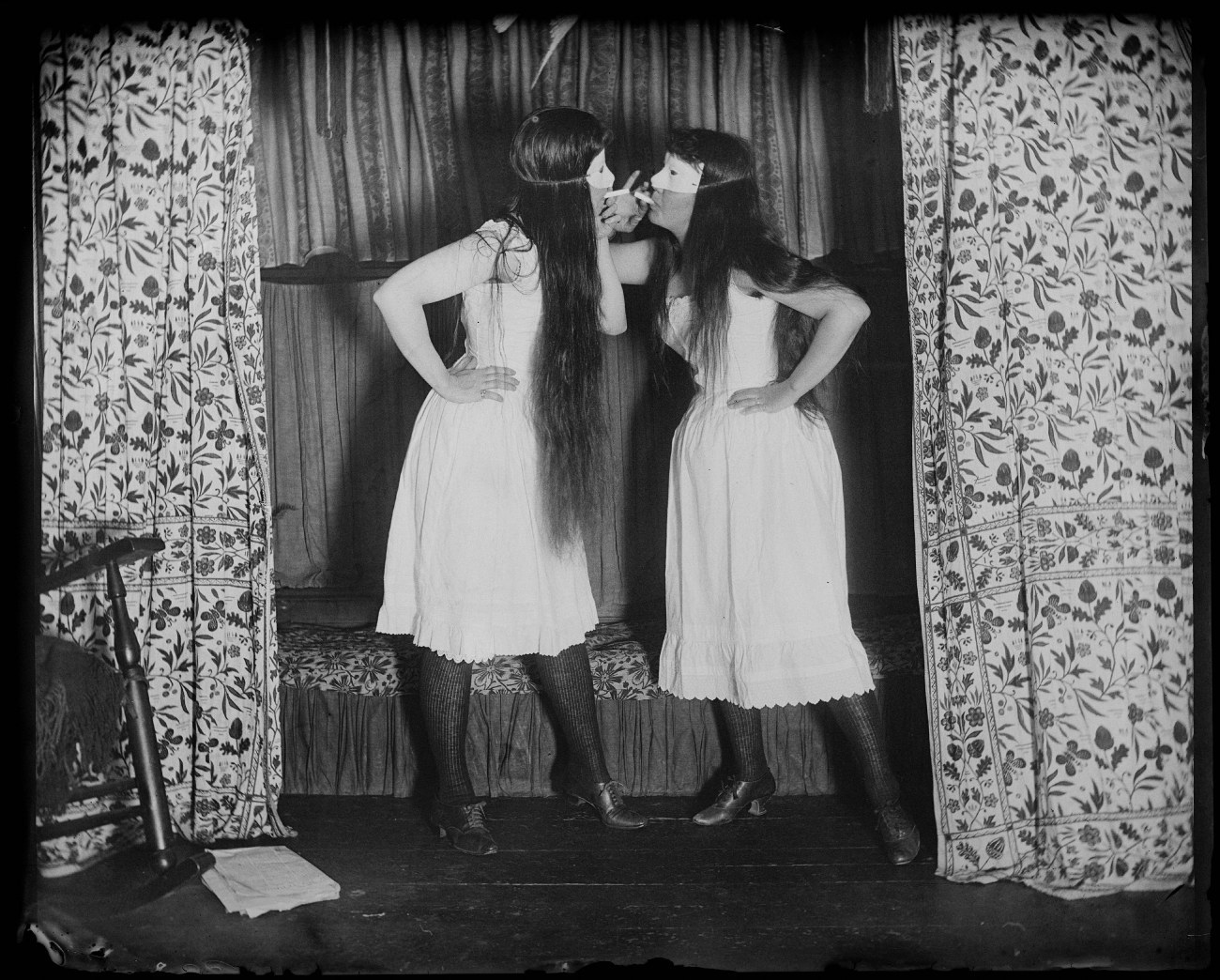 "Mills Thompson travesti", 1895, by Frances Benjamin Johnston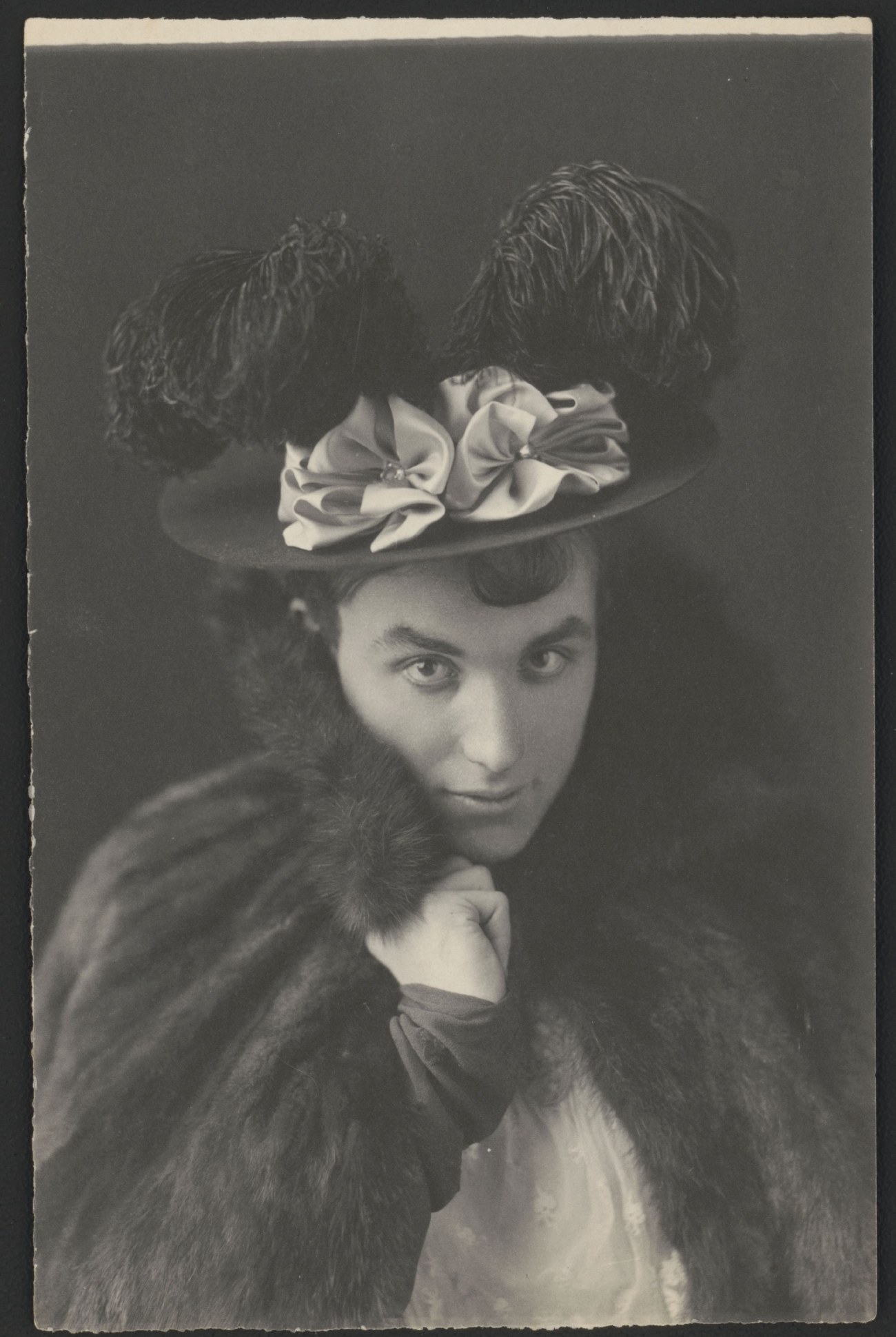 "Self-portrait in the studio", 1896, by Frances Benjamin Johnston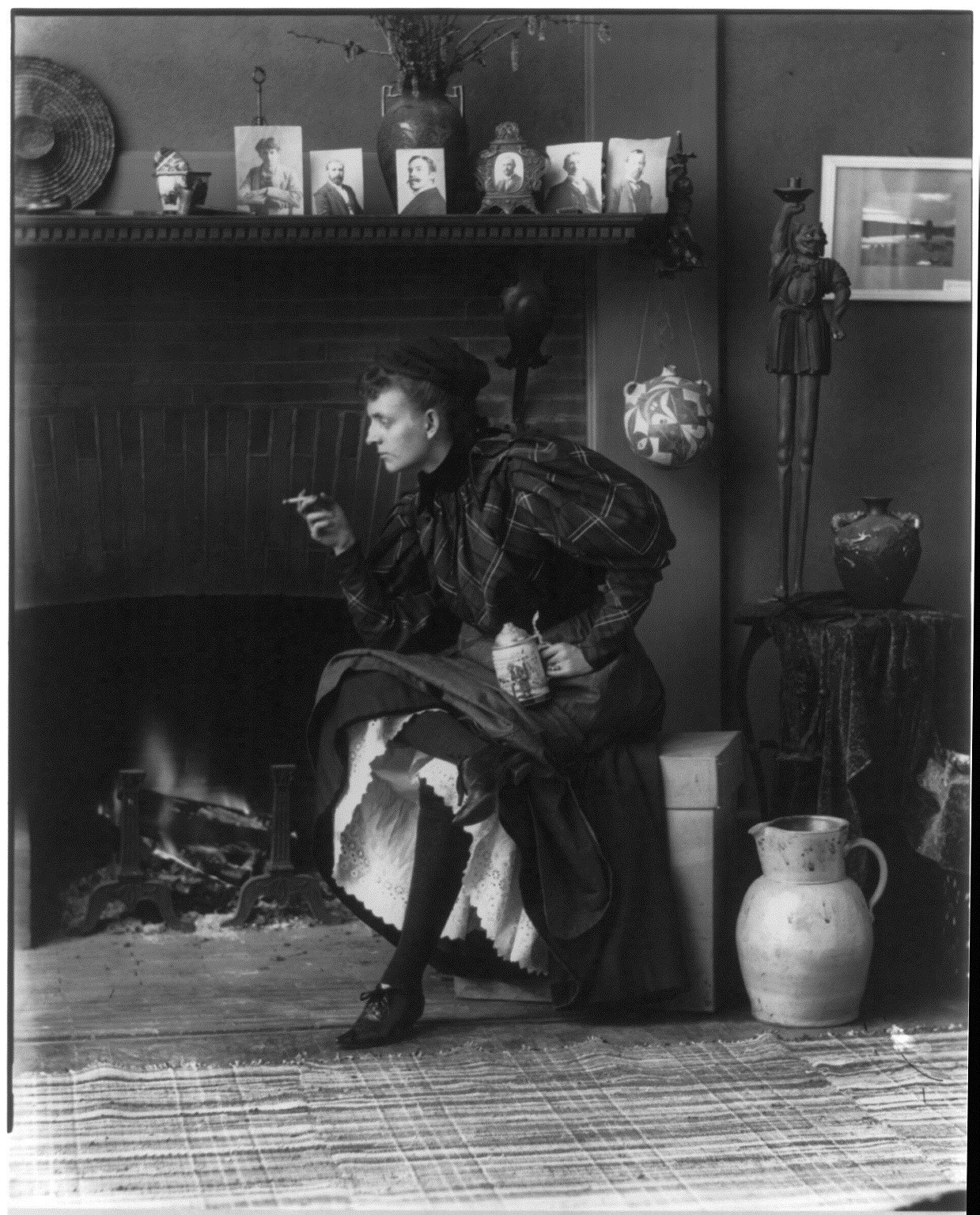 "Autoportrait en travestie vélocipédiste", 1899, by Frances Benjamin Johnston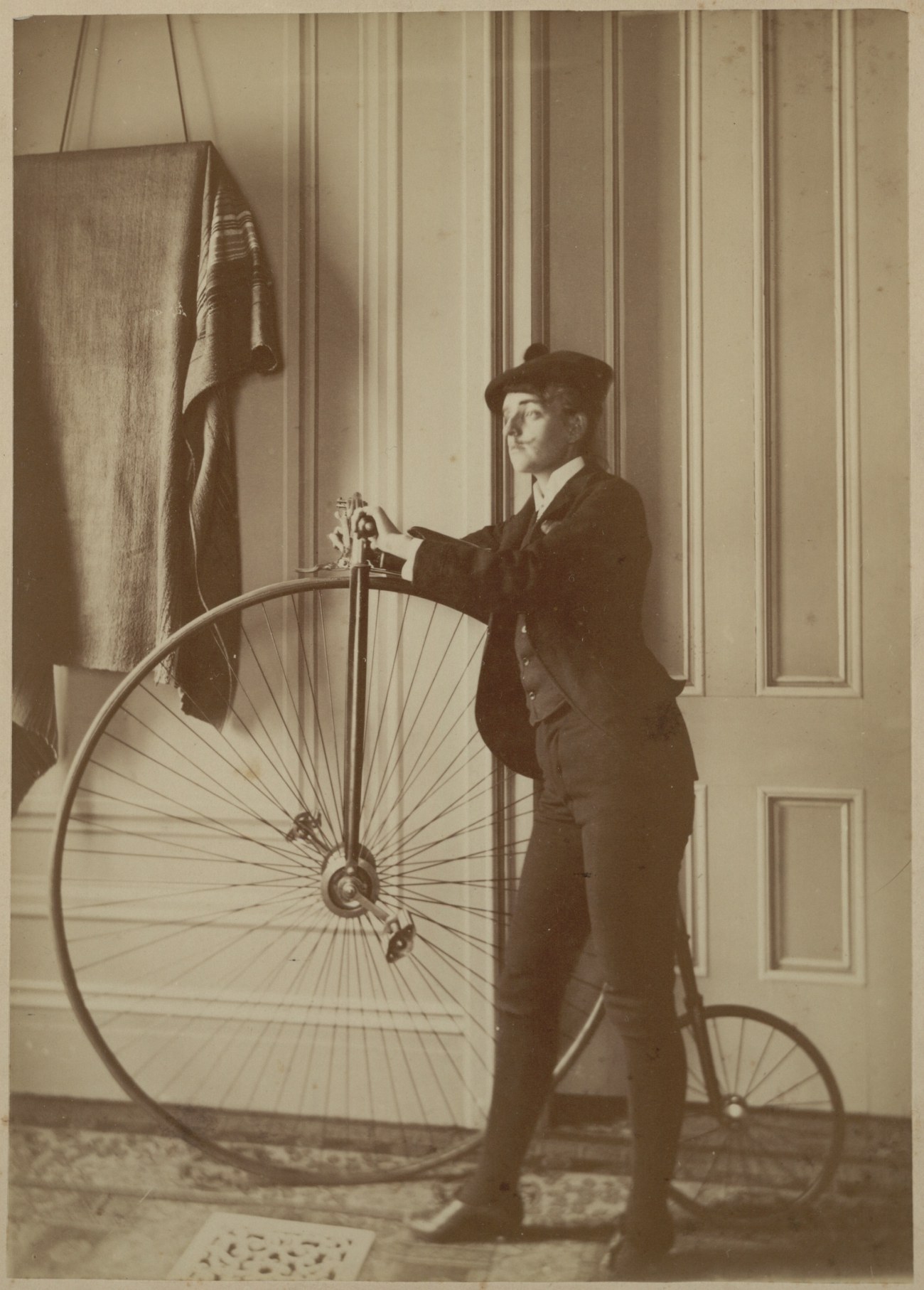 "The Red Man", 1900, by Gertrude Käsebier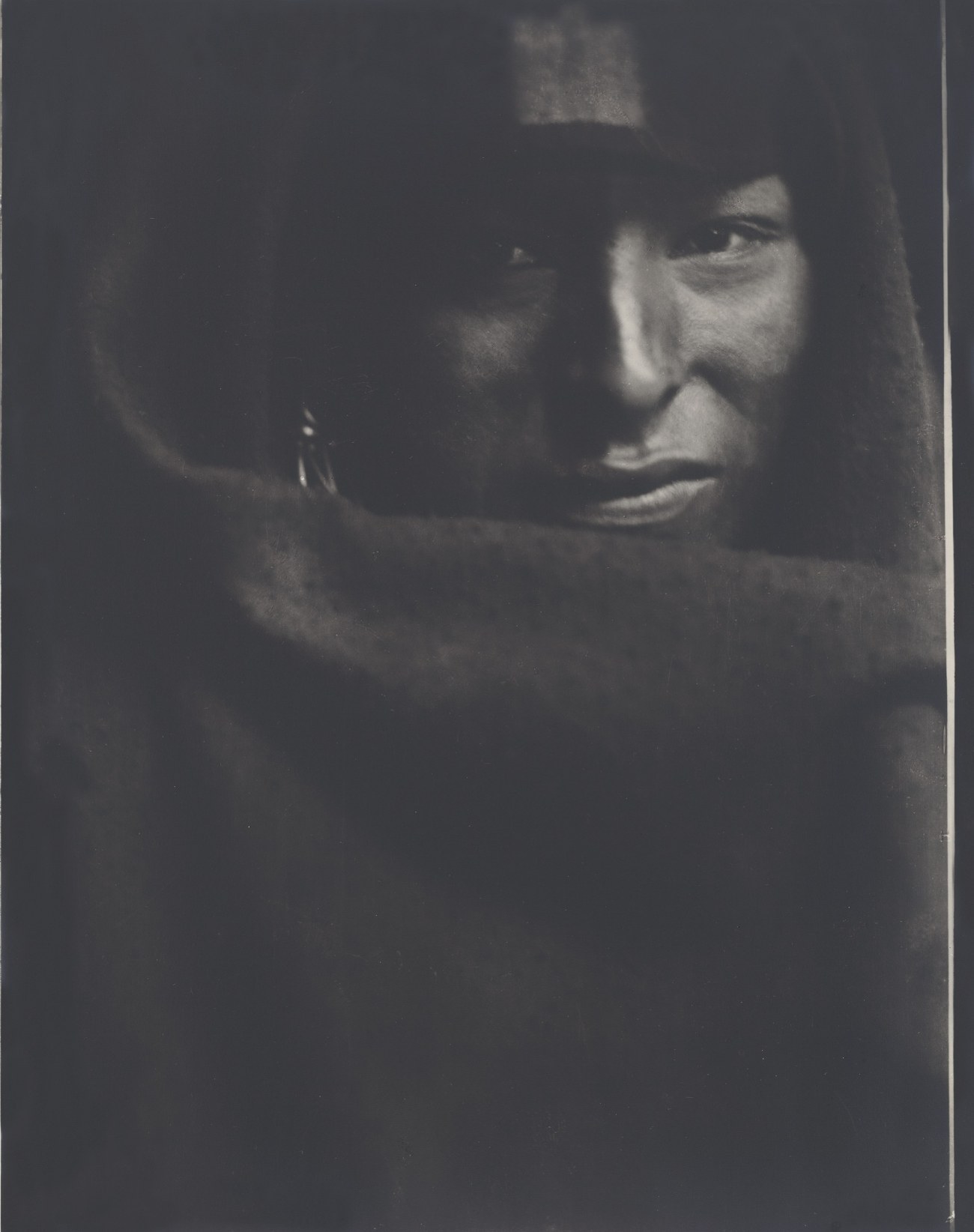 "Stairway of the Treasurer's Residence: Students at Work from the Hampton Album", 1900, by Frances Benjamin Johnston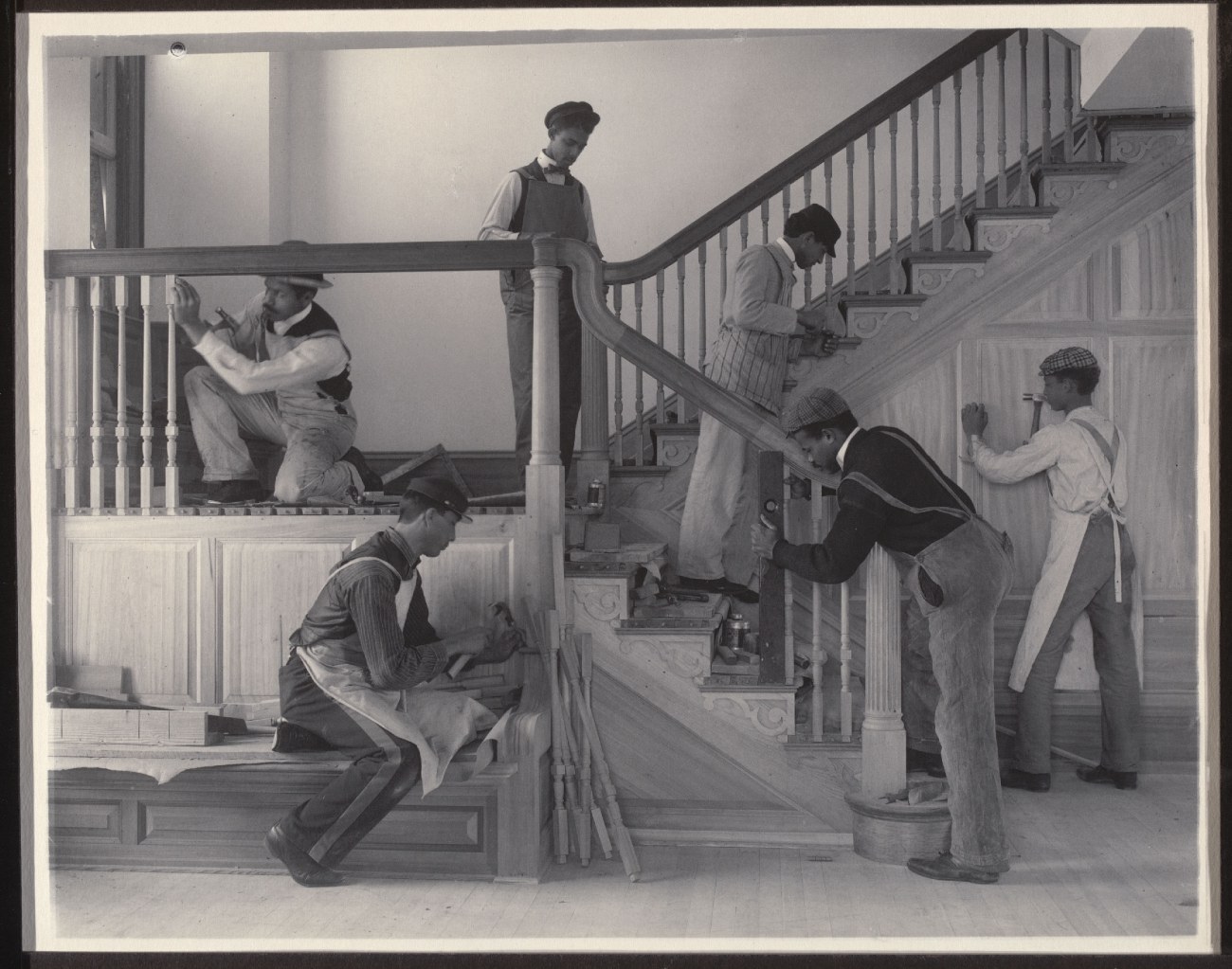 "US President Theodore Roosevelt, Edith Roosevelt and David Rowland at the Universal Exposition in St Louis, Missouri", 1904, by Jessie Tarbox Beals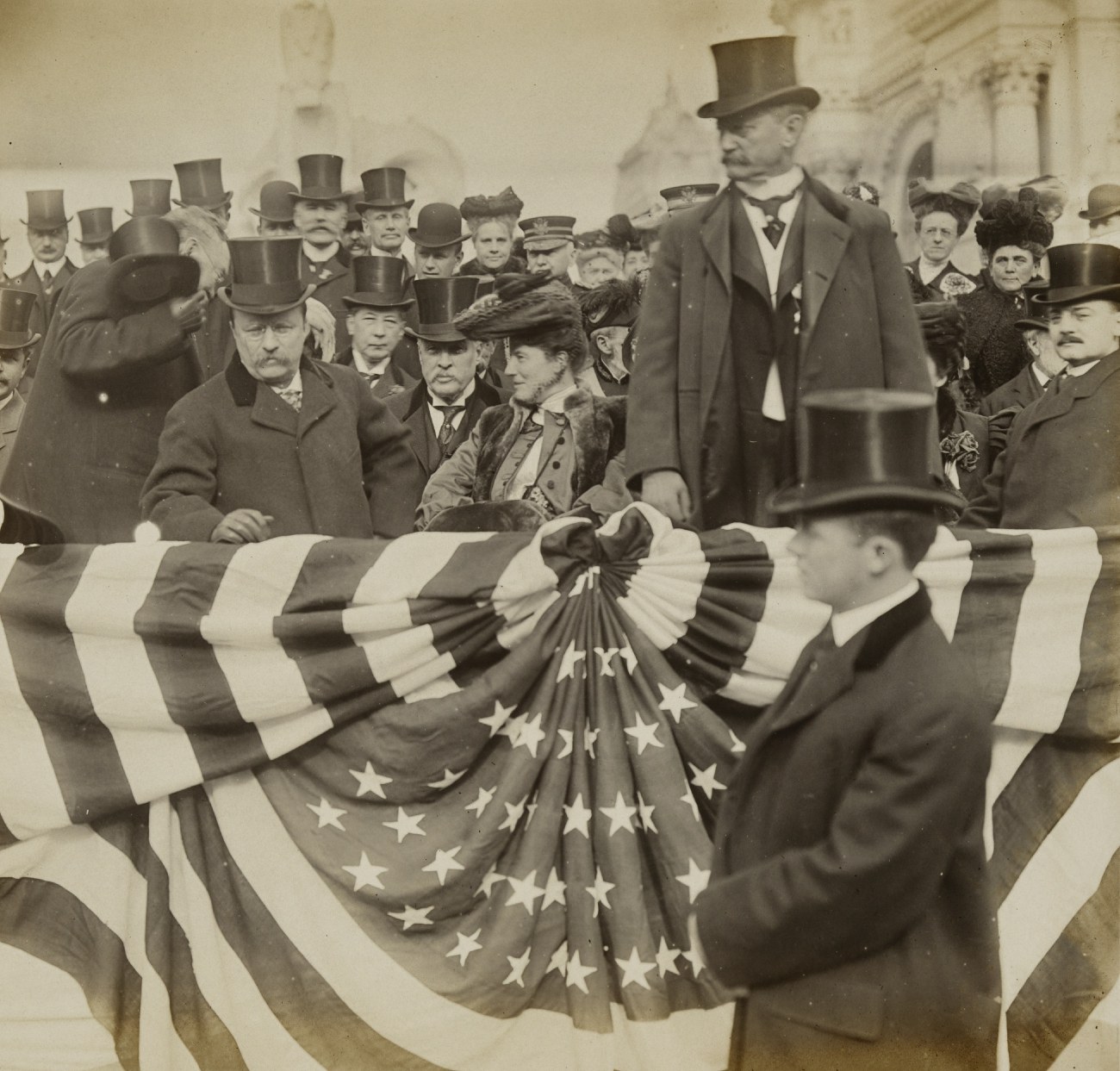 "Gertrude Käsebier O'Malley jouant au billard avec William M. Turner", 1909, by Gertrude Käsebier
"Young suffragettes promoting the Women's Exhibition in Knightsbridge, London", 1909, by Christina Broom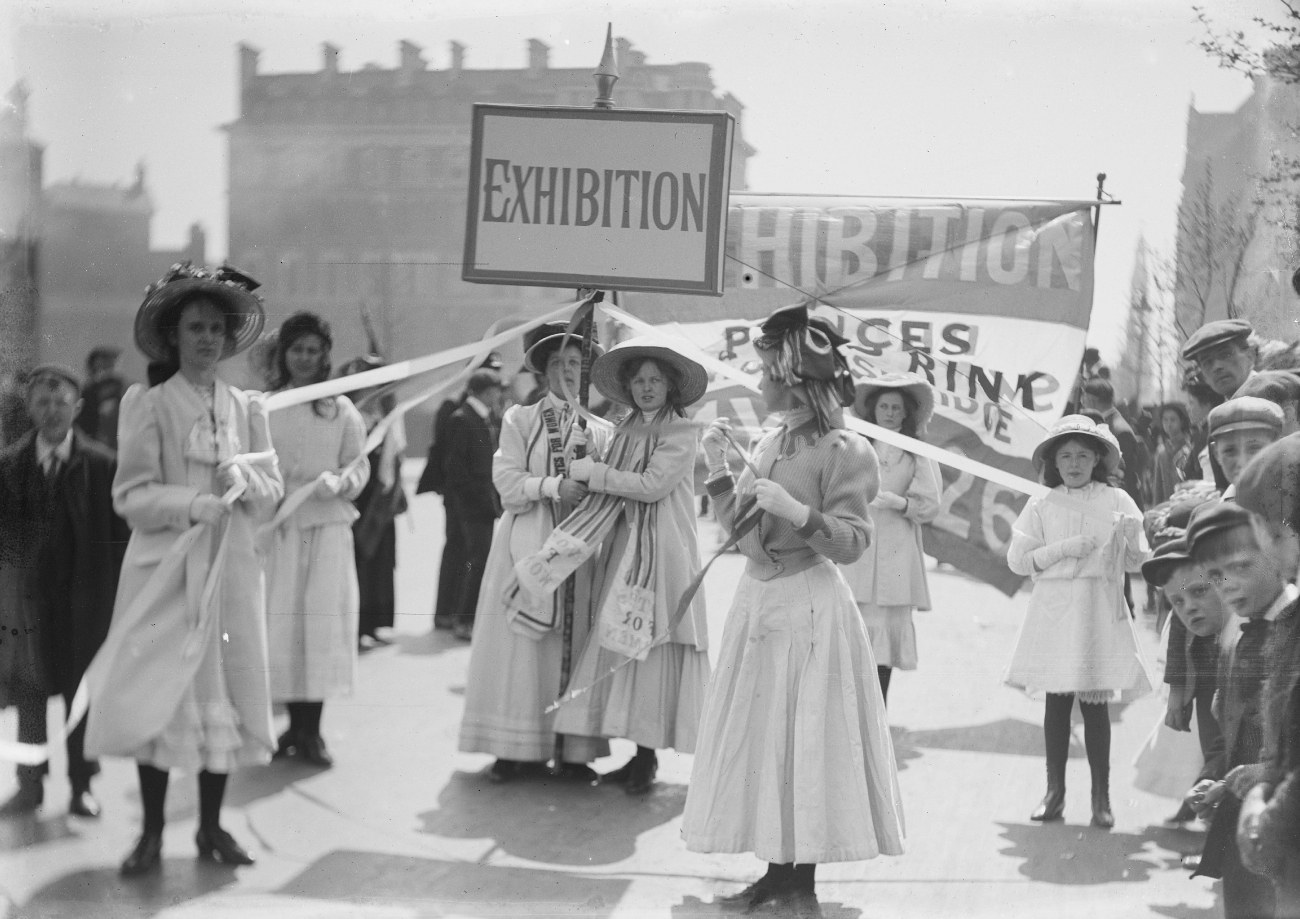 "Bishareen children, Aswan, Egypt", 1914, by Helen Messinger Murdoch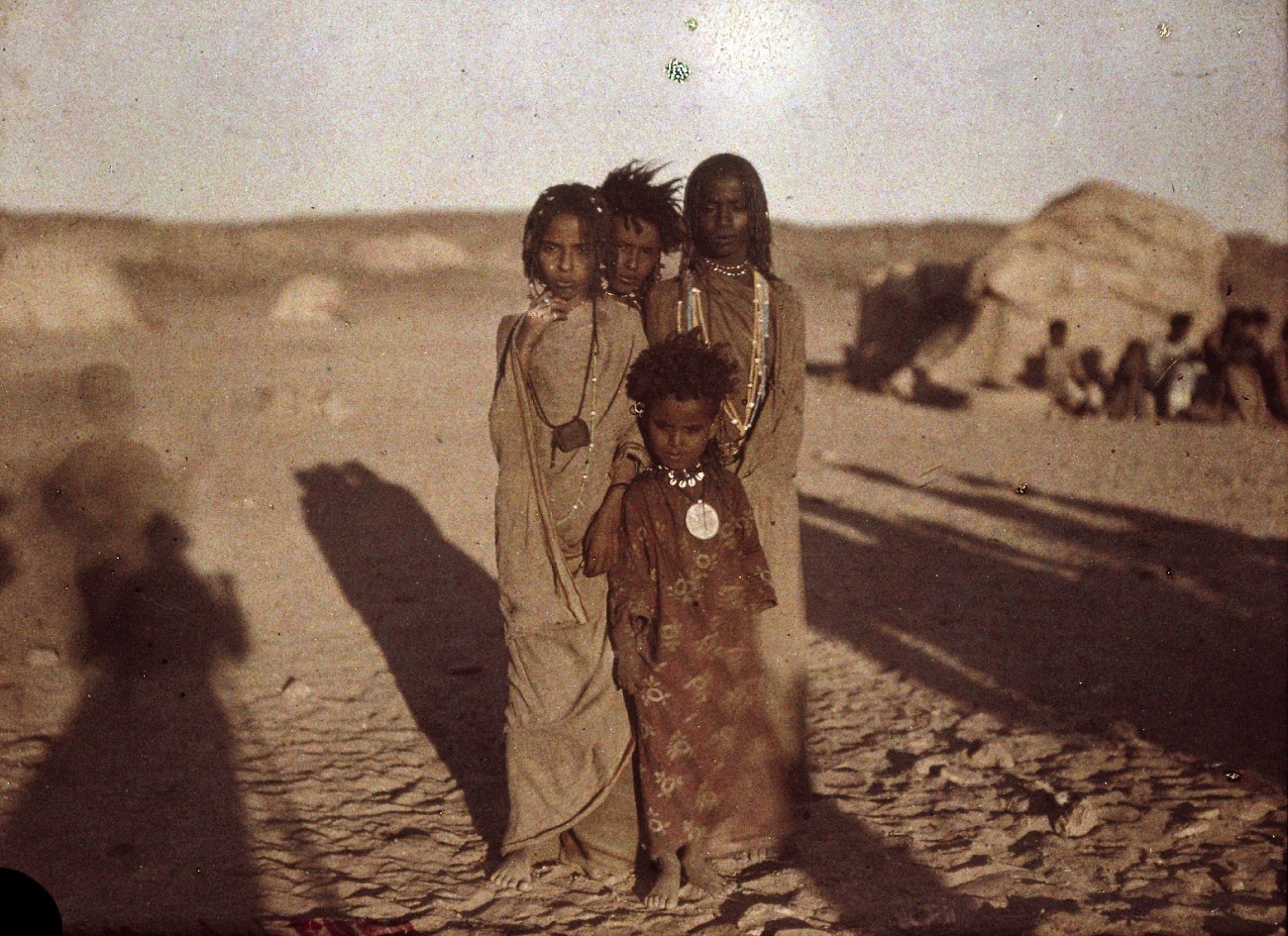 "Self-portrait with Camera", 1933, by Margaret Bourke-White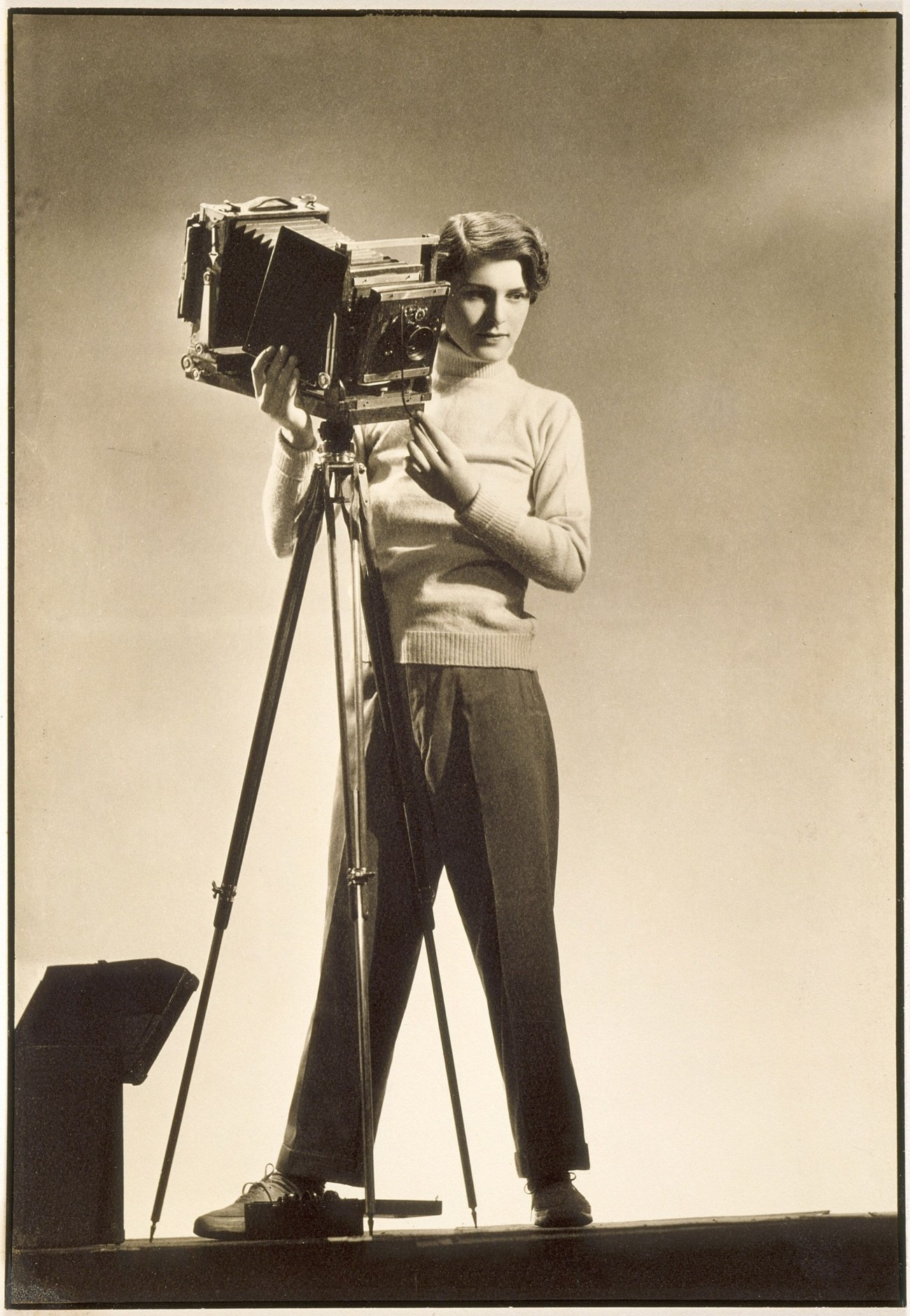 "Woman with Flag", 1928, by Tina Modotti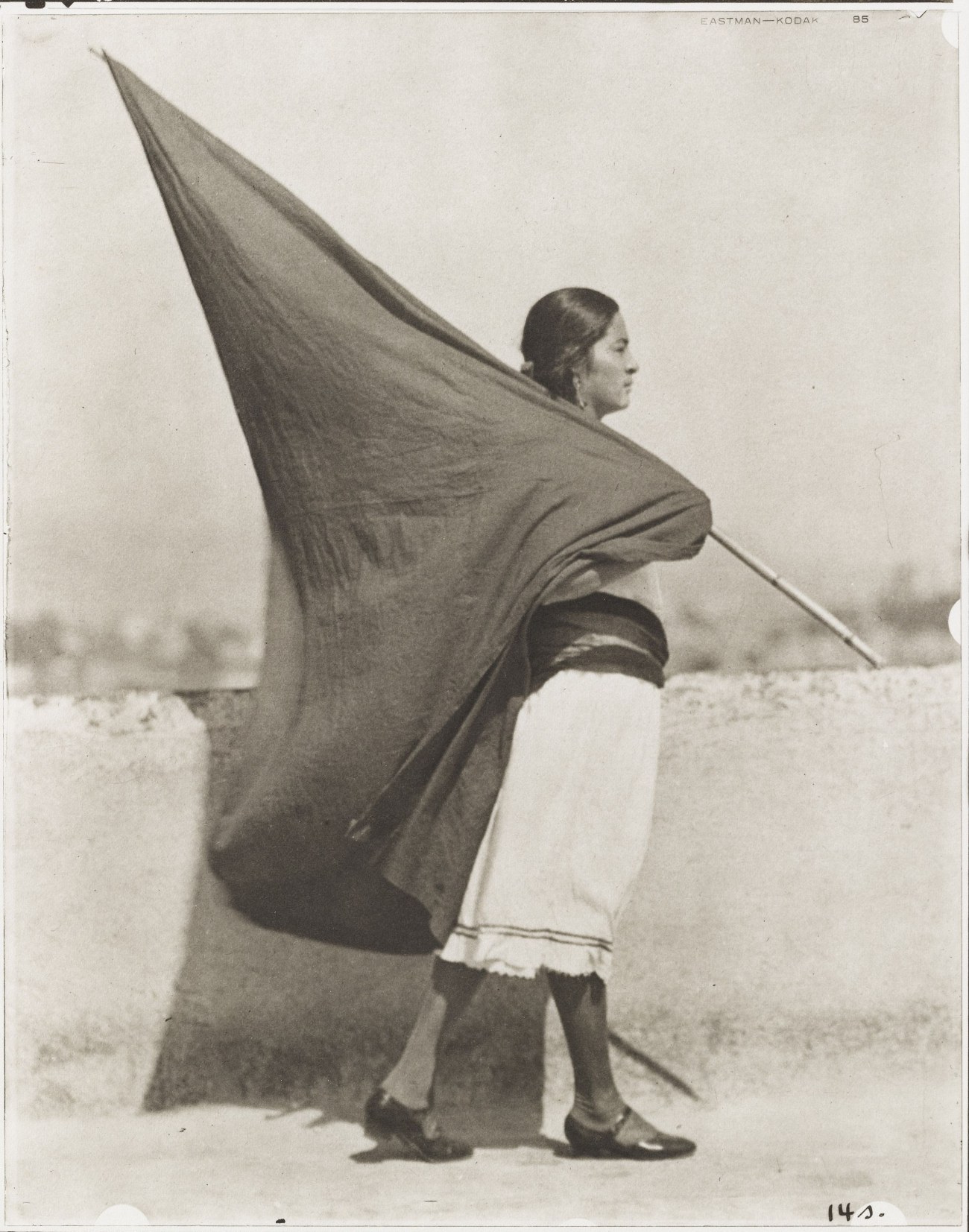 "Self Portrait", 1933, by Elfriede Stegemeyer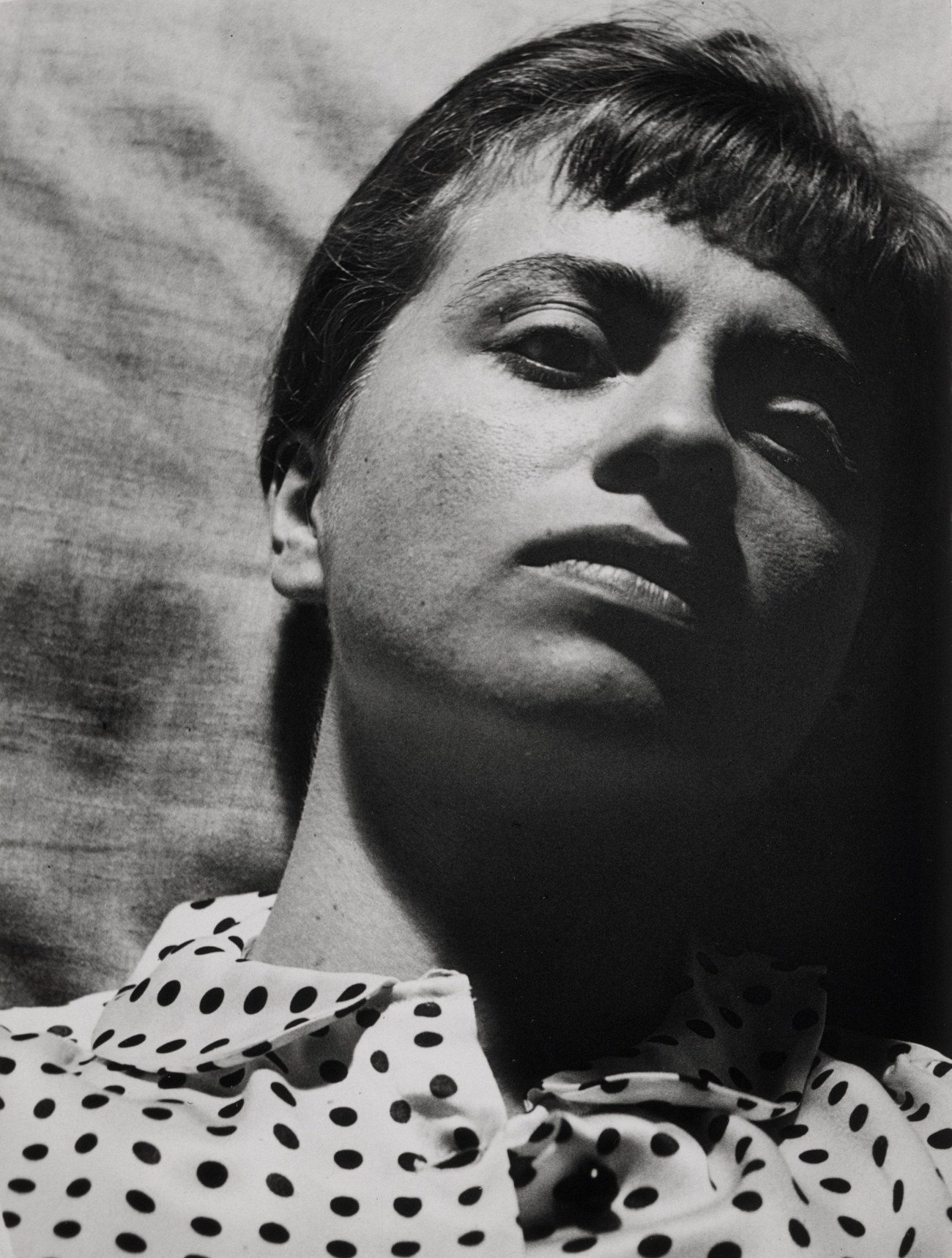 "Embryo", 1934, by Ruth Bernhard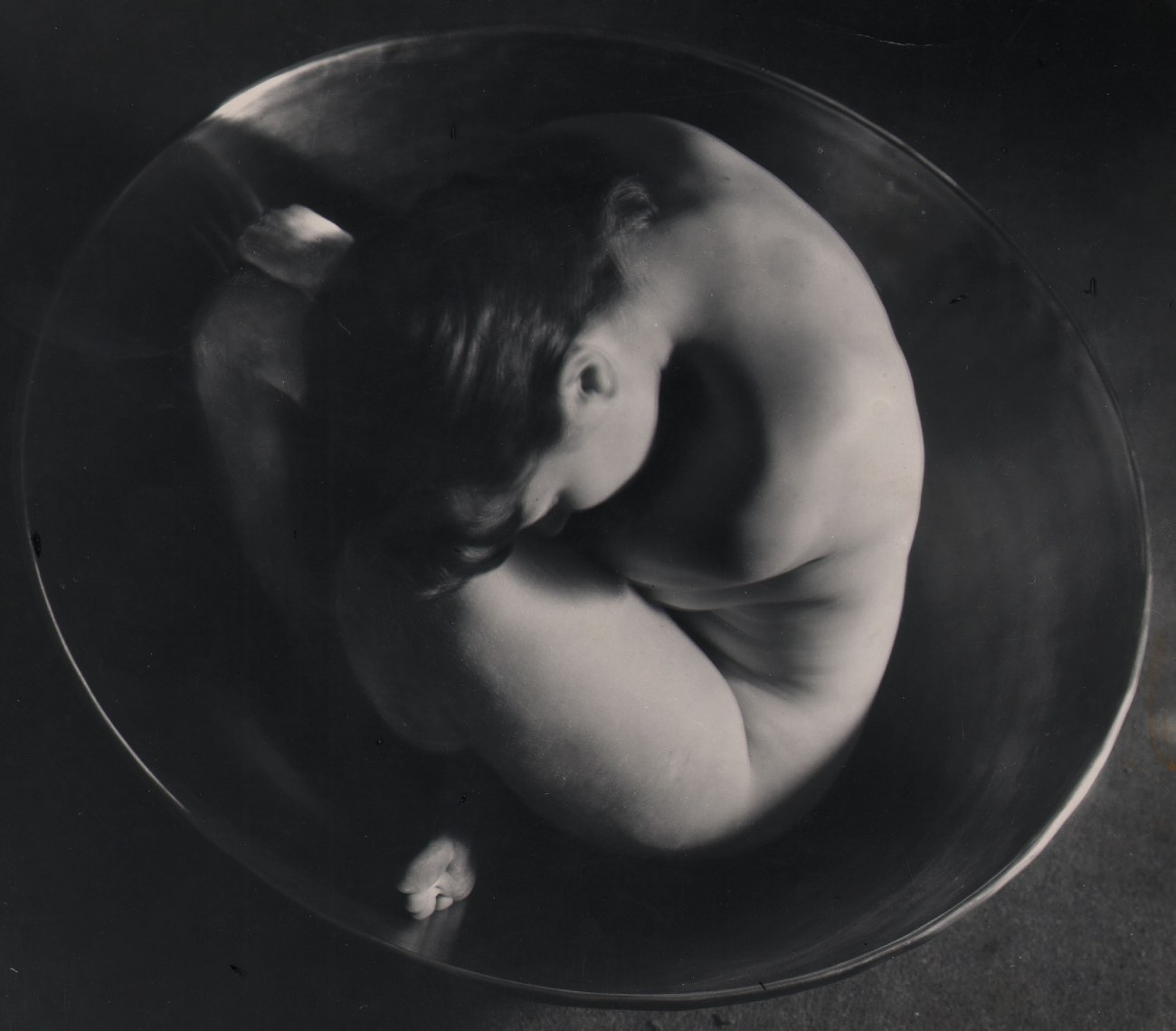 "Descente du col de Djengart la frontière de la Chine", date unknown, by Ella Maillart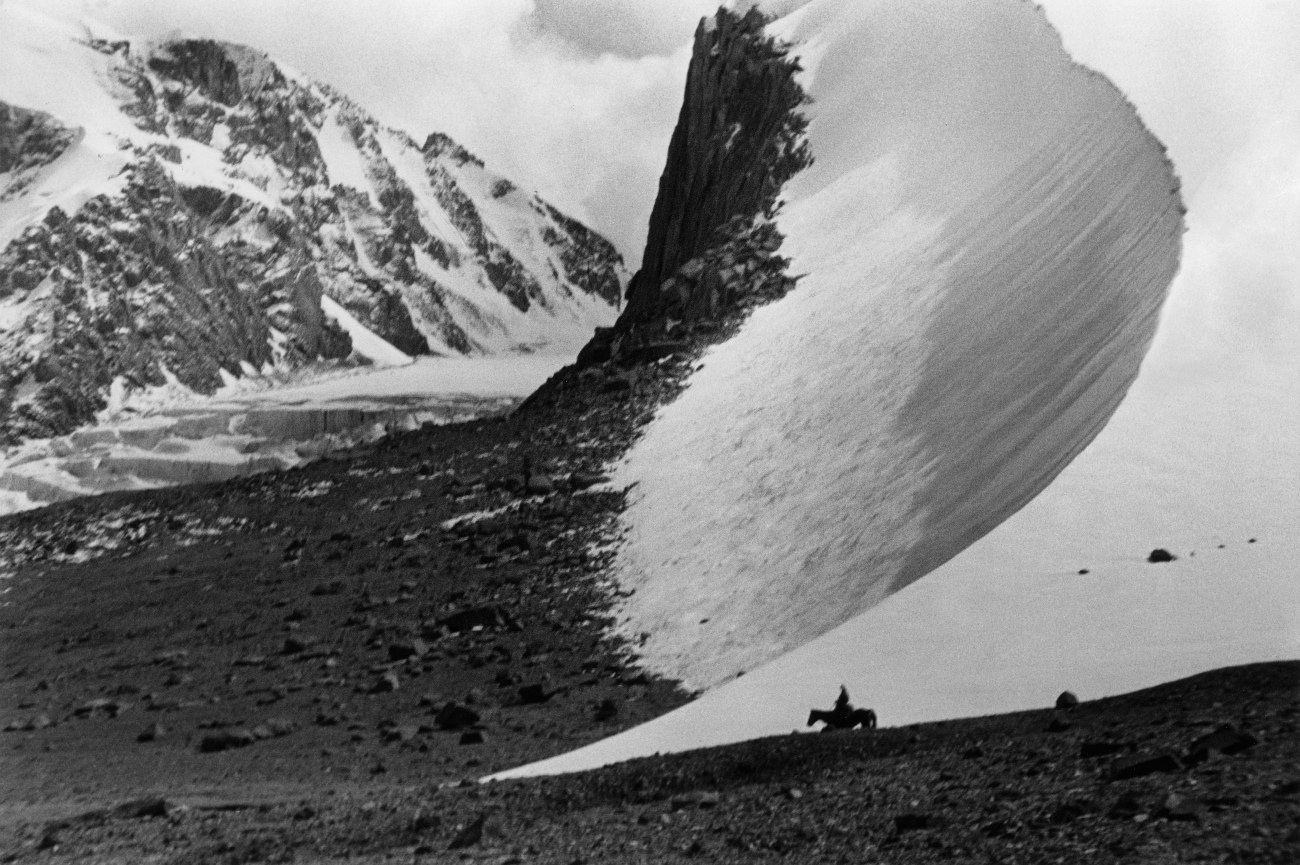 "Human Erosion in California (Migrant mother)", 1936, by Dorothea Lange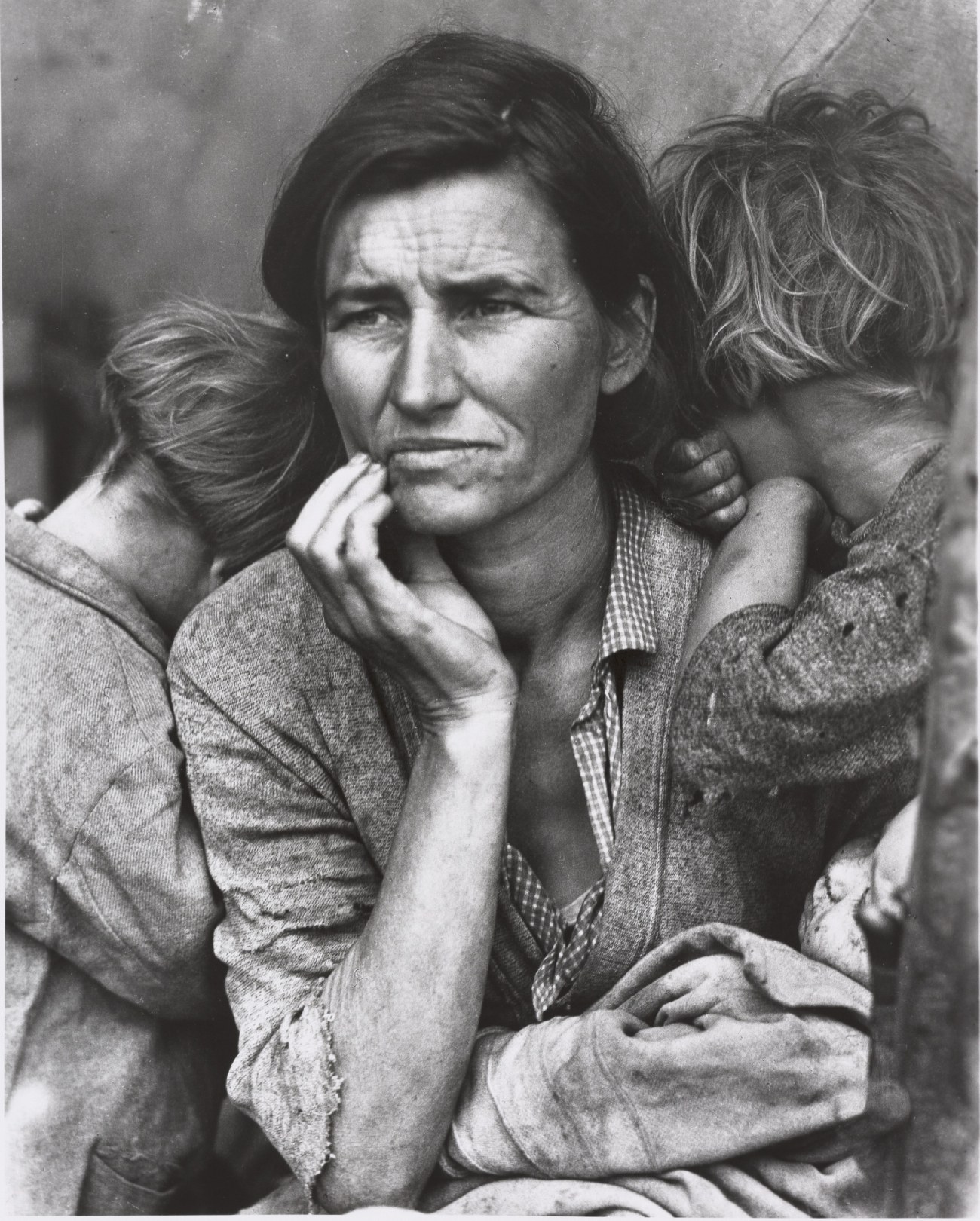 "Annie Mae Merriweather", 1936, by Consuelo Kanaga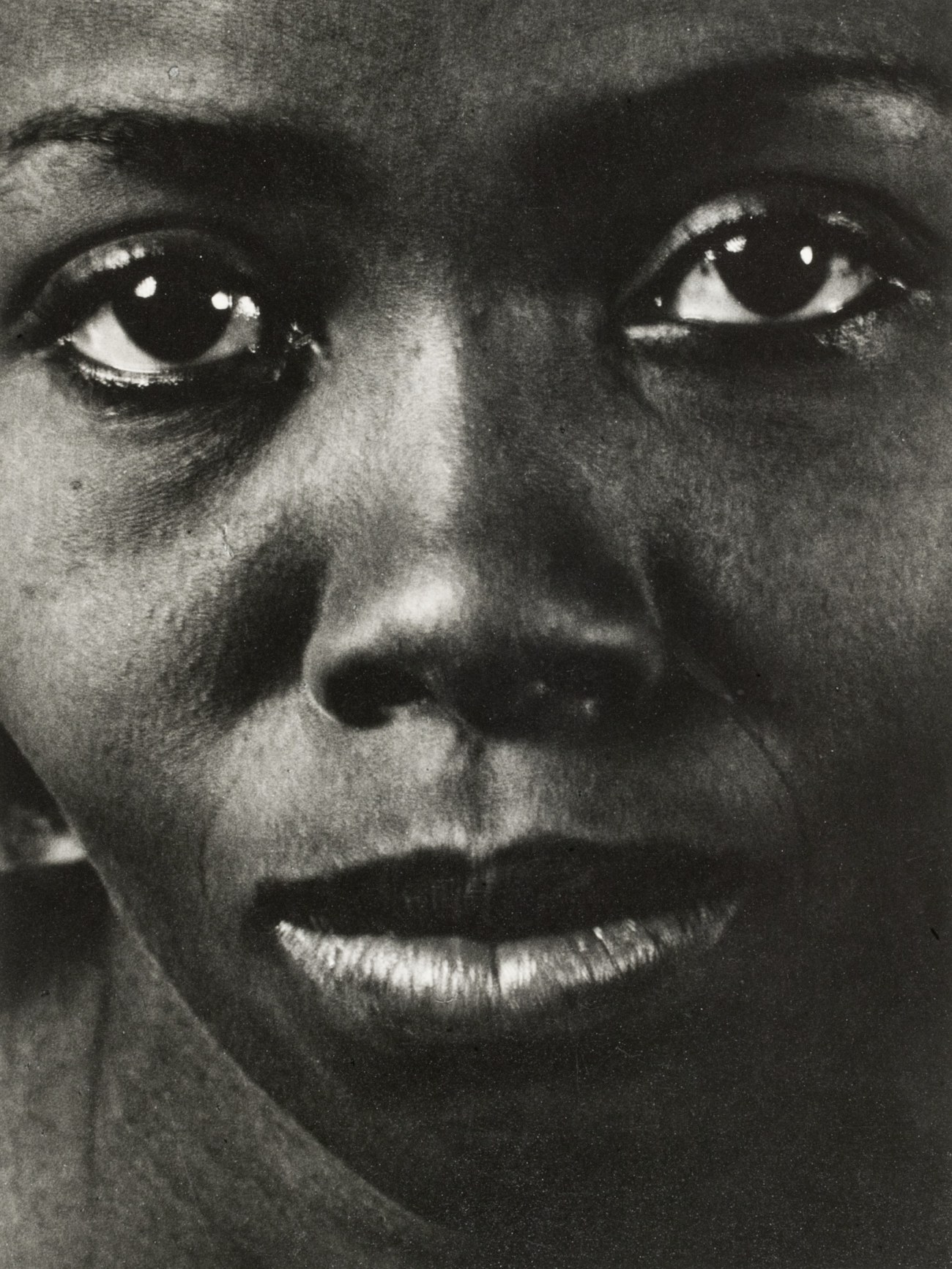 "Beim Rennen in Longchamp", 1936, by Regina Relang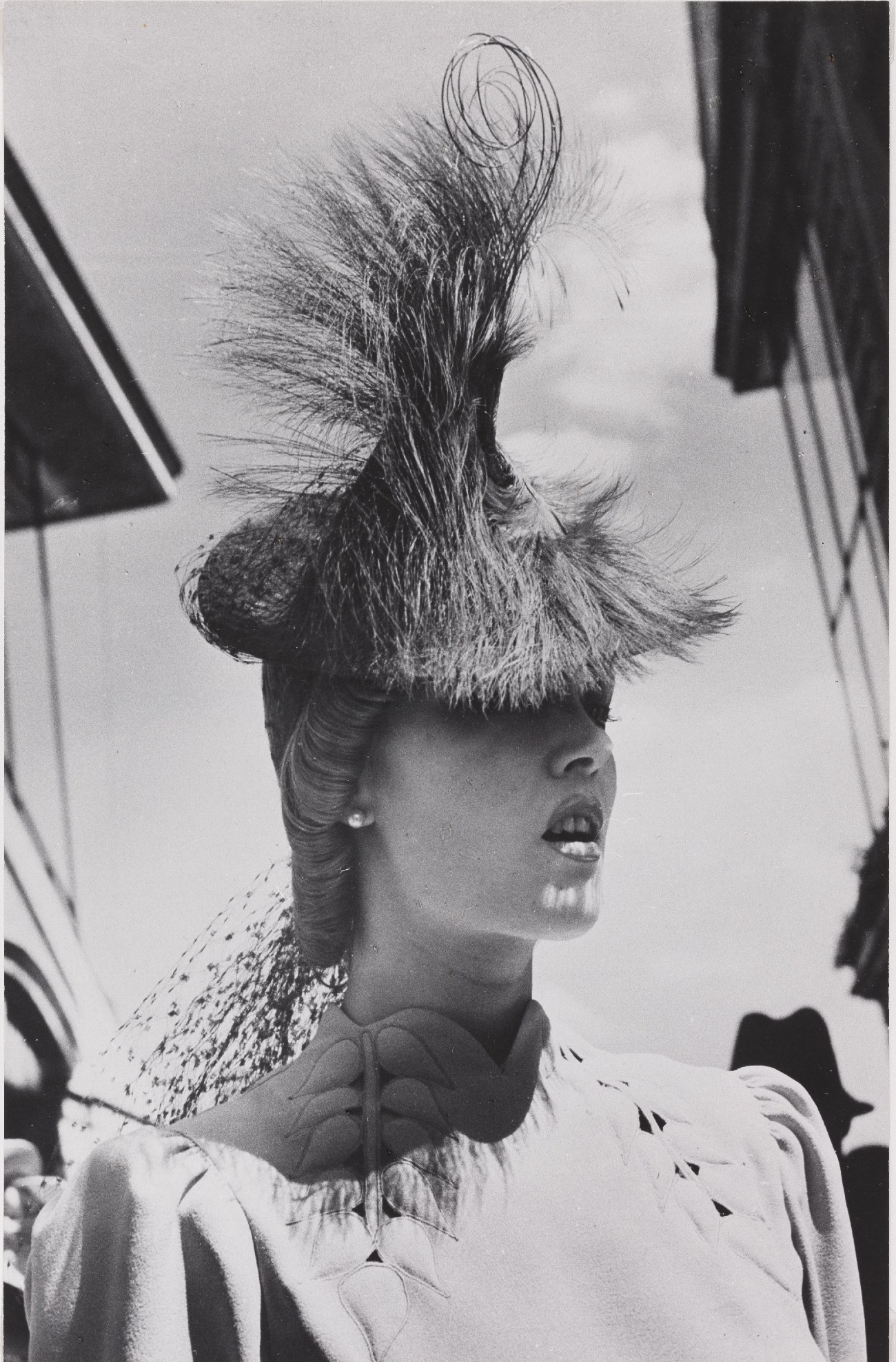 "We are Three Women. We are Three Million Women", 1938, by Barbara Morgan
"New York", 1940, by Helen Levitt