This is the insanely good-looking cast of the new Baywatch movie. Here they are running, probably for some slo-mo shot of their hot bods.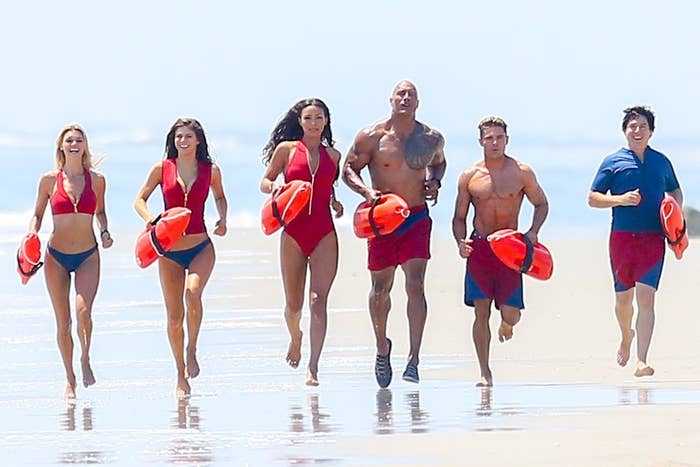 But as they continue to run, something happens. One of our hot-bods starts to lose his footing.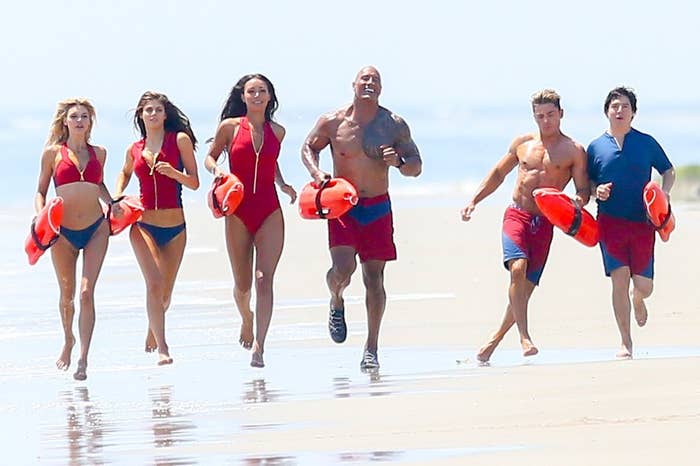 It is Zac.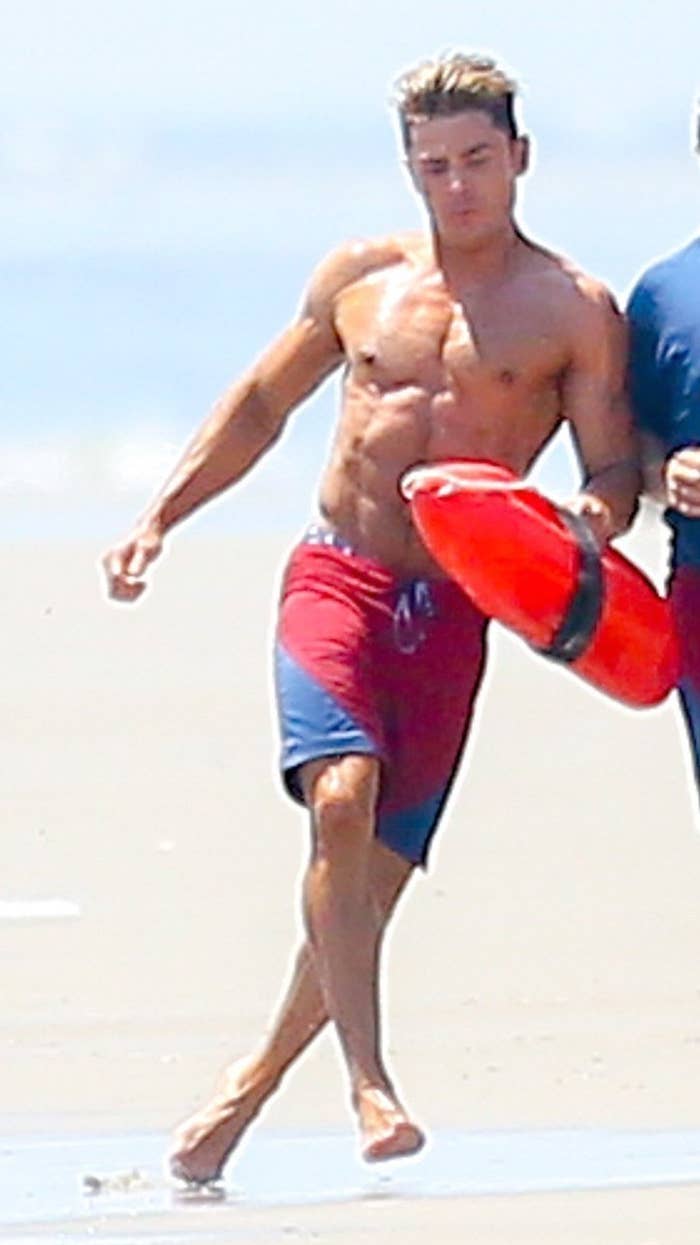 His already really engaged abs engage even more, and his core got all tight and shit while he weebled and wobbled to try and stop himself from falling.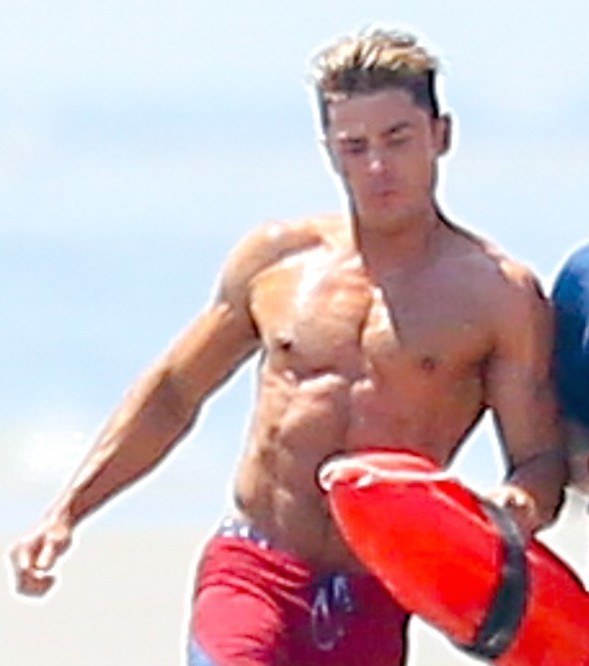 But this wobbling weeble did fall down.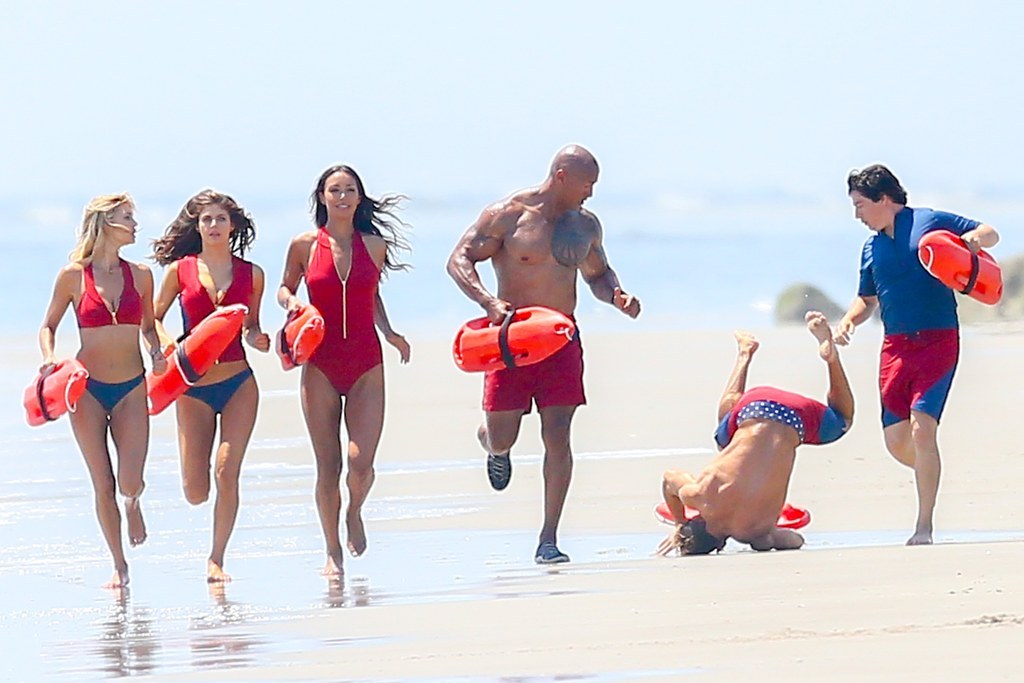 Zac took a tumble.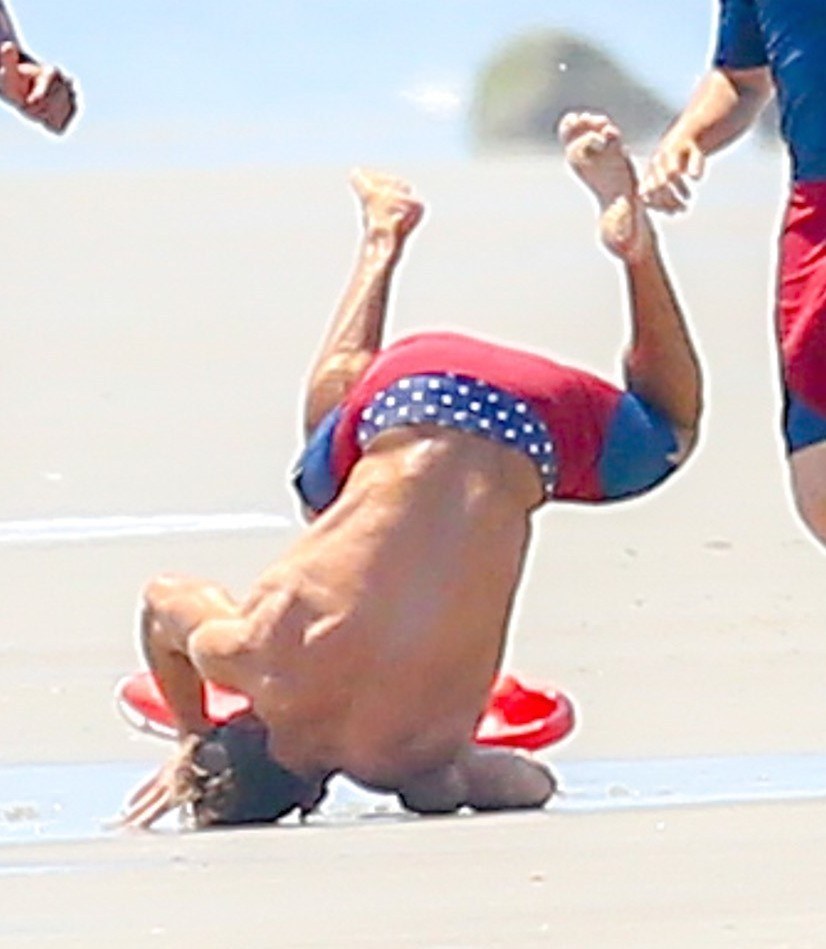 That's right, this precious human fell on his precious shoulders and his precious head, and he gave us a real good scare.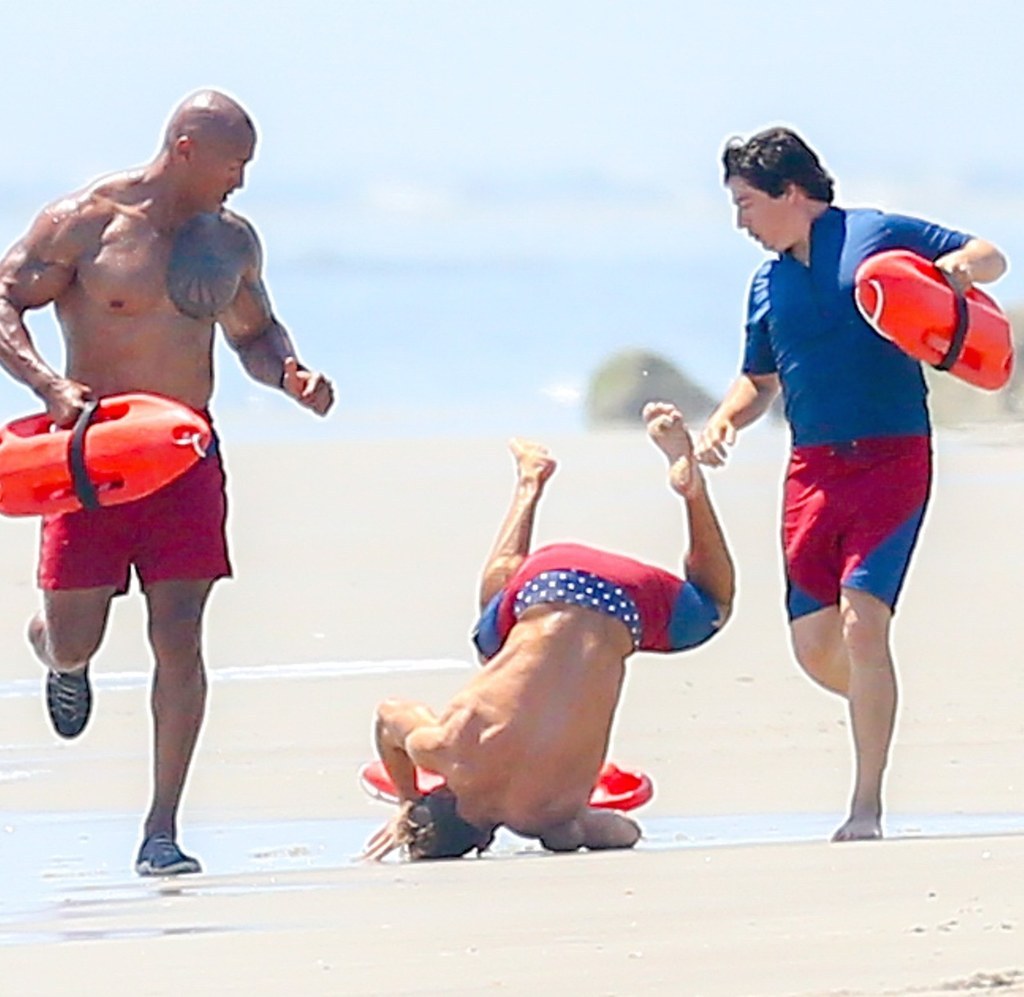 DON'T DO THAT AGAIN, ZAC. RUN WITHOUT FALLING PLEASE. IT'S BETTER FOR EVERYONE.