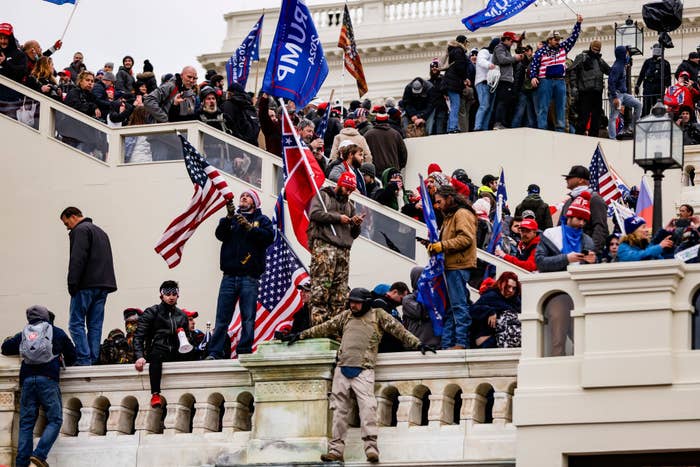 This one photo in particular was shared by journalist Ryan Lizza on Twitter, with the caption "Via Getty, one of the rioters steals a podium from the Capitol."
And this is when I finally laughed.
Because people thought this rioter's name was actually VIA GETTY.
Like, people called for the arrest of Via Getty.
My brain was barely functioning by the end of the day, so I'm not mad at anyone.
It's just objectively hilarious.
Because of course his name isn't Via Getty. The photo is from Getty Images, and it was being sourced...via...Getty...
And I'm sorry, but it is FUNNY.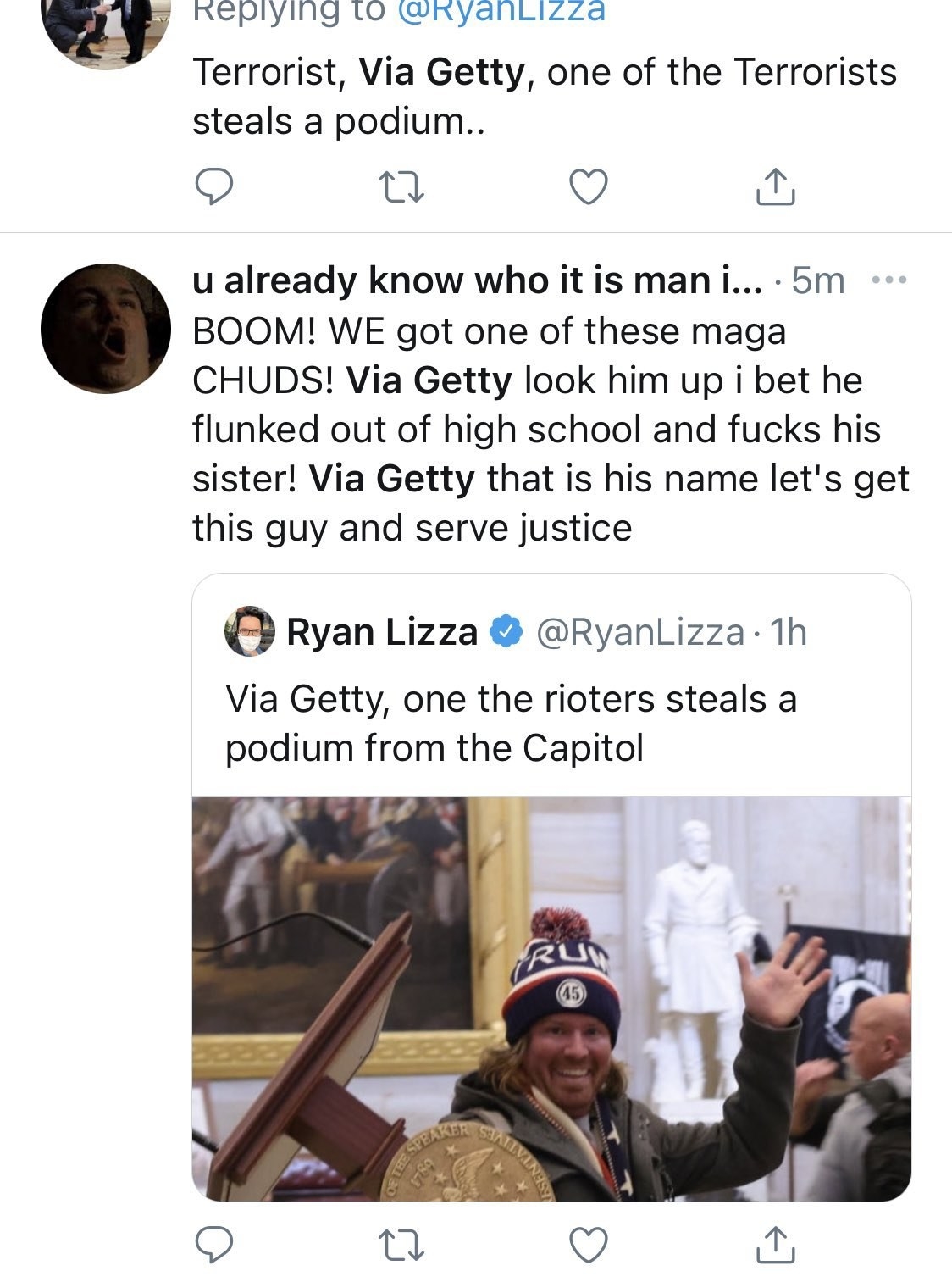 Soon, word got out about "Via Getty" and the tweets started rollin' in.
So yes, while I understand the horrible and unprecedented situation that we are in right now, I also choose to enjoy the Via Getty ridiculousness.