These Pics Of William H. Macy Carrying Graduation Balloons Are So Iconic In The Darkest Way
Oh the irony.
This pic of William H. Macy carrying balloons that say "Congrats Grad!"...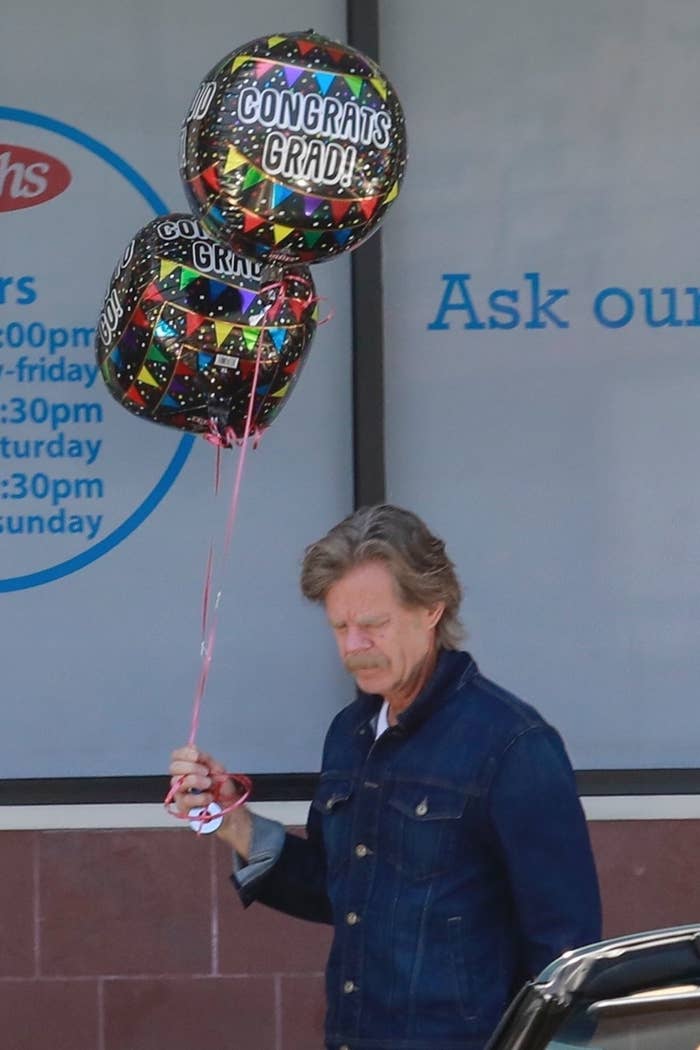 ...and "You did it!"...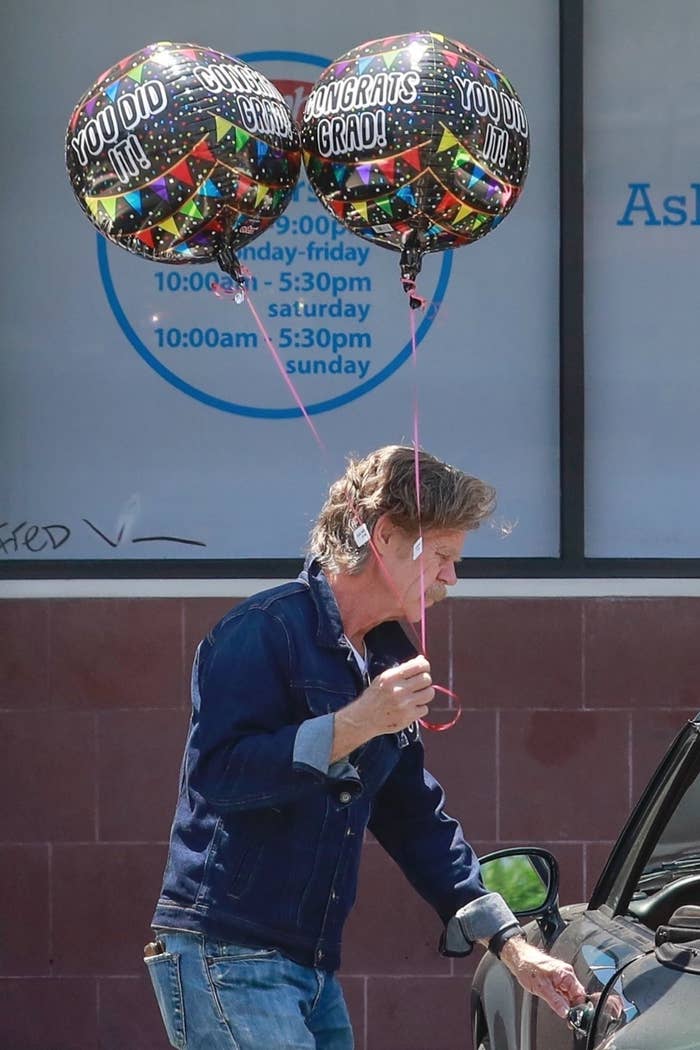 ...would be totally normal and not make me sigh deeply if at this very moment William H. Macy's wife, Felicity Huffman....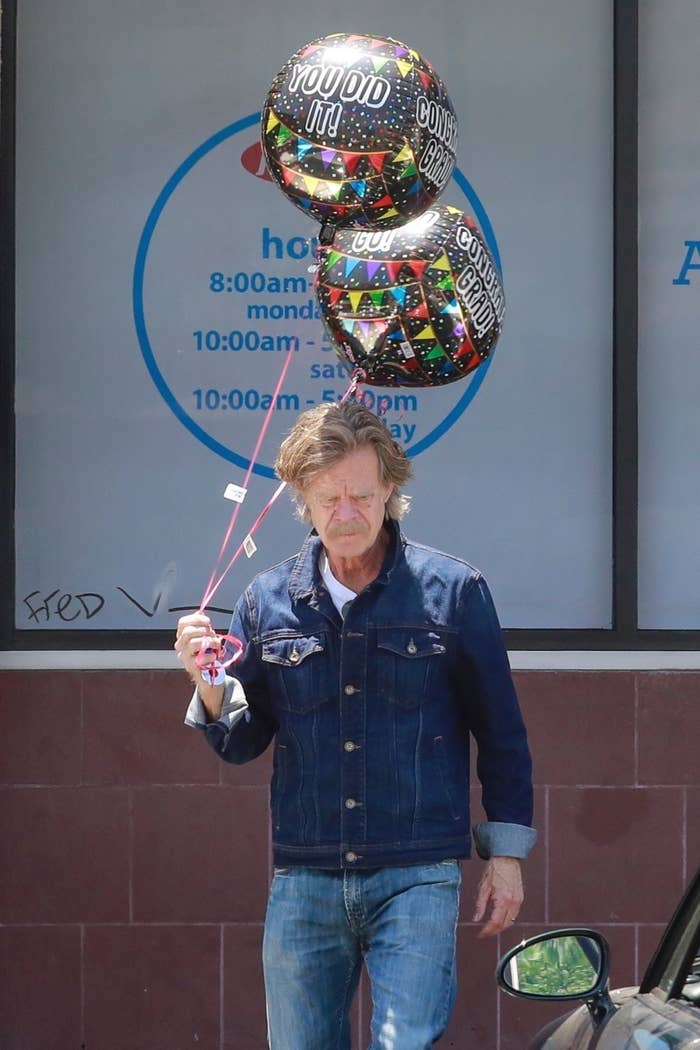 And yet, here we are!!!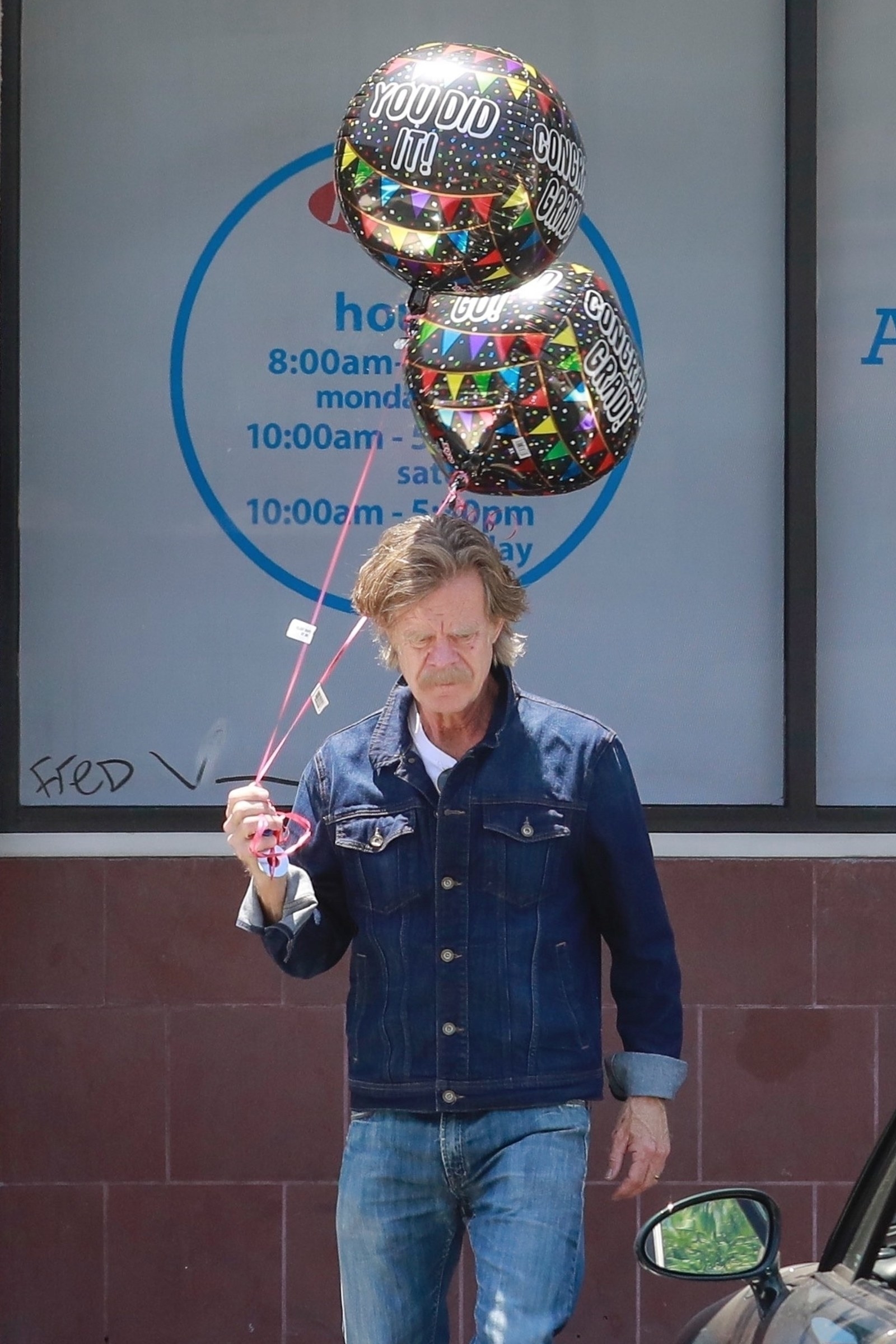 The husband of the woman who allegedly paid $15,000 to get her kid into college is holding graduation balloons!
Sometimes I love this world!