Now, the 19 Kids And Counting family is being accused of animal abuse after an Instagram video posted by daughter Jill Duggar's husband, Derick Dillard was posted.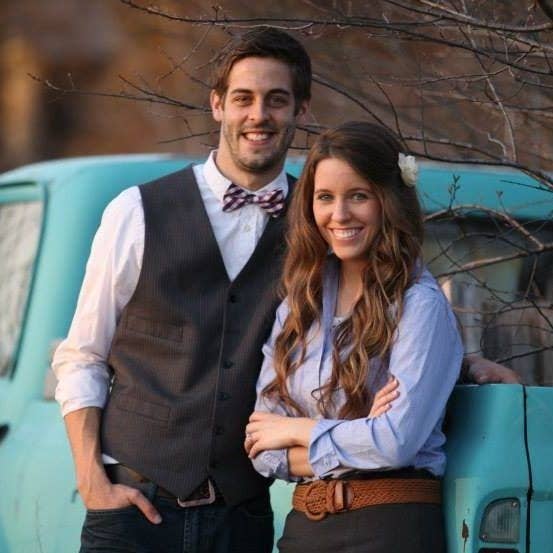 Dillard posted the video March 1 of them enjoying a day in the snow, where he appears to sled intentionally into a cat while the family cheers him on.
The cat is clearly trying to just enjoy the snow day.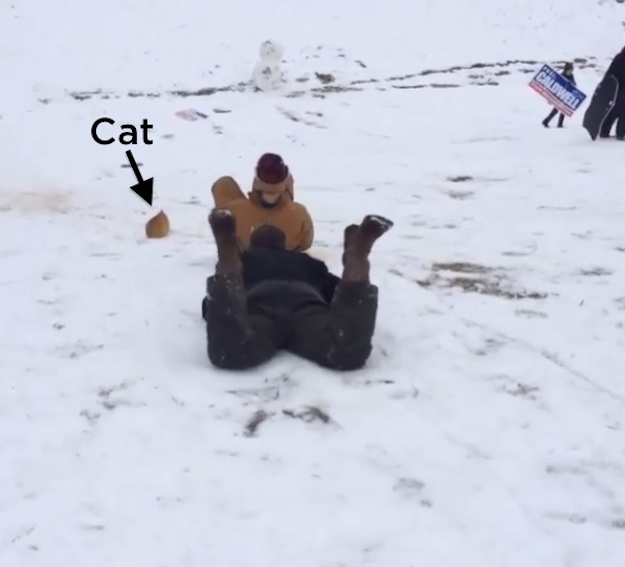 Over a thousand people commented on the Instagram post, many expressing their disgust over the incident.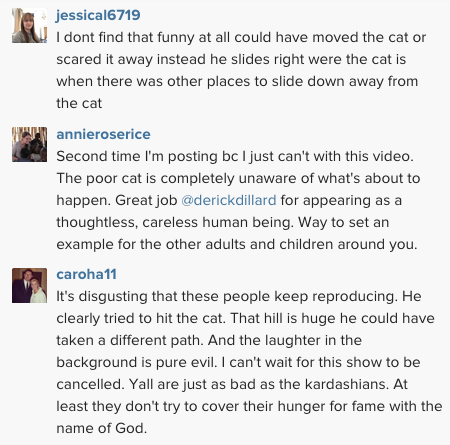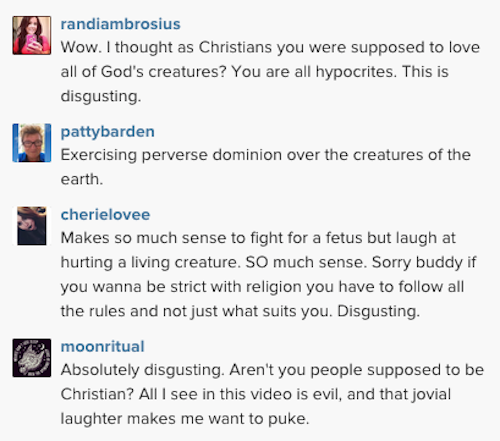 Critics also took to the Duggars' official Facebook page.
The Duggars have not responded to the accusations.
One critic said the video is "not cool and not God like either."