22 Things That You Need To See From The 2016 Emmys
In case you don't feel like watching all seven hours of it.
1.
Amy Schumer wasn't shy about telling everyone she was wearing a tampon.
2.
Leslie Jones interrupted the Ernst and Young dudes to ask them to actually protect something important: her Twitter account.
4.
Amy and Tina brought their tangled Emmys onto the stage.
5.
YEAH, THAT'S RIGHT, AMY WON AN EMMY.
7.
Jimmy Kimmel's mom made a million peanut butter and jelly sandwiches...
8.
And the kids from Stranger Things delivered those sandwiches...
9.
...then Sofia Vergara ate one.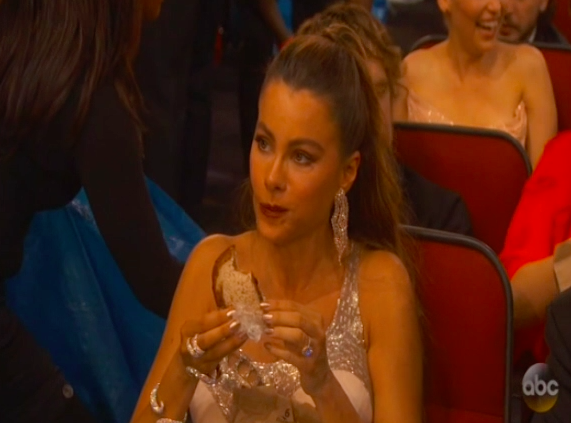 10.
John Mayer showed up in the orchestra pit playing the guitar.
12.
Matt Damon — a movie star! — surprised everyone on stage to make fun of Jimmy Kimmel and to eat an apple.
16.
Sterling K. Brown gave a shoutout to his wife that would make anyone jealous...
18.
And put the icing on the cake.
19.
And finally, Aziz Ansari's dad was very happy to be there.
21.
And Amy Schumer got a lovely note from Jimmy Kimmel's mom...
22.
...before realizing it was sent to the wrong Amy.
OH WELL. Better luck next year. C ya!