Mariah Carey is currently on vacation somewhere. She is also sharing pics of herself galavanting around the beach in a red wetsuit on said vacation to Instagram, and honestly, I love it. I just love every bit of it.
LOOK AT HER HAIR FLIP. WHILE IN THIS FULL BODY THIS RED WET SUIT.
Also look at her hashstag, #flippingoutoverthebeach. Get it?

Look at this this pose. LOOK HOW SHE IS WORKING IT.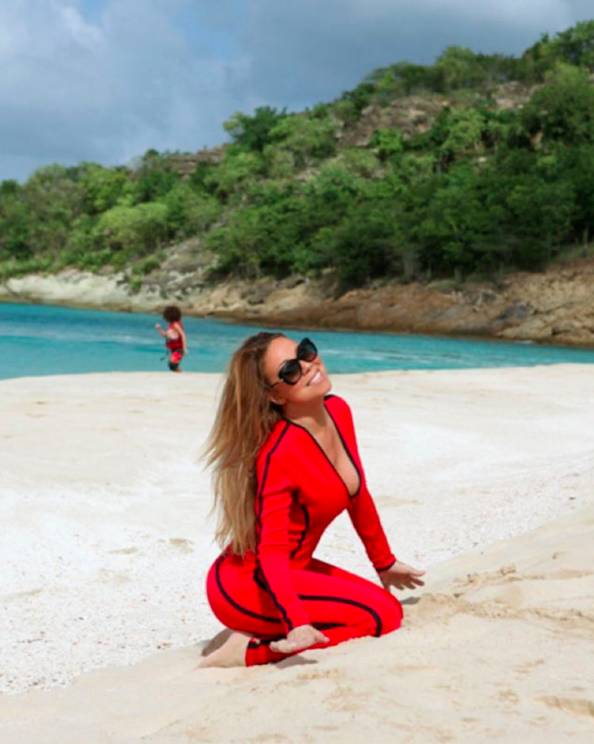 And also look at how all of this is happening while her son is looking for fish in the back.

But most of all look at this photo where she is expressing her love for the sand by throwing it in the air...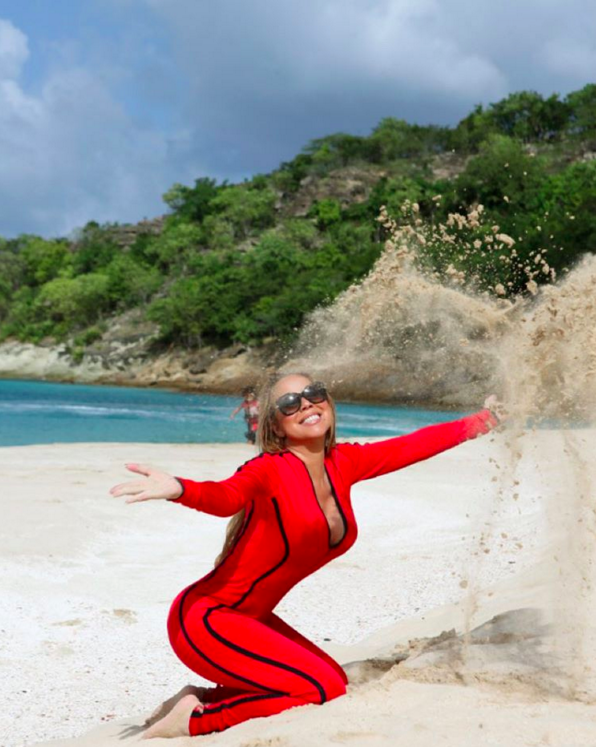 Even though she was wishing it was snow.

And look at her confidence. She has no concern for any sand that might get in her eyes.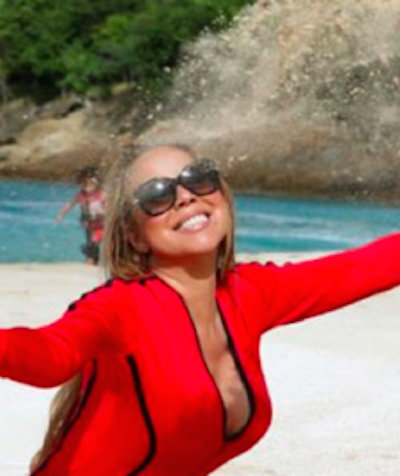 Seems like this song she sang all those years ago just might have been autobiographical after all.