I AM SORRY, but I'm on day 786 of self-quarantine and this video has sent me!!!!! It's literally Priyanka Chopra clapping on her balcony.
I've watched it 27 times and won't stop watching it anytime soon. She just stands there and claps and stares into...what????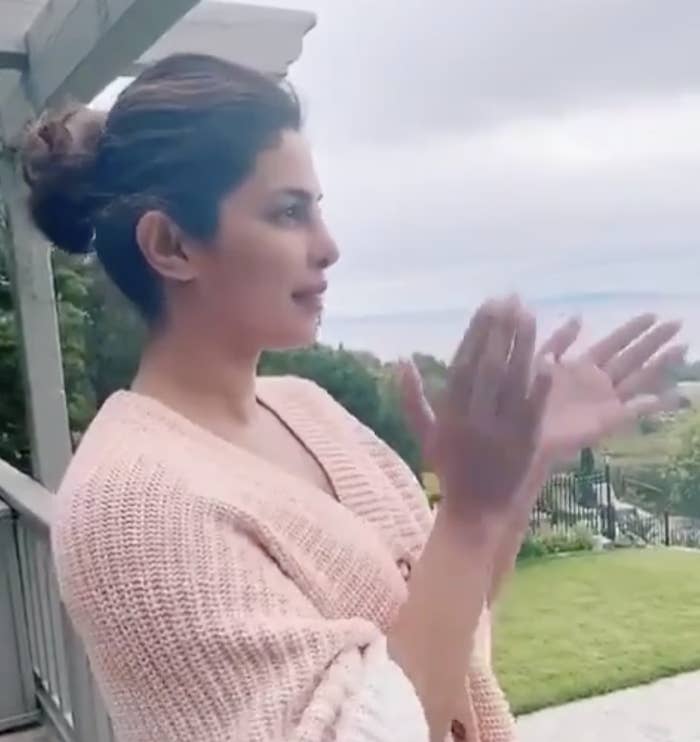 My brain is mush right now and I've officially lost it at this.
I NEED THE DVD EXTRAS OF THE VIDEO.