Orlando Bloom Was A Proud Mom While Watching Katy Perry On Stage At The DNC
Boyfriend slash stage mom.
Last night at the DNC, Katy Perry performed. She used a bedazzled American-flag mic which is not important, but cute.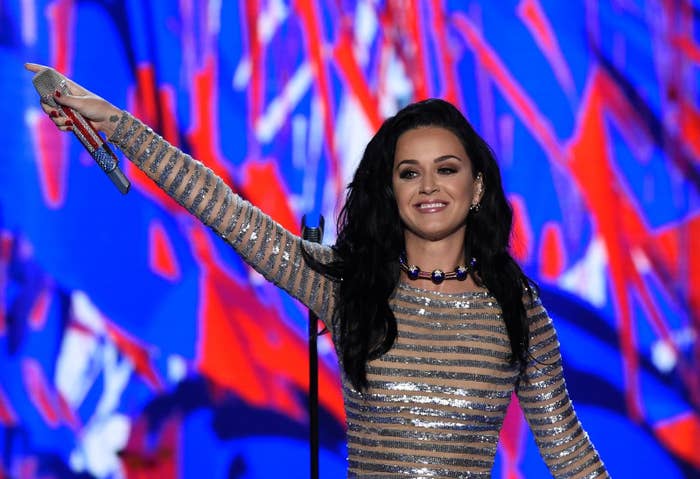 What is important is that her mom/boyfriend, Orlando Bloom, was in attendance to take pictures of her and probably make sure she remembered all of her moves.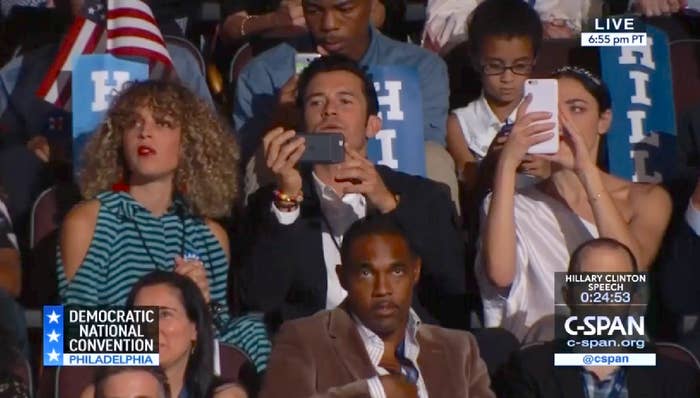 "That's right, step, step, twirl, HIGH NOTE!!"
OH COME AHHNNNN, I'M KIDDING!! Clearly Orlando was proud of Katy's performance. Just look at them after it was all over!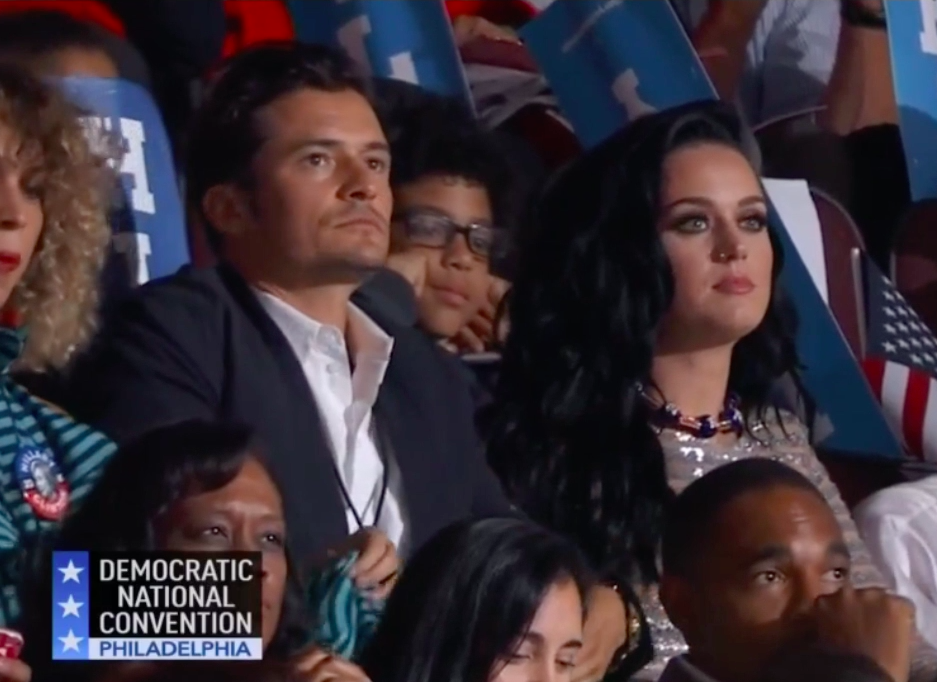 But for real, this is love.