At the risk of being too niche, I must say, I love every kitchen in every Nancy Meyers movie!!!
In It's Complicated, Meryl's character had a beautiful and perfect kitchen. Huge! Marble countertops! Windows!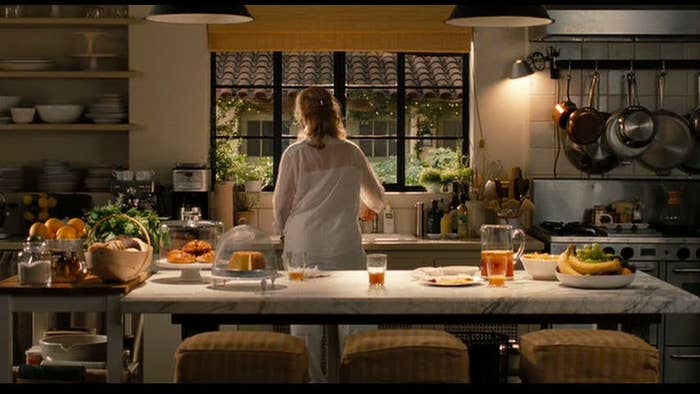 In The Intern, there was also a ridiculously nice kitchen. Filled with exposed shelves and at least TWO sinks.
In Home Again, yep, another nice kitchen. Look at that light and that backsplash.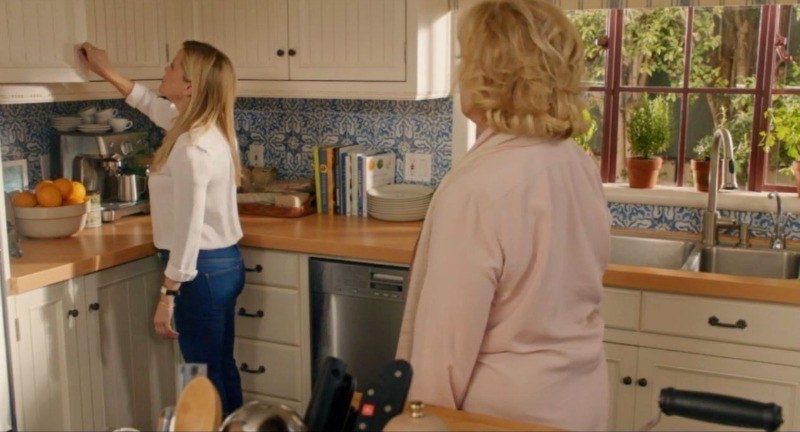 And then, of course, in Something's Gotta Give, there was the biggest kitchen of them all. Look at that GIGANTIC island. It's an iconic kitchen. One all true Nancy Meyers kitchen fans know and love.
And welp, turns out the queen of movies with nice kitchens also has a very nice kitchen in real life. WHO'DA THUNK.
It has TWO islands, TWO ovens, a farmhouse sink, lots of light, oranges, glass bottled water, and is practically begging for Meryl Streep and Diane Keaton to laugh about stupid men over a bottle of pinot grigio right in it.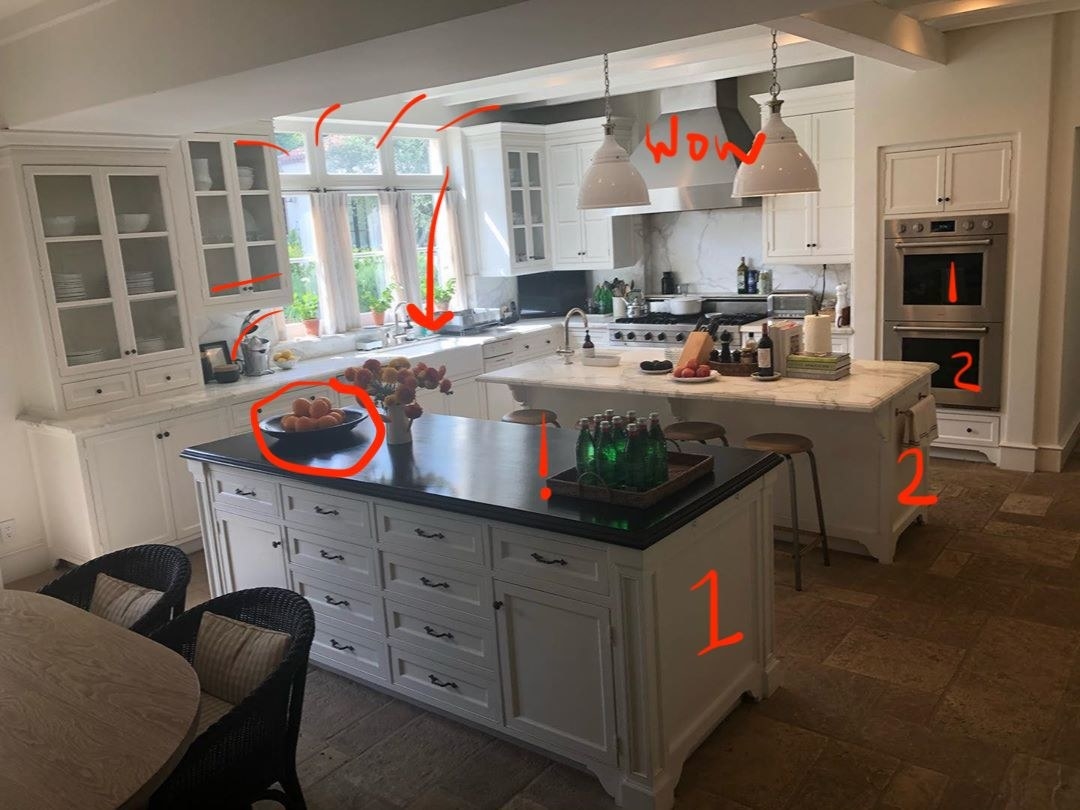 Also, it turns out Nancy's real kitchen was the inspo for the Something's Gotta Give kitchen.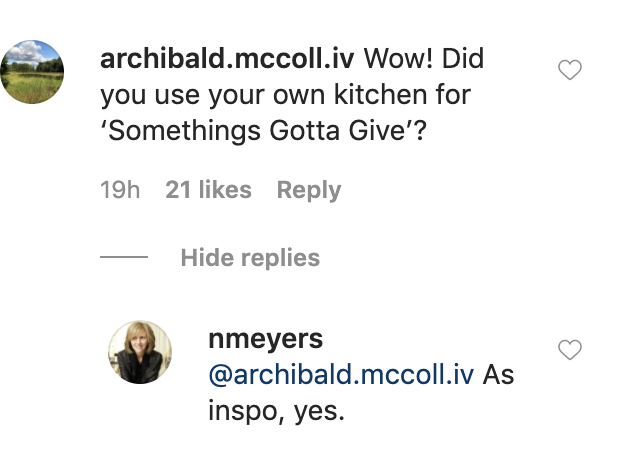 And that's today's big news about Nancy Meyers' kitchen!!! BYE!!!!!!