Leonardo DiCaprio Is A Selfie Stick Offender
One of us. One of us.
This is a selfie stick.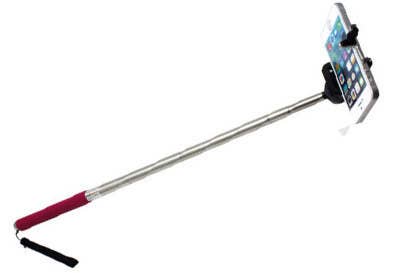 This is actor and man bun aficionado Leonardo DiCaprio.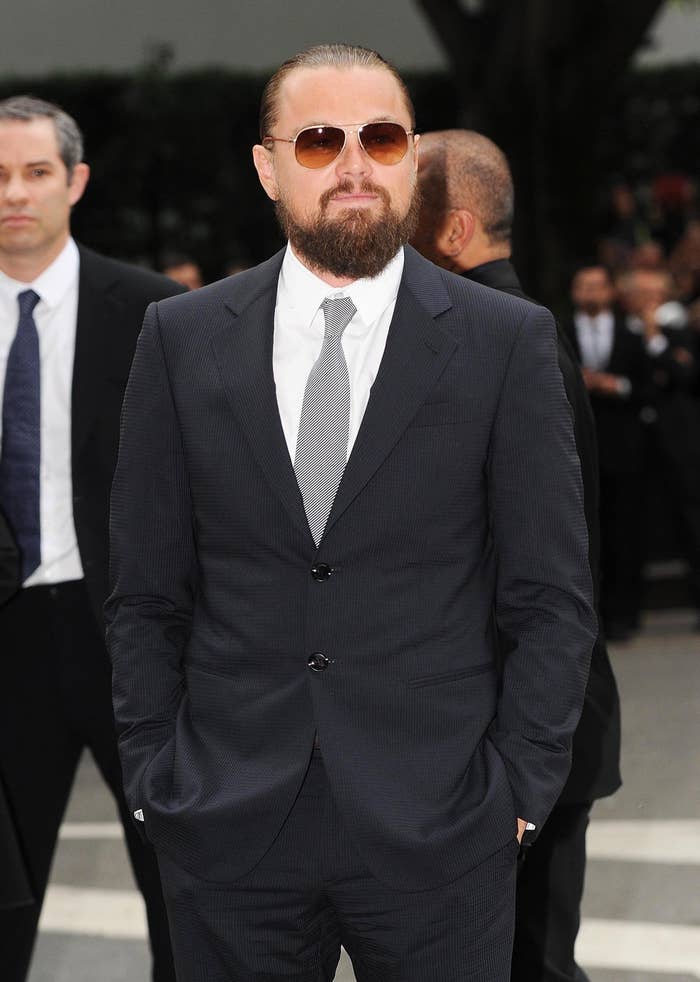 And this is Leo USING A SELFIE STICK.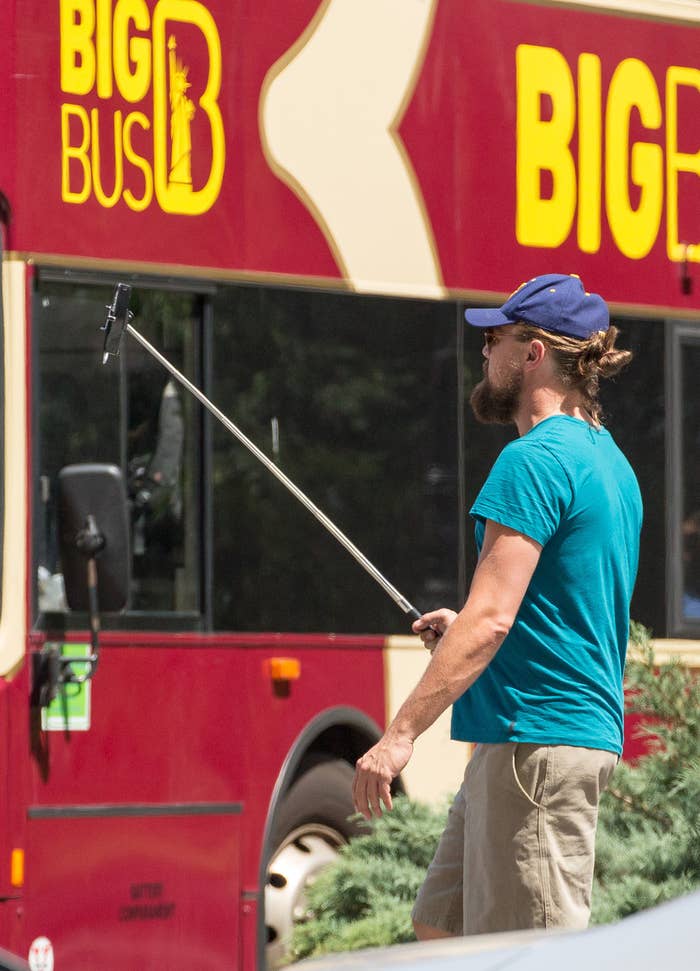 FURTHER PROOF WITH ANNOTATED PHOTO: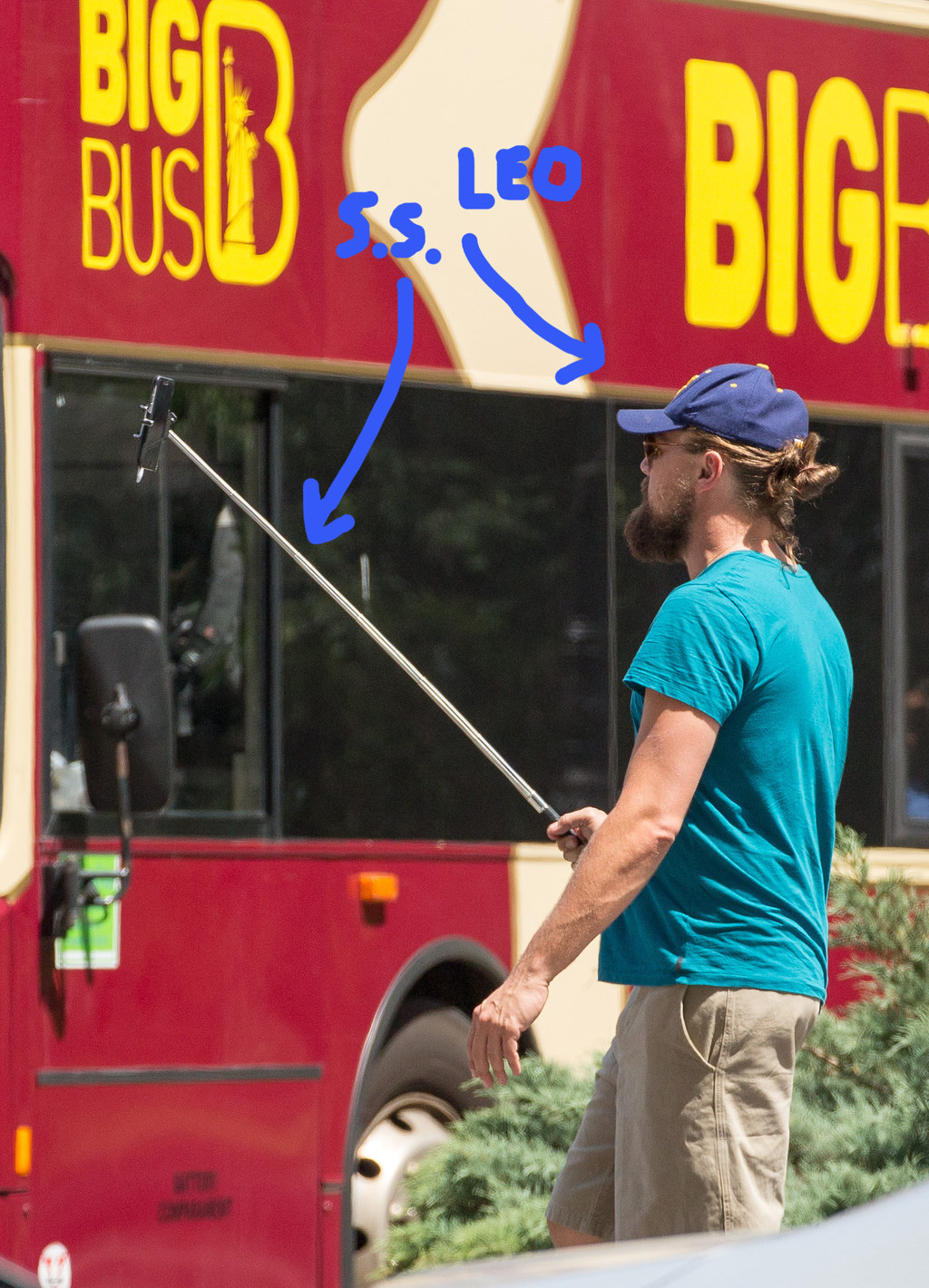 This is Leo continuing to walk around while holding his selfie stick, and presumably taking selfies.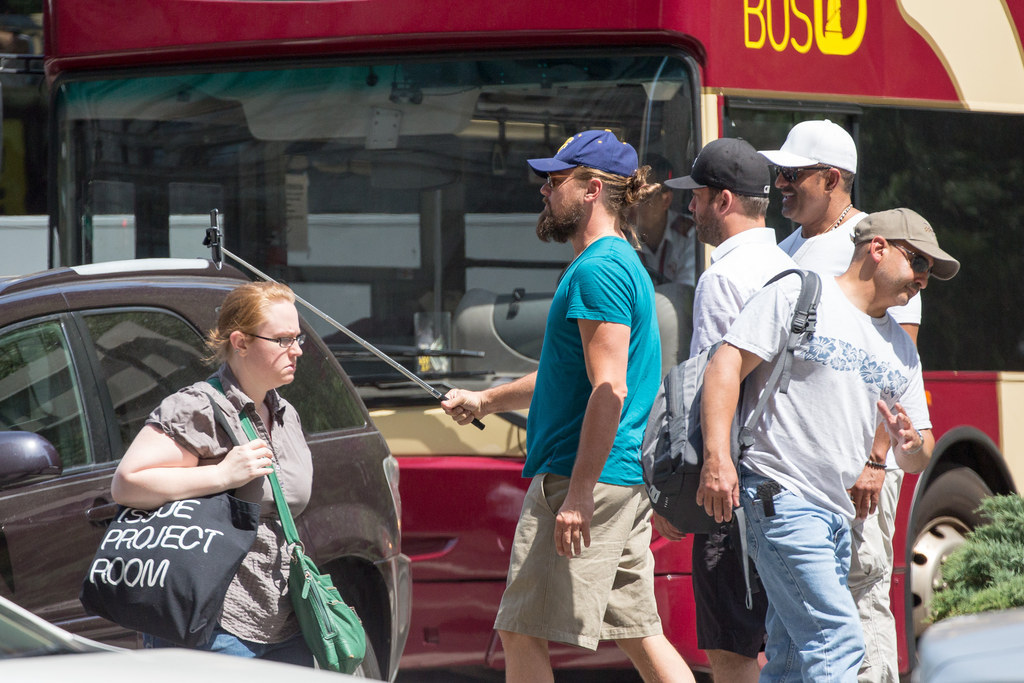 And this is apparently Leo's selfie face.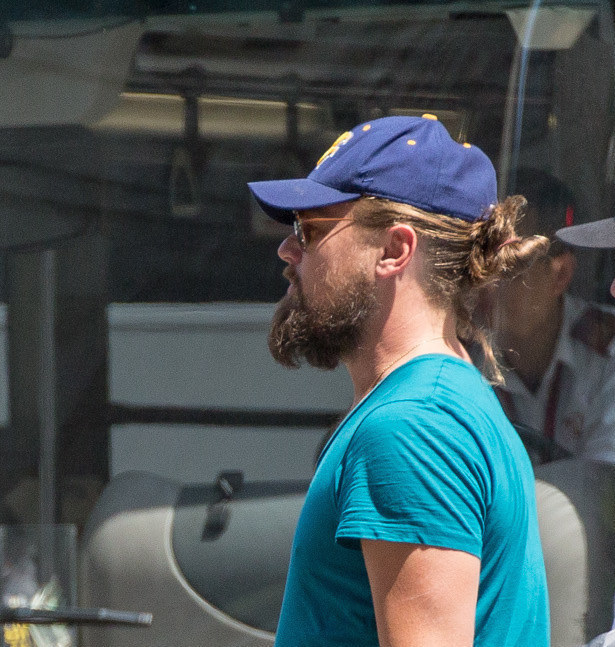 And while we're zooming in, this is what happens when you try to wear a hat with a manytail.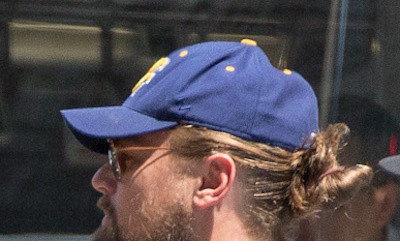 Now you know. Go forth with this information.