This is Leo and his new ~bearded look~ on a yacht. As you can see in this picture he's in the middle of a spinny move and that's because he's getting ready for something big.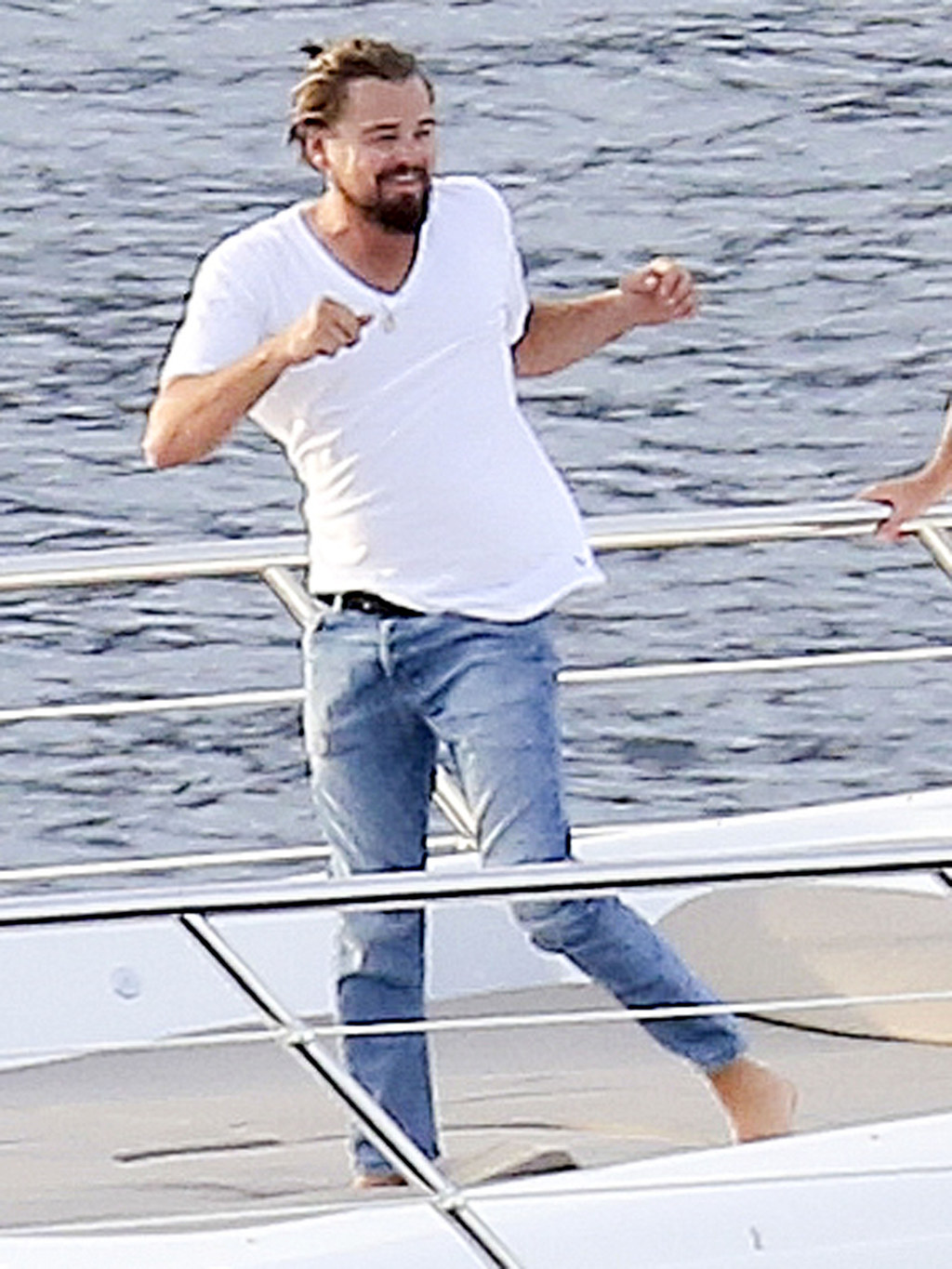 He's winding up for the moment. The moment we've all been waiting for.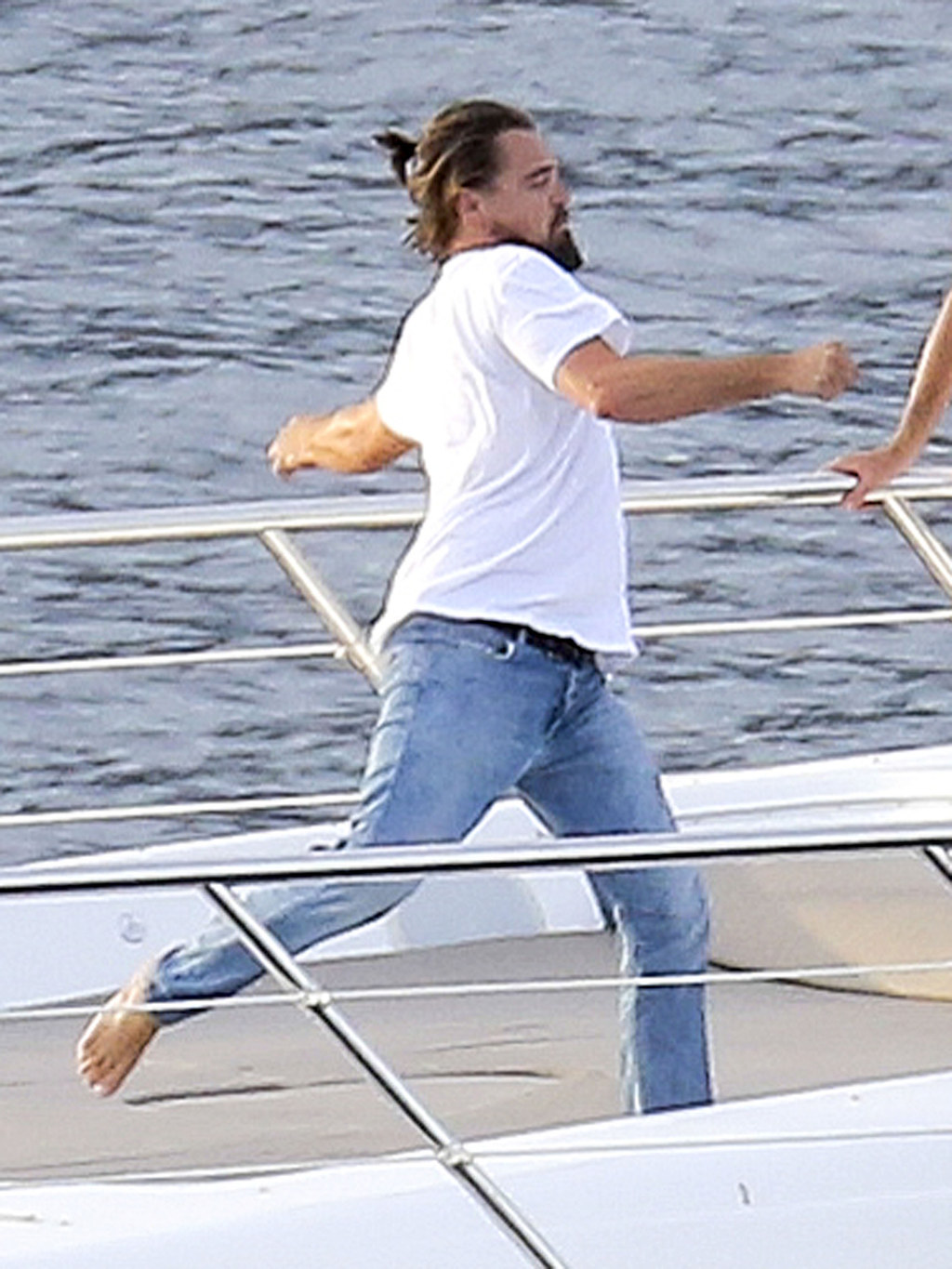 THE MOMENT THAT IS COMING...right after this leg move.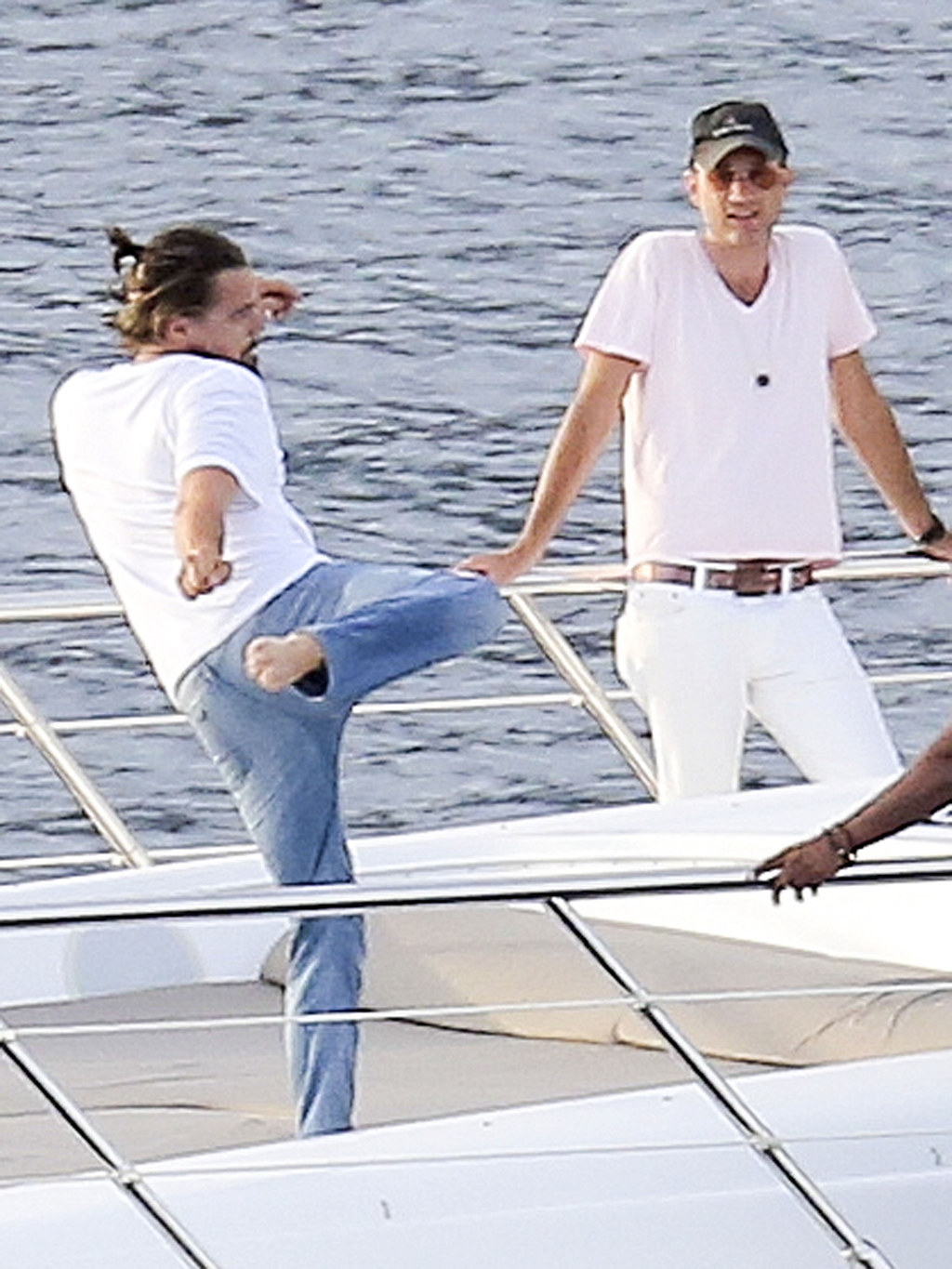 AND THERE IT IS.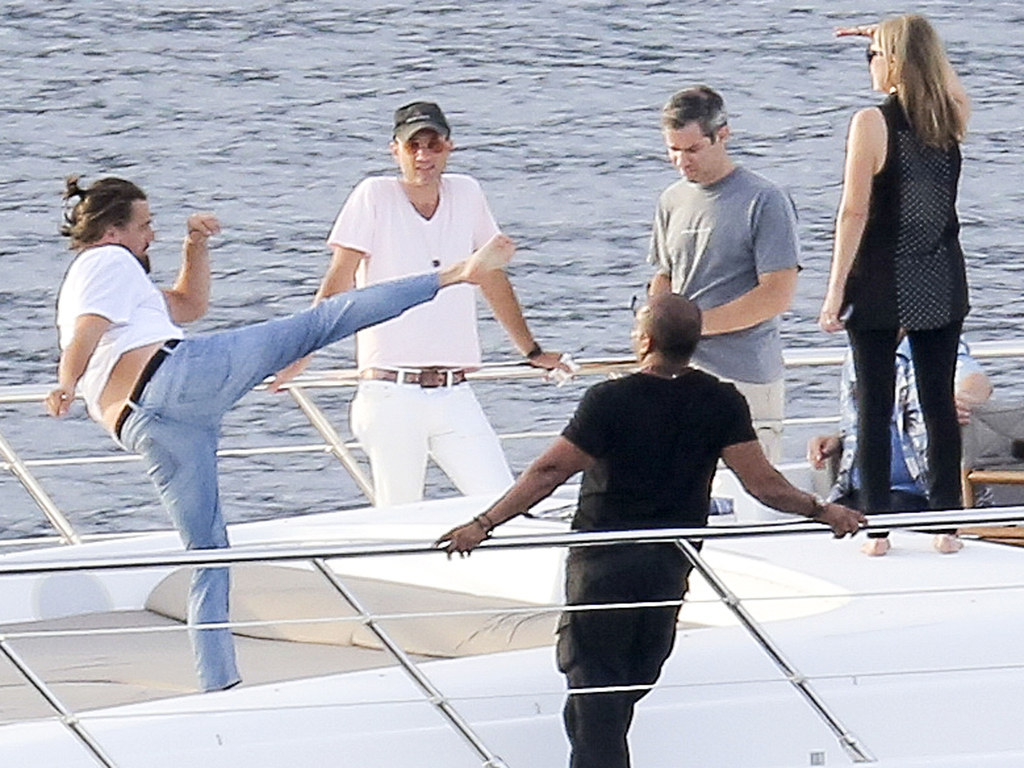 KARATE LEO.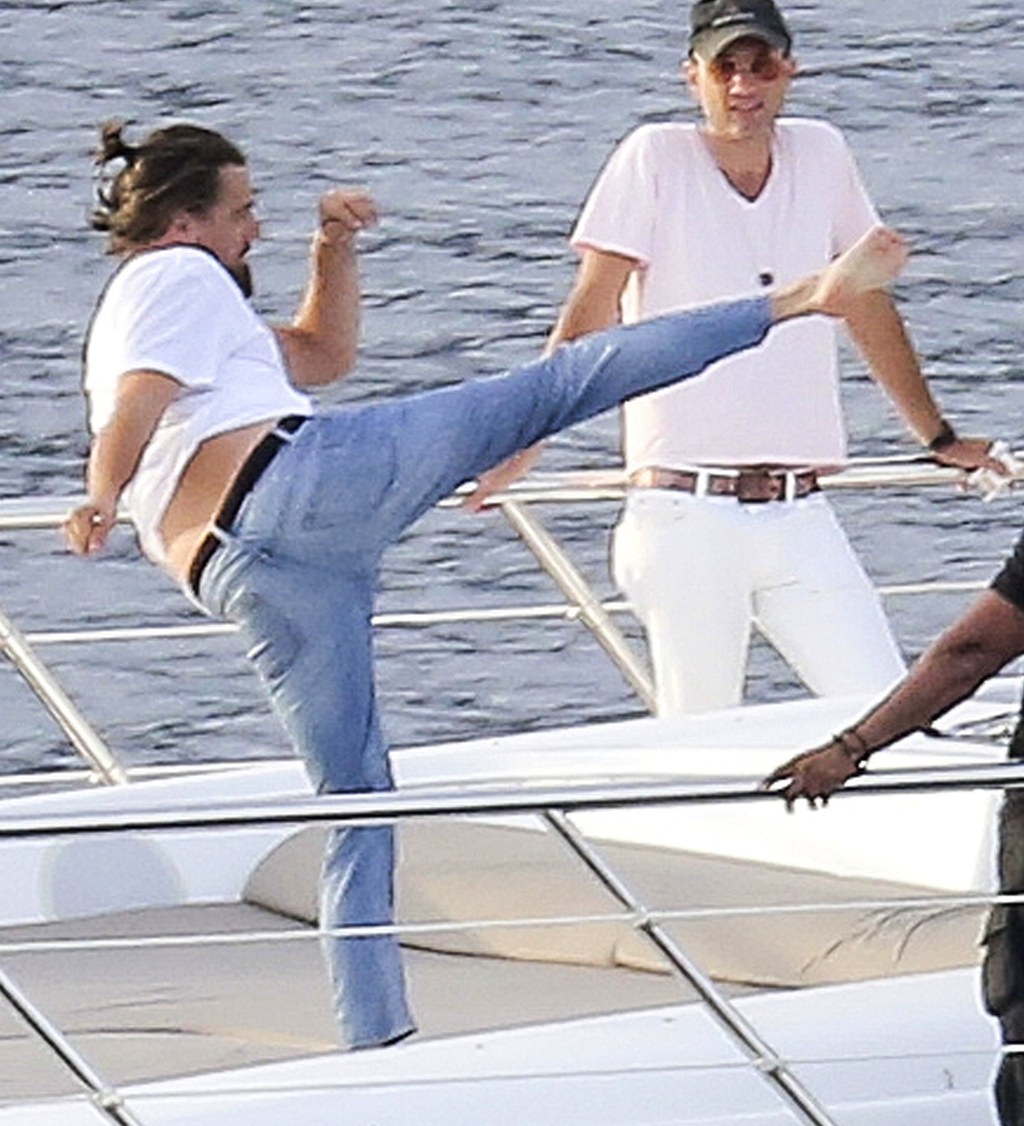 LEO THE NINJA.
Leo the all powerful.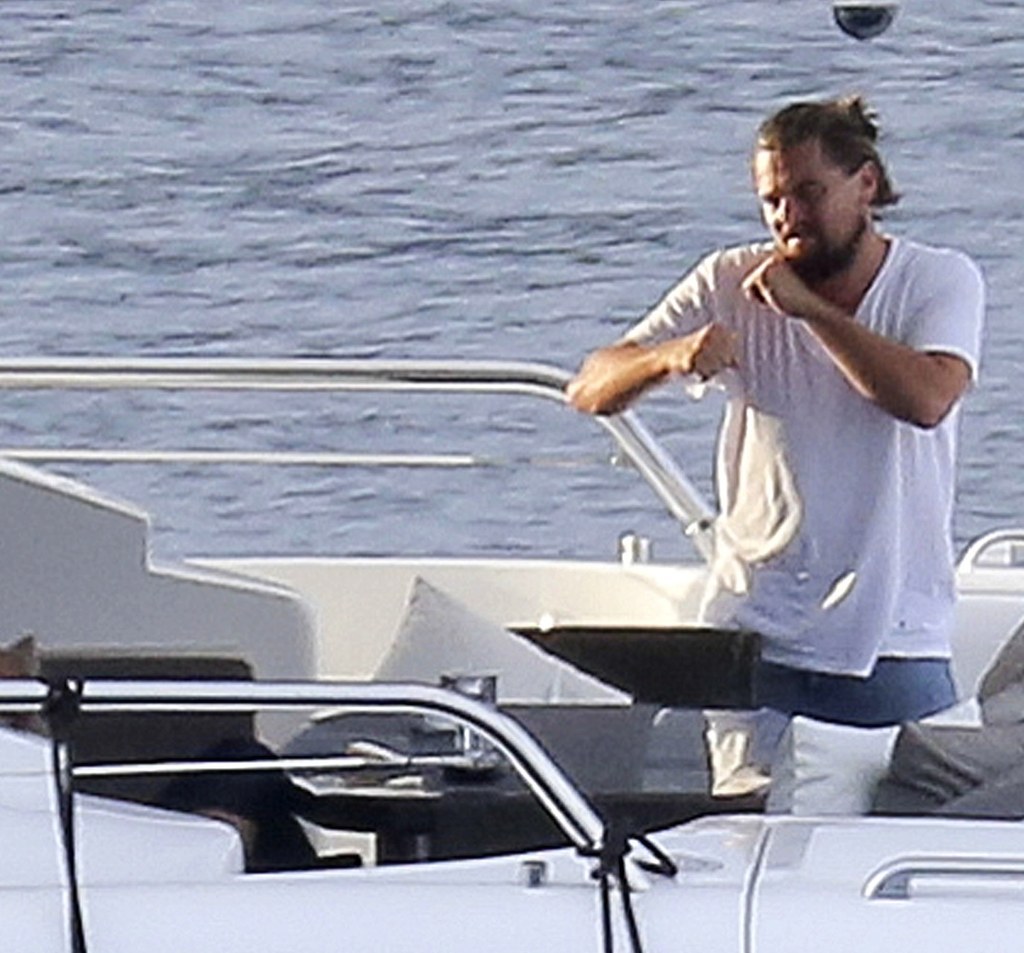 Leo the mighty.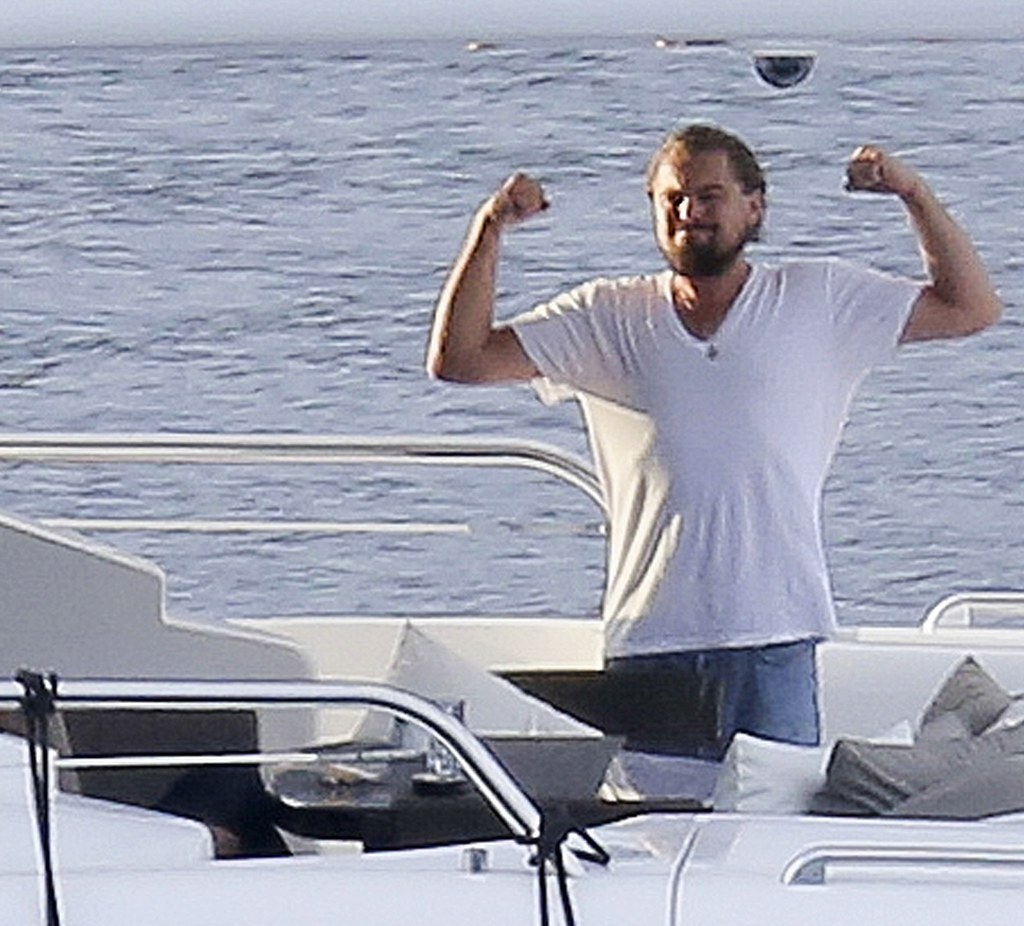 Leo the tired guy who just did too much karate and needs to rest now.