Kim and Khloe Kardasian are visiting Armenia this week, and brought along their cousins who are also Kardashians...
...AND ALSO HAVE NAMES THAT START WITH "K."

There's another Kourtni (but spelled differently), a Kara, and a Krista (who isn't in Armenia and therefore not pictured.)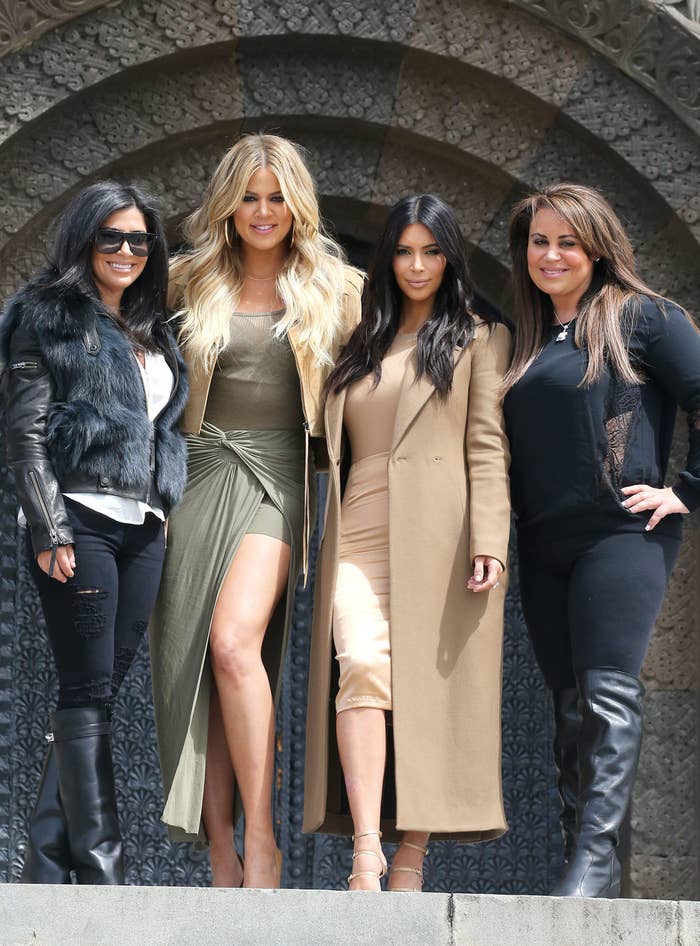 Here's a handy guide: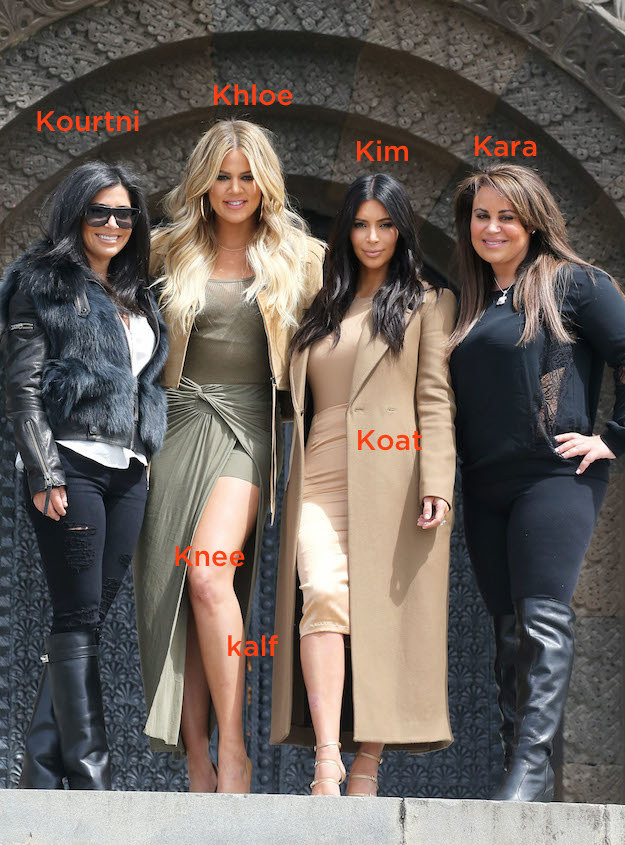 Here Kourtni and Kara walk behind Kim and Khloe.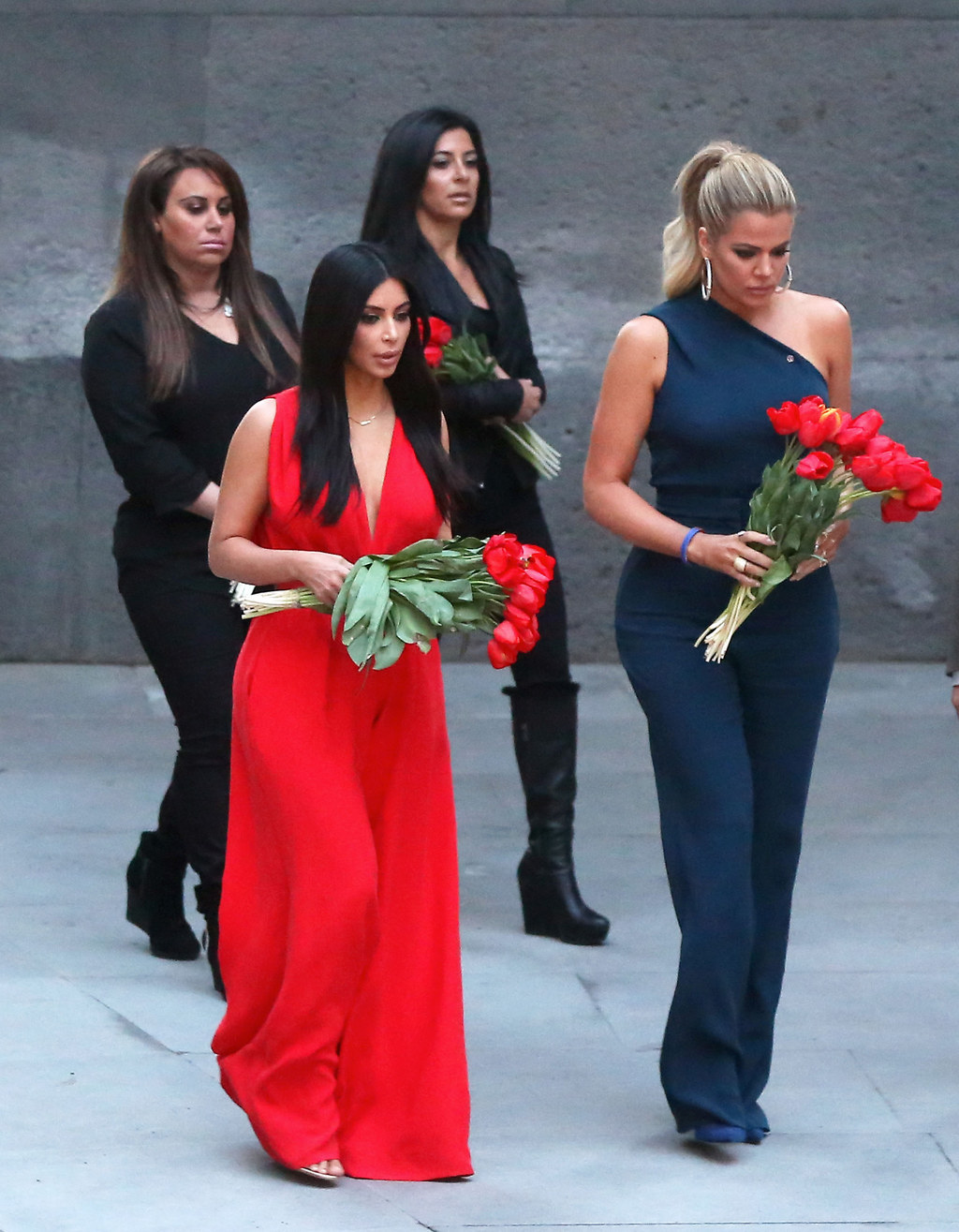 "K" names officially taken by the Kardashian Klan: Kris, Kourtney, Kim, Khloe, Kendall, Kylie, Kara, Kourtni, Krista (+ Kanye for good luck).