JoJo Siwa's Car Is Covered Entirely With Pictures Of Her Own Face Just FYI
Did Pimp My Ride do this????
This is JoJo Siwa coming out of her car.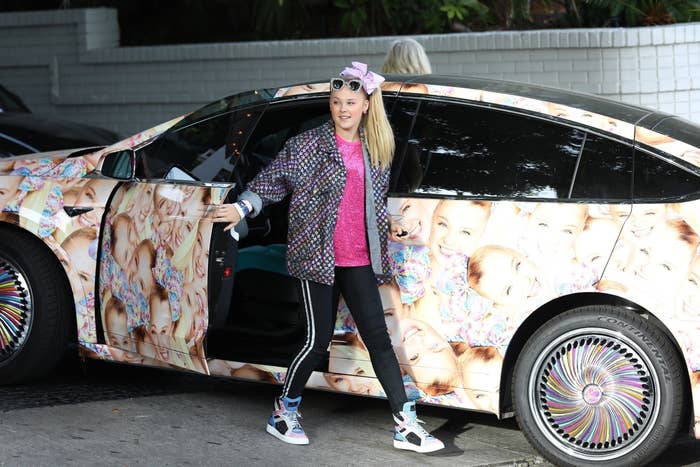 And do you see what's on her car?
Yes that's right. It's 5,000 pictures of her face.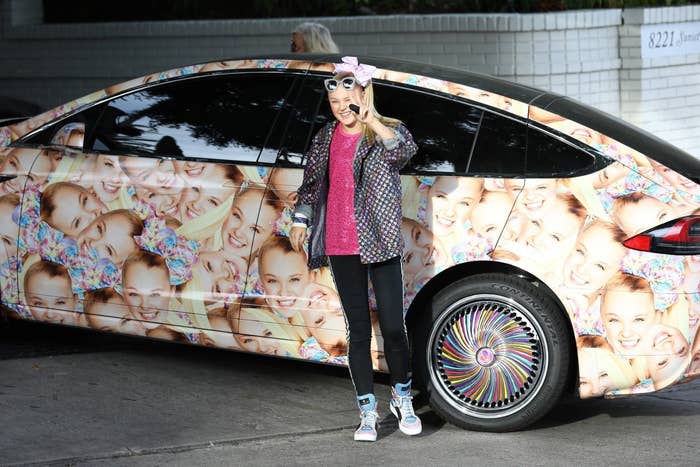 Her car is entirely covered in her own face.
Just thought you should know.
Bye!