I Literally Can't Stop Watching Fifth Harmony Diss Camila Cabello At The VMAs
Ded.
Remember when Fifth Harmony was five people?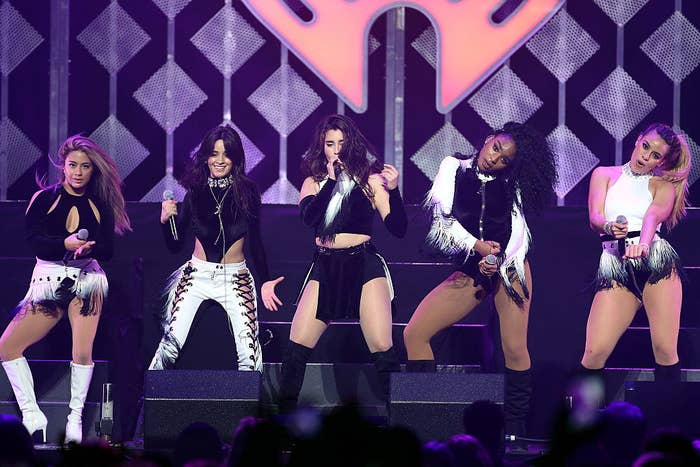 And then Fifth Harmony became four people because that's how math works.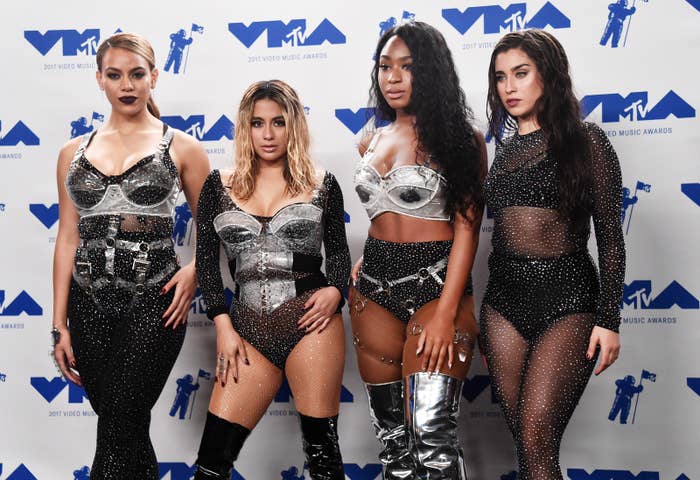 Well, the new four-person Fifth Harmony performed at the VMAs last night and if you didn't notice, they did a little something-something to show that Camila is no longer part of the group.
You see, when they started performing there were five people on the stage...
...but then one second later the fifth person fell off the stage due to an invisible sonic boom.
Deductive reasoning tells me and like all of us who have eyes, that the falling girl was Camila. Officially being removed from the group.
One might say, "omg, SAVAGE!! SHADY! HOLY GUACAMOLE!" And sure, maybe it was a little shady, but, who the hell cares! It's symbolic and now life goes on and they continue as a foursome.
With, by the way, a really fucking great performance.
Normani even did this split so like, things are obviously looking good.
So yeah, in conclusion, Fifth Harmony did that. And this stunt woman deserves an award for her very good performance.