I'm Obsessed With Jonah Hill And His Girlfriend Looking Hot As Hell In Their Matching Suits
Extremely good look.
I normally don't like to praise straight couples, because the gays do things better...HOWEVER, this is making me feel something.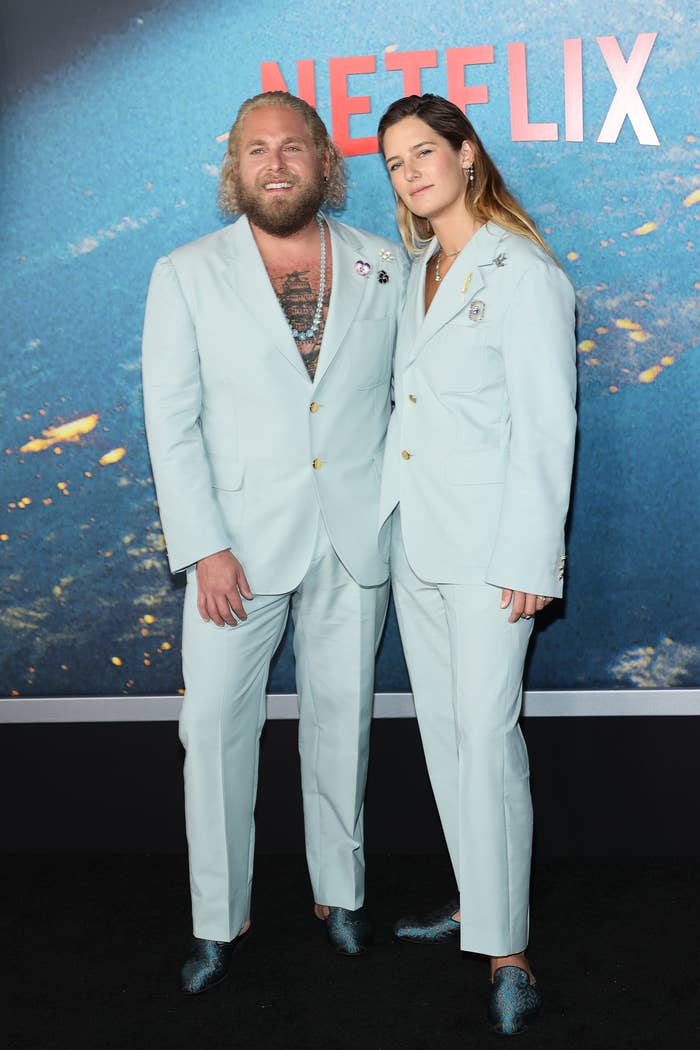 It's Jonah Hill and his girlfriend, surfer Sarah Brady.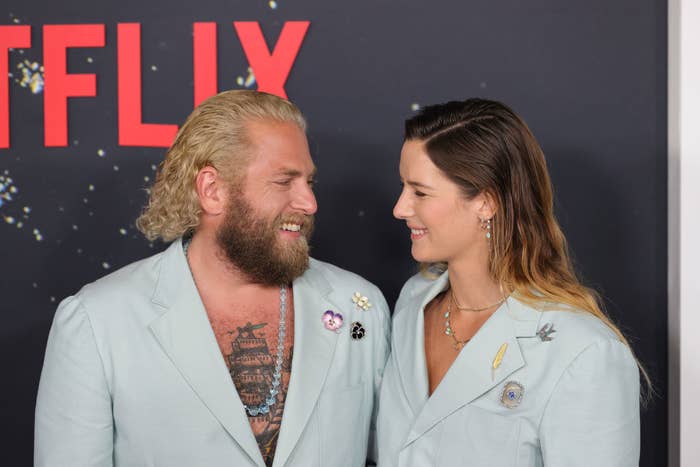 The two of them went to the premiere for Don't Look Up and were matching from head to toe in these baby blue suits, and I fuckin' love it.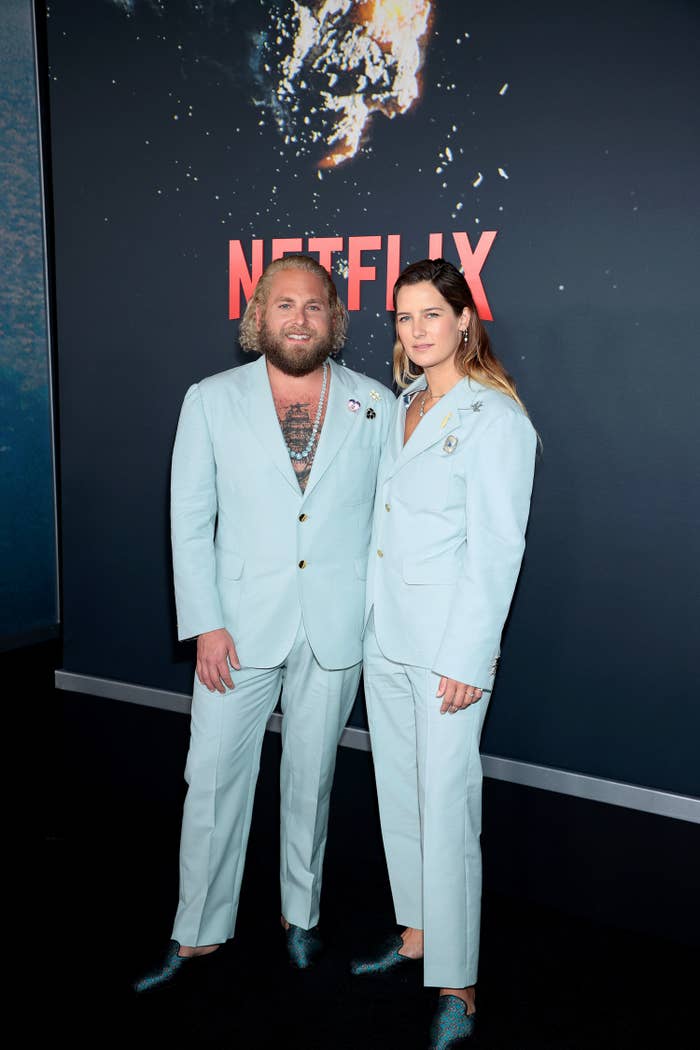 This look is aspirational.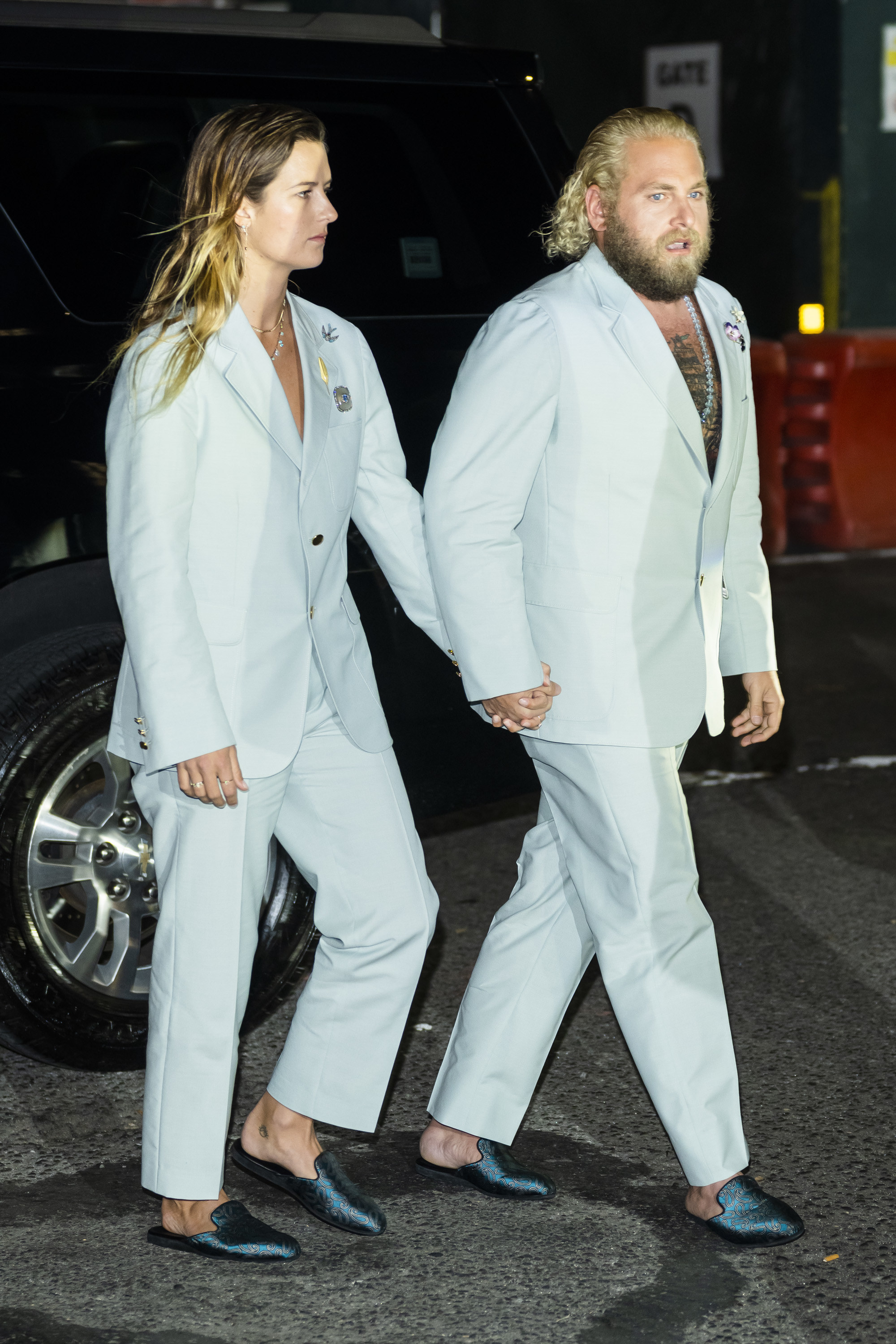 They even wore the same shimmery blue slippers.

It's perfect.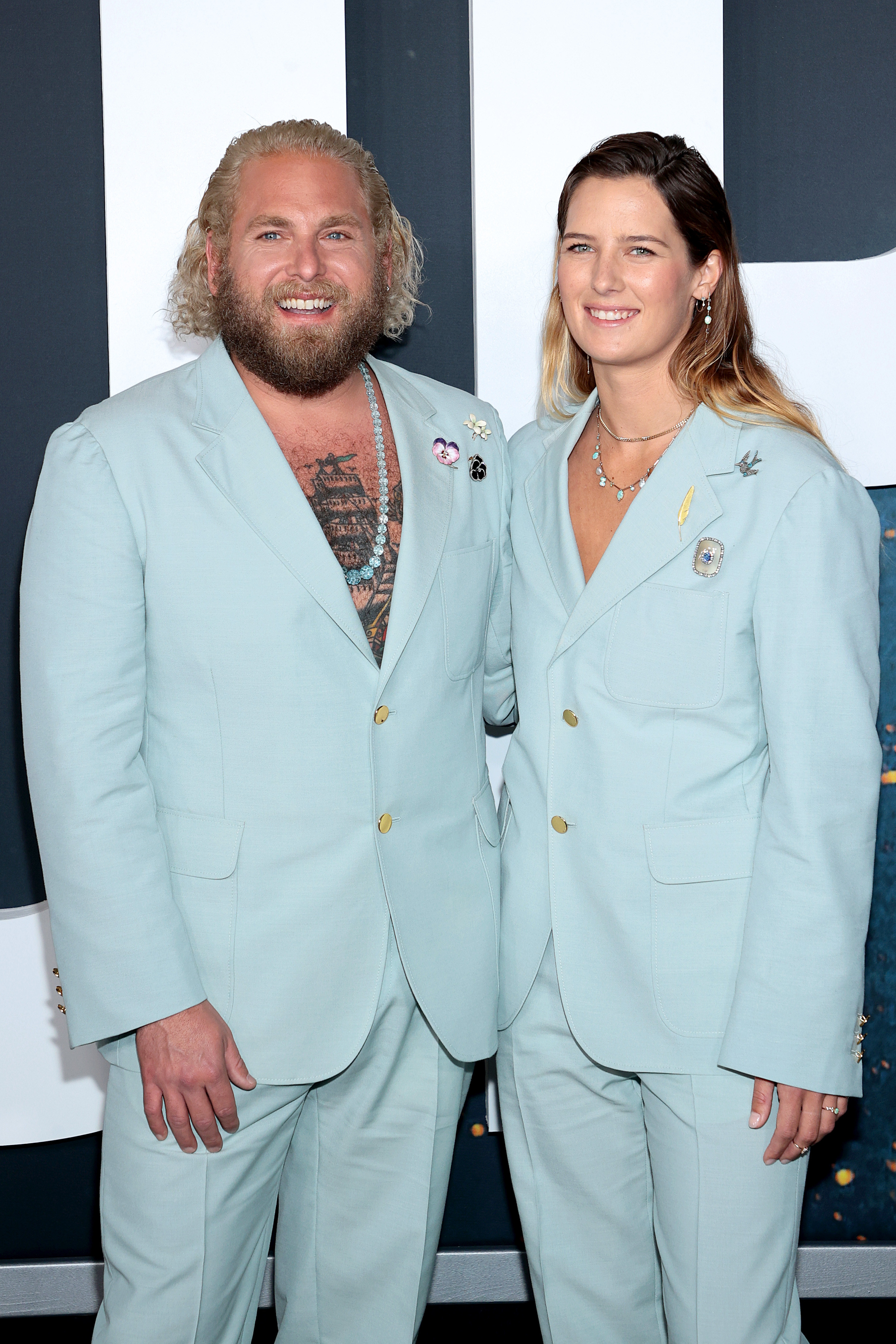 That's all, really. Just needed to share how good they look. And let this be a lesson on how women should wear suits more often.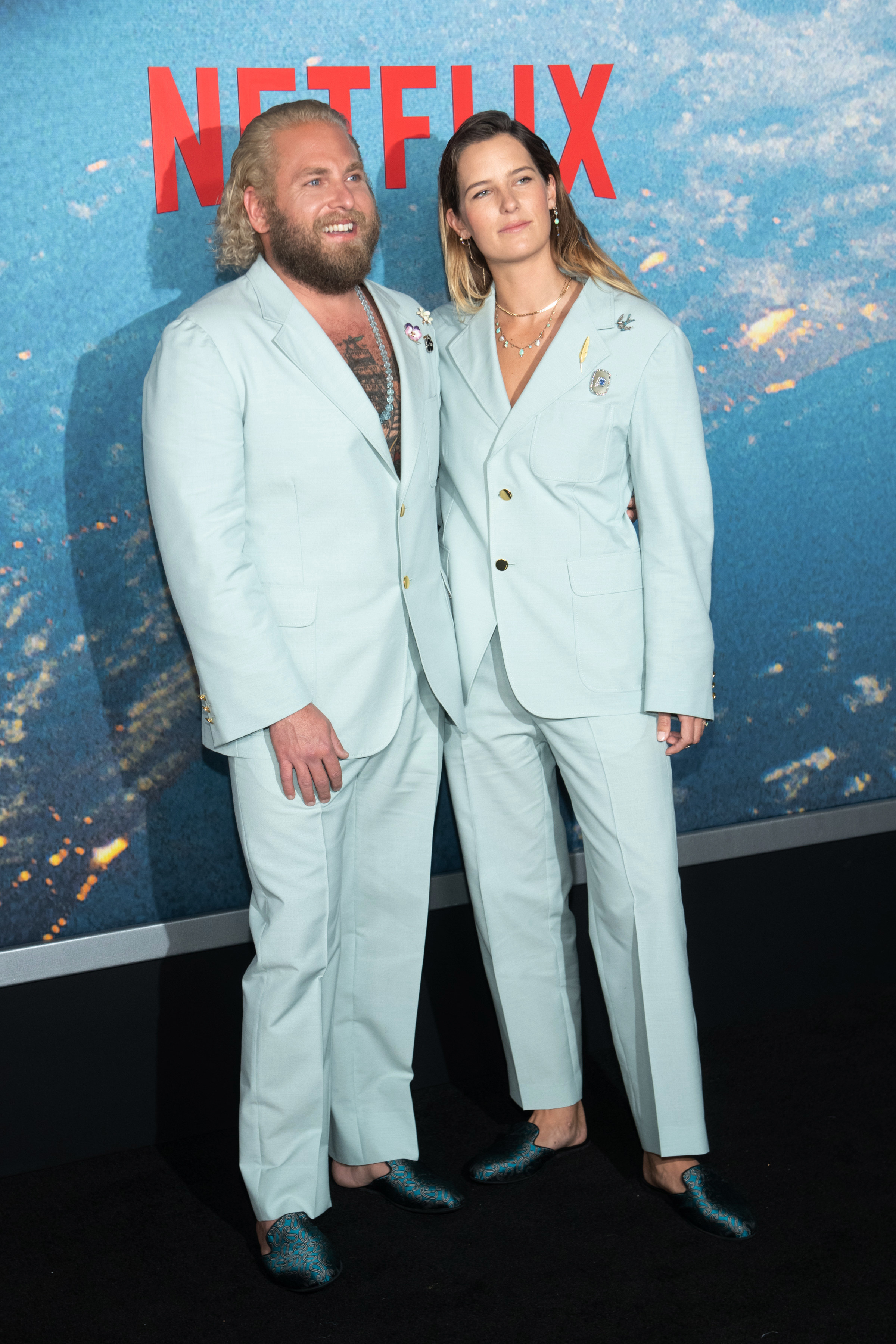 Ciao, you lovebirds. <3