Last night Kylie Jenner tweeted that she wants some help to bring back Aunt Jemima coffee cake.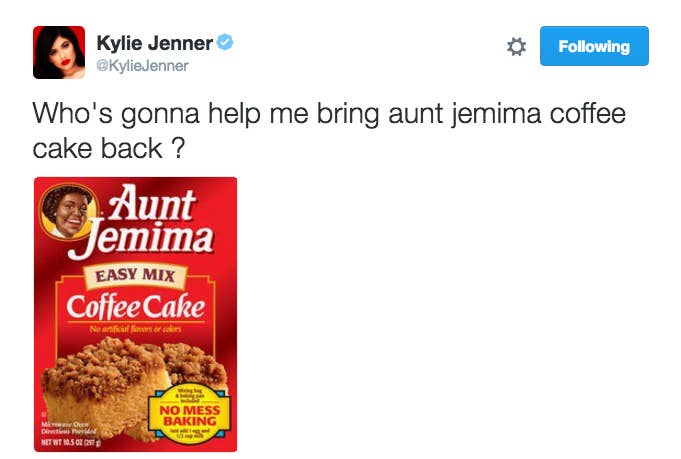 And I just want to say that I WILL HELP YOU, KYLIE!!! BECAUSE I AGREE WITH THIS, AND I PLEDGE MY SUPPORT TO THIS ENDEAVOR.
Please, Aunt Jemima, just look at the facts! After a quick scan at the Amazon page for the mix (where I obviously cannot purchase it anymore), one thing was clear...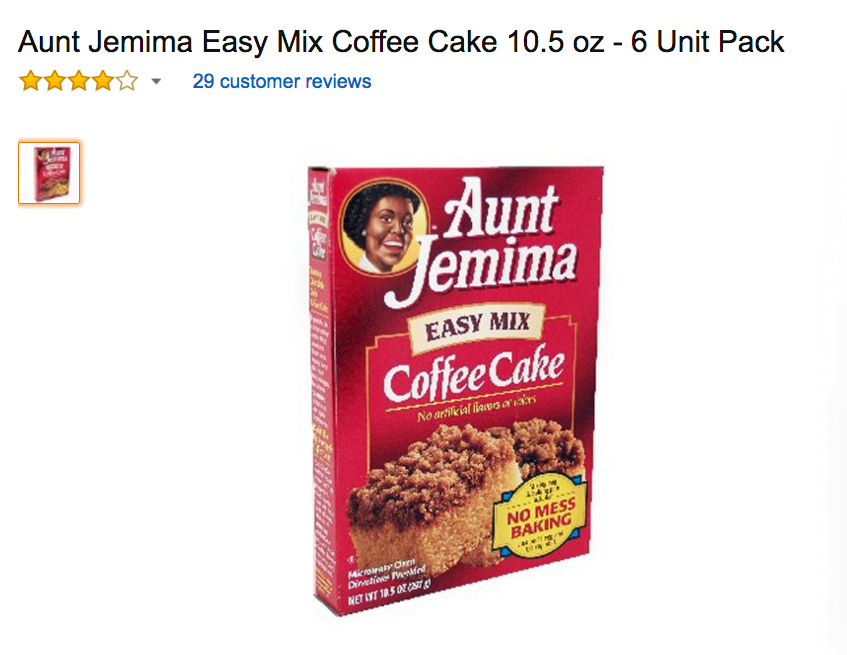 ...this stuff was so easy.
It was a CLASSIC.

It was yummy!!

IT WAS EXACTLY WHAT THEY WANTED.

So then why was it so hard to find?

And then ultimately taken from us?

Why, Aunt Jemima? WHY?!?!! Please, hear my and Kylie Jenner's plea and bring it back. Bring it back!!!