Listen. I'm not gonna give you a whole spiel about how Cate Blanchett is an angel sent from heaven and how Sarah Paulson is also flawless and how the two of them together literally pump the blood through my gay veins. NO. I'M NOT GOING TO DO THAT. Instead I am going to casually implore you to just watch this interview the two of them did for the Today Show.
SO PLEASE, JUST SIT BACK AND ENJOY THEIR PERFECTION!!!
And in case you want the TL;DW version. Here are some gifs that sum up why I'm so in love rn:
Touching and fighting: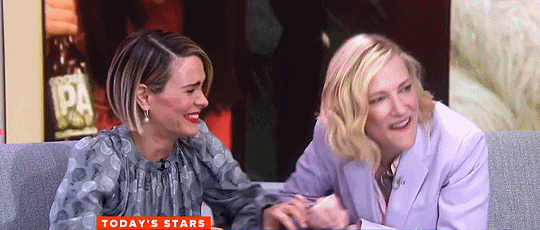 Talking about Carol: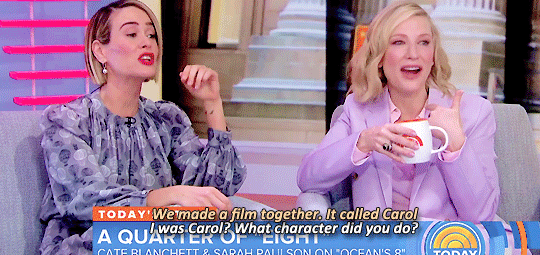 Dissing: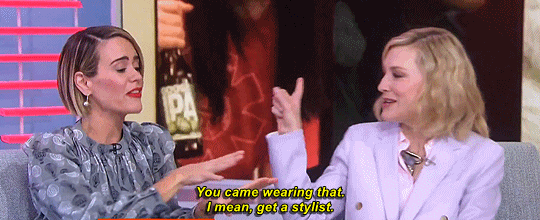 Dissing back: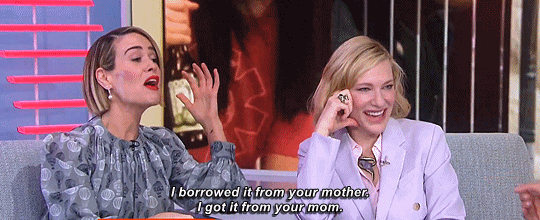 Lap sitting: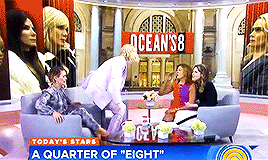 Hand stuff: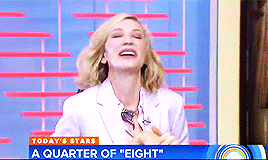 Other hand stuff: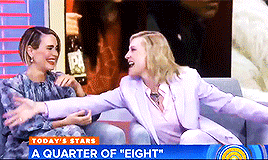 And some laugh crying: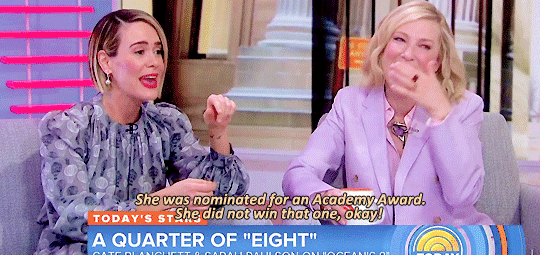 OK I CAN DIE HAPPY NOW!!!!!!! BYEEEE!!!