Remember when Chris Evans and Jenny Slate were together?
But then they broke up cause the love gods are actually demons?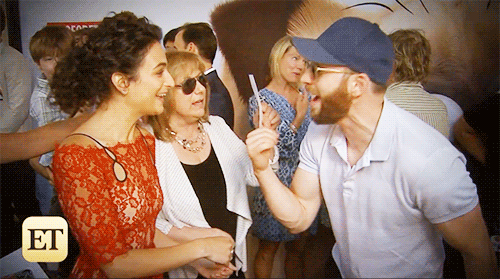 Well, after some ~rumors~ that they might be back together, it seems like maybe they really are, based solely on the unidentified background laughing in the video below that Chris Evans posted.
In it, Chris's rly rly rly rly cute dog is singing. But that's not all... there's also the laughter of a woman that can be heard not too far away, like..maybe a foot from the camera. And yes my friends, that laughter sounds like Jenny Slate's distinct chuckle.
I'm no laugh specialist, but that sounds to me like Jenny Slate!
The two laughs aren't identical. CleArLY the latter is more of a nervous laughter and the first is more of a genuine amused laugh. But still, the tone and sound of the laughs are too similar to be ignored. So I'm not ignoring it.
ALSOOOOO, they've been twirting lately (twitter flirting). So just gonna go ahead and guess that my former fav couple are together again.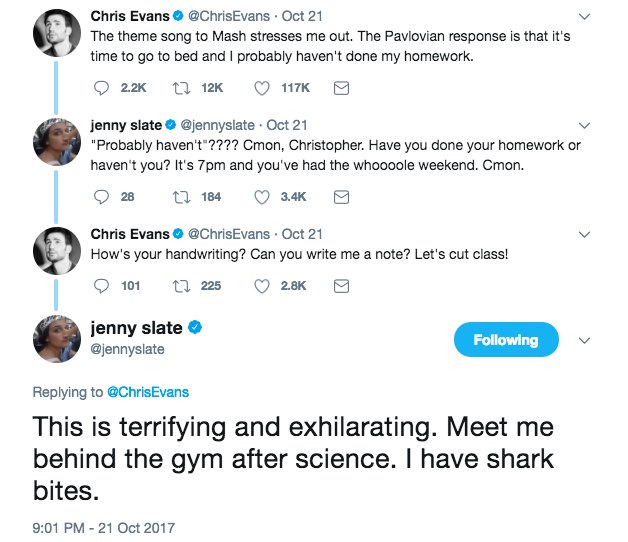 At least I hope.
Looks like there are no comments yet.
Be the first to comment!