And did you also know that she only captions her things IN ALL CAPITAL LETTERS?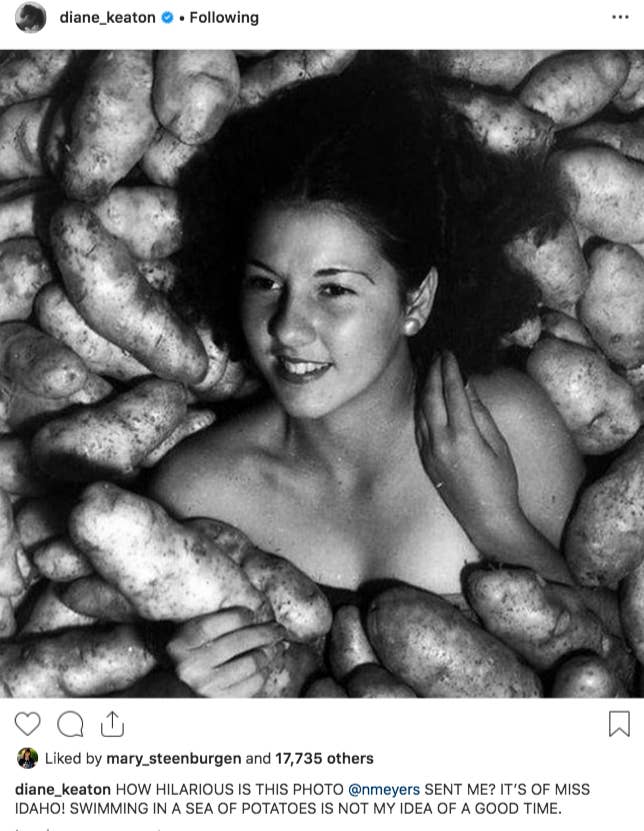 IT MAKES EVERYTHING SEEM REALLY URGENT AND IMPORTANT. IT'S THE CAPS AFFECT.
FOR EXAMPLE, THIS MEME-Y LIST OF COFFEES, IS PRESSING.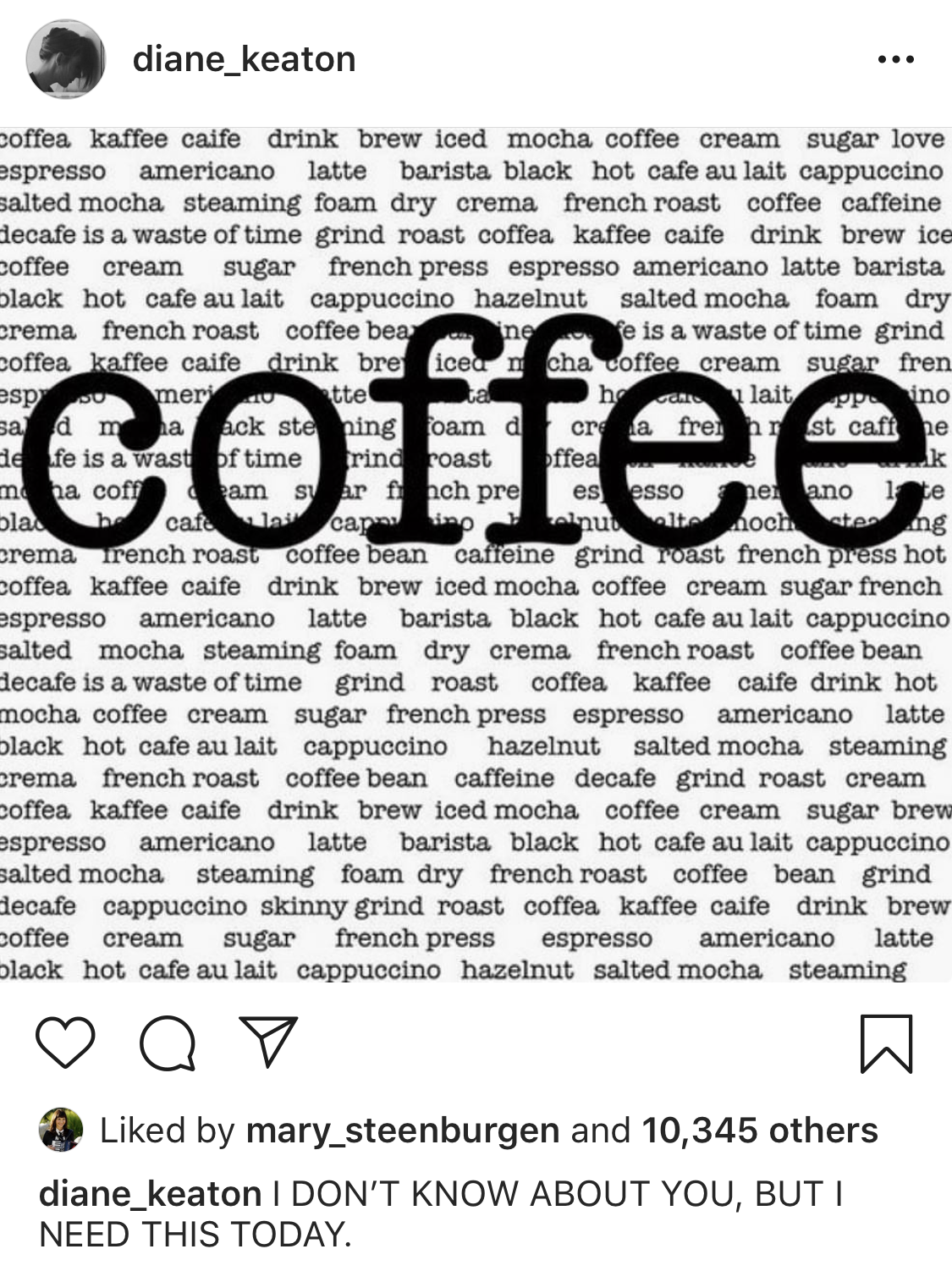 THIS TBT? CRITICAL.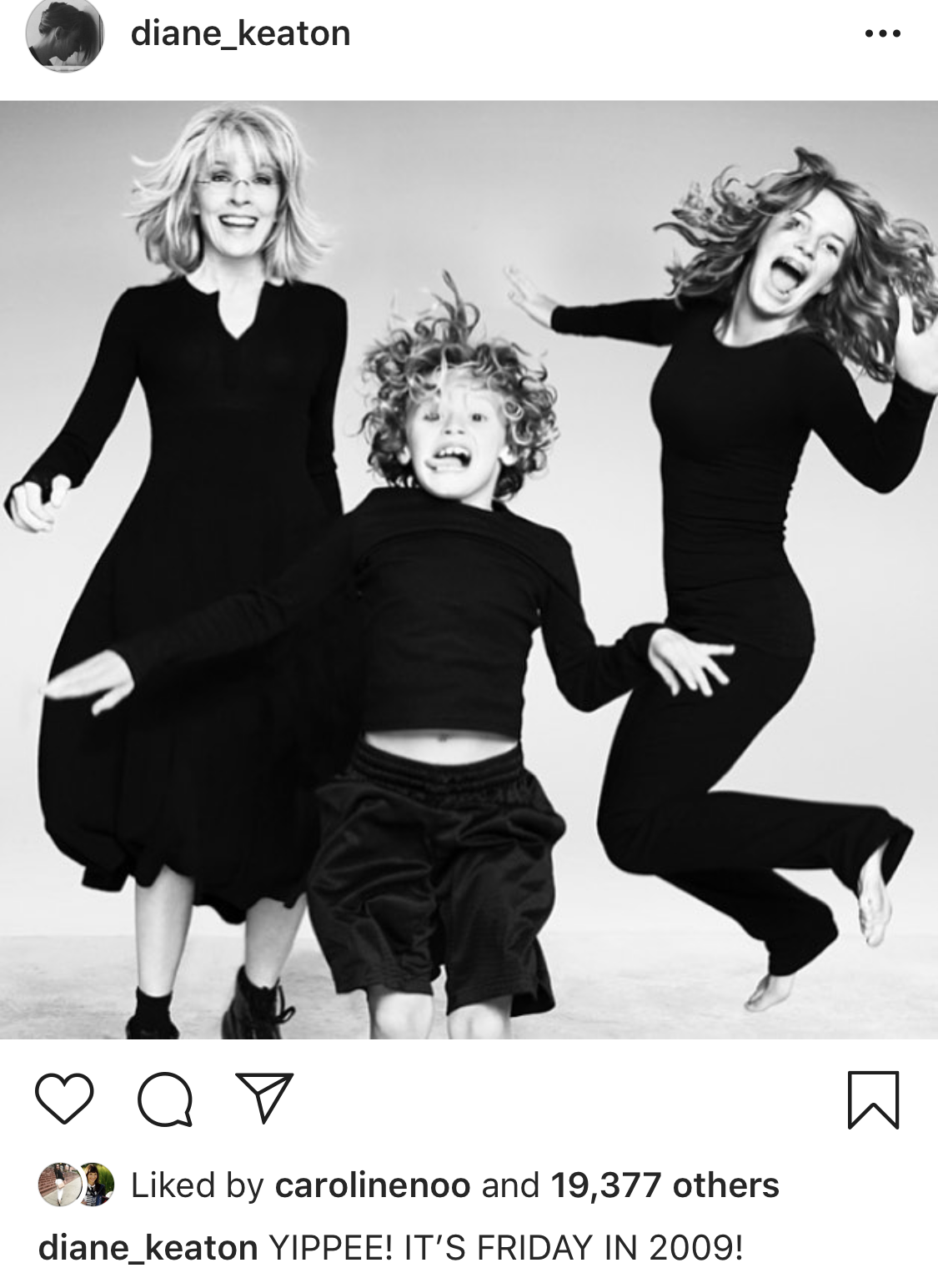 SOMEONE PLEASE TELL HER HOW TO GET HER HAIR LIKE THIS STAT.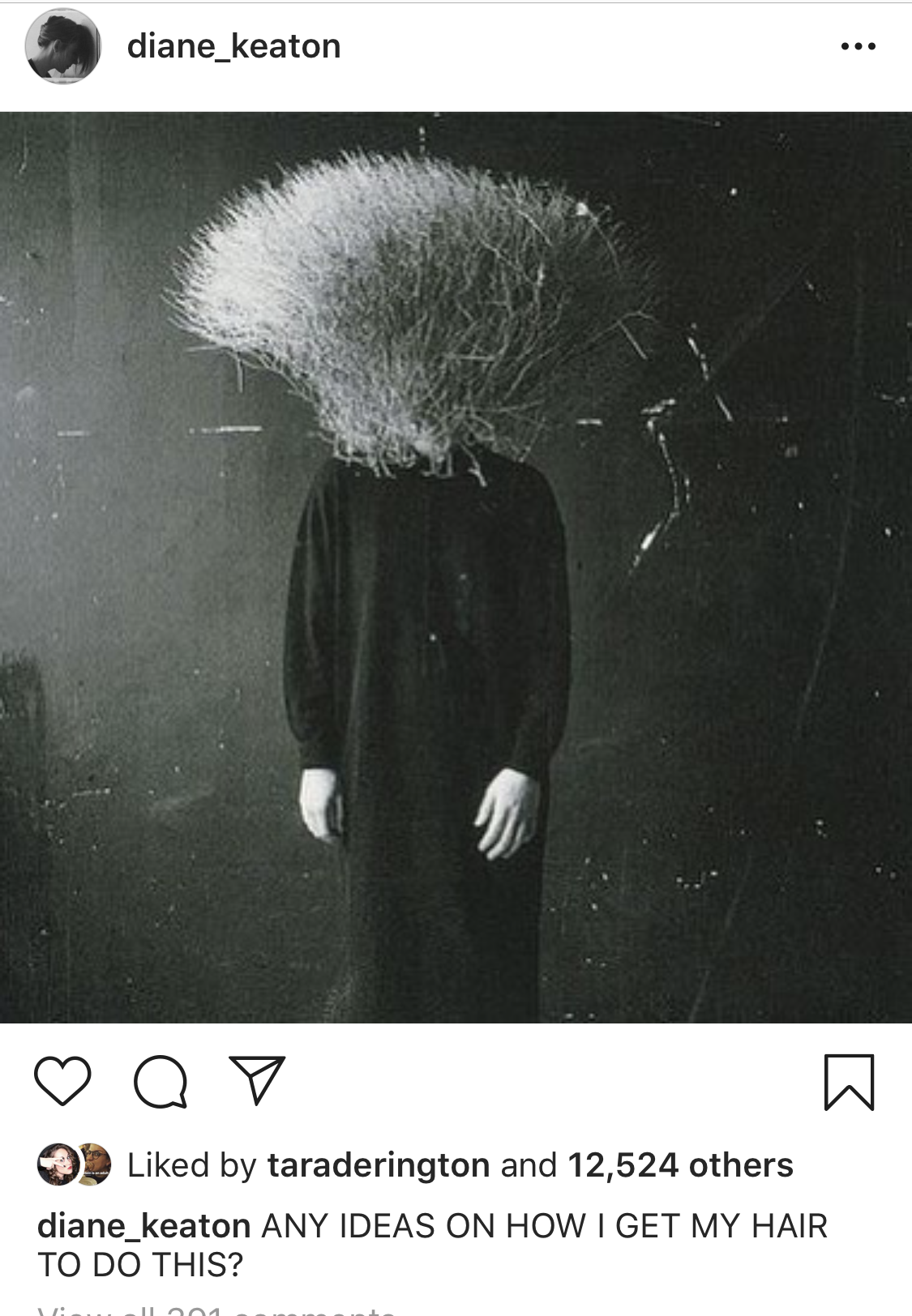 ALERT. THIS IS HER OLD PASSPORT PHOTO.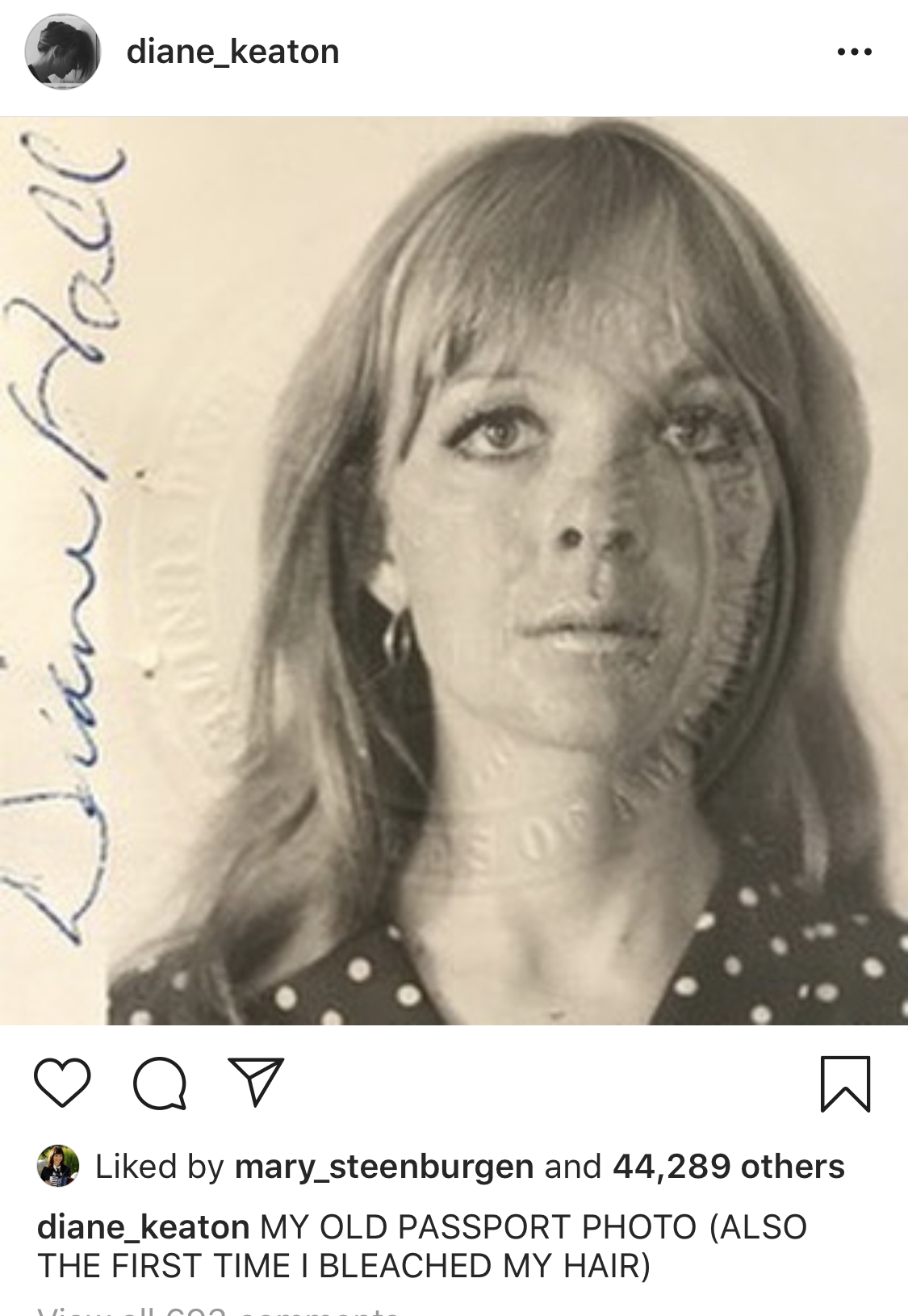 WEEEOOOH WEEOOOH WEEOOOOH (those are sirens).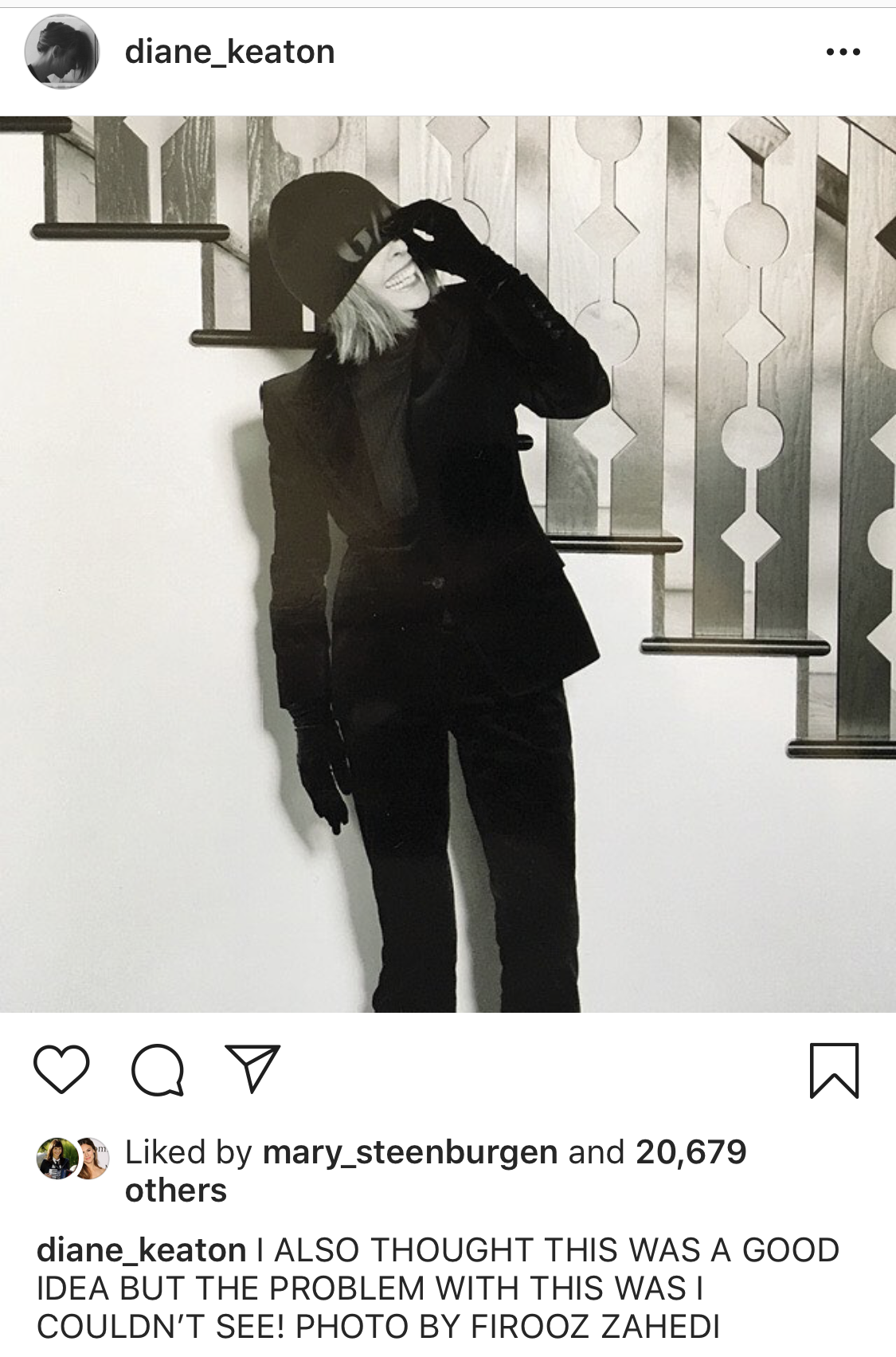 SHE IS NOT BOSSY, SHE'S THE BOSS. CAPICHE?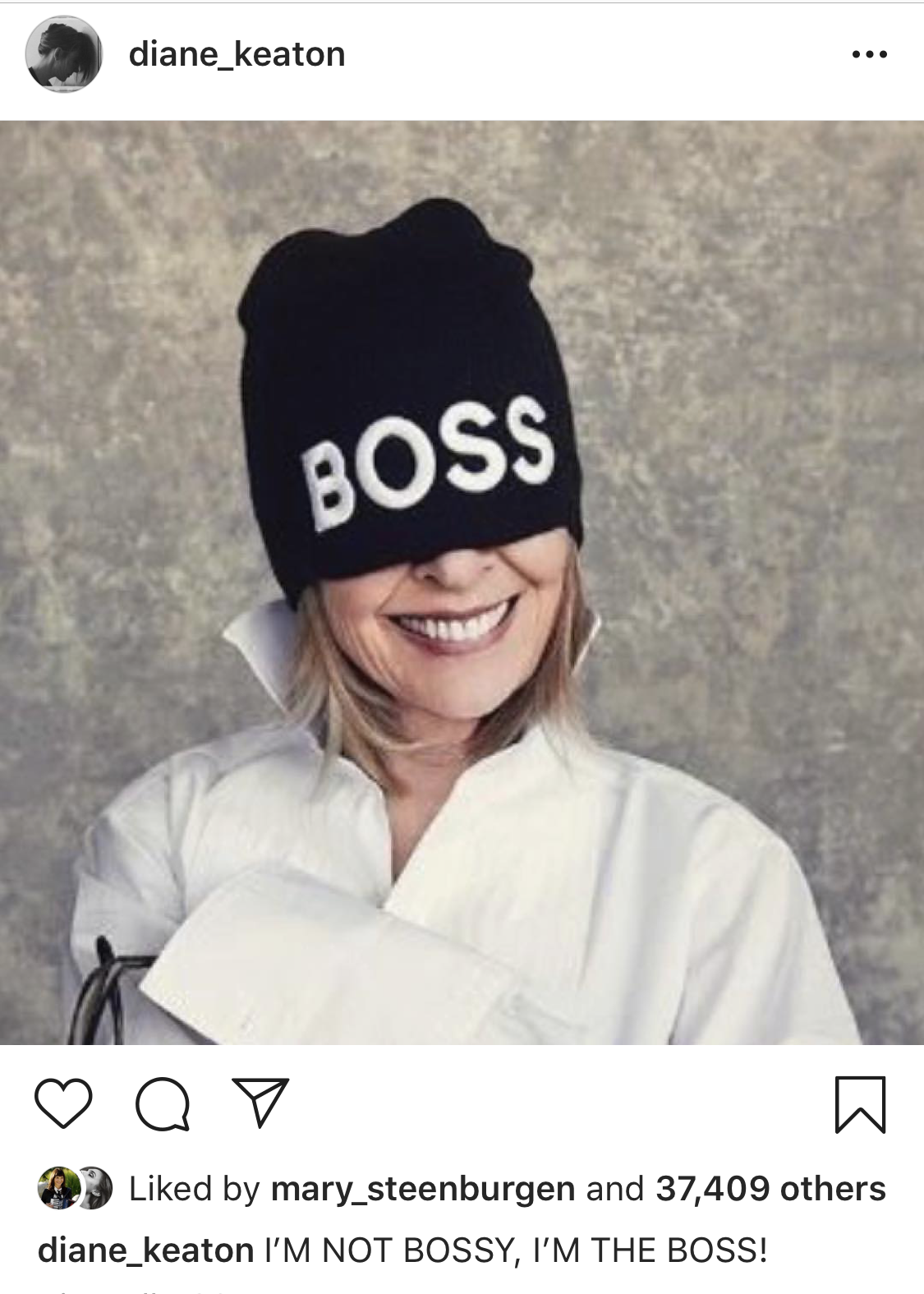 THIS IS A HAT.
EARTH TO EVERYONE, DIANE LOVES LEO.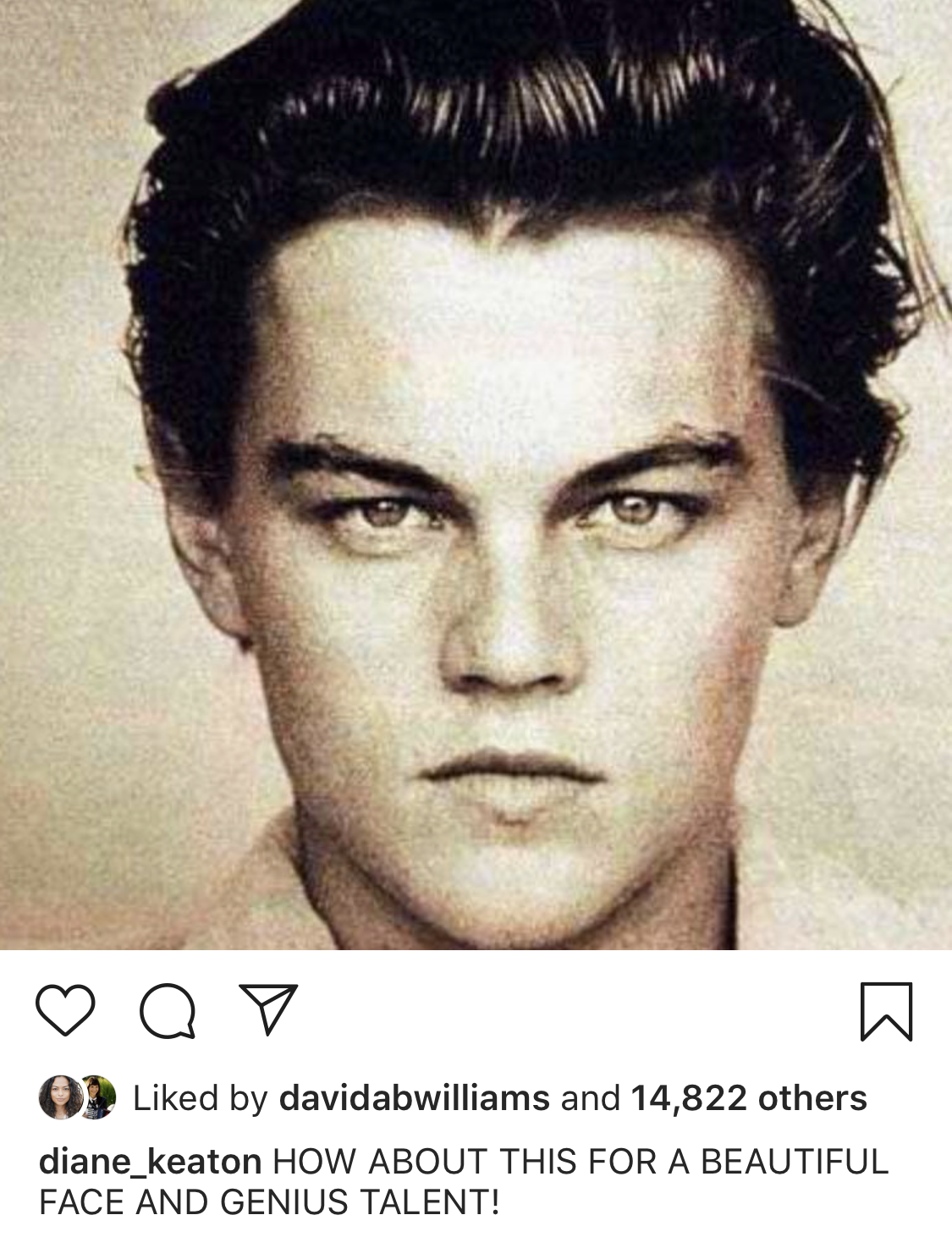 EXTRA, EXTRA, SHE HAS AN ANNOUNCEMENT.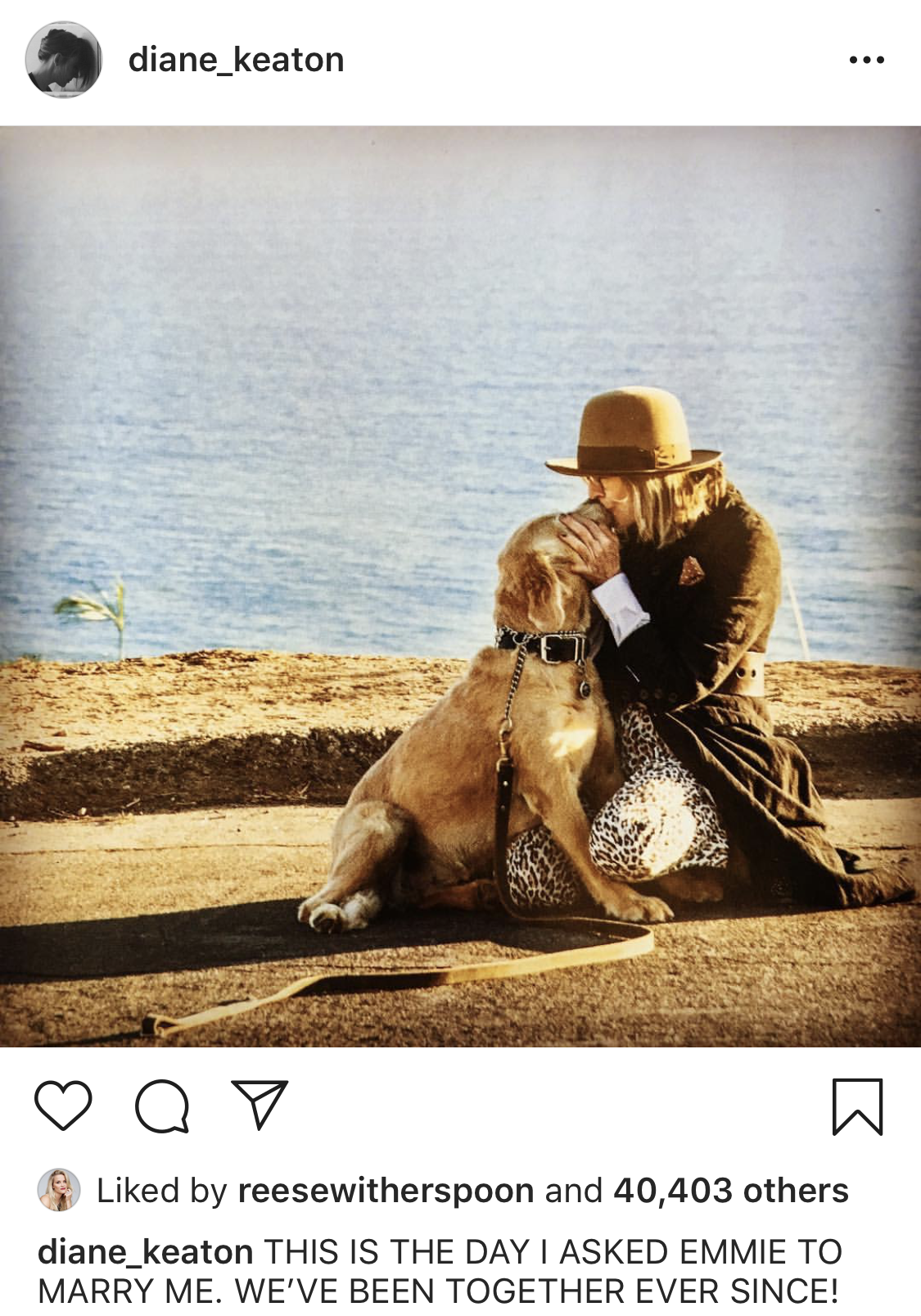 IT'S CHANNING TATUM'S BIRTHDAY.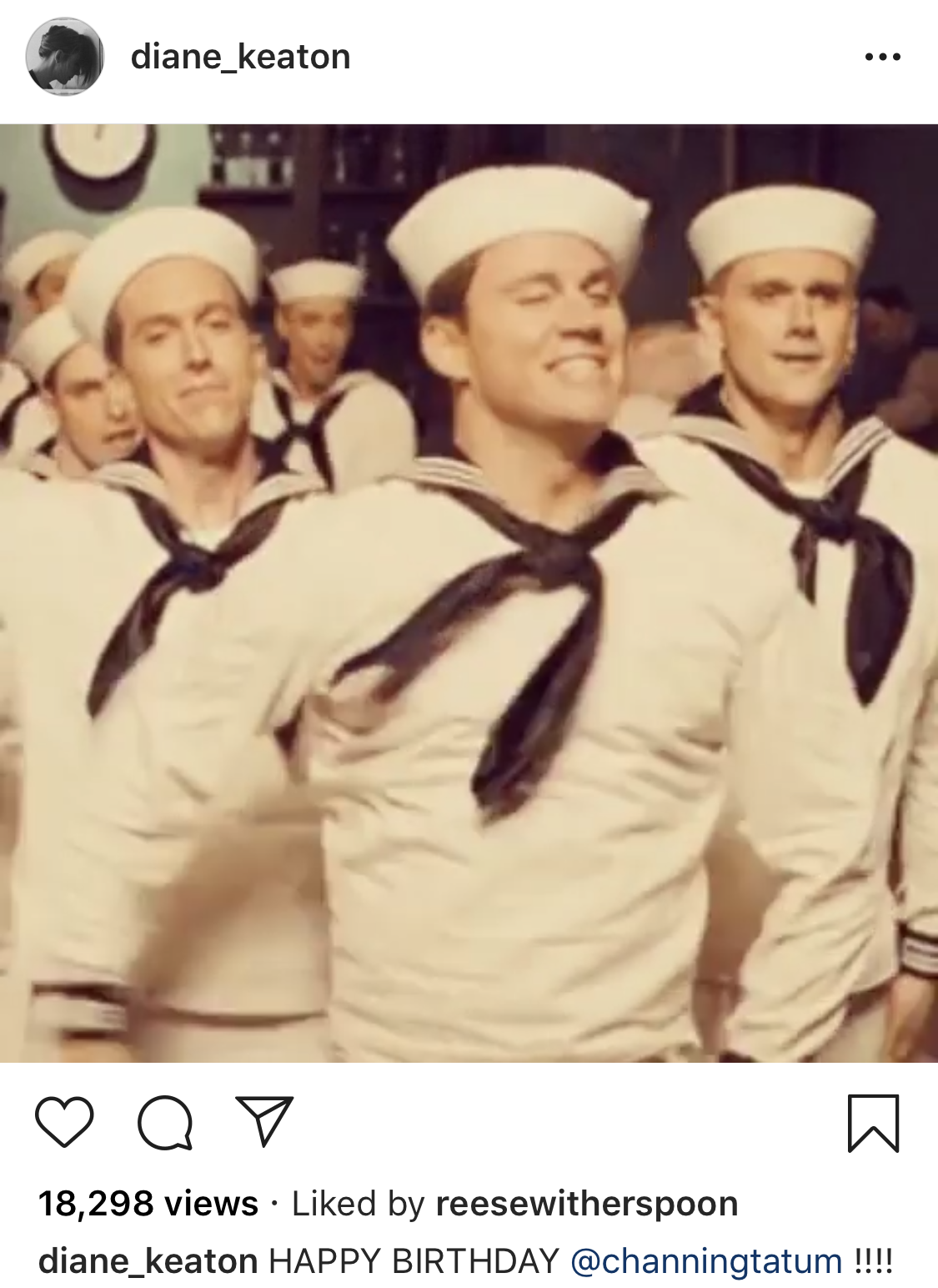 YOU GET THE GIST. IT'S ALL IMPORTANT. BUT NOT JUST CAUSE OF THE CAPS, ALSO CAUSE IT'S DIANE KEATON.