We Can't Let One More Second Go By Without Talking About This Picture Of Dolly Parton
Wow. Just wow.
Queen of country and patron saint of big boobs (it's just a fact!) Dolly Parton shared a photo yesterday on her Instagram. I was made aware of the existence of the photo today thanks to @LaurenBrownMD, and it took my breath away.
First of all, the lighting is perfect. It's heavenly. It's the kind of stuff I usually only see in my dreams or at least in that moment when I'm just about to fall asleep and shit gets weird.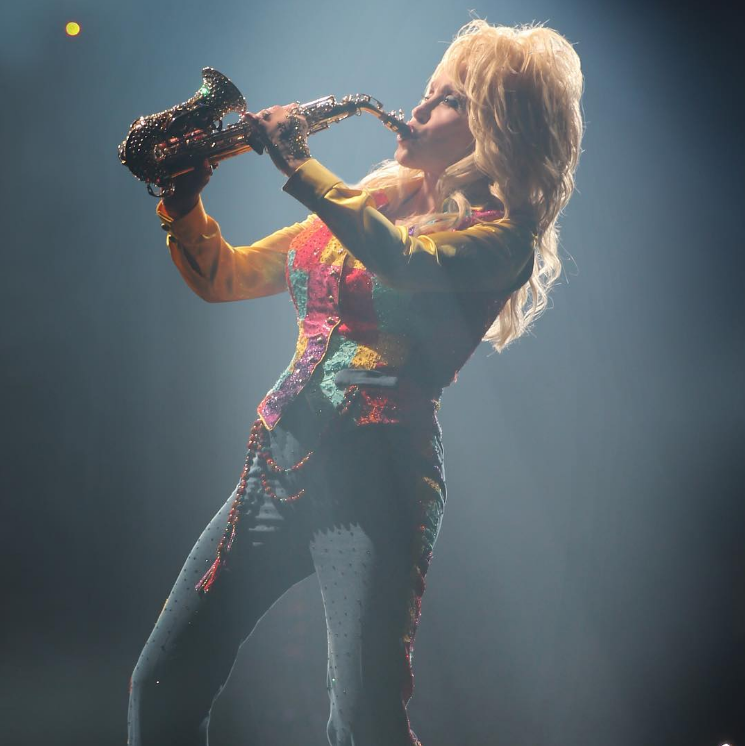 Secondly, and maybe most important: the tiny saxophone!!!!!!!! It's small and covered in rhinestones. It's functional and adorable.
It's like a Xanga status, but BETTER. Her current mood is feelin' saxy. Saxy. SAXY!!!
Thank you, Dolly, for being you and also thanks to @LaurenBrownMD for alerting us to this photo. I'm forever grateful.