It has been 17 long years since the perfect movie Something's Gotta Give came out. And in that movie we were given onscreen couple Erica (Diane Keaton) and Julian (Keanu Reeves).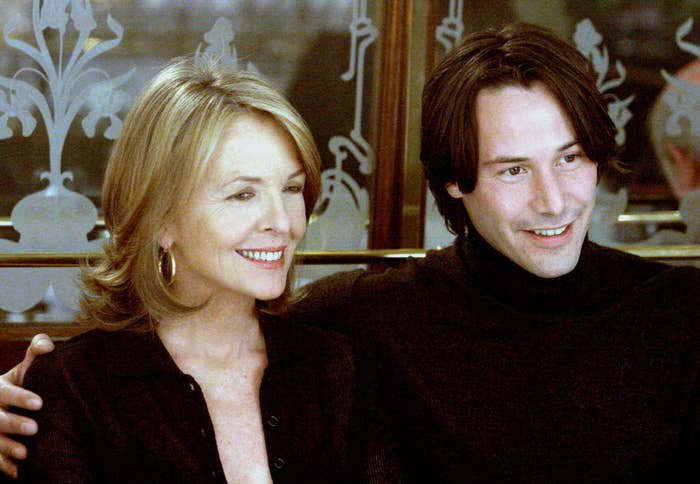 Sadly, they didn't make it in the movie. Erica wound up back with her ex (played by Jack Nicholson). Sorry for spoiling, but it's 17 years old; you've had time.
HOWEVER, the 2020 Oscars just #blessed us with a reunion.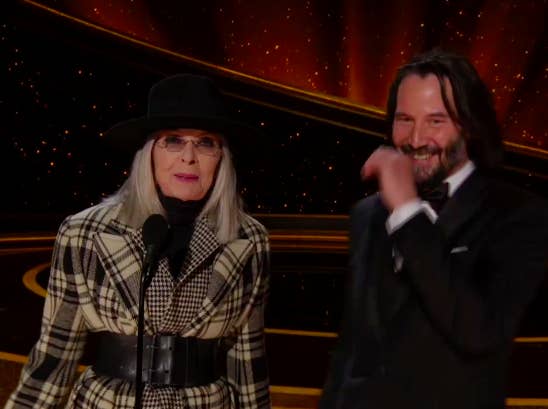 ERICA AND JULIAN BACK TOGETHER.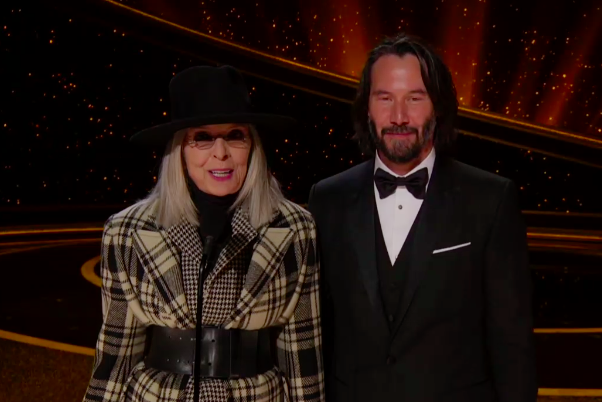 And Nancy Meyers has given us hope that in an alternate universe, or, like, maybe in this one, this couple lives on.