Hi. You know Danielle Fishel.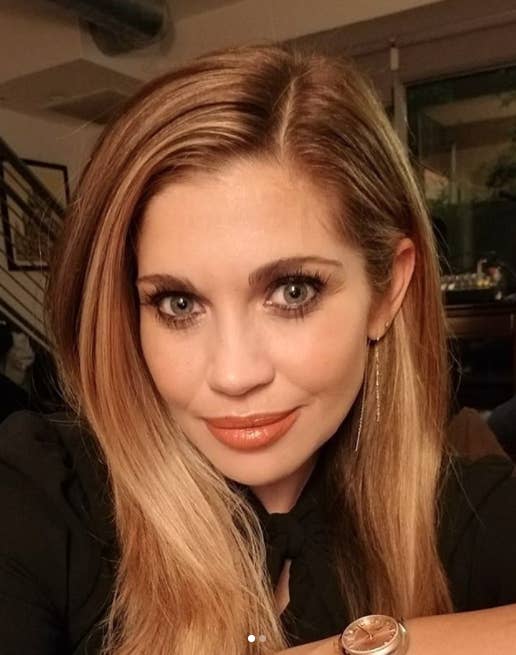 AKA the one and only Topanga Lawrence from Boy Meets World.
OK well, I feel the need to publicly announce that she has been visiting a pair of sunglasses in a store for over a month. Here is her story.
Sometime in late October/early November, Danielle/Topanga saw this pair of sunglasses in a store.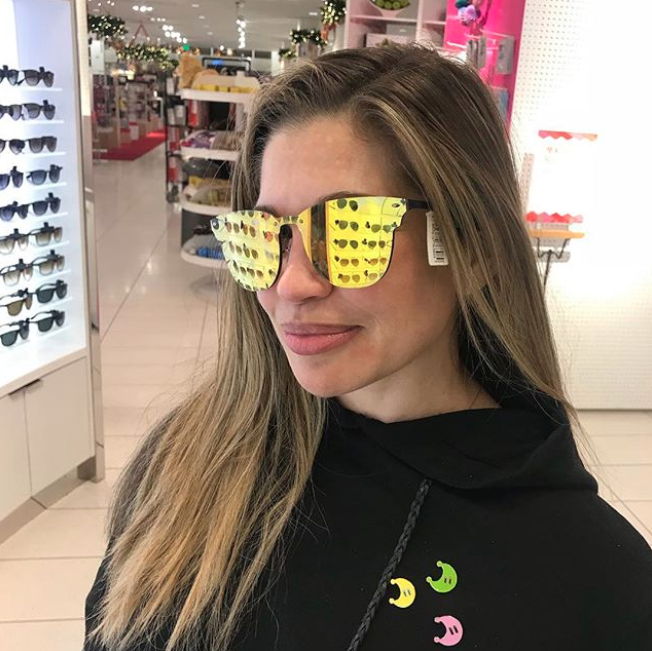 On Nov. 28 she uploaded the above pic with this caption: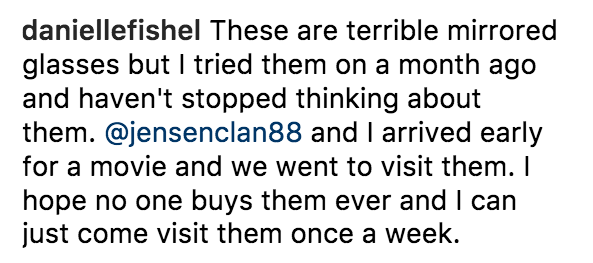 Even though she claims they are "terrible," toward the end of her caption she states that she hopes no one buys them and that she can visit them once a week. This was her first visit to the sunglasses since the original discovery of them.
If you thought she was kidding, you'd be wrong. So, so, sooooo wrong. She went back to visit them again, and this time her husband documented it.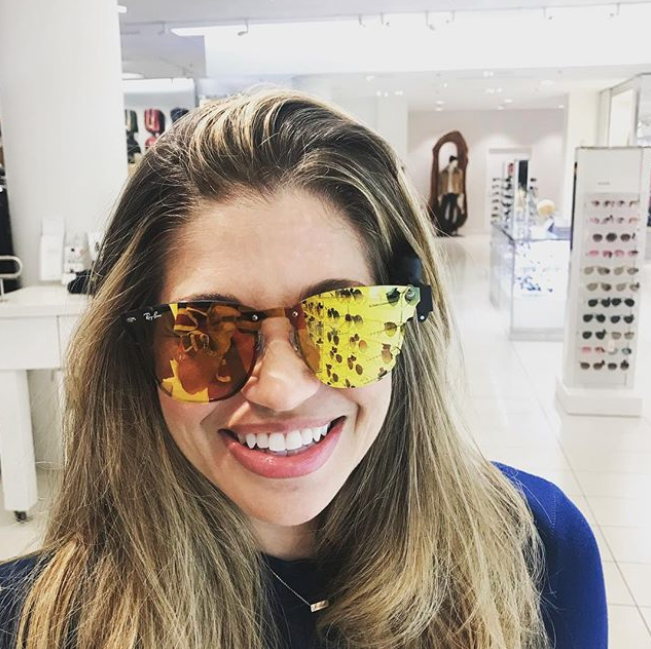 He wrote that they went to see them again. We were now all on this journey. This was her second visit, but her third time in the presence of the glasses.

And it doesn't stop there. A third visit/fourth try-on occurred.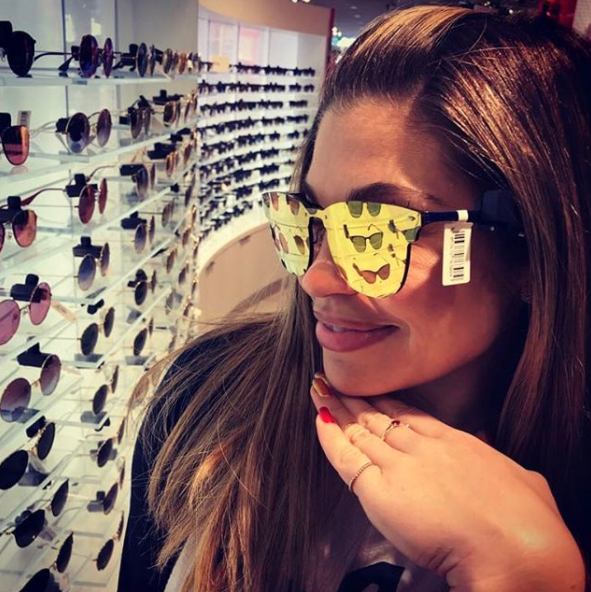 This was their life now.

And finally, yesterday a fourth visit/fifth try-on took place.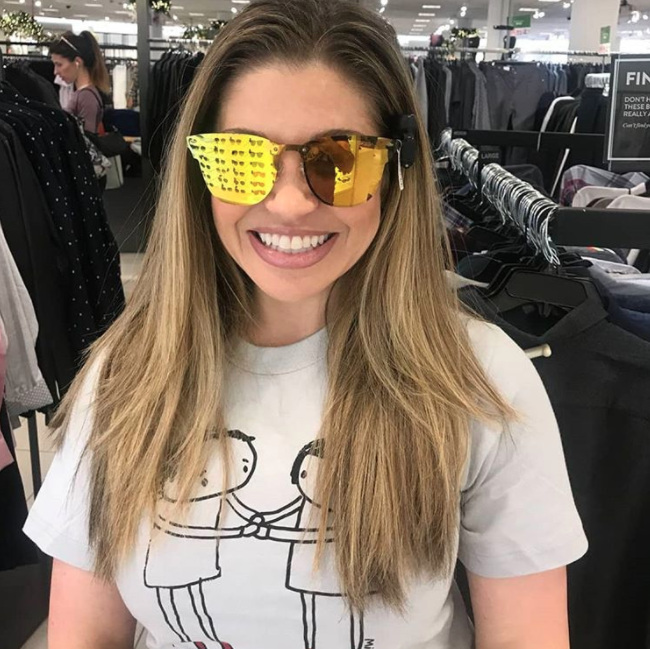 Danielle/Topanga claims they are too big on her face, but she still likes to visit.

In conclusion: Danielle/Topanga probably should get these sunglasses! It would save her money on gas. Do you agree? If you do, sign the petition.