PLEASE JUST LOOK: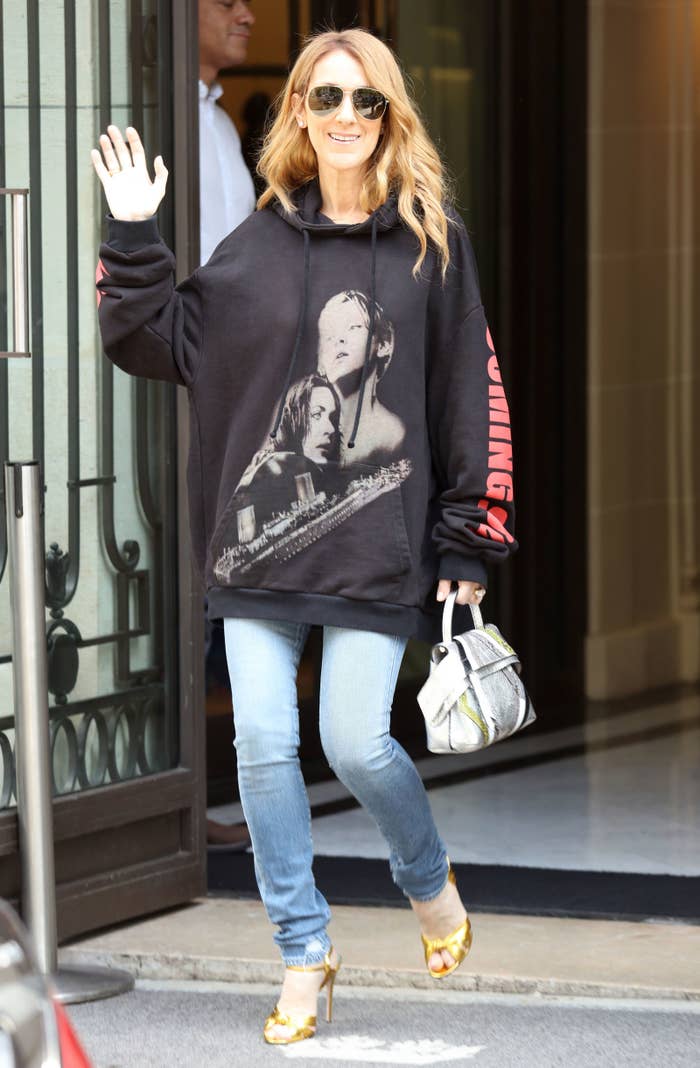 She's literally waving casually to us while wearing a Titanic hoodie. You know, the movie in which she sings the greatest movie theme song to ever exist, "My Heart Will Go On."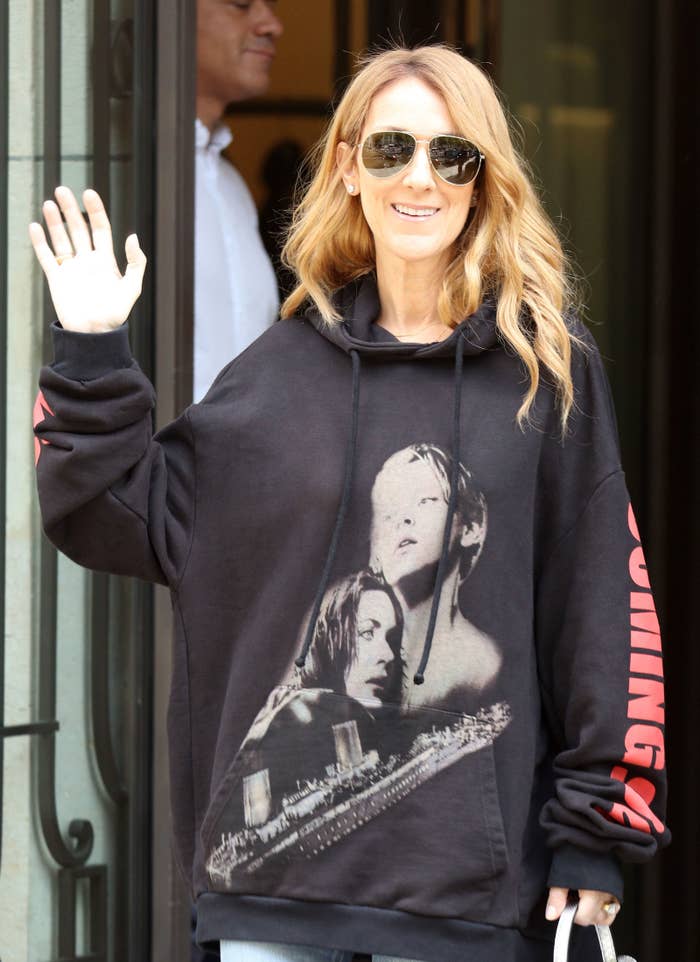 AND GUESS WHAT?!?! HER HEART WILL FUCKING GO ON!!! FOREVER!!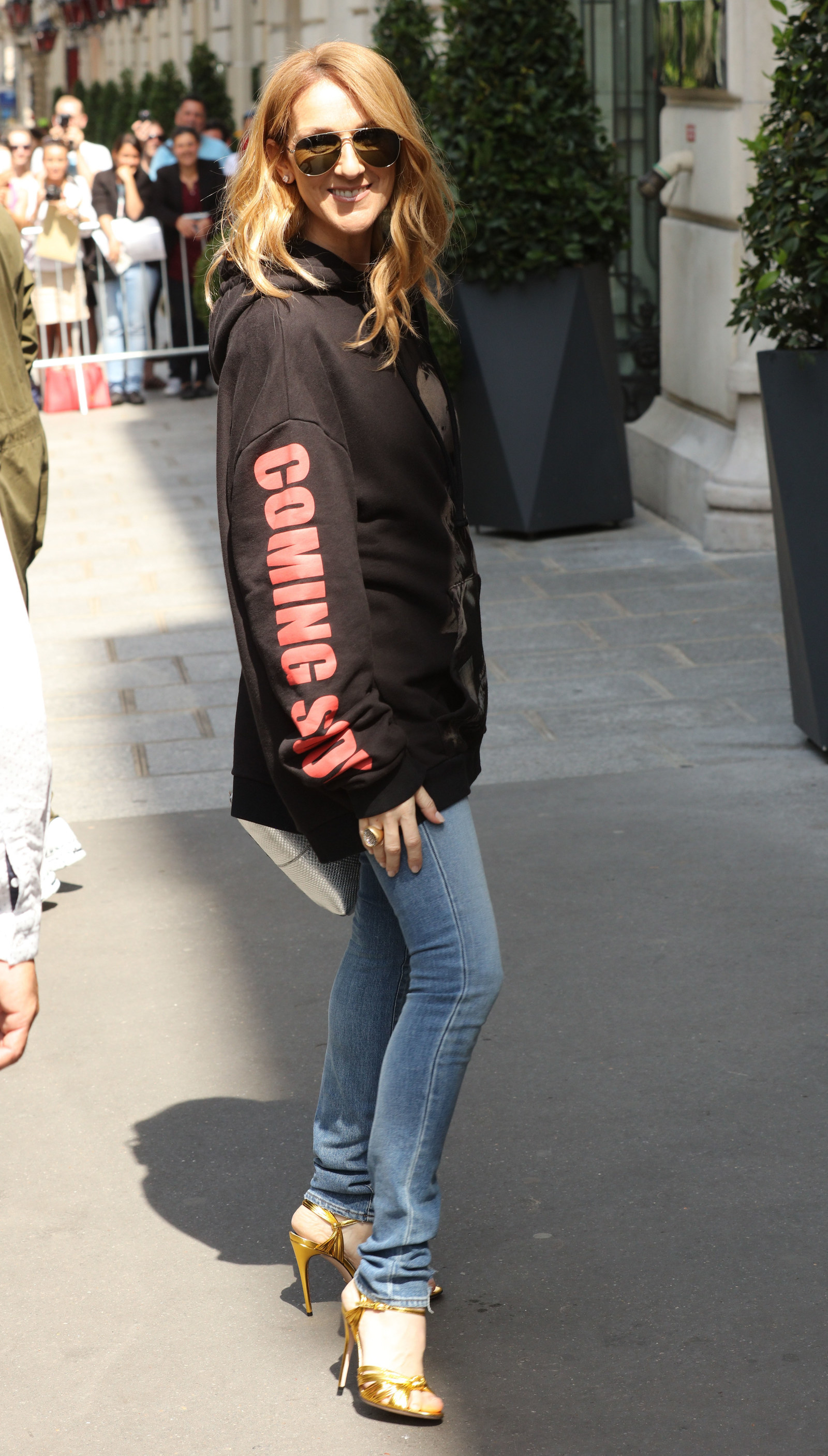 AND SO WILL HER AMAZING POSES IN THE TITANIC SWEATSHIRT.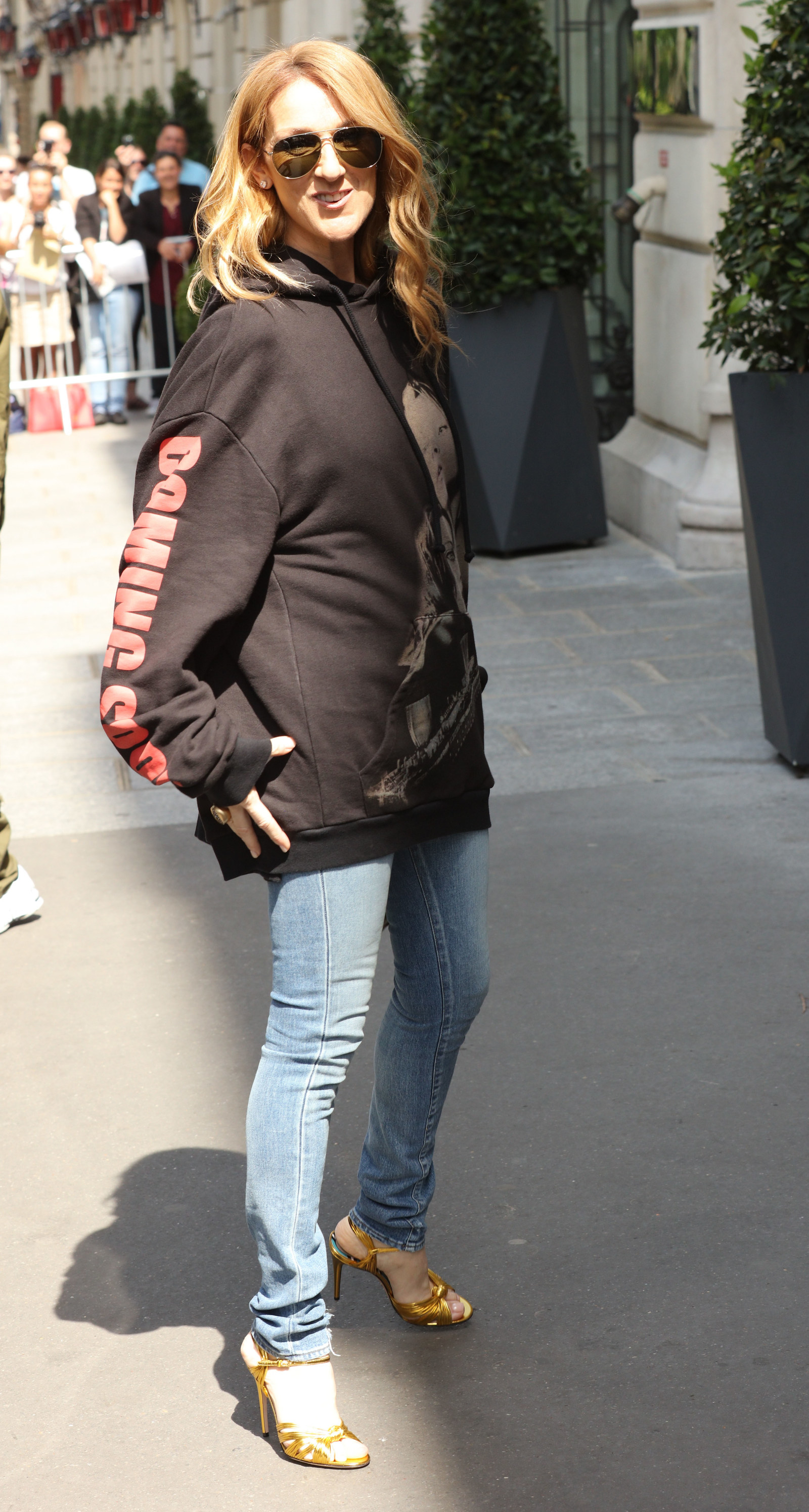 OK! 1997 was a great year! Bye!