There was a moment during the Grammys when the heavens opened up and shined a light on a very special person.
The earthly angel, Beyoncé.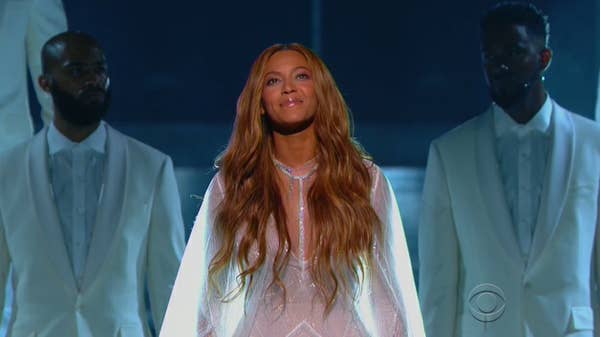 She was glowing like an immortal orb from above.
And her wings were gleaming.
In fact she was more than just an angel. She was Beysus.
And when her hand reached for yours, all of your problems went away.