Shawn Mendes arrived to the VMAs in this forest green suit.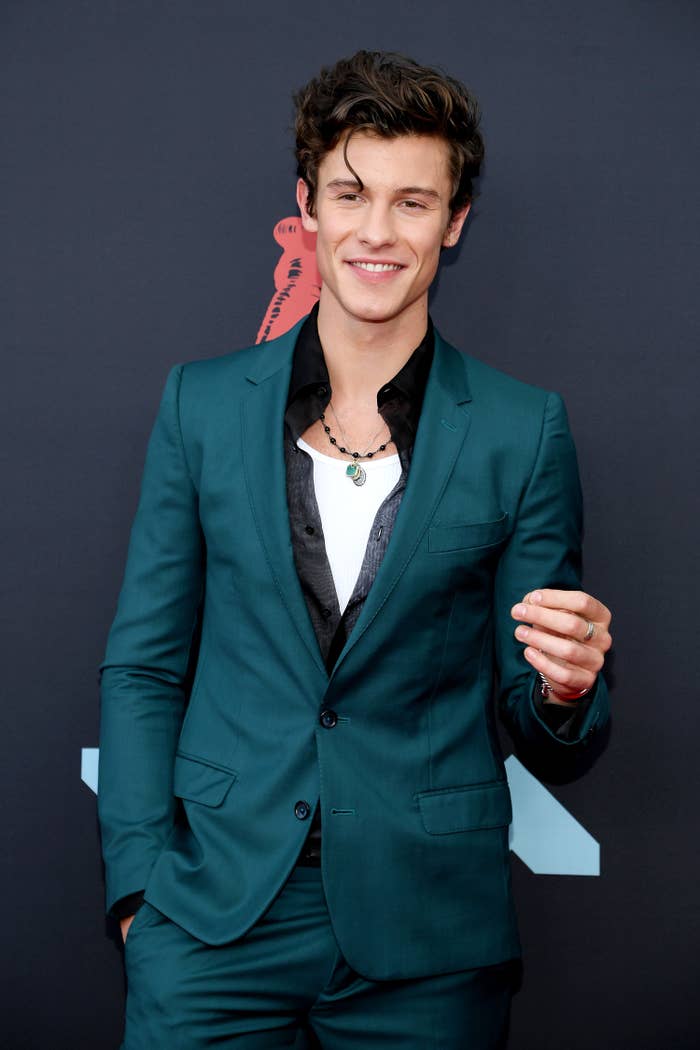 It looked very (extremely) nice.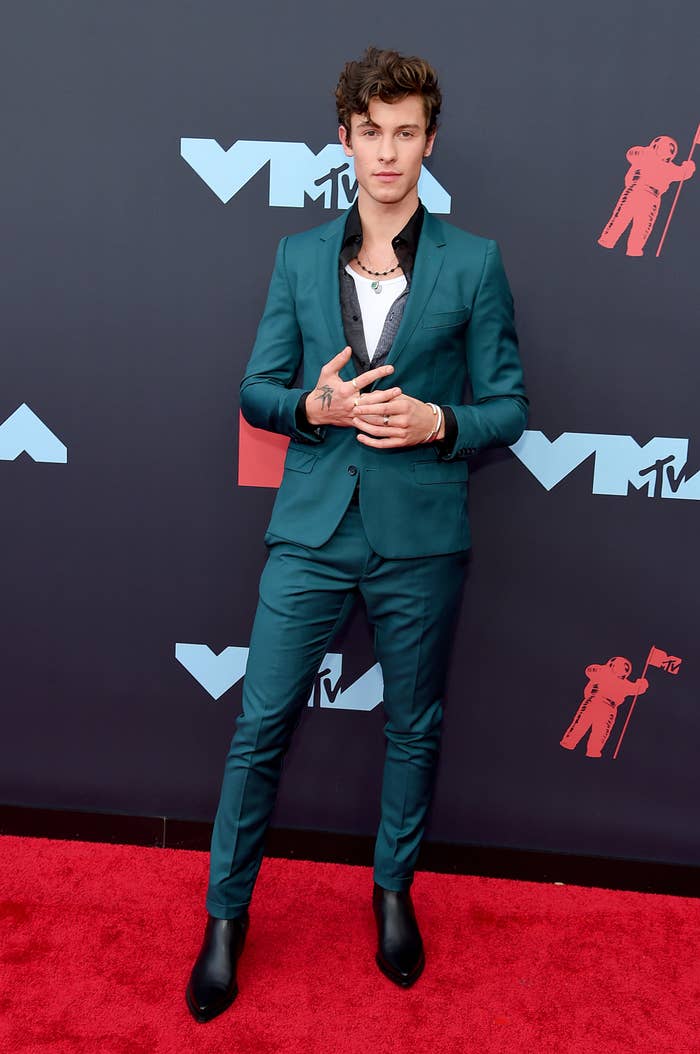 IDK if the black part is attached to the suit because I don't know fashion, but it looks ~unique~ and good.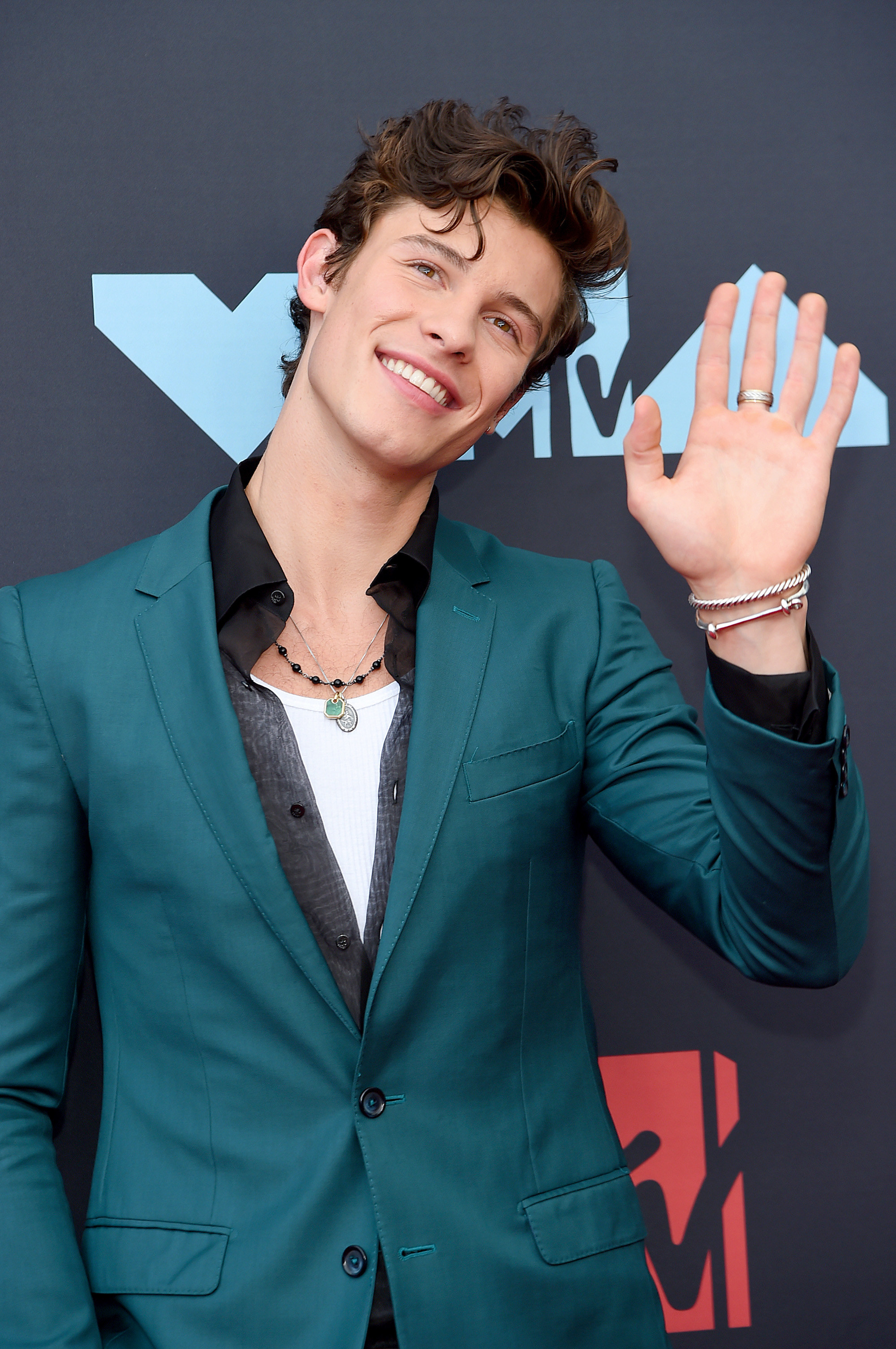 Outfit #1 gets an 8.9/10.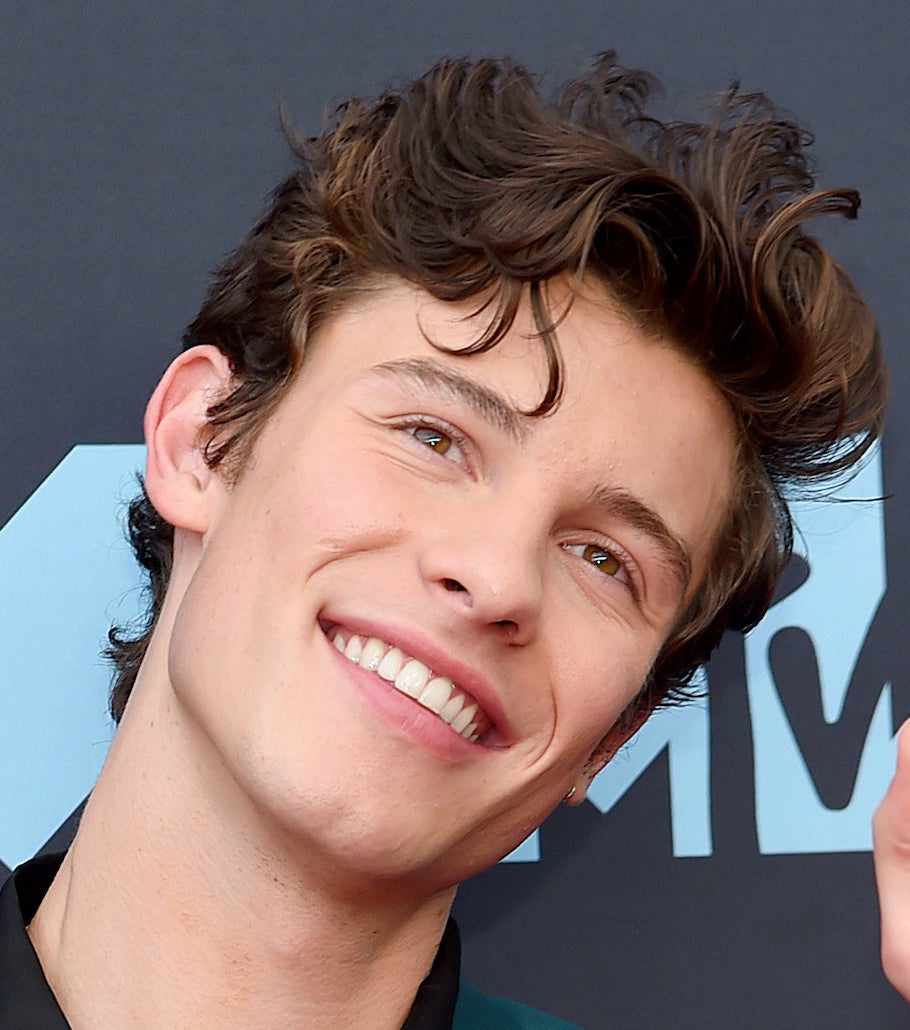 Shawn's second outfit includes this sheer blue button down.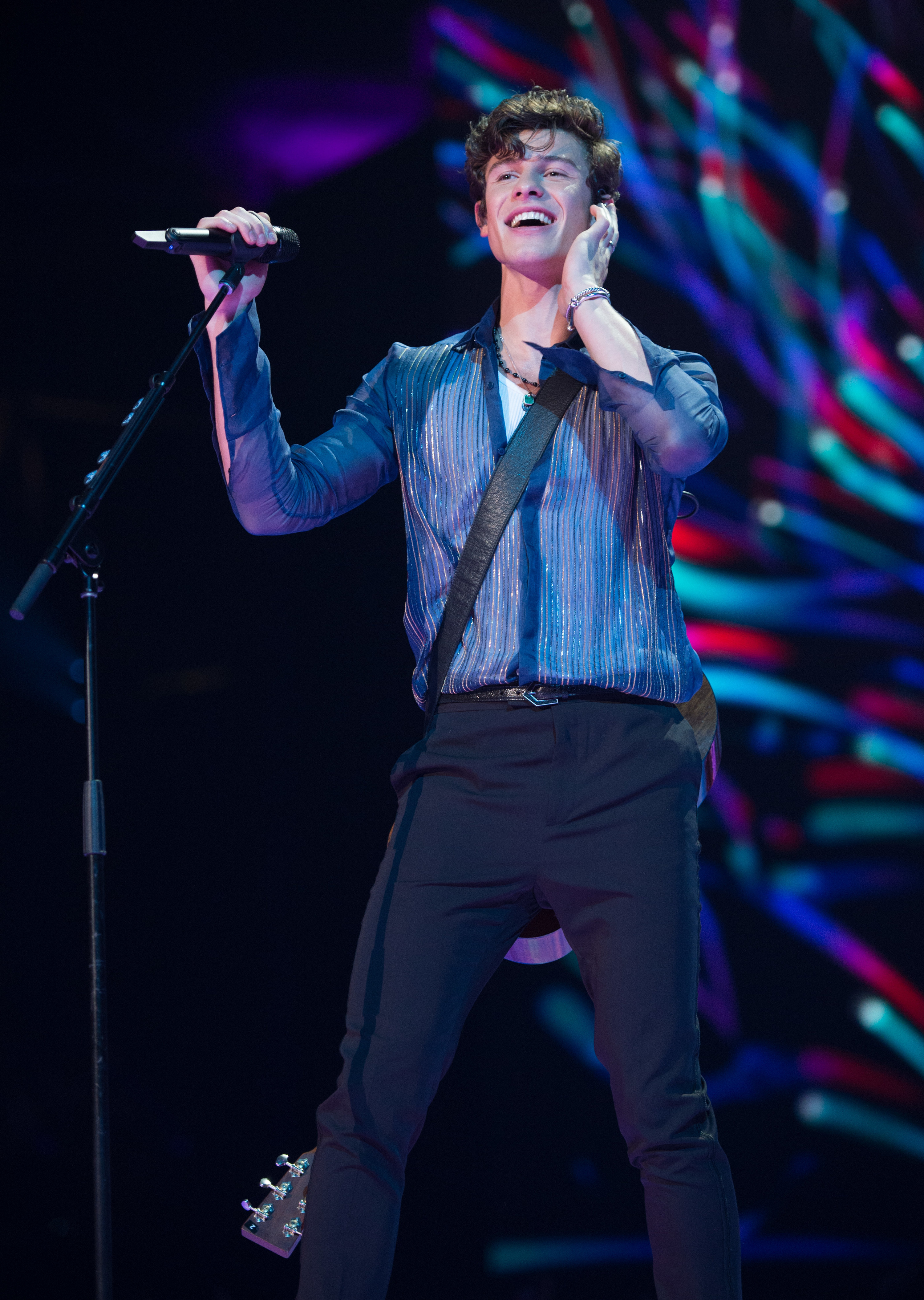 On the bottom he wore black pants with Chelsea boots.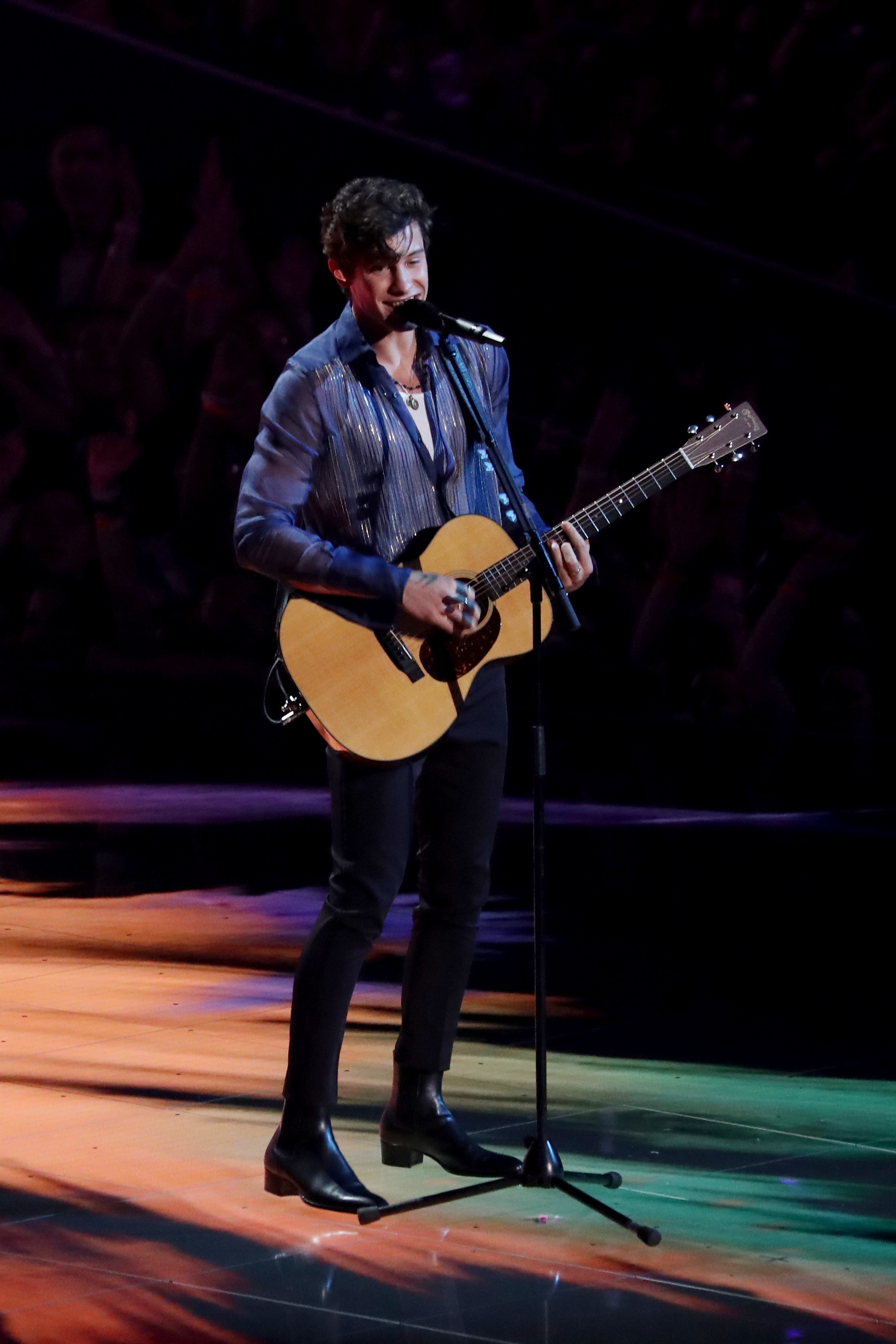 I'm no tailor but I'd say the pants fit well!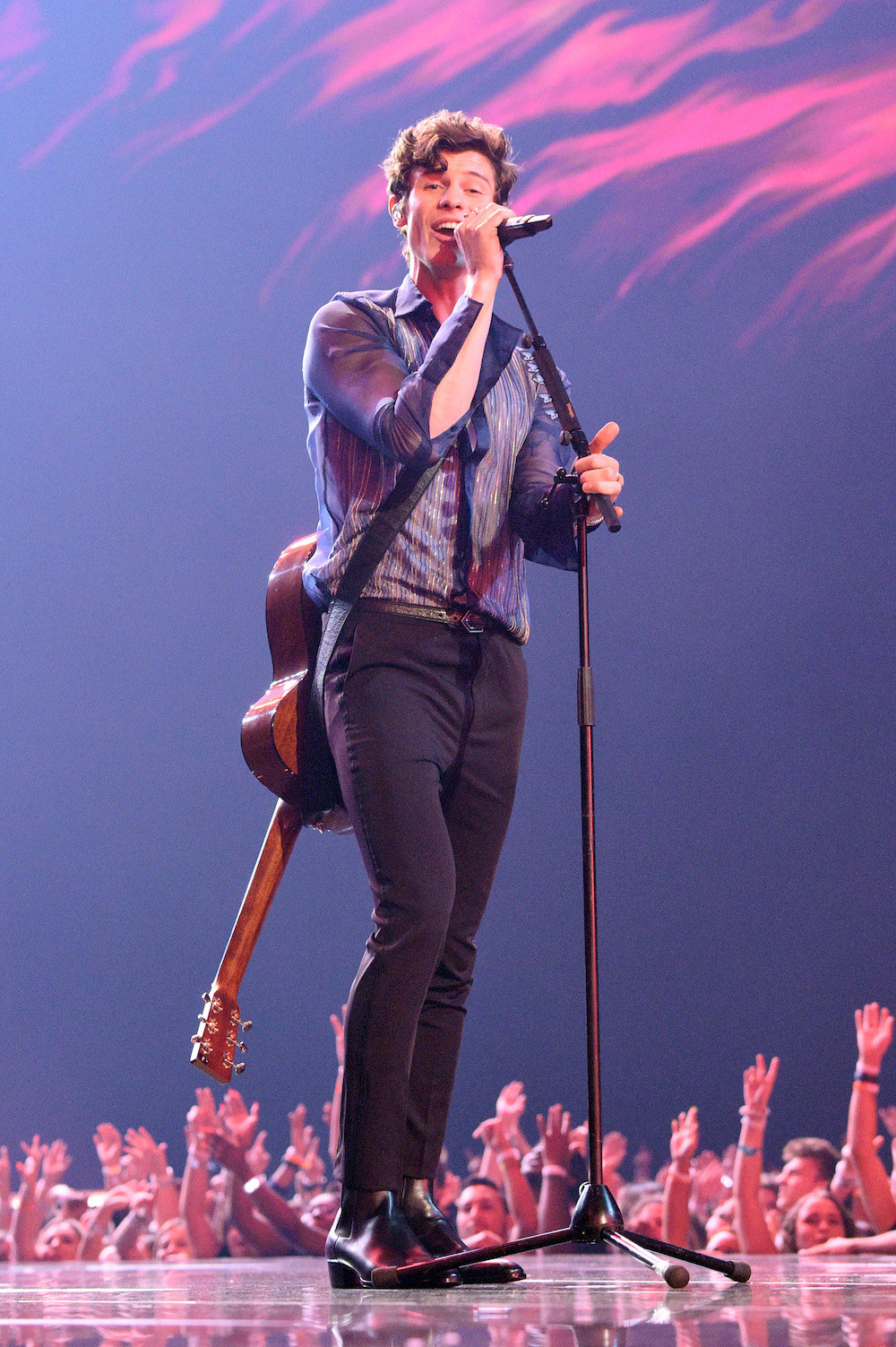 Outfit #2 gets an 8/10.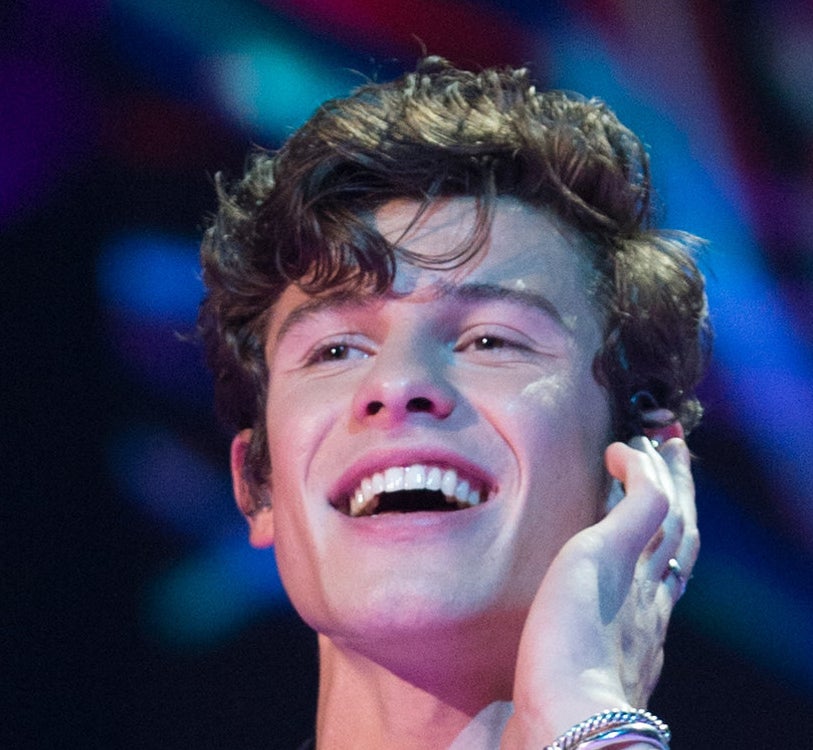 For his next act, Shawn removed a layer (smart) and revealed his arms.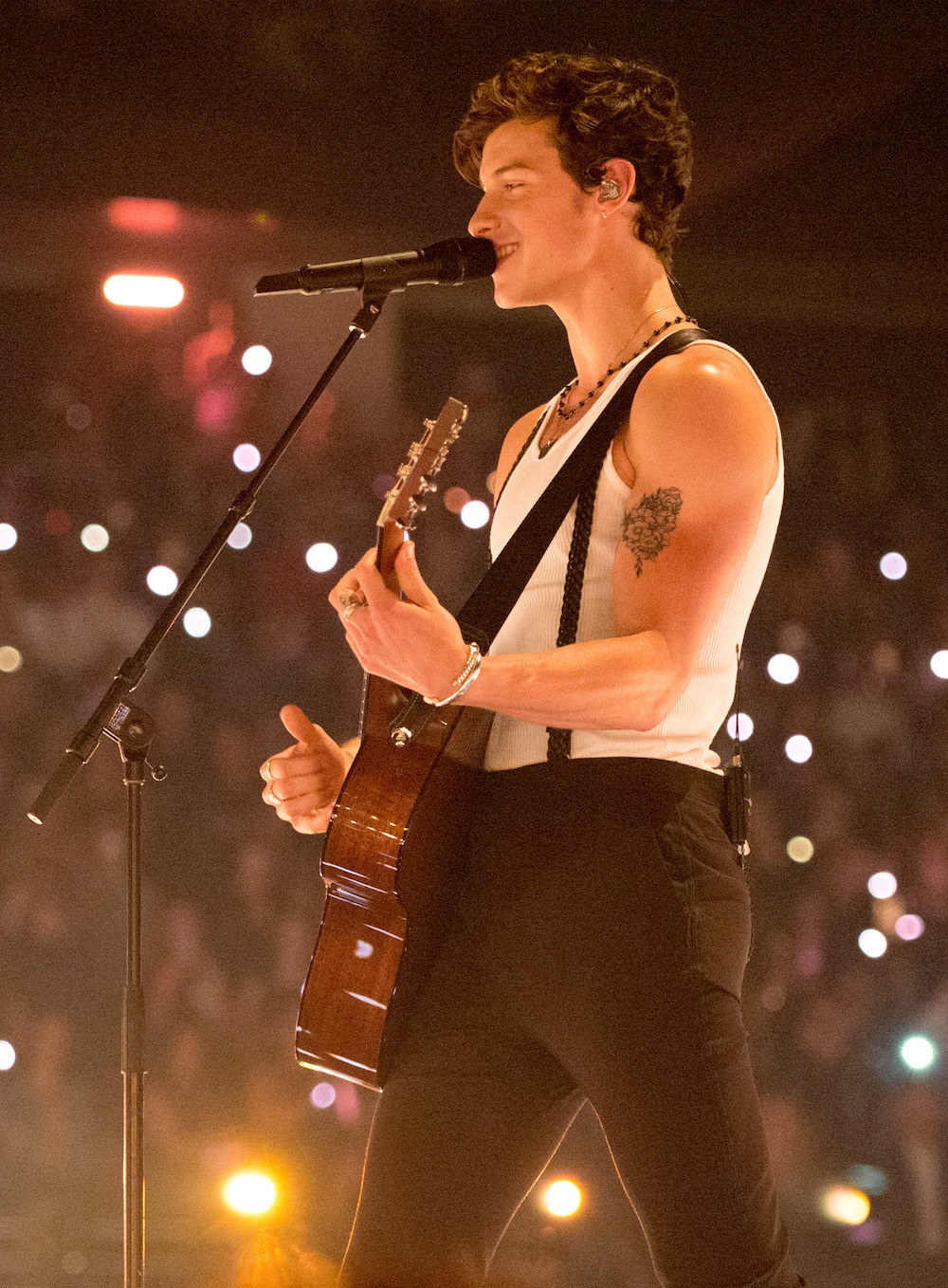 Also, he wore suspenders.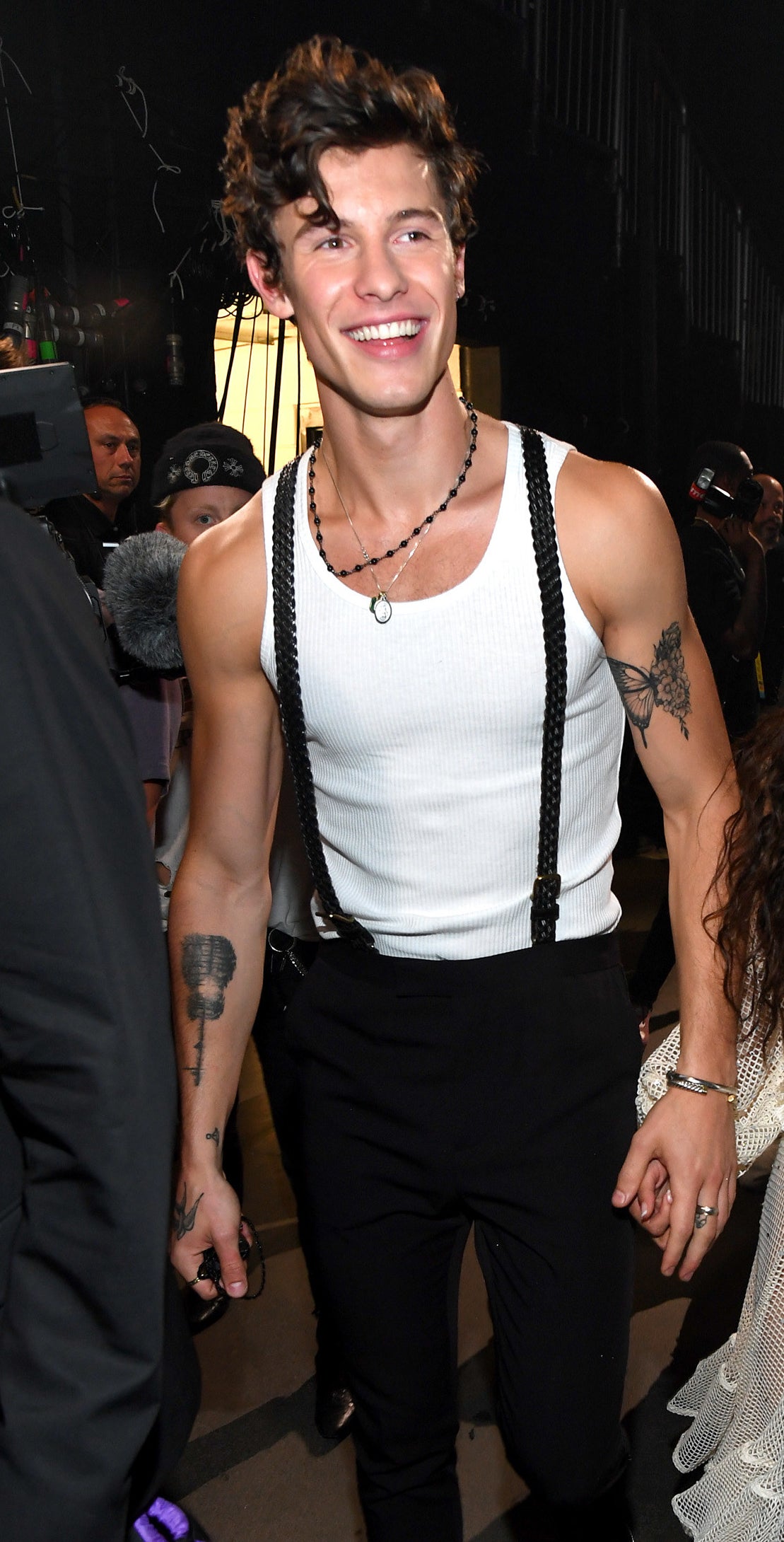 And his muscles bulged.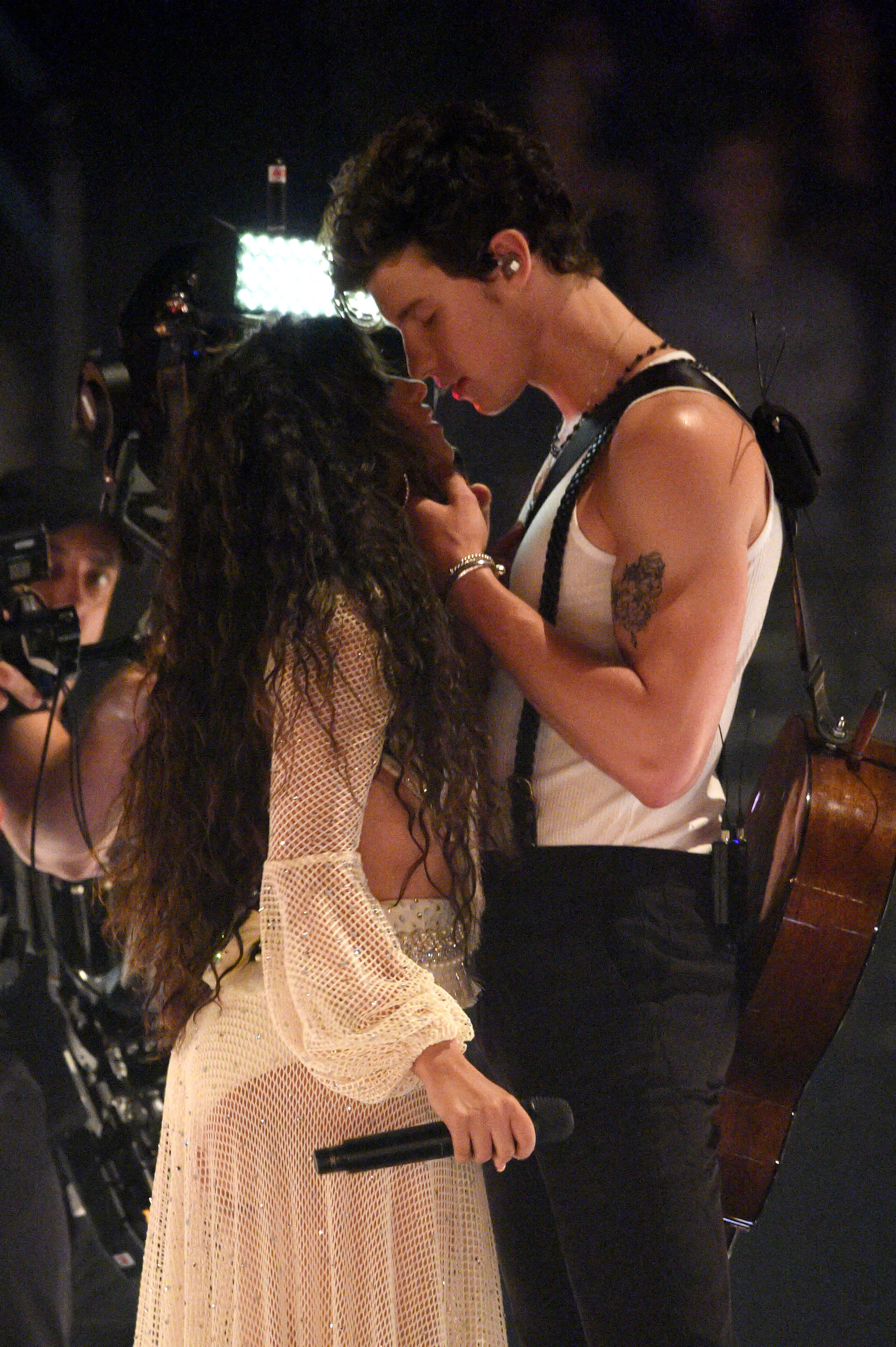 Yes, I said suspenders and bulging muscles!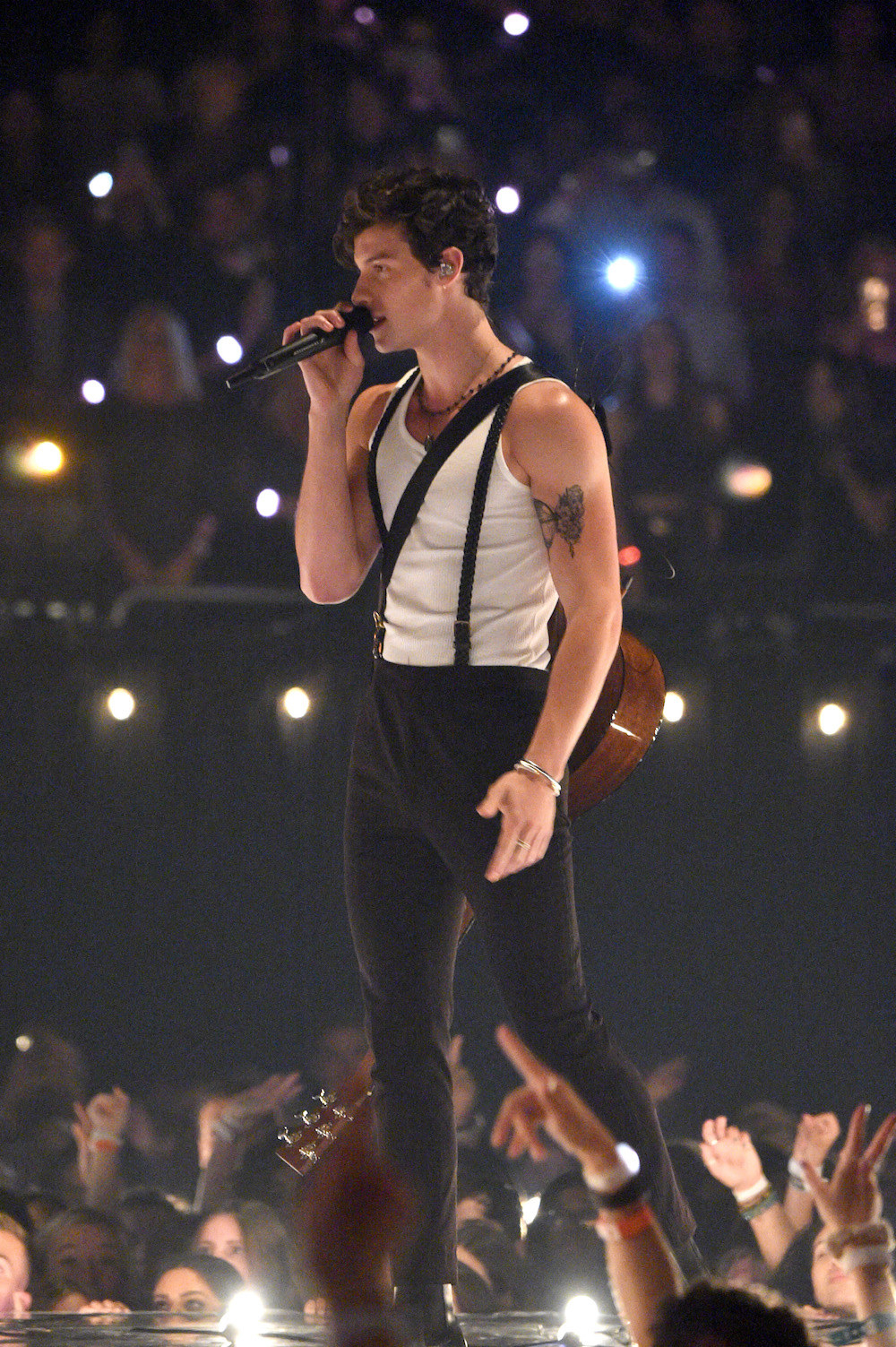 Outfit 3 receives a 10.5/10.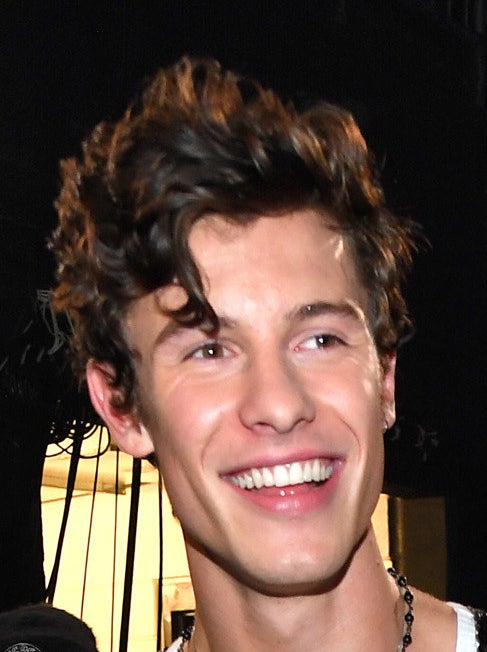 For his last look, Shawn kept his arms out.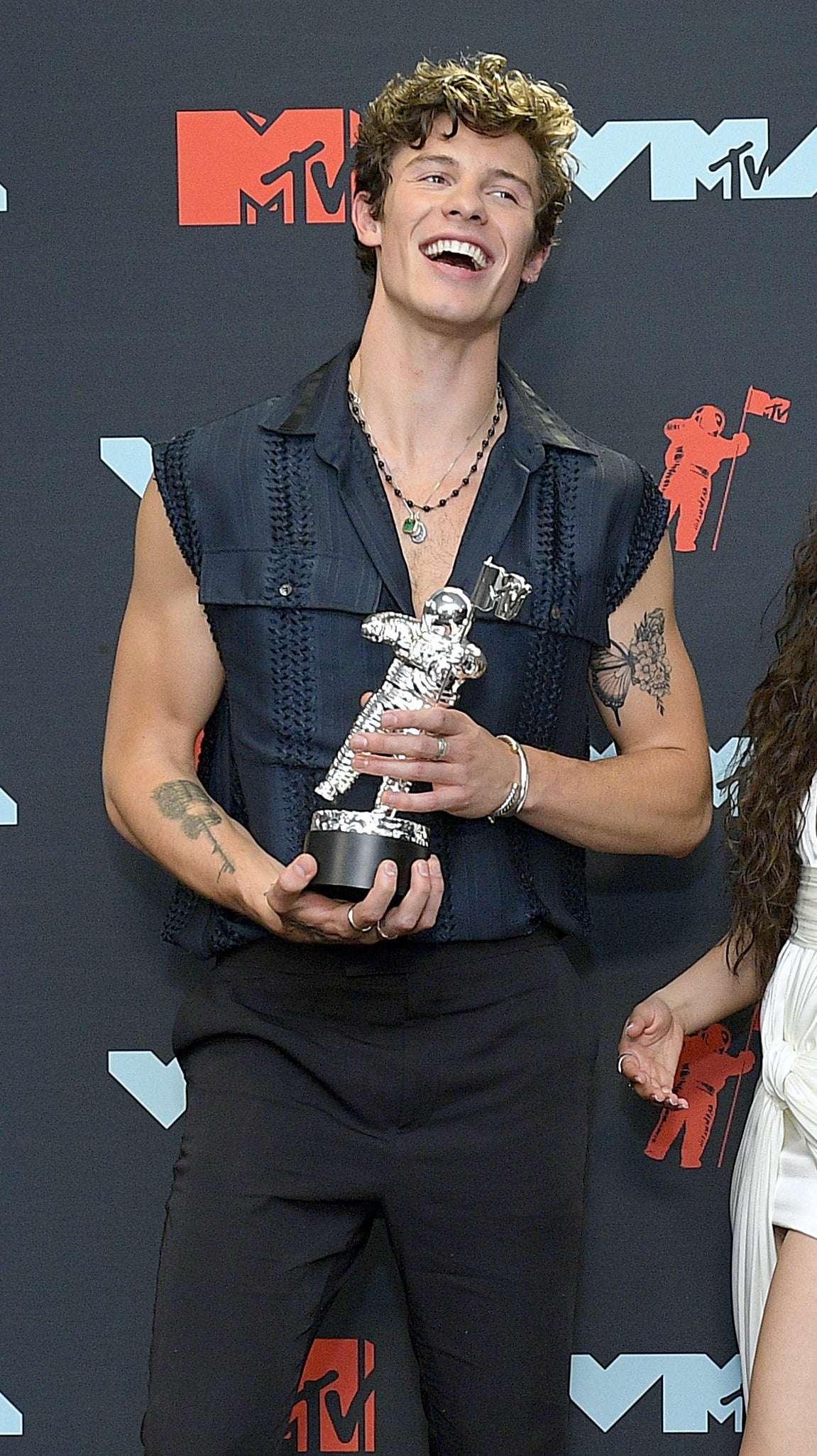 He had little braidy things on his shirt.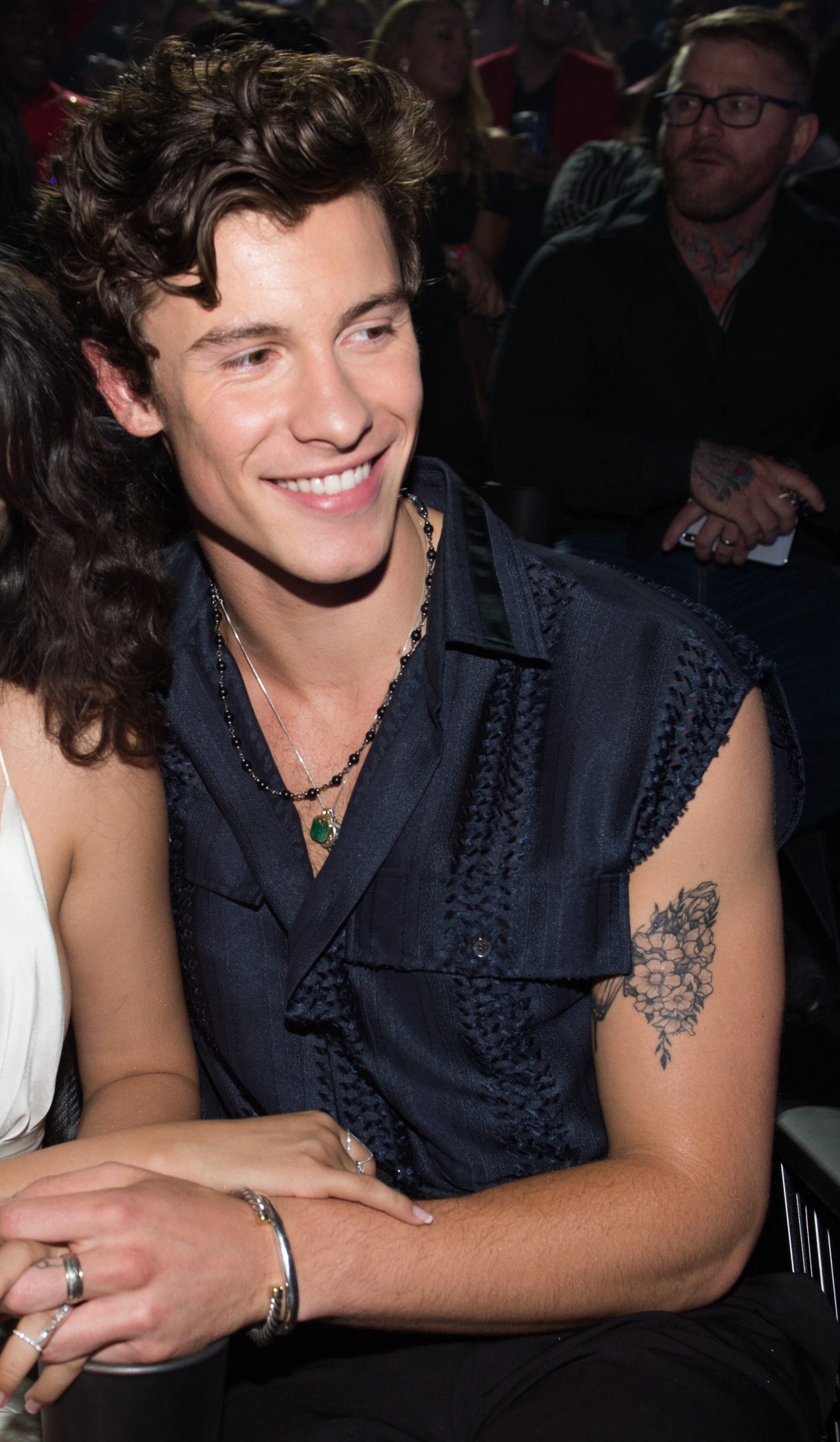 His V was deep.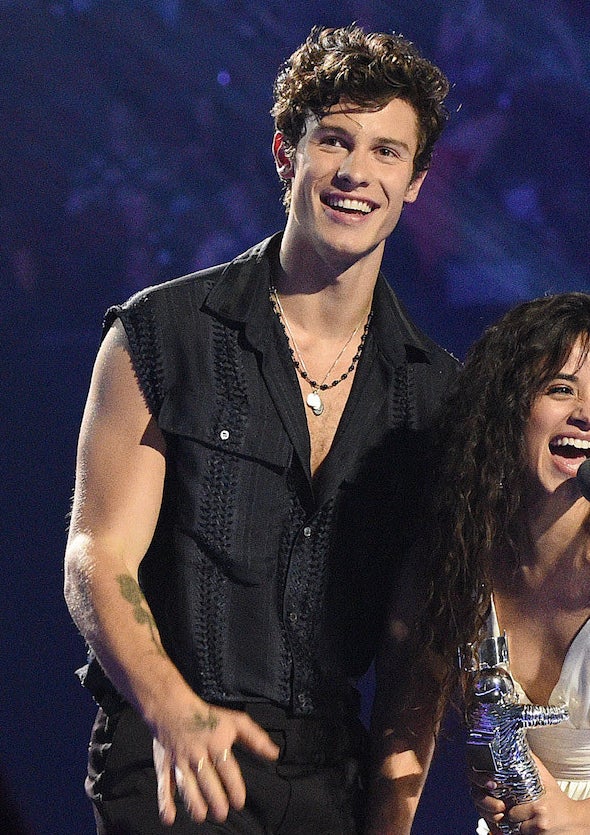 All was well.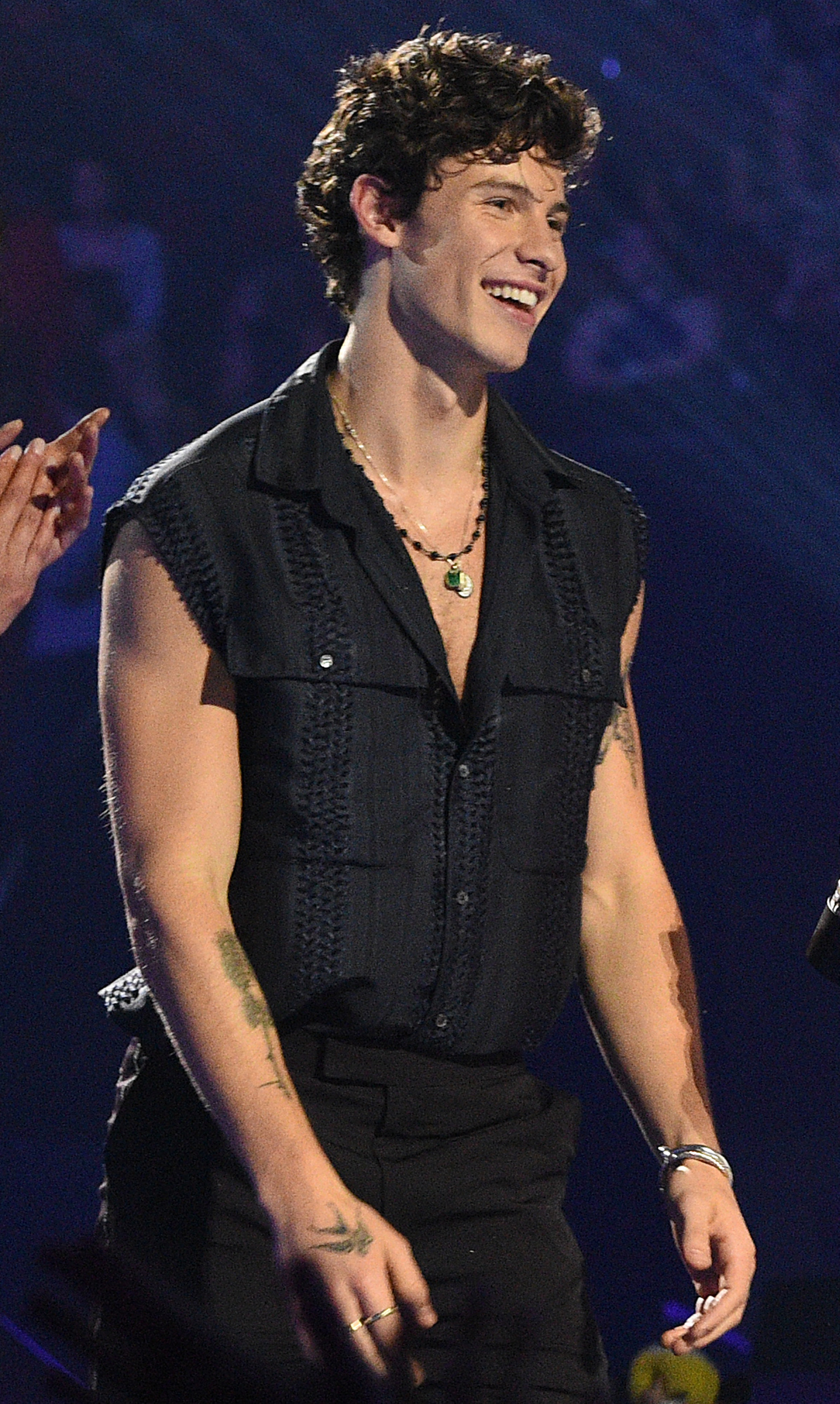 Outfit #4 gets a 9.9/10.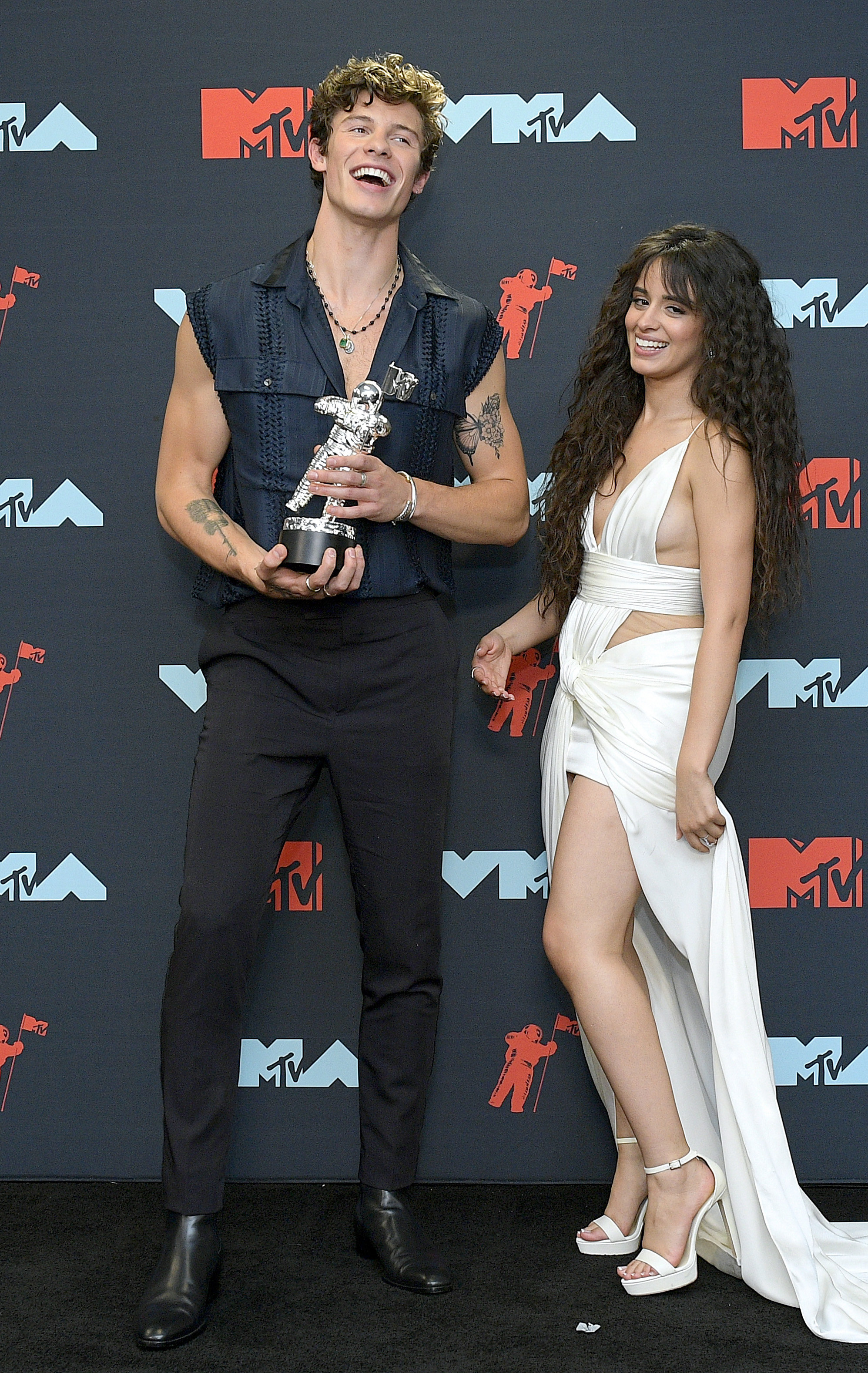 That's all. And BTW, the hair always gets 15/10.