As somebody that's fond of a regular blow dry at the hair salon, I must admit that I've been fascinated by the LUX SKIN® Blow Brush for a while now.
So with my 2022 resolution focused on some savvy cost-cutting measures, I decided to finally give into my curiosity and see if the Blow Brush lived up to all the hype!
If you're unfamiliar with this cult-favourite tool, the LUX SKIN® Blow Brush boasts salon-quality blow drying, that will simultaneously dry and style your hair — all the while providing bouncy, '90s dream girl volume, too!
I started with towel-dried hair because the directions advised against using the brush on soaking wet hair.
Then, I separated my hair into four sections and, starting from the base, began to gently brush outwards with the Blow Brush.
I repeated those motions on each section of my hair until I was left with smooth and bouncy locks that seriously looked like the work of a professional.
Now, if you're anything like me, you might be the type to comb through user reviews before buying anything — and fear not, I've got you covered. This baby has got five-star reviews aplenty, with other buyers praising its simplicity and salon-like quality:
Check out all the user reviews here.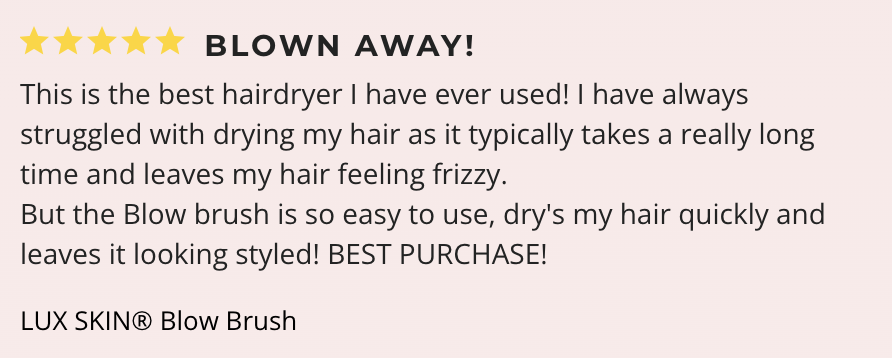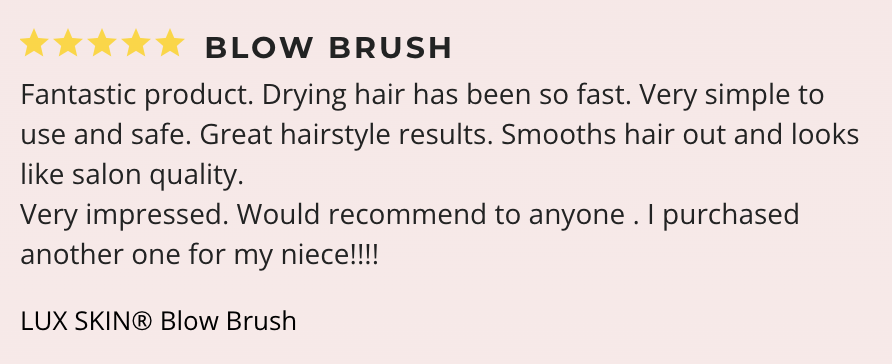 The LUX SKIN® Blow Brush is currently on sale for an unbelievable price of $49, so you seriously can't go wrong with picking up this genius beauty tool.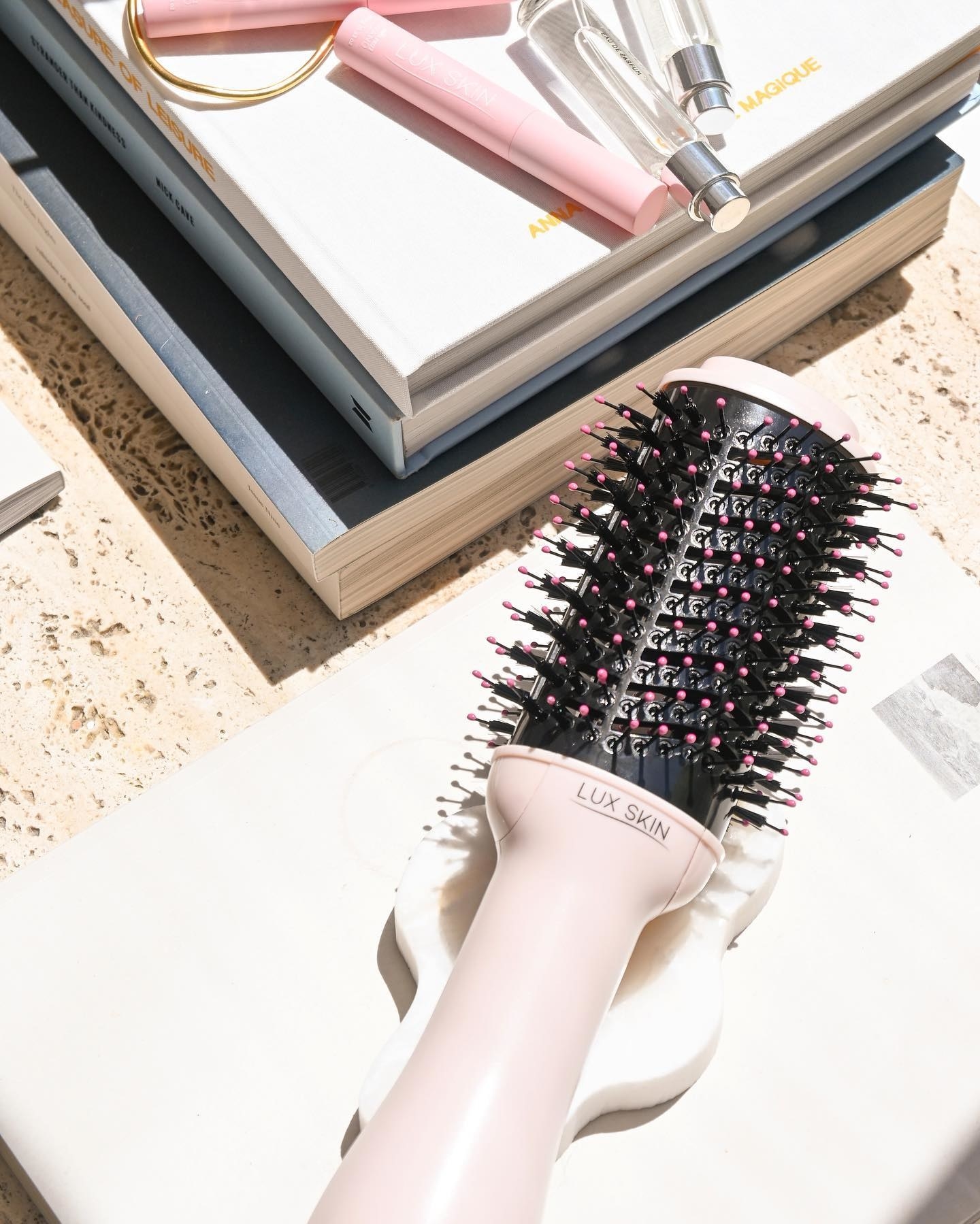 From hair styling, to skincare, hair removal, oral health and more — LUX SKIN® is the ultimate home of expert beauty devices at affordable prices. Discover more and check out the entire range here.