Here are the two maps, old on the left, new on the right.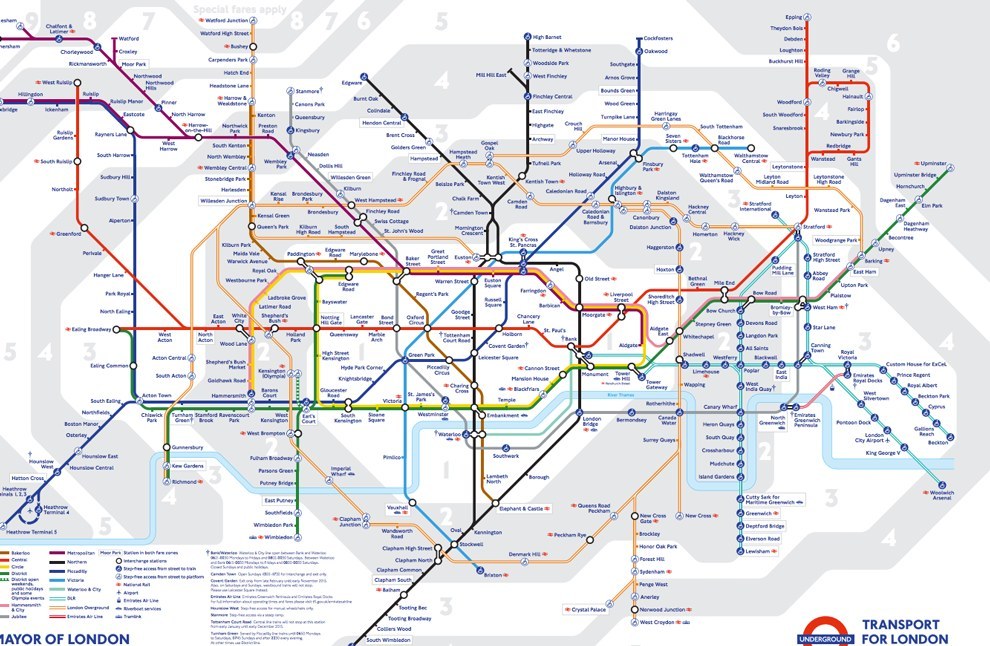 Two former National Rail lines are included on the map for the first time, due to being now run by London Overground as part of TFL. They both run from Liverpool Street, going to Cheshunt and Chingford, in the North East of London.
Similarly, a shuttle from Romford to Upminster has been added to the map.
It also now suggests an interchange between Walthamstow Central and Walthamstow Queens Road.
Other cosmetic changes have occurred as well, the most significant of which is the kinking of the Central Line after Bond Street, which is possibly to make space for the inclusion of Crossrail after its completion, as it is planned to run from Bond Street to Paddington.
There's also a shiny new zoomable map available on the TFL website, which has a couple of other changes.
Specifically, the weird, sometimes on, sometimes off, District line link to Kensington Olympia has been removed.
And so has the Emirates Air Line, though the cable car symbol is still there. Which is... odd.
Looks like there are no comments yet.
Be the first to comment!