The conflict between supposedly and supposably has been going on for while.
It makes people rather frustrated.
Let's be honest, if you're saying the same thing as Joey, you may have a problem.
But are there really that many people who say "supposably"? Really?
Well, it turns out there are many.
So very, very many.
So MANY people say "supposably".
SO.
MANY.
PEOPLE.
Look at how many people use it, every goddamn day.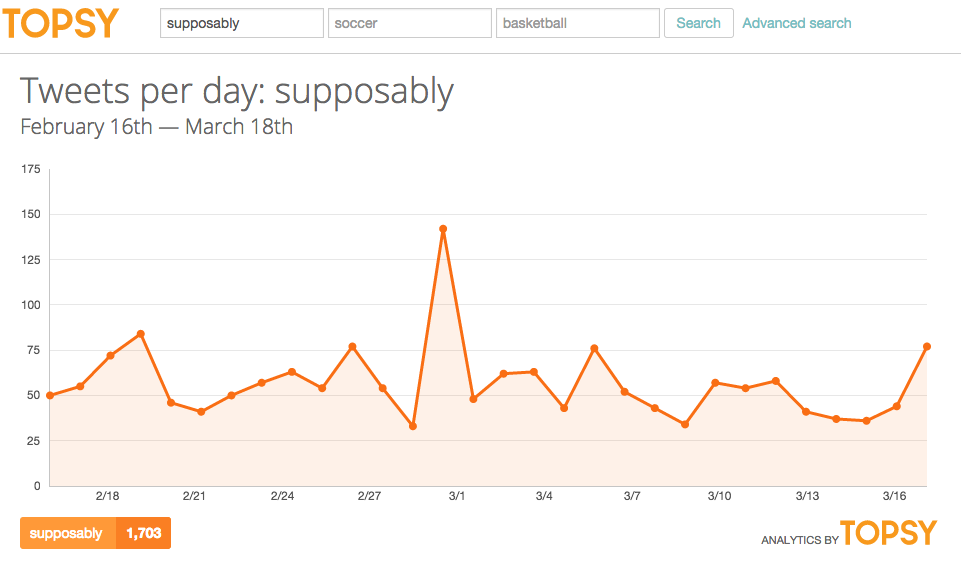 One Direction fans are also known to use it.
So are Pretty Little Liars fans.
But basically it's everyone.
So goddamn many people.
It's a crisis that needs to be stopped.
An oppressive issue that needs to be addressed.
How will we weather this tragedy?
How will we survive?
How can we deal with this?
When society has collapsed this far, can we ever rebuild?
Can we ever come back from this dystopian reality?
How can we believe in a good and just god when this happens?
How can we believe in hope?
The world might not be strong enough to survive.
Oops. Something went wrong. Please try again later
Looks like we are having a problem on the server.