EMI Music / BuzzFeed

The boy in apartment 512 is the one who made Selena's heart jump.

Via giphy.com

EMI Music / BuzzFeed

Selena Quintanilla-Duarte

Selena Quintanilla-Pérez

Via giphy.com

EMI Music / BuzzFeed

"Amor prohibido murmuran por las calles Porque somos de distintas sociedades." "Forbidden love murmurs in the streets, because we are from different worlds."

Via giphy.com

EMI Music / BuzzFeed

Selena y Los Dinos aka. Selena and the Guys!

Via giphy.com

EMI Music / BuzzFeed

Via EMI

Via EMI

Via EMI

Via EMI

Via EMI

Via EMI

Via EMI

Via EMI

David Byrne from the Talking Heads wrote and recorded the song "God's Child" with Selena.

Via EMI

EMI Music / BuzzFeed

Yes, A.B. Quintanilla founded the Kumbia Kings. You might recognize them from their song "Na Na Na (Dulce Niña)."

Via EMI

EMI Music / BuzzFeed

23 years old (╯︵╰,)

Via EMI

EMI Music / BuzzFeed

Selena, released in 1989.

Via EMI

EMI Music / BuzzFeed

"They give you lots of tickles."

You'll "fall down after you get tripped up."

"They carry you out of the party on a stretcher."

You "don't move from your chair."

"Look at Maria, she never moves from her chair. That's what always happens when she eats a lot of tortillas!"

Via giphy.com

EMI Music / BuzzFeed

Sueño de amor (Dream of Love)

Corazón salvaje (Savage Heart)

Dos mujeres, un camino (Two Women, One Path)

Selena had a small role on Two Women, One Path.

Via Televisa
Only True Selena Fans Can Get 10/10 On This Quiz
We're sorry, but you're no Selena fan. BUT YOU SHOULD BE!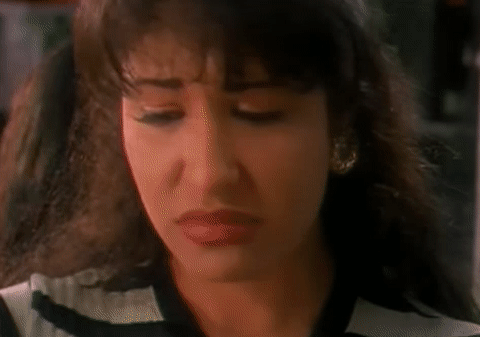 If you hear Selena at a party, you're the first person to stand up and dance, but that's as far as your fandom goes.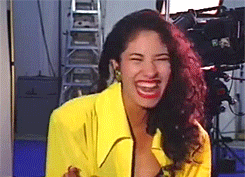 You know every detail of Selena's life. You even dance to those obscure songs that nobody else knows.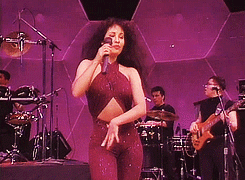 This post was translated from Spanish.