Meet The Next Big Thing In Theater
Joshua Harmon's hit plays Significant Other and Bad Jews are deeply relatable — even when the characters are difficult to like.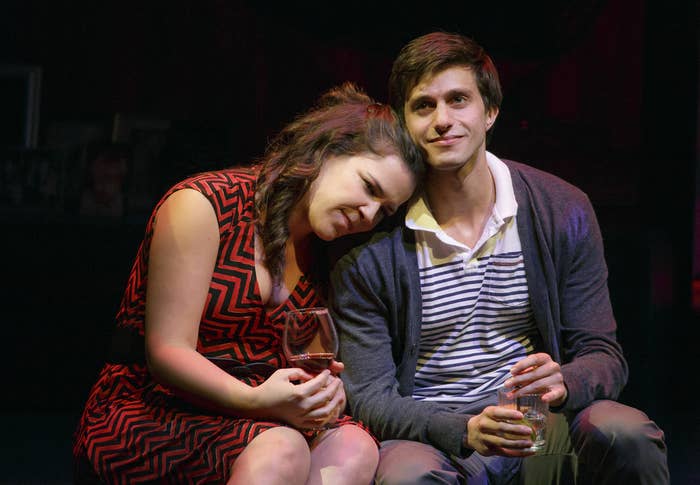 Watching Jordan Berman agonize over his laptop, willing his finger not to press "Send" on an email that will almost certainly sabotage a potential relationship with the co-worker he's crushing on, is just one of many painfully relatable moments in the new play Significant Other. And it's within those small scenes that 32-year-old playwright Joshua Harmon is able to capture something universal, even within the confines of a very particular experience.
Significant Other, which premiered in a Roundabout Theatre Company production at off-Broadway's Laura Pels Theatre in June, follows Jordan, a neurotic young gay man, as he struggles to find love while his closest friends are getting married left and right. And Harmon's earlier play Bad Jews, currently in production in Los Angeles following its 2013 run in New York, focuses on a heated familial dispute led by Daphna Feygenbaum, a caustic college student who makes a rabid plea for her late grandfather's necklace with the Hebrew symbol Chai.
Harmon admits that producers were initially concerned both plays would be too niche, but their broad appeal extends past the gay or Jewish or twentysomething members of the theatergoing public, and has earned Harmon glowing reviews.
"I think the trick is actually to be extremely, extremely specific," he told BuzzFeed News in a recent phone interview. "An 85-year-old Christian woman is going to have a better chance of relating to [Jordan] if he's really specifically a gay Jew in his late twenties in New York City, as opposed to just some guy. Specificity is crucial."
It's that specificity that has made Significant Other a success, and that has helped Bad Jews become the third most produced play in the country. Harmon's characters are sharp and unforgiving, but grounded in a stark reality. He's managed to tap into an emotional truth that, though harsh at times, ultimately resonates with not only people very similar to his characters, but also those with whom his characters would appear to have nothing in common. You may not want to admit to being like Jordan or Daphna, but their faults — from compulsive behavior to alienating well-intentioned friends — are all too familiar.
"The people for whom the story really hits home, it really hits home in a very deep way," Harmon said. "That's very exciting, for people to say, 'I feel like you wrote about my life or my experience.' For a stranger to say that to you is thrilling."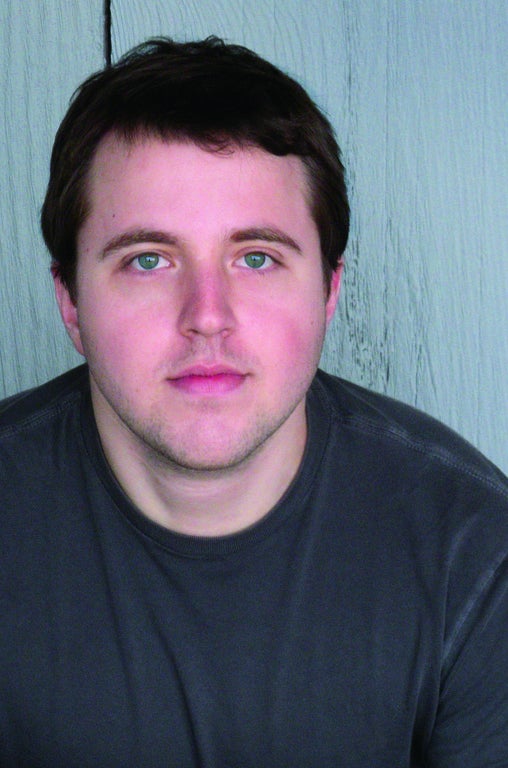 Of course, Harmon wants audiences to be able to connect with his characters, but he doesn't care if you like them per se. "You have to want to stay in a room with the people, but I just feel like, if you want to meet likable people, then you should go to a barbecue," he said. "I'm never afraid that [the audience] can't handle it. I think they can handle just about anything."
In fact, the mere mention of "likability" rankles Harmon, whose characters are, at best, difficult. Bad Jews' Daphna spits vitriol at Melody, her cousin Liam's gentile girlfriend, and in Significant Other, Jordan's anxiety is pure self-obsession: He's too concerned with his own solo status to celebrate his best friend's impending nuptials.
But by Harmon's estimation, working to make characters likable is both "destructive to the conversation" and simply "bad for the writing."
"You look at the history of theater, and the great characters are Medea and Hamlet and Willy Loman and Nora, who walks out on her children, and Blanche DuBois, and it's like, you would not want to be stuck on a subway sitting next to Blanche DuBois. This is not a likable friend character," Harmon said. "The theater is a place where we see characters who are in extreme situations and circumstances and they do ugly things, and that's kind of the beauty of going to a play."
But even at their most reprehensible, the characters in Harmon's plays still strike a chord with audiences. Of course, that's not always the right chord, and the playwright specifically acknowledges the complication of writing a gay character when there aren't a bevy of other representations to choose from. With so few fictional gay role models, Jordan's bad behavior in Significant Other can be confronting to gay audience members who want to claim ownership over him. Those who don't identify with Jordan might feel especially put off by him — he's not like them at all.
But Harmon, who's now in the process of writing a play that was commissioned by the Roundabout Theatre Company, another commissioned by Lincoln Center, and a third on his own, is only concerned with the truthfulness of Jordan. "If you're going to write honestly about identities that are outside of the mainstream, there's going to be a certain amount of pushback for that," Harmon said. "I want to write what I want to write and make it as good as I can, and hope that there will be an audience for it. That's all I can control."