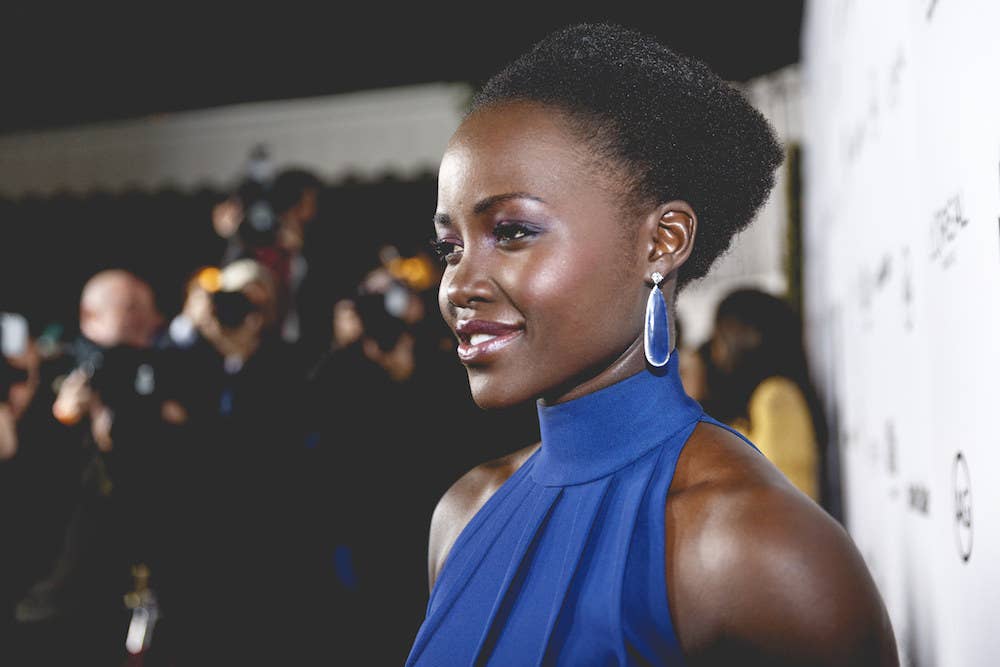 Nearly two years ago, Lupita Nyong'o stepped on to the stage at the Oscars in her Cinderella-inspired ensemble to accept the Best Supporting Actress award for her performance as Patsey in 12 Years a Slave. After thanking the Academy, the film's director and cast, her alma mater, and her family, she ended her speech saying, "When I look down at this golden statue, may it remind me and every little child that no matter where you're from, your dreams are valid."

She was the sixth black woman ever to win Best Supporting Actress at the Academy Awards.
"I was starved for the kinds of stories I'm telling right now," Nyong'o told BuzzFeed News in an interview on Feb. 3. "And that's part of the reason I'm telling them."
Another reason, of course, is that in the two rounds of Academy Awards nominations since her win, none of the acting categories have included a single nominee of color. The backlash against the Academy, which has a track record of choosing nominees that don't represent the world in which we live, has reached new heights this year. The #OscarsSoWhite hashtag started trending for the second consecutive year shortly after the nominations were announced, and within days, Jada Pinkett Smith released a video suggesting that people of color boycott the ceremony.

Shortly thereafter, Nyong'o voiced her support on Instagram. "I am disappointed by the lack of inclusion in this year's Academy Awards nominations," she wrote. "It has me thinking about unconscious prejudice and what merits prestige in our culture. The Awards should not dictate the terms of art in our modern society, but rather be a diverse reflection of the best of what our art has to offer today."
On a rainy, unseasonably mild winter morning at a hotel in midtown New York City, Nyong'o, who was promoting her Broadway debut Eclipsed, elaborated on her support and why she felt that she needed to speak out. "I've been meditating on inclusion — inclusion is about us including everyone. And when we do so, we are better reflecting the world we live in," she told BuzzFeed News. "And it's important for the ways in which we dream to reflect the world we live in because within that, we create tomorrow. We allow for the imagination for tomorrow. So it's vital, I think, for film, TV, and theater to be inclusive of the people who will engage in it, and who will learn to dream from it."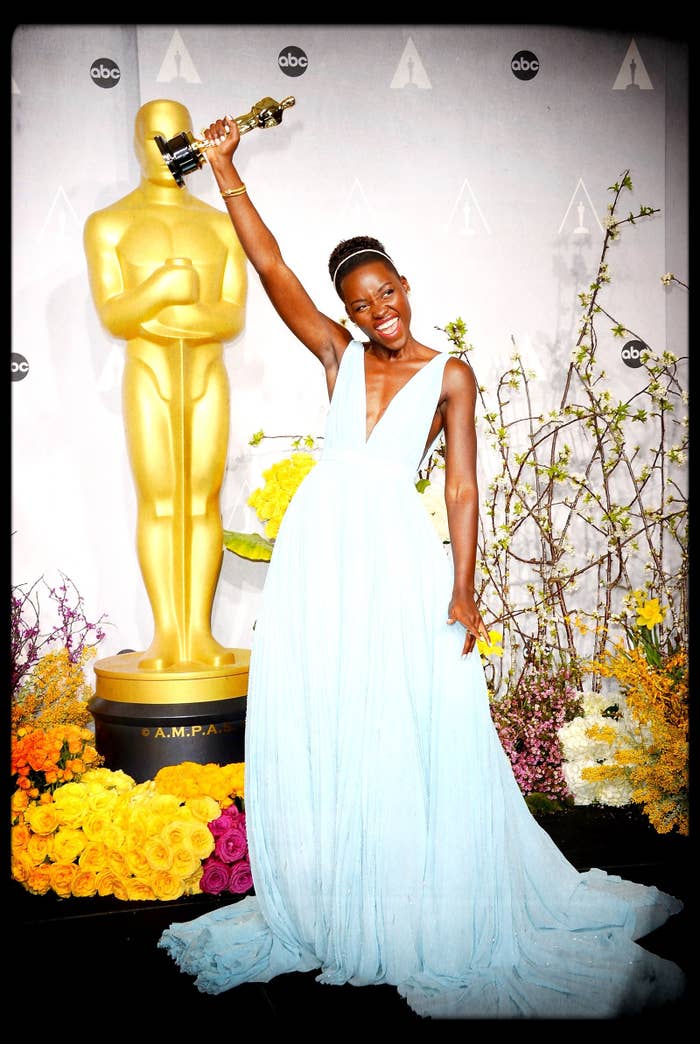 In the wake of the response to this year's Oscar nominees — which included statements from Spike Lee, Don Cheadle, and George Clooney — the Academy has made some changes to its voting body in an effort to be more diverse. But there have been some people who've spoken out against those efforts and the boycott — Charlotte Rampling, for example, called the latter "racist to white people" and Michael Caine said, "You can't vote for an actor because he's black … you gotta give a good performance."
"At the end of the day, change does not come without resistance," Nyong'o said of comments like those. "So it doesn't discourage me."
Instead, she spoke proudly about her upcoming projects, including Eclipsed, which opens at the Golden Theatre on March 6. The play represents a major step forward for theater in terms of that inclusivity: The show's writer, director, and five stars are all women of color. (That they are all women is, in and of itself, a first for Broadway.) Nyong'o is also starring in Disney's Queen of Katwe, which centers on a Ugandan chess prodigy and is due out later this year. And she's producing the film adaptation of Americanah, based on the novel by female Nigerian author Chimamanda Ngozi Adichie.
"With the little weight I have, I feel it's important I play my part in trying to participate in inclusion in the kinds of projects that I'm a part of," Nyong'o said. "Those kinds of things that can really change the narrative in whatever small way that I can."