To many children of the '90s, Larisa Oleynik will always be associated with her starring role on Nickelodeon's The Secret World of Alex Mack. The series, which centered on a teen girl who gains superpowers in a freak accident and wears a lot of era-appropriate hats, doesn't veer far from Oleynik's current aesthetic, most notable when she shows up for an interview in overalls and a red flannel.

"I walk around in cosplay of [Alex Mack]," she told BuzzFeed News while laughing. "I tell people this all the time. … I don't know which one came first."
It's been nearly two decades since Oleynik left The Secret World of Alex Mack behind. Since the series ended, she's had roles in film and TV, as well as theater, where she got her start as an 8-year-old in a San Francisco production of Les Misérables. And she's now appearing in her first musical since then, Baghdaddy, a sharp, darkly funny look at the people whose mistakes and misinformation — both willful and otherwise — spurred the Iraq War.
"As someone who hadn't done the show before and hadn't done musical theater in a gazillion years, I should have been more prepared than I was," Oleynik admitted. "I was not prepared at all."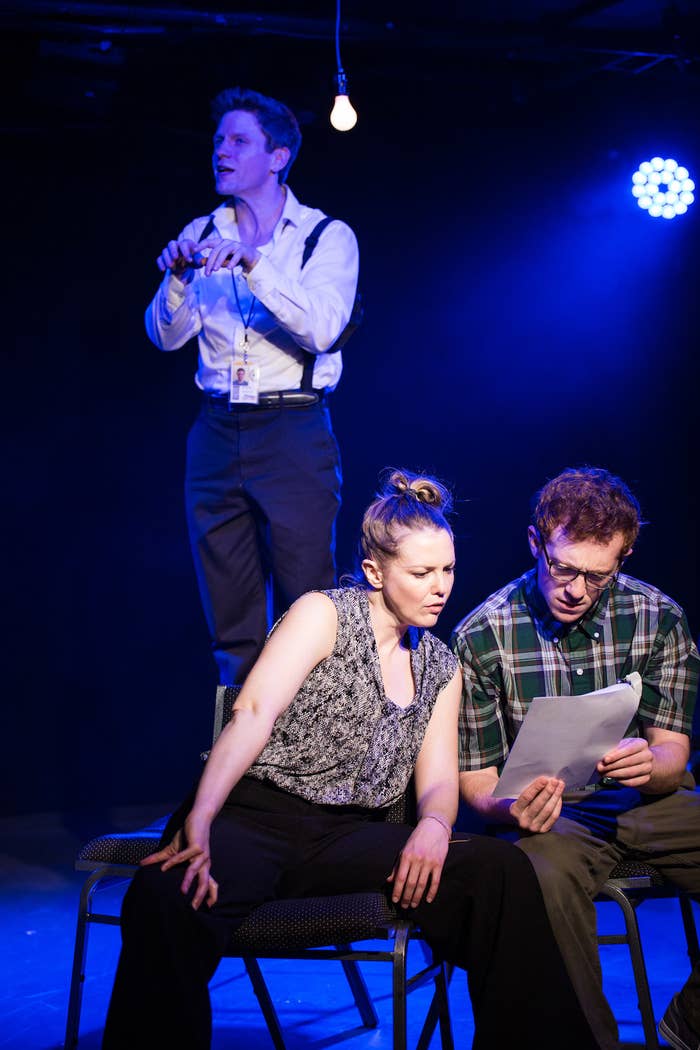 Oleynik first appeared in Baghdaddy in a 2015 production at the Actors Temple Theatre. But after completing that run and a year and a half off, she's now fully aware of just how much effort she has to put into the show that's running at St. Luke's Theatre.
This is live theater, and a low-budget off-Broadway musical where no one can hide behind elaborate sets. "It's a big, energetic commitment, and that's actually what I love about the show," Oleynik said. "All we have are each other, and we have to be locked in."
In talking about her work, Oleynik frequently returns to the idea of community: It's a word she uses often to describe the chosen families she's found on film and TV sets, and onstage. It's also a major driving force as she's transitioned from child stardom to the more nebulous world of adult acting.
But Oleynik is also driven by the desire to take on challenging work and continue to prove her worth as an actor, acknowledging the stigma that follows former child stars, who are often regarded more as props than as professionals. She's not resentful toward those who know her as Alex Mack — even when people who come to see Baghdaddy have expressed surprise that Oleynik is, in fact, a real actor — but she's eager to show them what else she can do.
"I don't take it personally," she said. "Let me prove myself. … I'm constantly feeling that way, like, put me in. Put me in, Coach. Let me show you what I can do."
Oleynik wasn't sure she wanted to be a professional actor when she was doing Les Misérables. She was only 8, after all. But it was during the run when she met fellow child actor Rider Strong, who was playing Gavroche, and decided to follow his lead. She started working with the same agent and acting coach, and accompanying the Strong family on trips to Los Angeles to audition.

"At a certain point, I lost some anonymity, and that was a bummer."
At first, it was just something to do, but eventually something clicked for Oleynik. "I remember being 10 years old and thinking, I want to be good at this," she said. "It wasn't about, I want to be on TV. It was more looking around at the other kids and being like, I'm not good at sports, I'm not really smart. I think I could be good at this, though."
Once she started putting in the effort, Oleynik began booking work; her first gig was a guest spot on a 1993 episode of Dr. Quinn, Medicine Woman. The following year, she got her big break when she was cast on Alex Mack, after a short audition process she no longer remembers well. But while she was clear about the anxiety that goes into most pilot seasons, she felt an instant ease with this project: In playing Alex, she saw herself. Alex felt like a real 13-year-old trying to make sense of her life, with or without the ability to melt into a puddle or zap things with her fingers.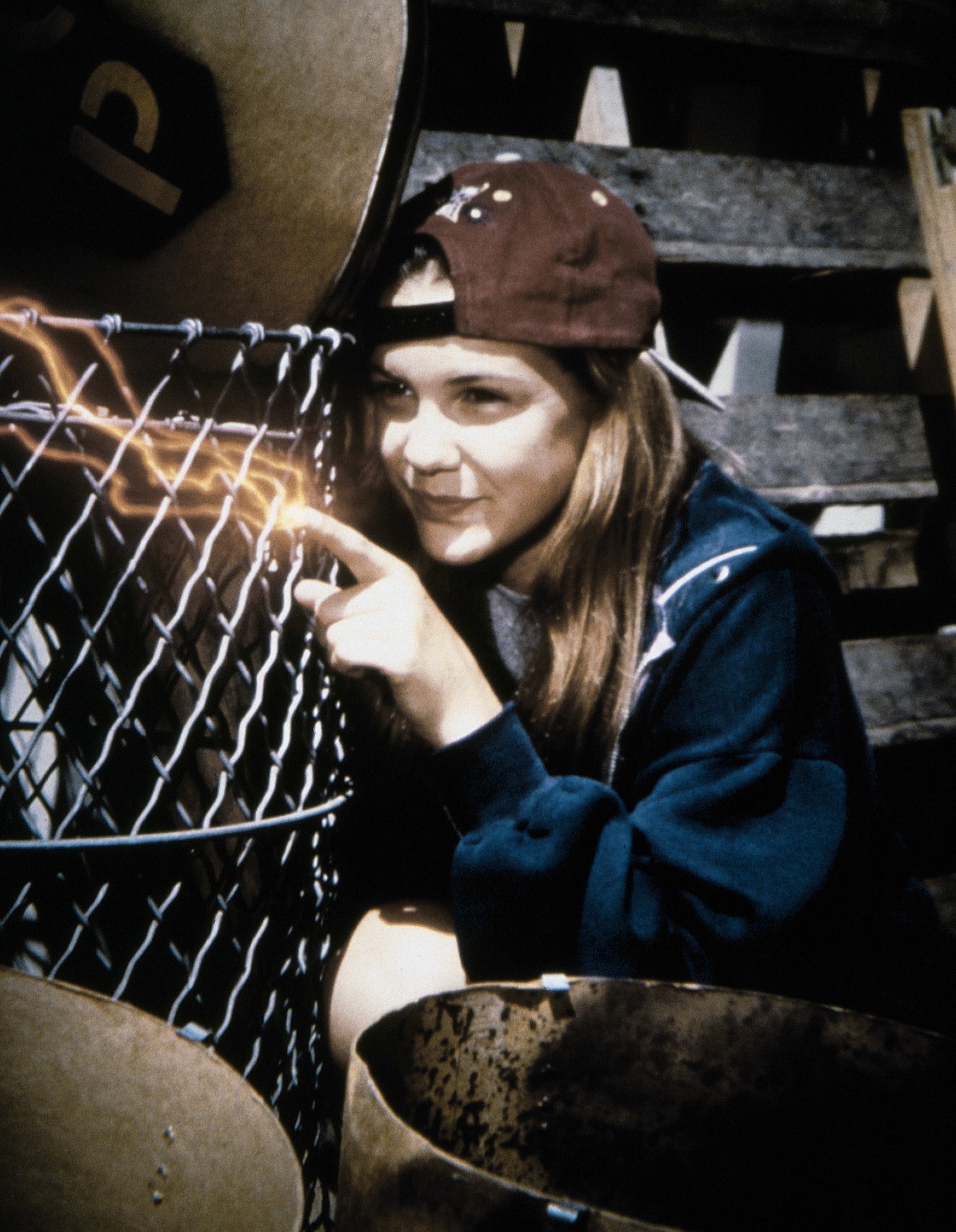 For those who weren't raised by Nickelodeon, it's difficult to convey what a smash The Secret World of Alex Mack was. It had the 8 p.m. lead-in on the Saturday night line-up SNICK, replacing the similarly iconic-to-millennials Clarissa Explains It All in 1994. SNICK was event television at the time, and the show's success transformed Oleynik from "just an average kid" into a celebrity.
Oleynik maintains that she led as normal a life as possible, attending the same school she'd been going to since kindergarten. But her first time being recognized in public was a wake-up call. "I was like, This is weird. Is this my life now? And then it did become my life for a while," she said. "At a certain point, I lost some anonymity, and that was a bummer."
While Oleynik stayed grounded — with help from Nickelodeon, which she said wanted to let its young actors lead normal lives — she did have moments of discomfort with her new public persona. She was going through the rough early teen years that most of us would have rather spent hiding behind closed doors. Oleynik did enjoy some of the perks, she confessed, like Converse shoes sent to the cast. ("Is this what being a celebrity is?" she recalled wondering. "You get Converse?") More importantly, she was glad to be a part of something that resonated with people.
As the show's popularity rose, Oleynik continued to strive for normalcy. "We were pretty driven to do what we had been doing," she said. "When things like that happen, they just kind of happen."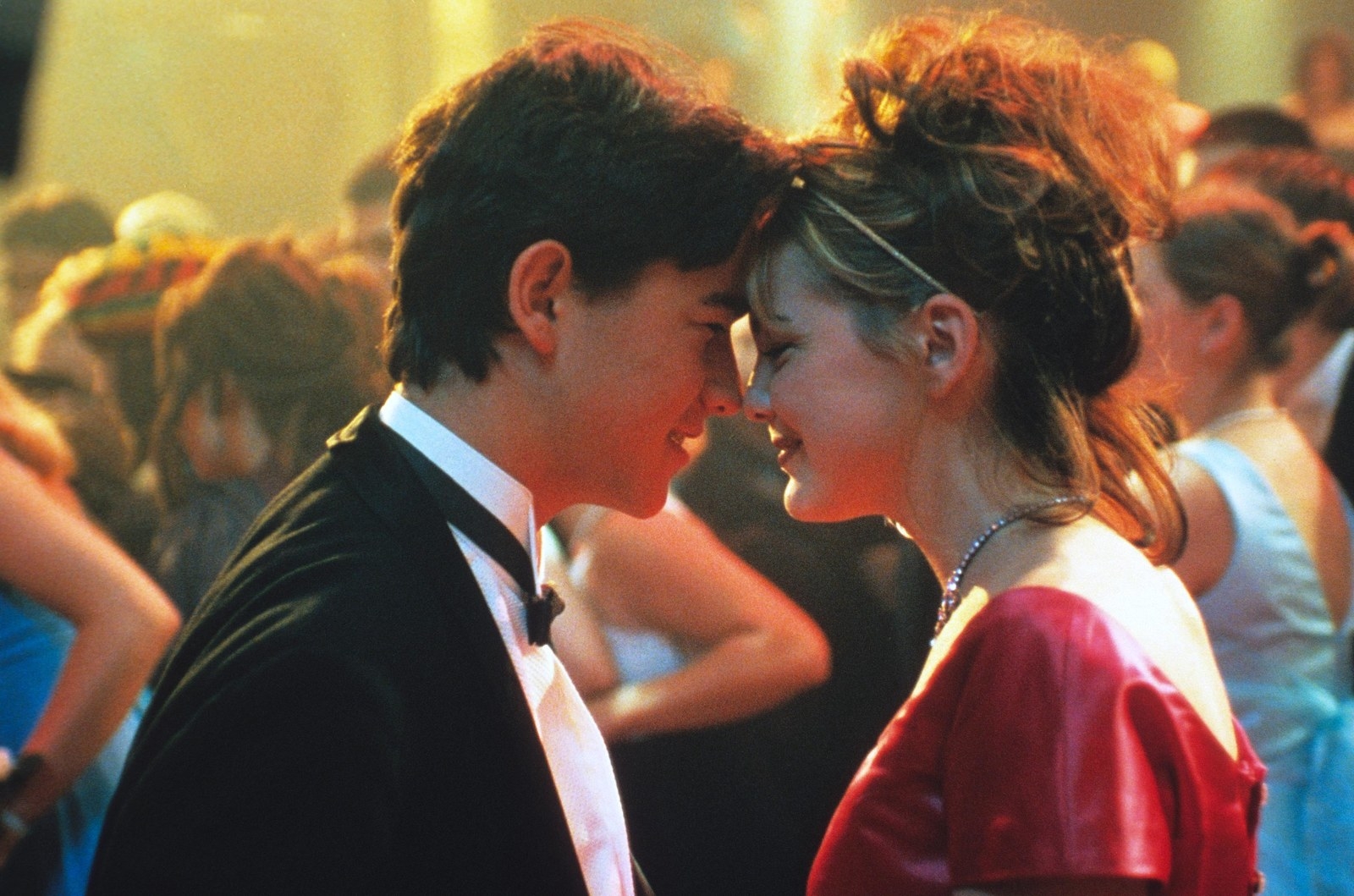 The Secret World of Alex Mack could have gone on longer; it was Oleynik who decided to step away from the series in 1998 after four seasons. "Something was instilled in me very early on that you keep doing a thing as long as you want to do a thing," she said. "Then I went back to high school and I was bored."
But while she was ostensibly back in high school full-time, Oleynik was still acting as well. One of her most noteworthy jobs came around this time, when she played Bianca in 1999's Taming of the Shrew-inspired 10 Things I Hate About You. But she also wanted to pursue higher education. While filming, she remembers applying to college alongside fellow 17-year-old costars Julia Stiles and Joseph Gordon-Levitt.
Strangely enough, Oleynik ended up at Sarah Lawrence, the liberal arts college Stiles' character Kat regards with reverence in 10 Things. At college, she almost fully moved on from acting, going on the occasional audition but focusing most of her energy into school. At the time, she doubted if she would ever return to her former career.
"I thought I probably wasn't [going back to acting]. I didn't study theater while I was there," she said. "I just wrote a lot of really bad poetry."
"I liked kind of starting over and having a little bit of a clean slate."
Oleynik gushes about her time at Sarah Lawrence, saying she'd do it all over again in a heartbeat. But after graduating, she realized that her acting career wasn't actually over. "What I thought was me wanting to leave the business was actually just me saying, no, I'm ready to be a different kind of actor," she explained.
It wasn't easy to step back into the acting world. For one thing, Oleynik had been mostly off the radar for a few years. For another, those who were familiar with her work knew her as a teen star, which meant she had to reintroduce herself as an adult actor. But that endeavor didn't bother her — she appreciated that she was going out for smaller, more character-driven roles in movies and guest spots on TV shows.
"I liked kind of starting over and having a little bit of a clean slate," she said. "And as soon as I got back on set, I was like, Oh, right, I love this."
Most of what Oleynik has done since then has been lower-profile than her early work, but she's managed to find roles that excite her. She did episodes of Malcolm in the Middle, Mike & Molly, and Without a Trace, and had recurring roles on Hawaii Five-O (where she got to die onscreen) and Mad Men (where she got to be married to Ken Cosgrove). She even returned to the world of teen television with an arc on Pretty Little Liars.
The way Oleynik sees it, acting is a relationship, and as long as she's checking in with herself and making sure she still enjoys it, she's glad to keep doing it. It helps that the hard-work aspect of being a character actor is something she treasures. When Baghdaddy came along, it was exactly the kind of endurance test she was looking for.
"I always find things that are challenging, but for me, roles like this come up about once every five years," she said. "Whatever life this show has or doesn't have, it is a reminder of the way that you want to feel in your work and the kinds of stuff you want to be seeking out. It's always more fun when you're challenging every part of yourself."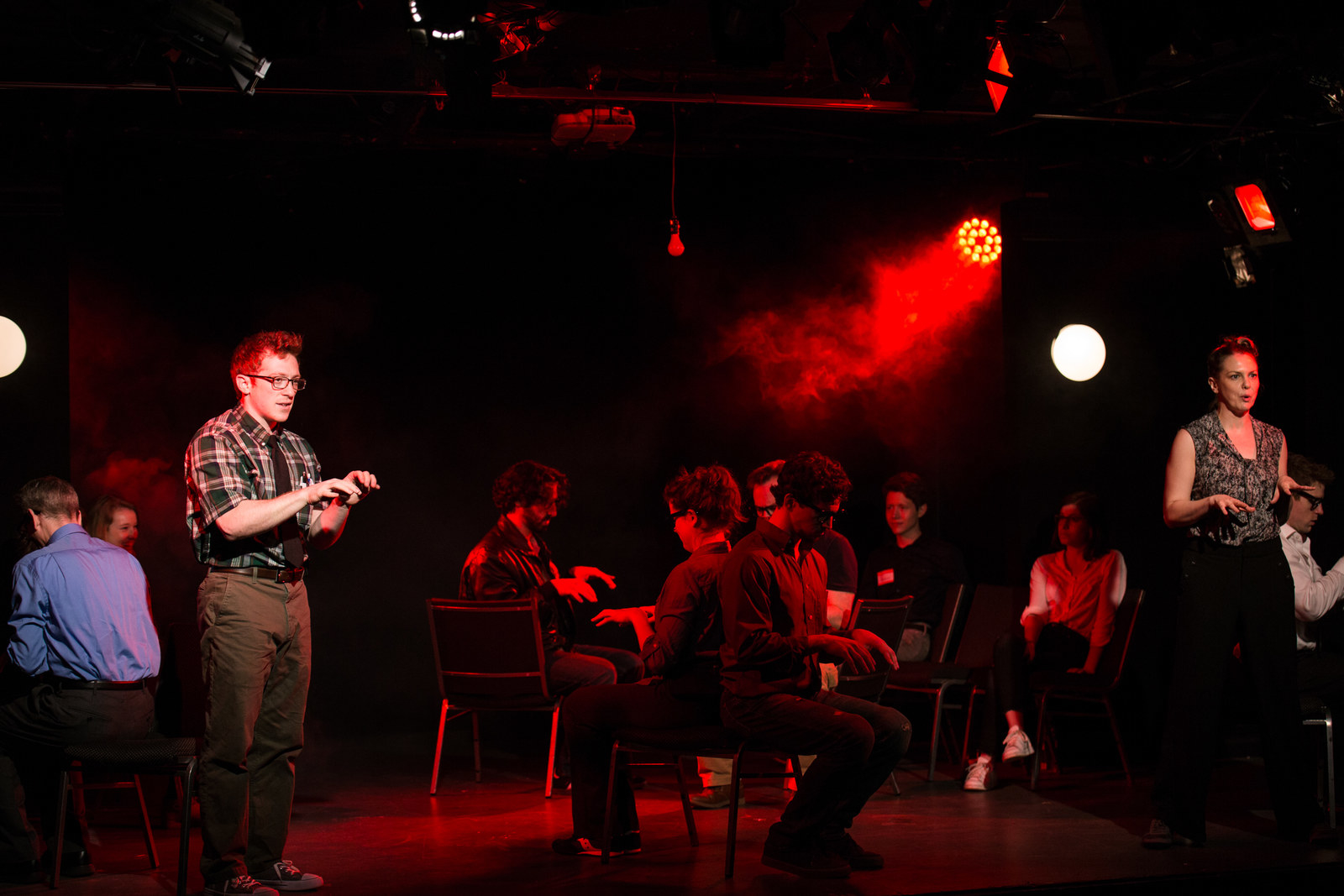 That challenge included dancing. Oleynik admitted to being a bit taken aback when she first met Baghdaddy choreographer Misha Shields: This was going to be a real musical. And then, of course, there's the singing — and rapping — as Oleynik's CIA analyst Berry wrestles with her complicity in the Iraq War through song.
The show is largely lighthearted in its approach to recent history, but it's not without somber moments. And the larger-than-life story is made all the more poignant and enraging by the fact that, as the actors remind the audience, it's based on what really happened. Baghdaddy isn't just challenging for the actors who perform it; it takes something out of the audience, too.
"At the end of the show, I get a chance to look around and feel like I've really, really shared in something with a whole new group of people, and it's exciting and thrilling every time," Oleynik said. "Most people leave with more of a sense of community and what's possible with community, and being a little bit more vulnerable than you're usually comfortable with."
Doing the show has required Oleynik to step back into the public: She's far more active on her Twitter account than she had been before the run, engaging in conversations with followers as she encourages people to come see a show that she believes is important.
To be fair, she hasn't been totally MIA over the past decade — she's just been more removed. But over the past few years, she's picked up on the uptick in '90s nostalgia that once again boosted her profile, as Alex Mack reruns returned to television and sunflower dresses popped up at Urban Outfitters. And even if she weren't more actively involved in promoting Baghdaddy, she'd still be meeting people constantly. Oleynik said that she's recognized at least once a day.
While some fans praise Alex Mack or 10 Things I Hate About You, there are also the people who don't really know why they're approaching Oleynik. They see her and feel compelled to say hi, because they're sure — on some level — that they grew up together.
"People just constantly think they know me, but that we went to camp together," she said, smiling warmly. "I take it as a huge compliment. Makes me feel cozy."