This post has not been vetted or endorsed by BuzzFeed's editorial staff. BuzzFeed Community is a place where anyone can create a post or quiz.
Try making your own!
24 Reasons We'll Never Get Over Meredith And Derek
"Pick me. Choose me. Love me." *Spoilers ahead.*
1.
For starters, their relationship began in the unlikeliest of ways: a drunken one-night-stand.
4.
And eventually they got to the point where they were totally comfortable around each other.
6.
Derek was there to rescue Meredith both emotionally...
12.
But they were willing to accept life's scary realities.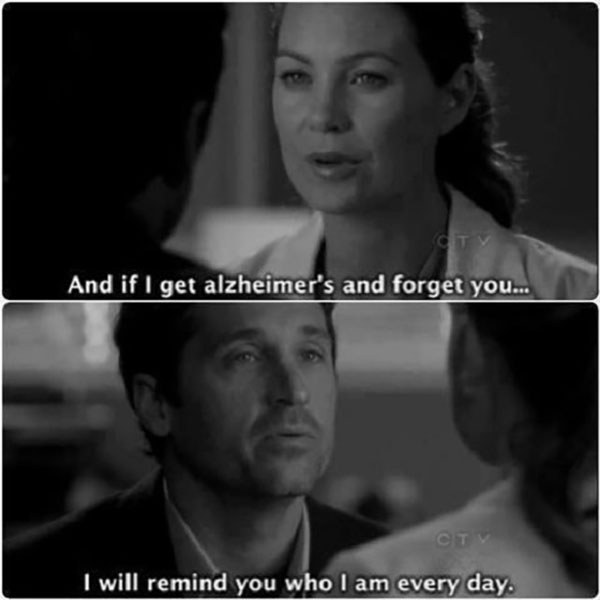 14.
Even though they understood the significance of a romantic gesture.
17.
They knew that relationships aren't easy.
20.
But it was all worth it.
22.
They should have grown old together.
23.
But now we're left to mourn the loss of 1/2 of our favorite TV couple.
24.
And it leaves us feeling dark and twisty.