Bunny Slope is a secret jacuzzi bar inside Acme Hotel.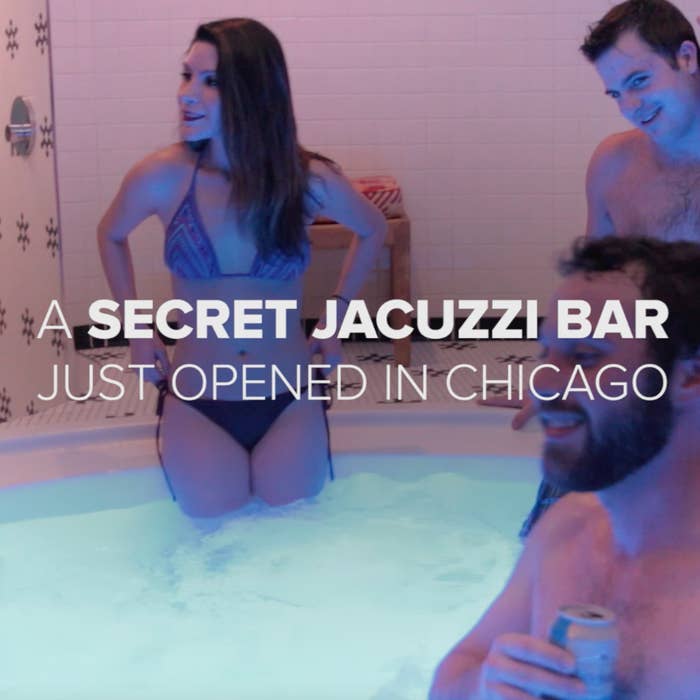 Instead of heading into the main bar, take a right down the stairs and arrive in ~hot tub paradise~.
It's even ski-themed to keep you extra toasty...
It's the perfect place for you and your friends to enjoy two of life's greatest pleasures: hot tubs and dranks.