Yesterday, Joe Biden was officially sworn in as the 46th president of the US. In addition to all the memorable moments and hilarious memes from the day's events, people were obsessed with Michelle Obama's outfit.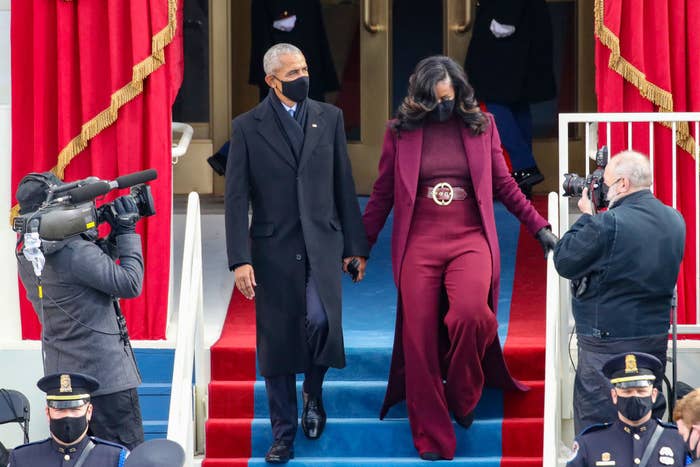 The former first lady arrived in a plum and burgundy outfit, which featured a turtleneck, wide-leg trousers, and matching overcoat by Black American designer Sergio Hudson. And let's not forget that gold belt.
I mean, MICHELLE!!!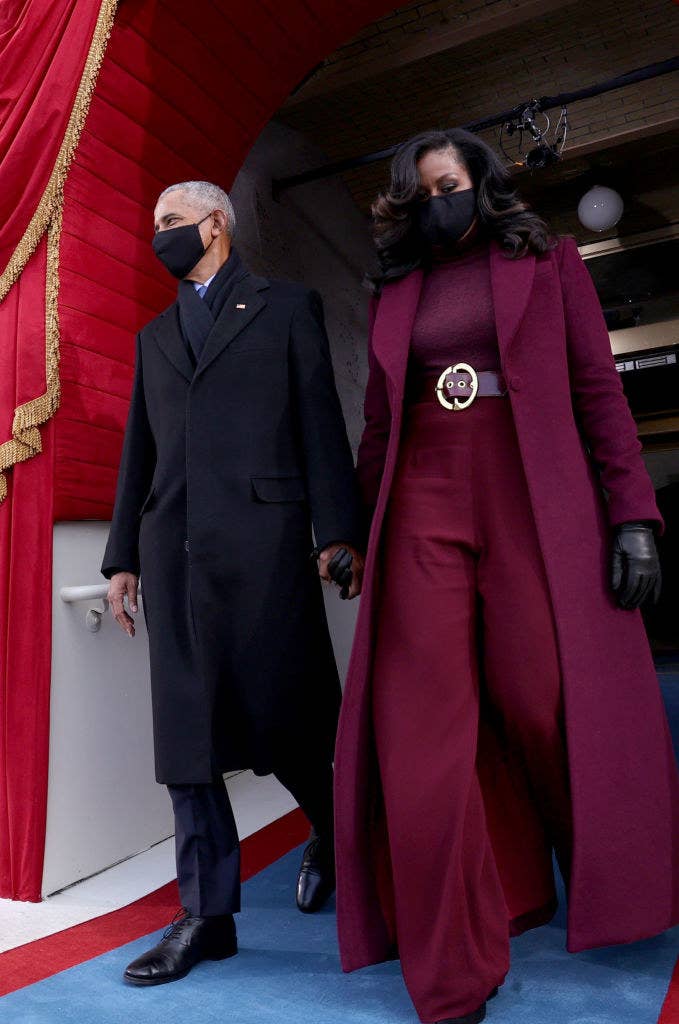 It hasn't even been 24 hours since Michelle showed up and SHOWED OUT at the ceremony — but Georgia-based entrepreneur Iesha Gilchrist already has Michelle's look down pat.
To create an affordable Michelle-inspired look, Iesha first turned to a well-known thrift store: "I went to Goodwill around 4:30 p.m. It literally took me 30 minutes to find the pieces." In the video, she finds wide-leg trousers and a matching handbag:
"My Goodwill was color-coded, so that helped with the quickness. I only had to go to one section to find everything I needed." As the video continues, she finds a jacket and top — all in the same hue:
"From there, I went to Burlington Coat factory because I desperately wanted to use a belt buckle. There was ONE BUCKLE belt left at Burlington, and from there I went home and washed my garments, which took about two hours."
"Filming took me about 15 minutes to record and 45 minutes to edit. My dad helped me with the gloves because that was the only thing missing from my look. As soon as I finished, I posted it."
Here's the final outfit — all for $20!
Iesha's look is definitely giving me Michelle vibes.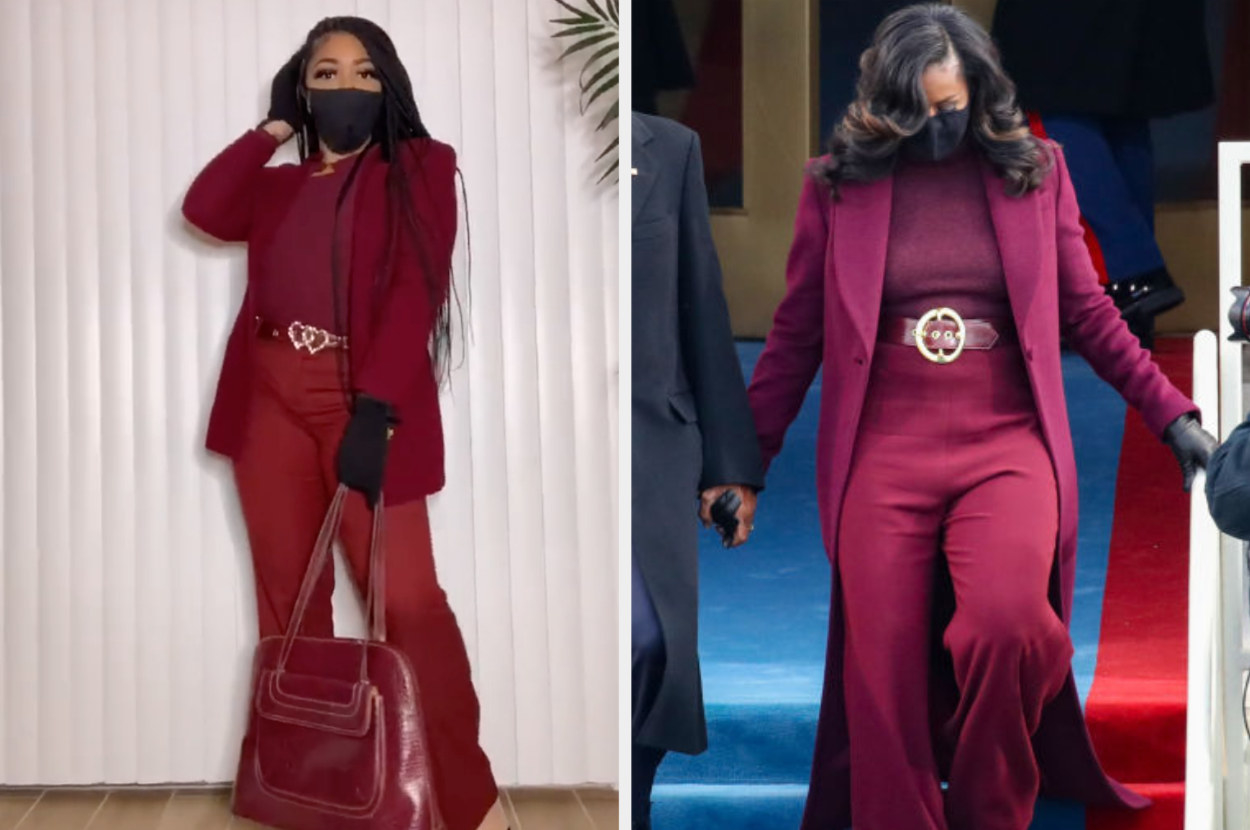 Now, this $20 Michelle Obama outfit is impressive — but Iesha is used to the affordable thrifting game. She regularly makes content showing people how to create stylish looks on a budget.
"I hope people will realize that it's not about what you have on or how much it costs. Style can't be bought; you make the clothes — the clothes do not make you."