7.
This bride who tried to get a makeup artist to reduce their prices by HALF — and pay for their own travel expenses: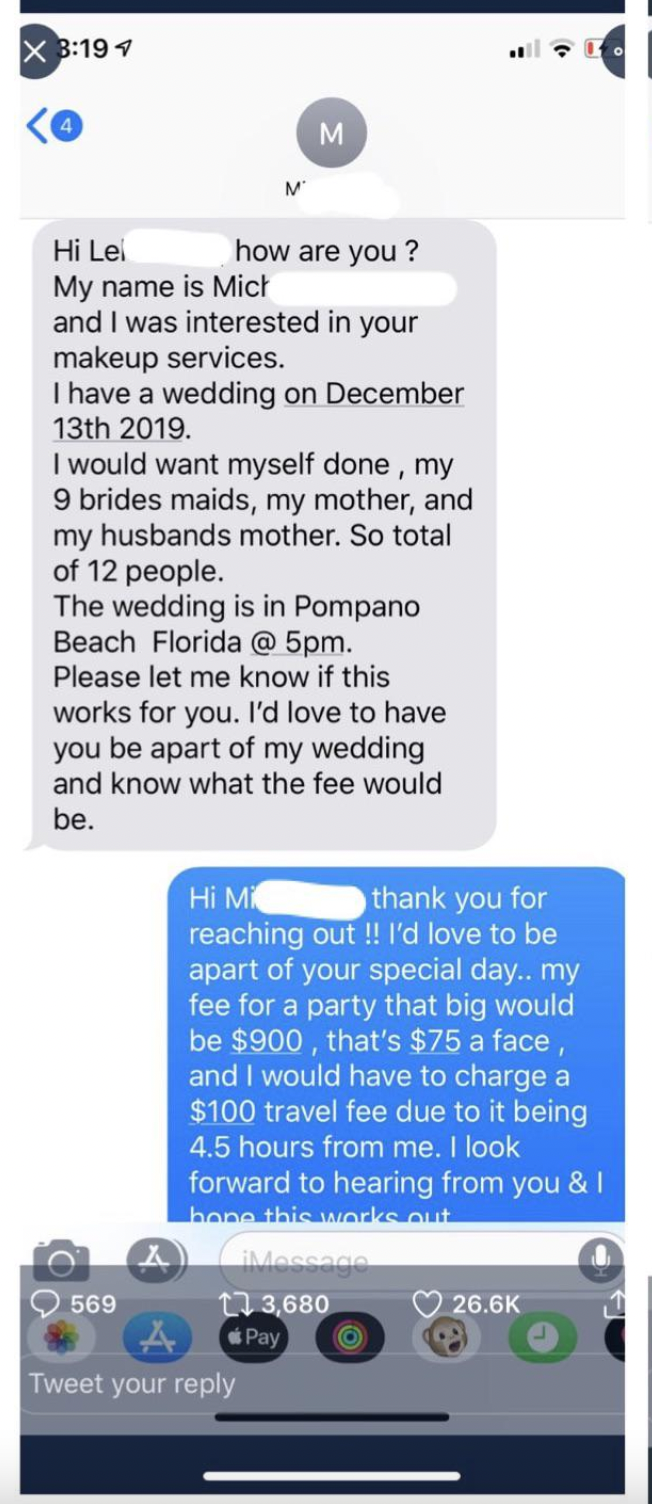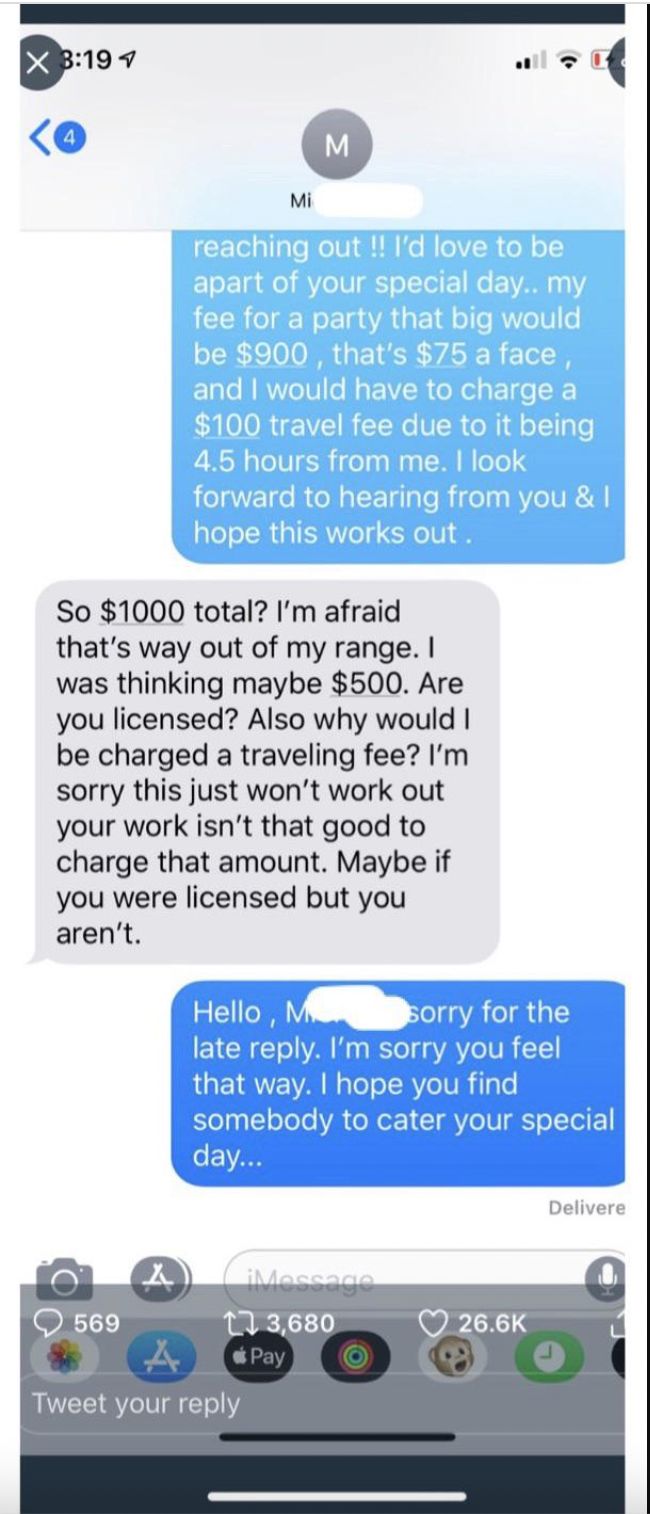 12.
This bride who wants a coworker to complete multiple art pieces for her wedding on short notice — then gets mad when it's declined: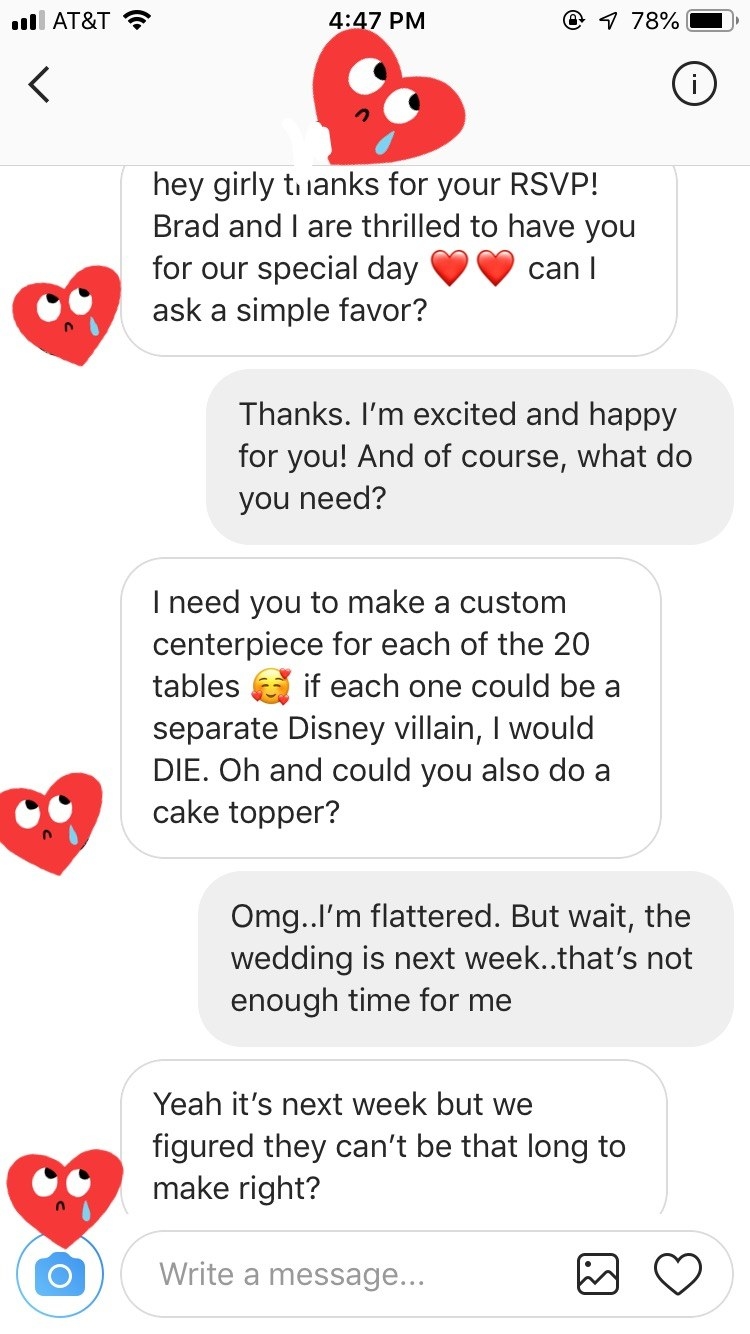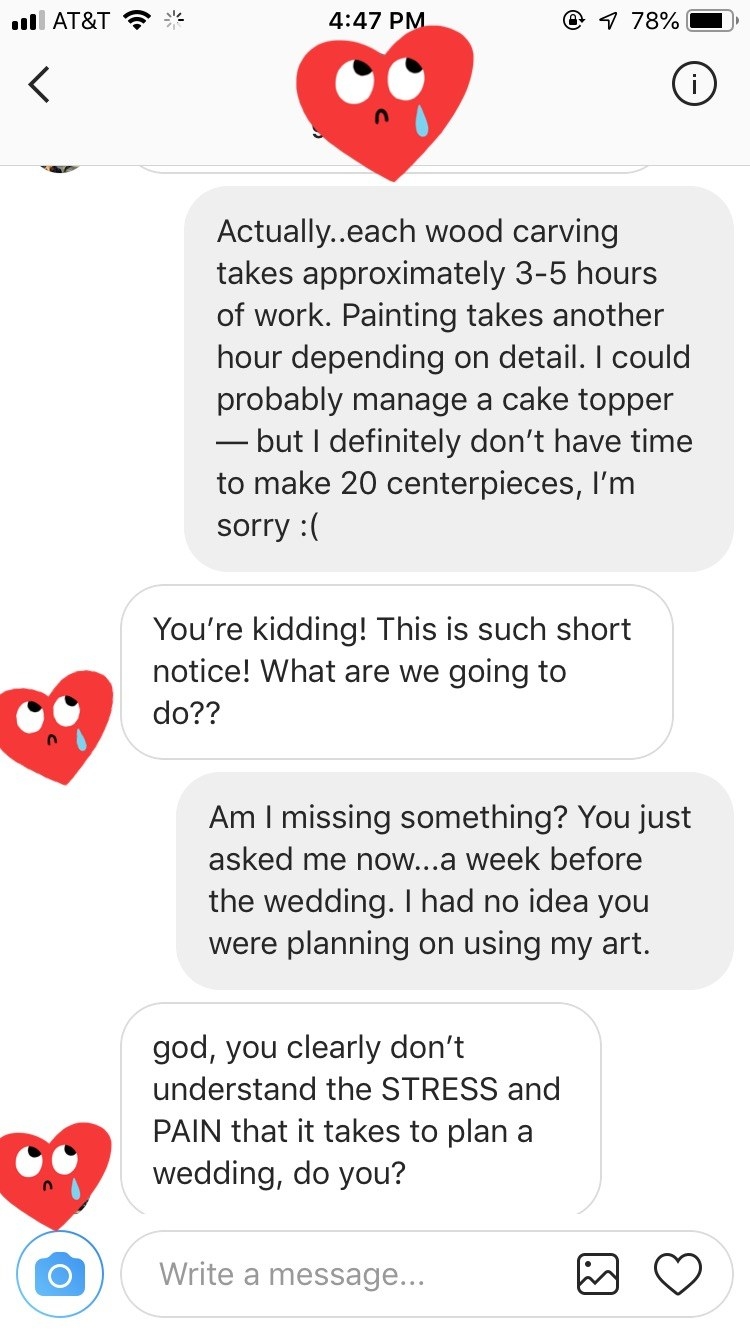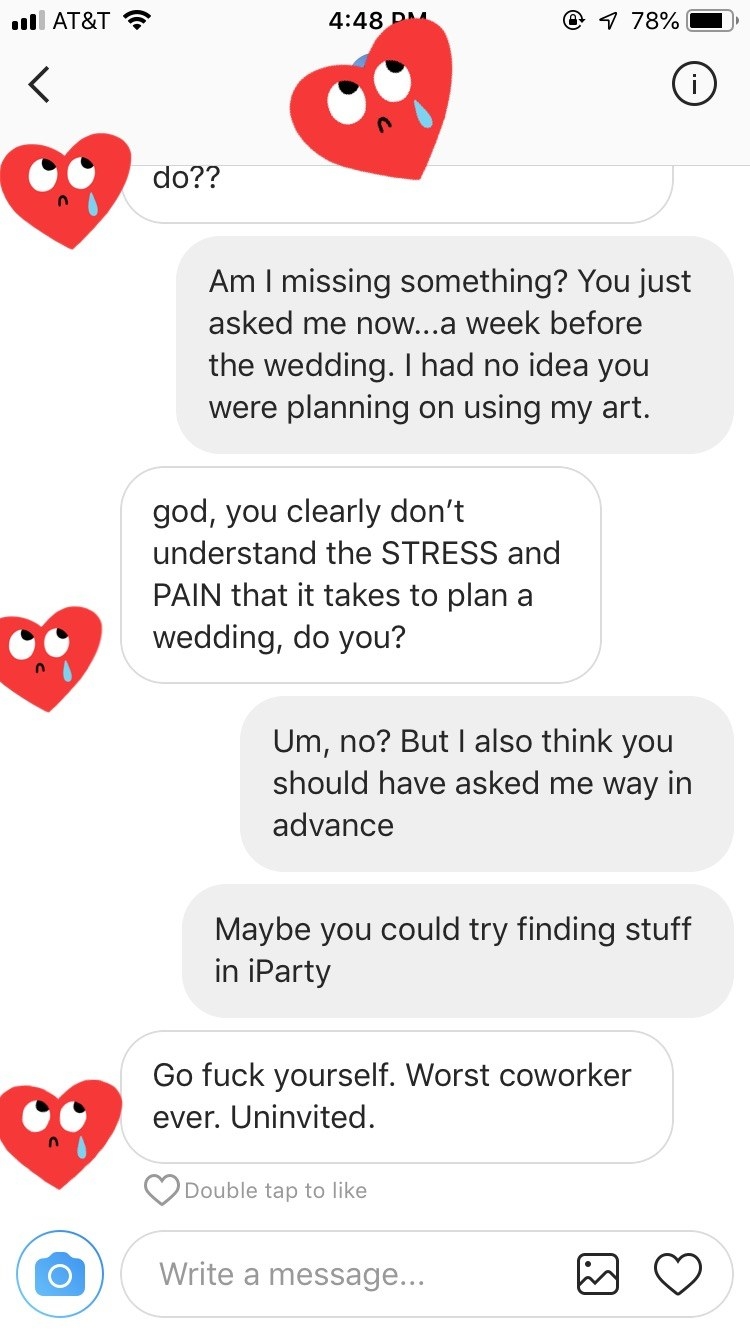 WHEW. What do you think of these? What's the most entitled thing you've seen a bride do? Let us know in the comments below.
H/T: r/ChoosingBeggars