2.
This (ex-)husband who hasn't spoken to his former spouse in two years — but reached out just to get free access to Hulu: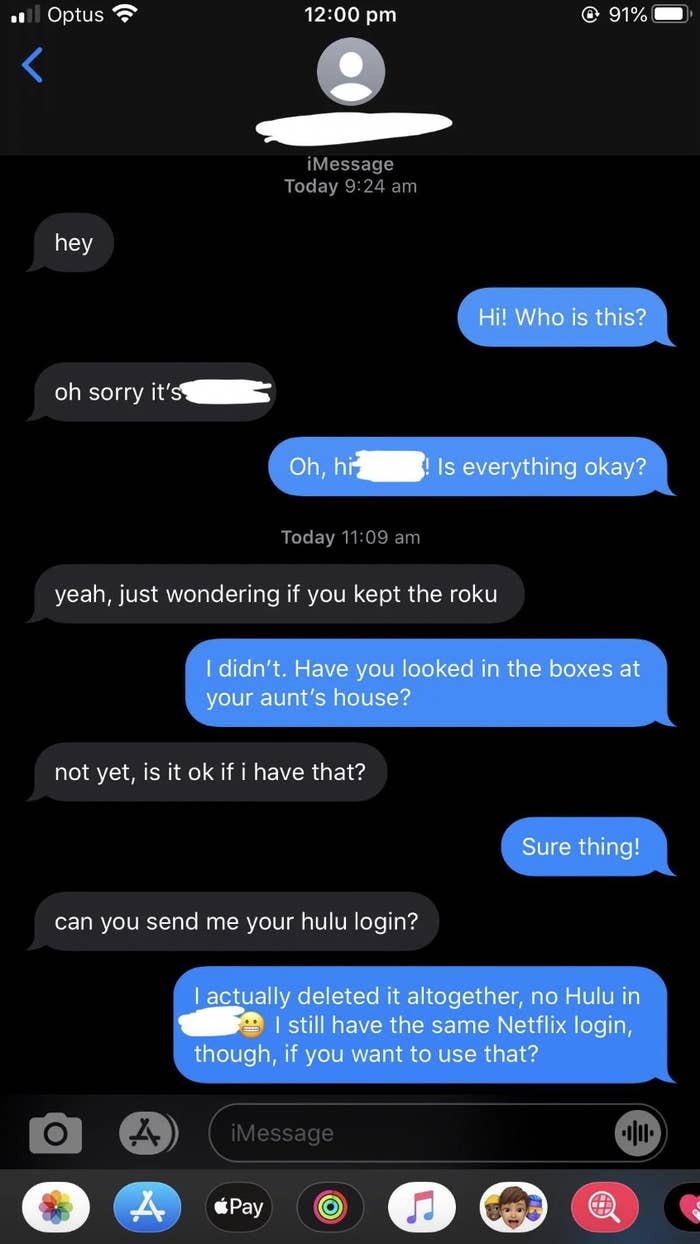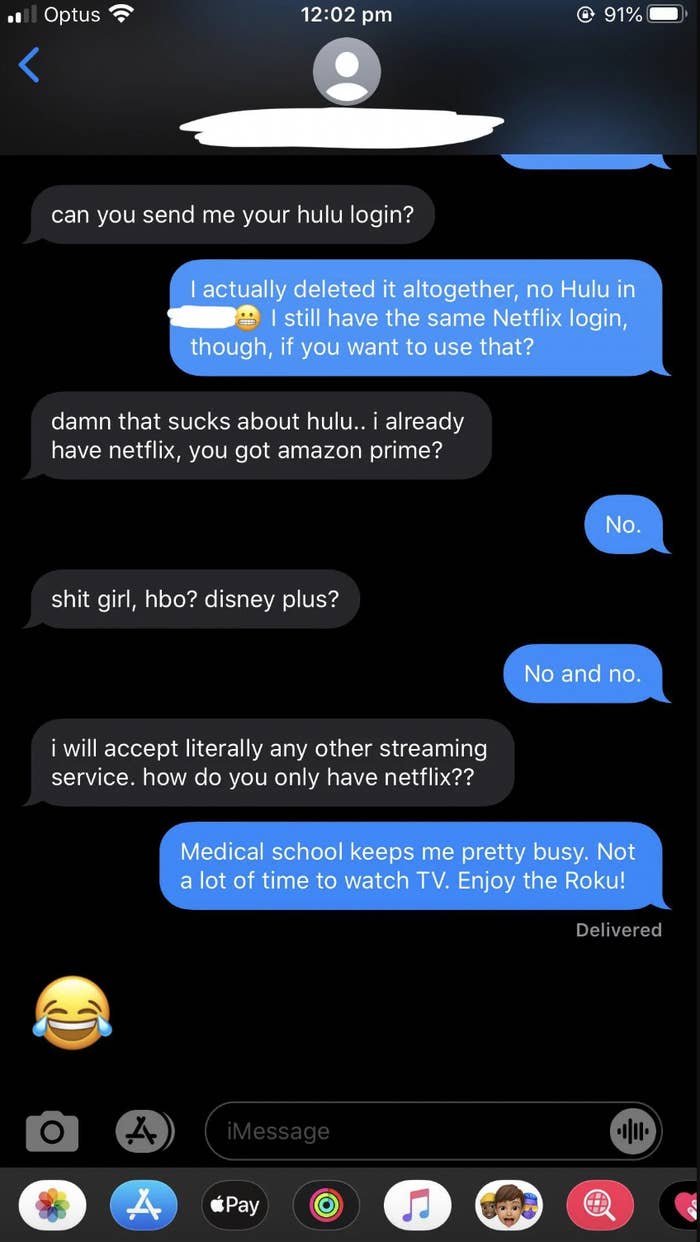 5.
This cheating husband who was caught on Tinder: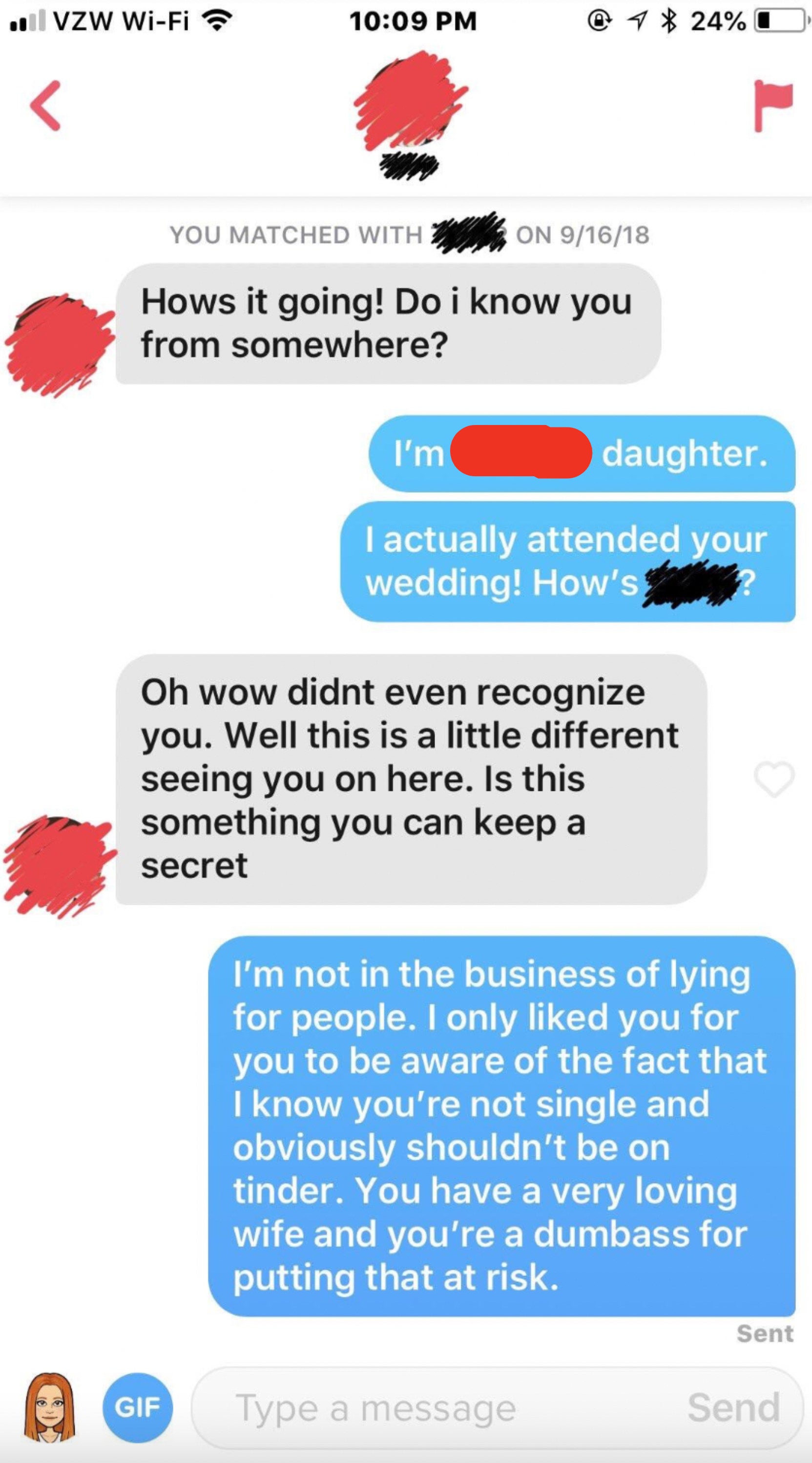 7.
This lazy husband who "did the laundry" and decided to throw the ENTIRE PACKAGE of detergent pods in the washing machine: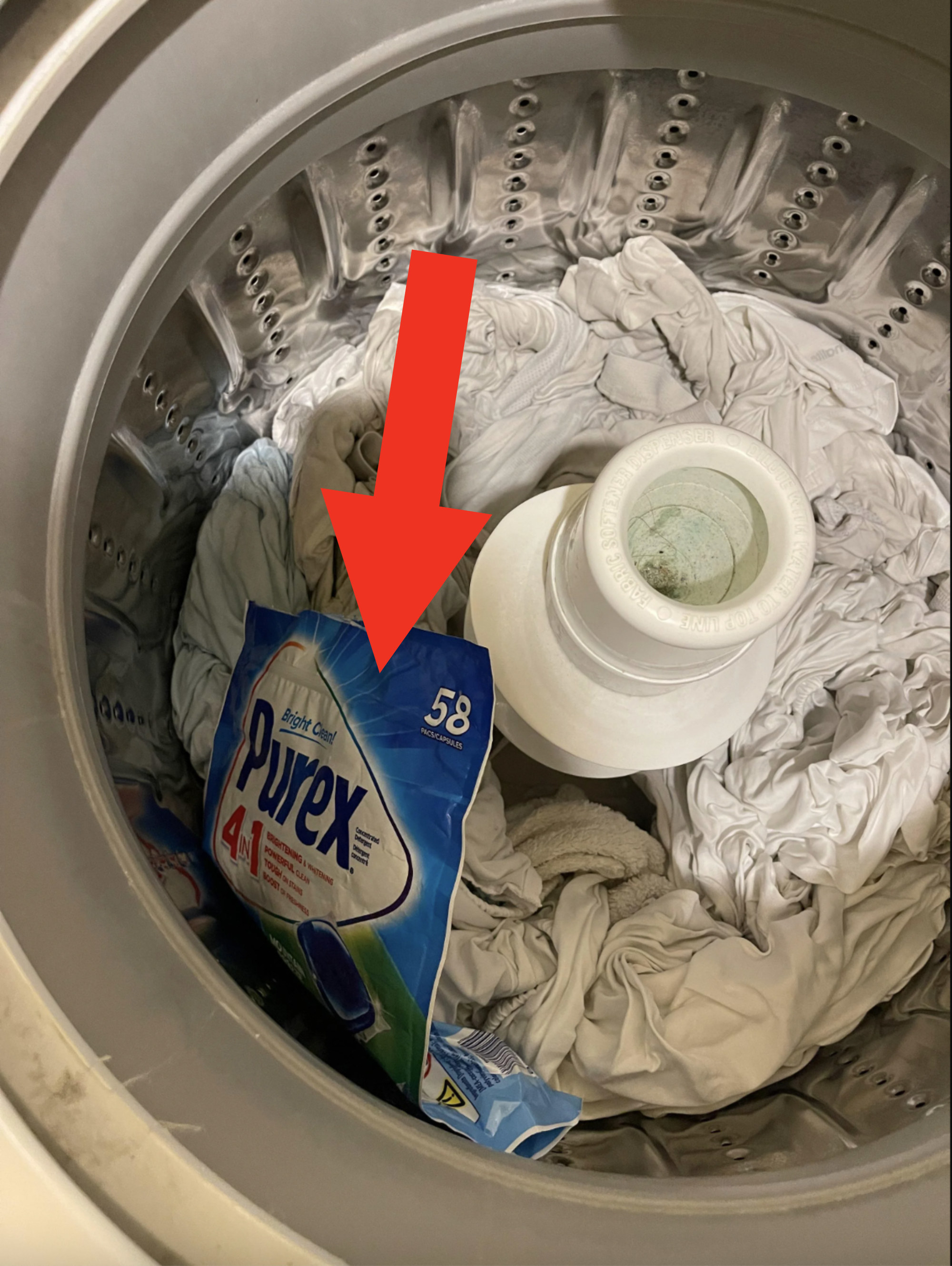 The result: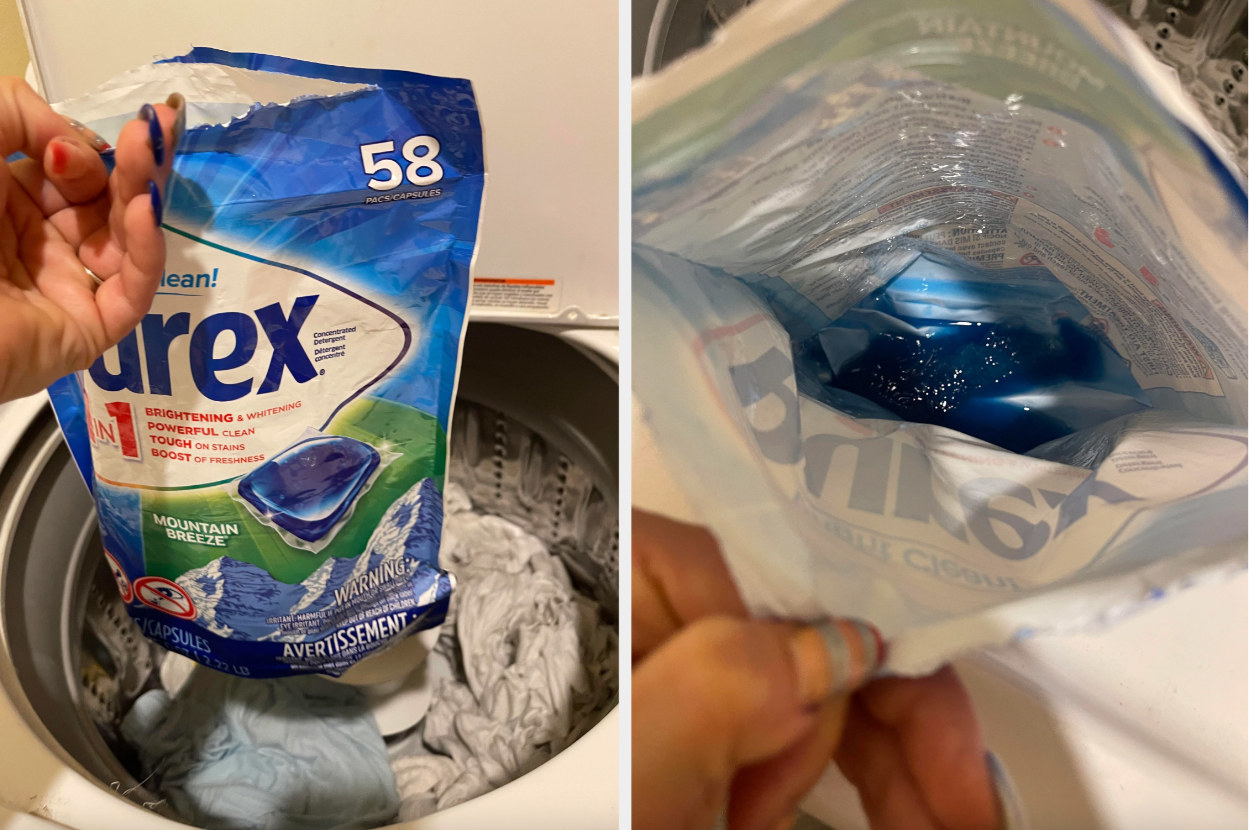 8.
This soon-to-be-ex-husband who's taking advantage of local food banks "just because he can" — when he can afford to buy groceries — and then ends up tossing most of the food when it goes bad: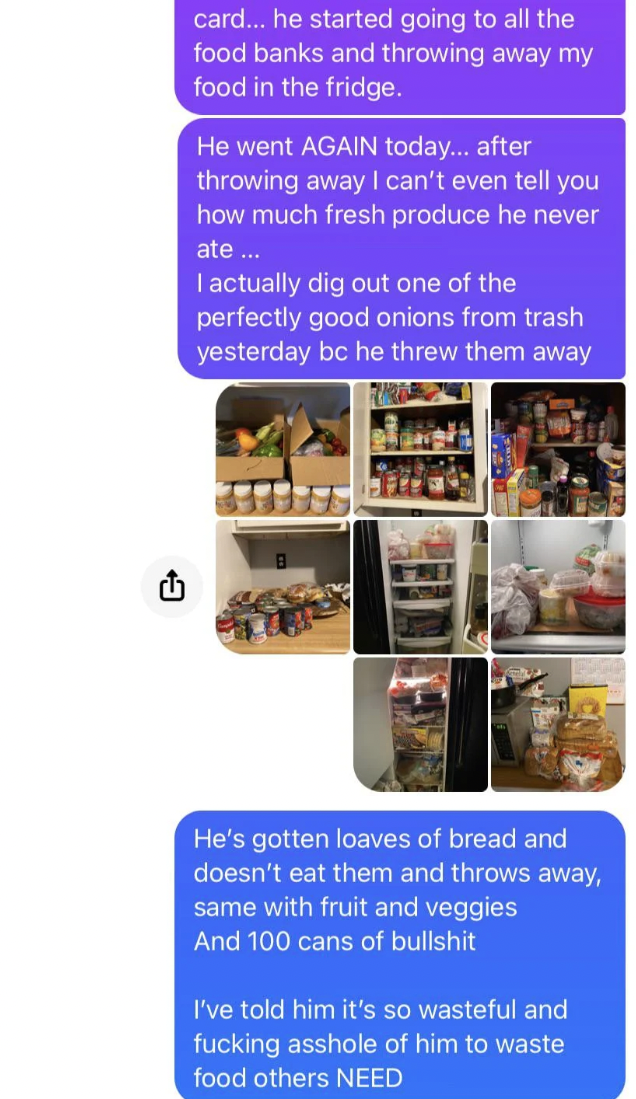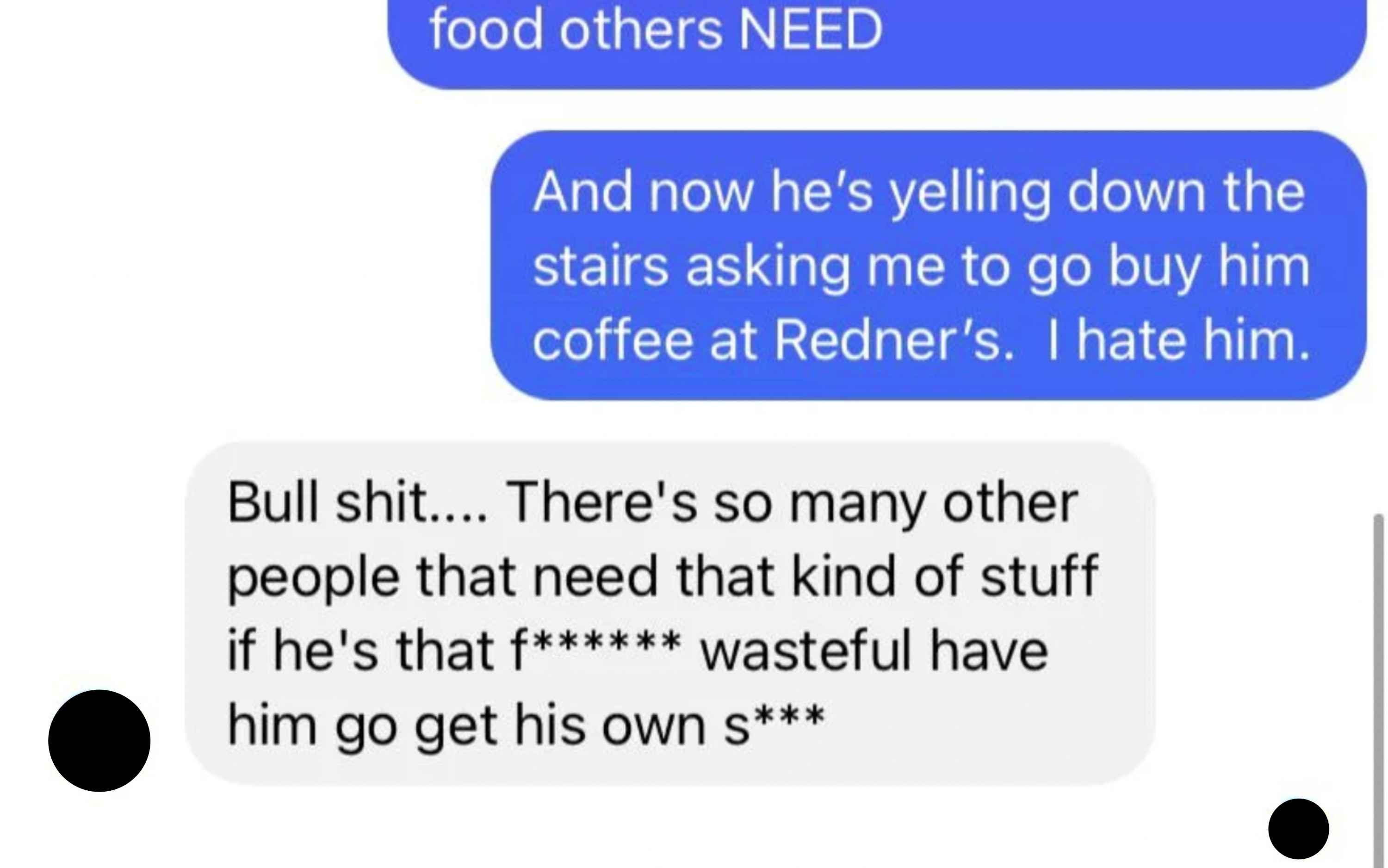 Exhibit A: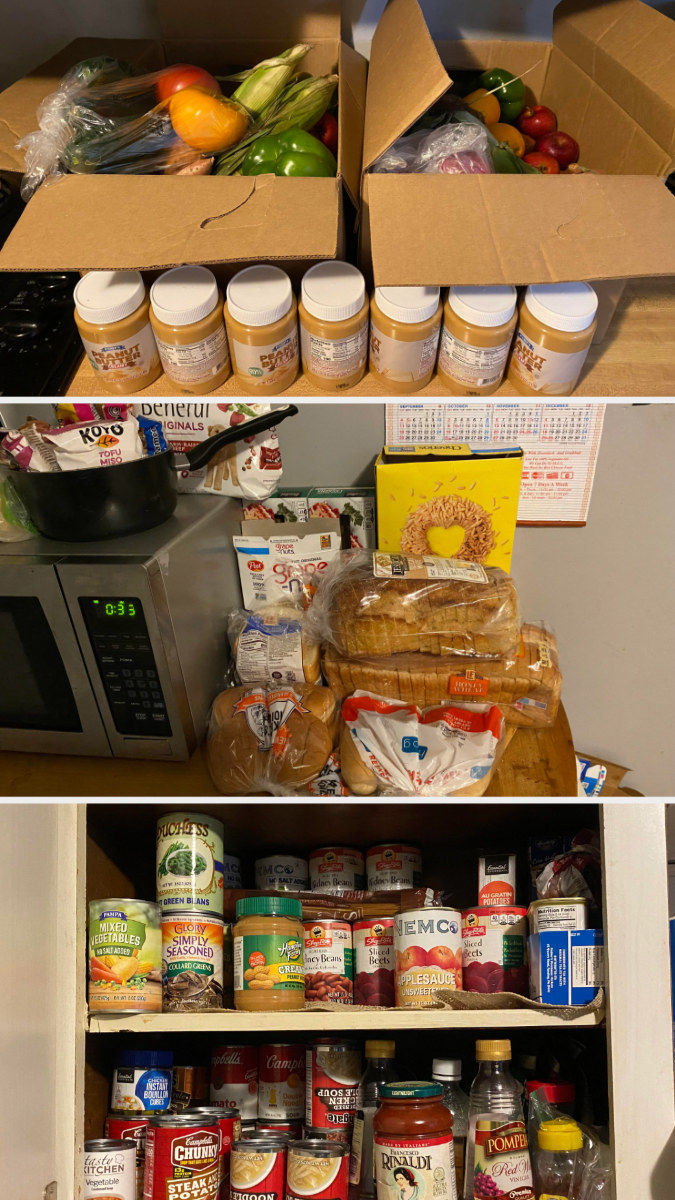 13.
And finally, this husband who was exposed on Facebook for cheating on his wife with their maid: