What you need:
Pravana VIVIDS colors used:
NEON Pink + VIVIDS Magenta
NEON Yellow
NEON Blue + VIVIDS Blue
Lavender – NEON pink + NEON blue
LOCKED-IN pink
Silver – VIVIDS Silver + PASTELS Luscious Lavender
Green – LOCKED-IN Blue + LOCKED-IN Yellow
Instructions:
Jamie created a three-pronged star centered at the crown. At the base of the interior of the star was the custom neon pink. The outside of the star was the custom neon blue, the back of the head was a custom lavender shade then she pinwheeled around the head adding color through the midshaft and ends with a heavier concentration of the silver formula for a prismatic effect.
SLAYYYYYYYY.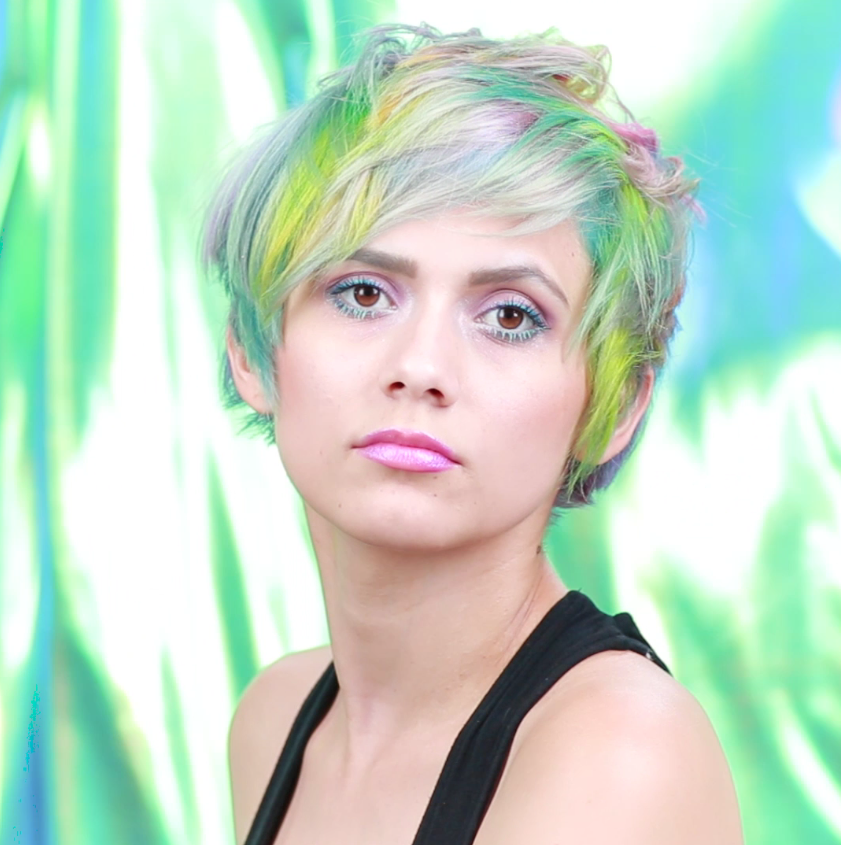 Follow BuzzFeed's Top Knot on Facebook for more unique and stunning beauty looks.