21 Totally Delicious Things You Can Do With Leftover Turkey
Toast + Thanksgiving Leftovers = Heaven.
by
,

The day after Thanksgiving, we acknowledge an absolute truth: The leftovers are the best part.
You're a little tired, a little cranky, maybe hungover. But: 🙌 There's a fridge full of leftovers waiting for you.
You can house a tupperware of cold turkey, there's no shame in that. But if you want a little something more, may I suggest: TOAST.
Here are 21 ways to make your leftover turkey into easy, delicious toasts.
1.
Cheese Plate Toast
2.
Buffalo Wing Toast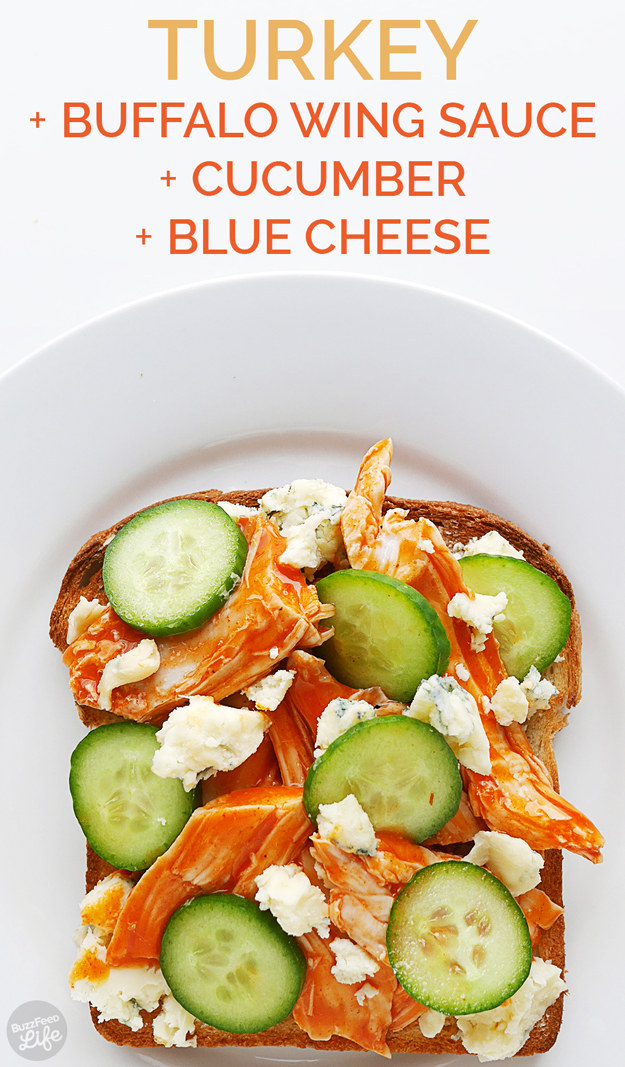 3.
Mediterranean Toast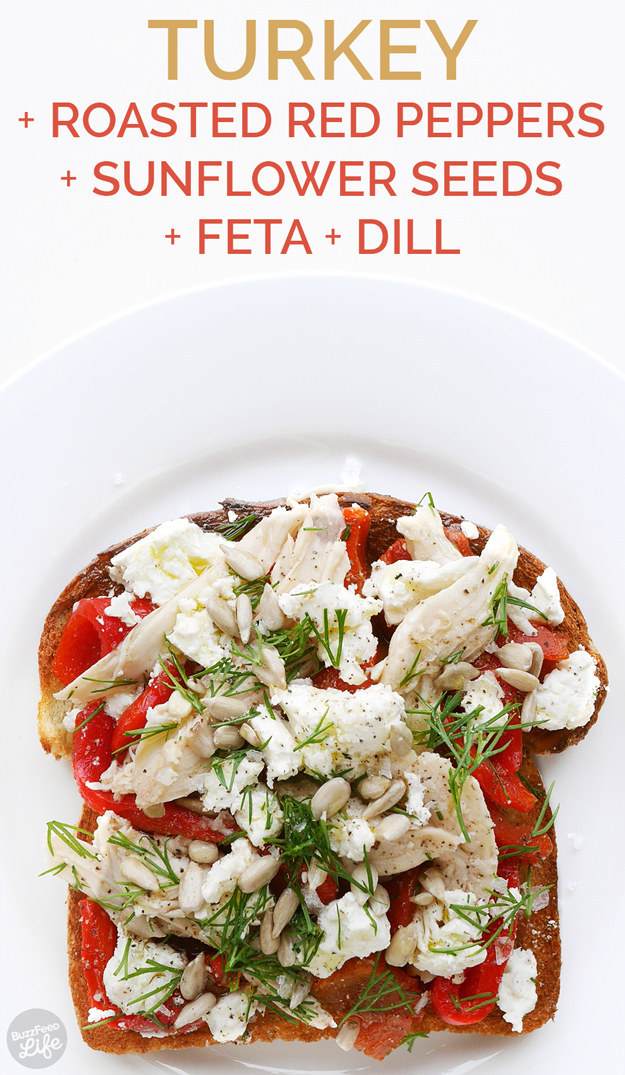 4.
Hungover Toast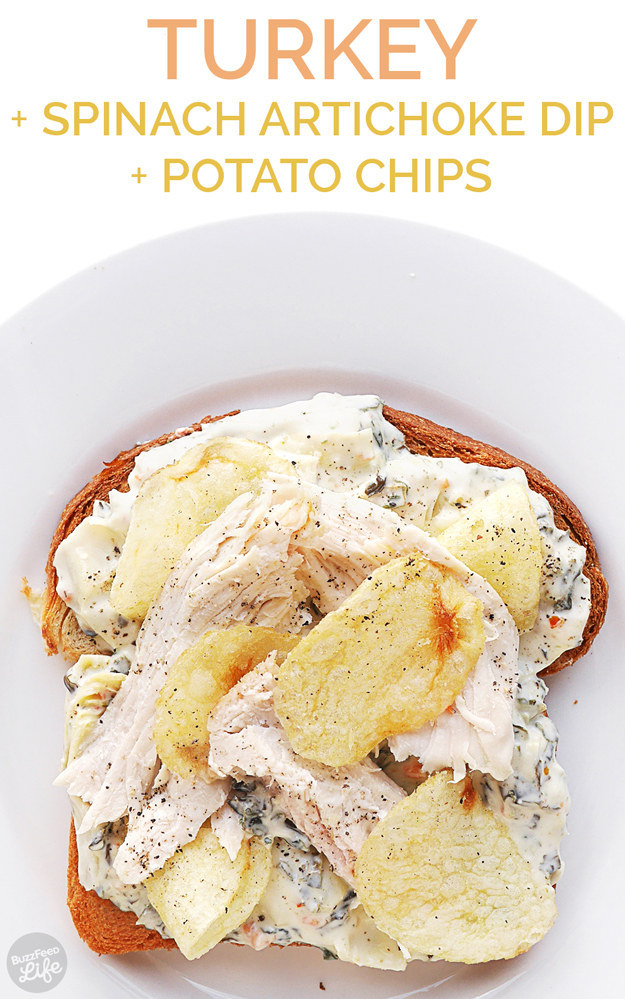 5.
Salad Bar Toast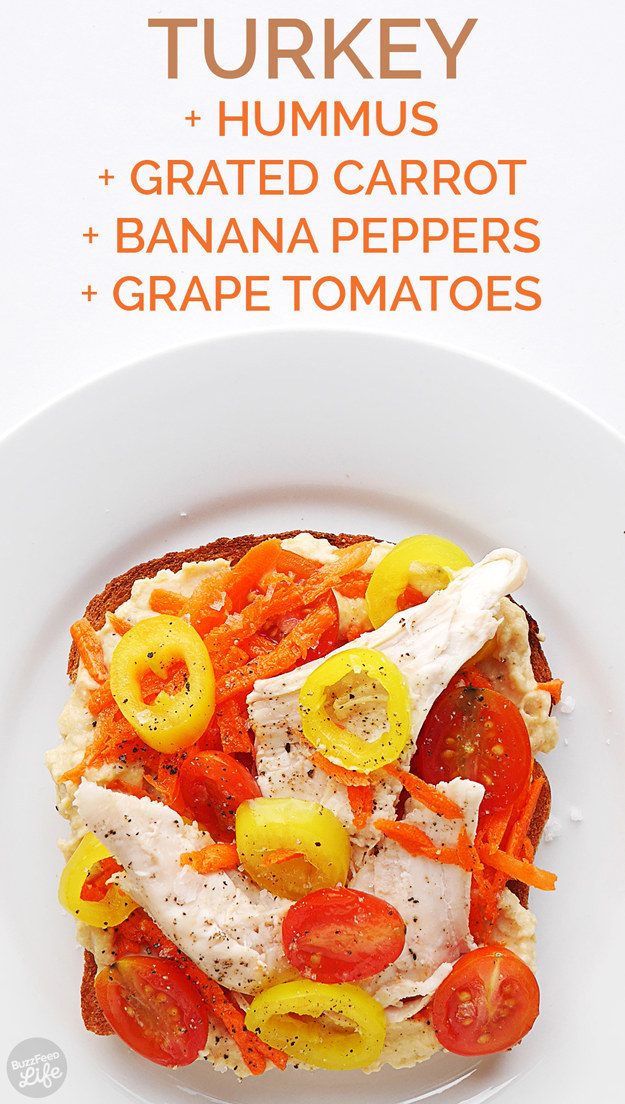 6.
Tangy-Zesty Toast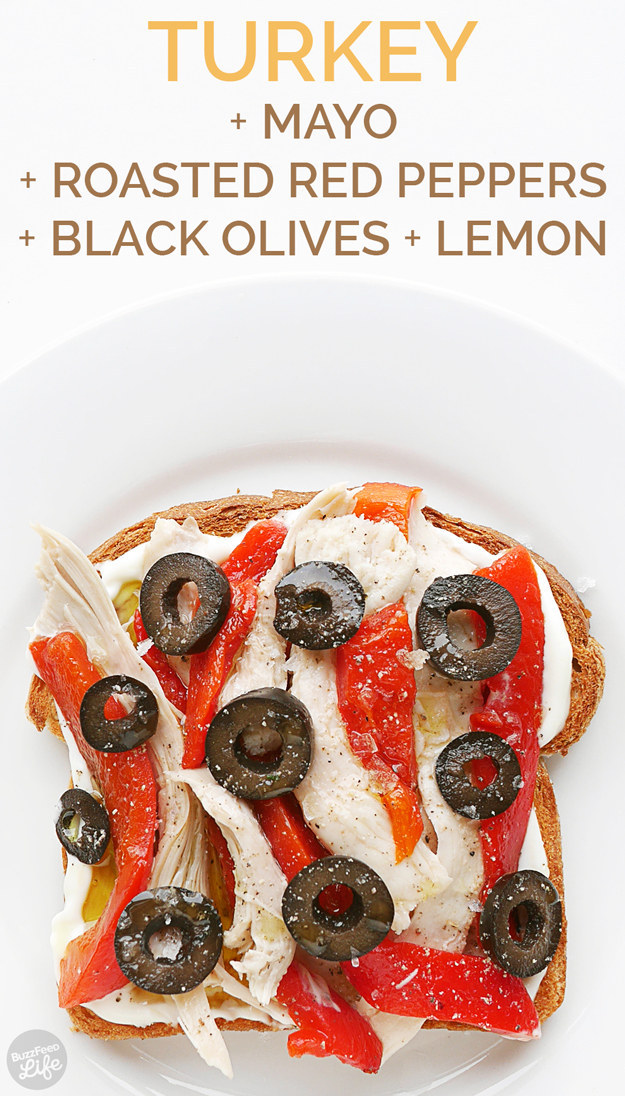 7.
Mediterranean Toast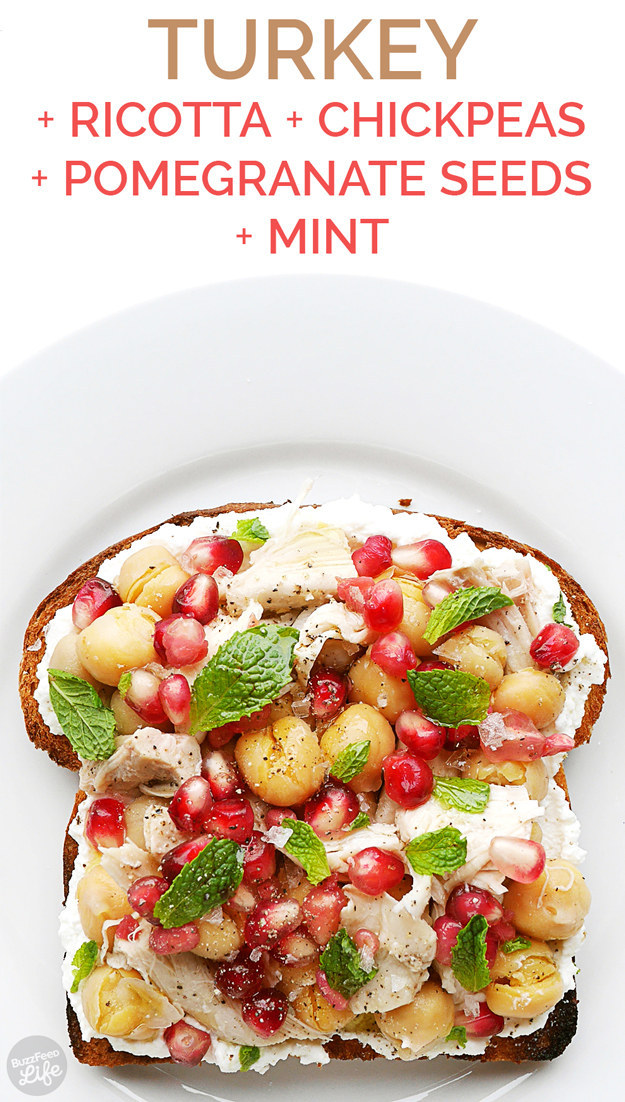 8.
Sushi-Lovers' Toast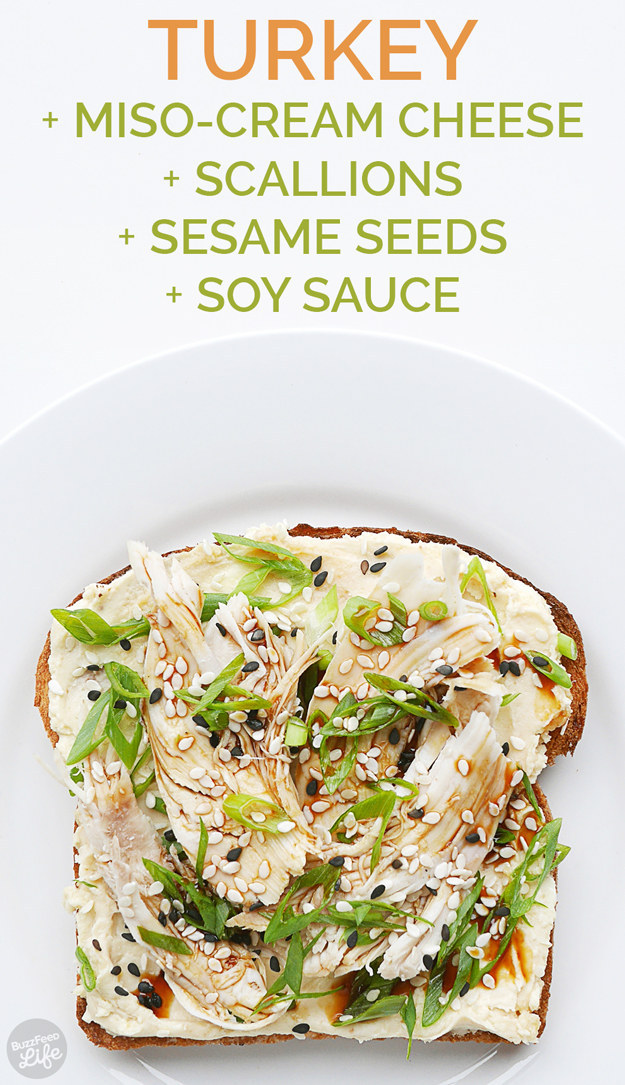 9.
French Toast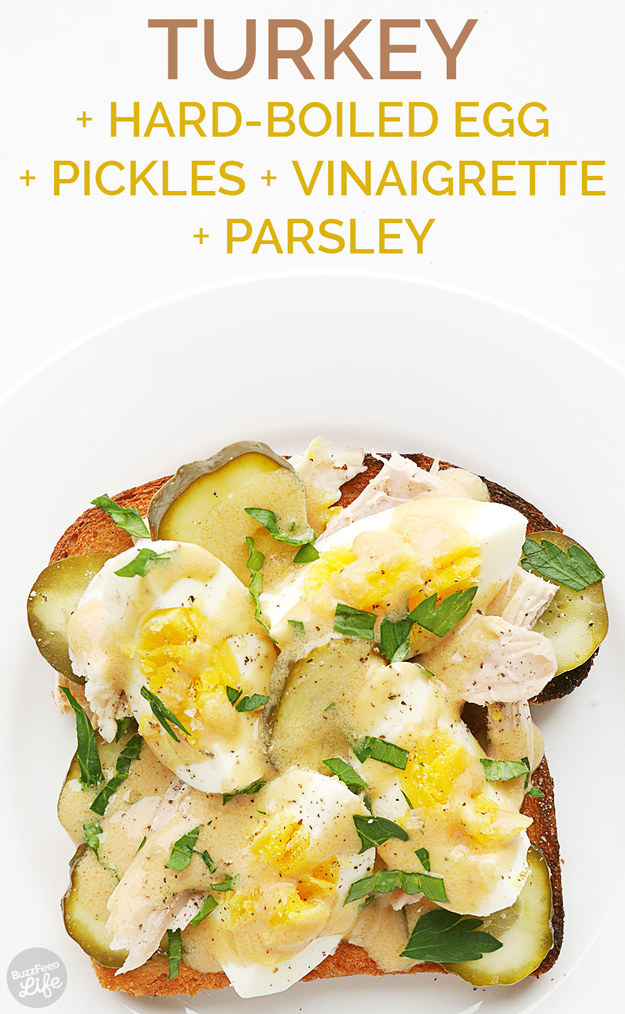 10.
Fall-Obsessives' Toast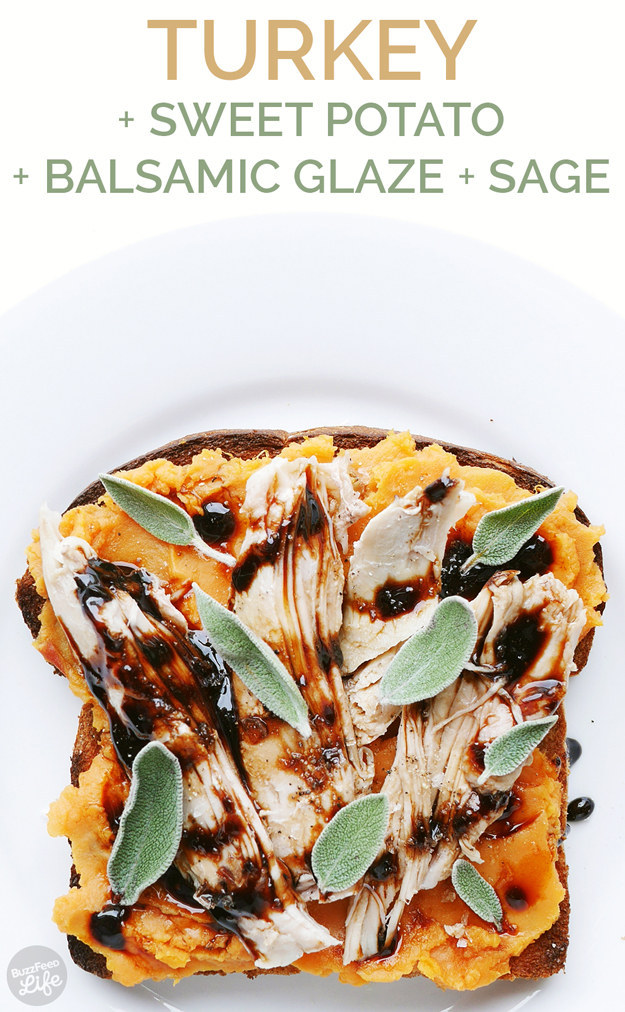 11.
Health Nut Toast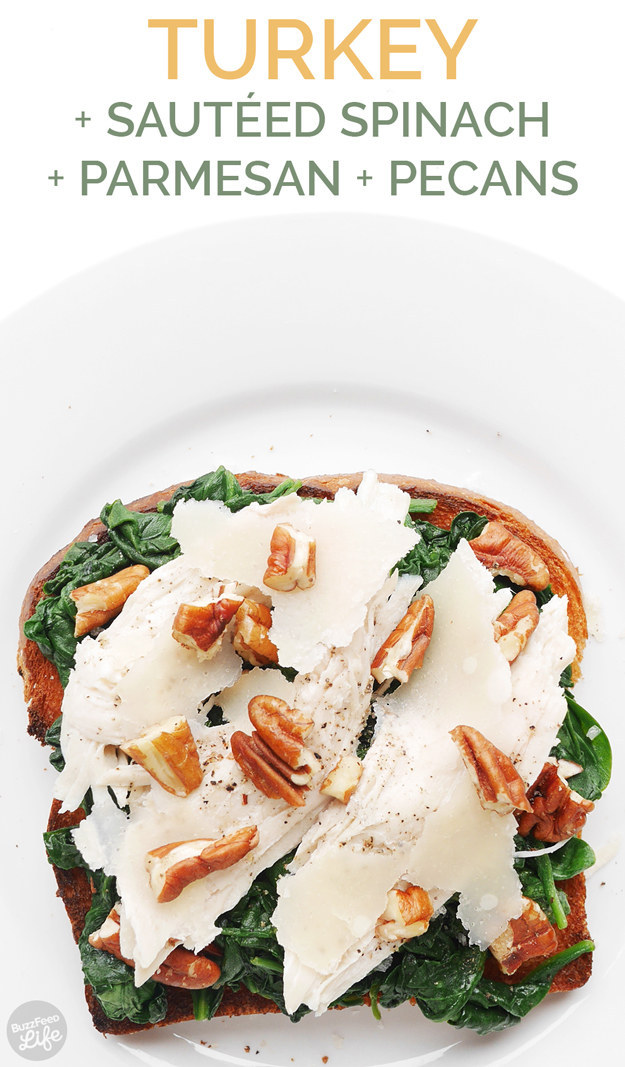 12.
Hipster Toast
13.
Muffuletta Toast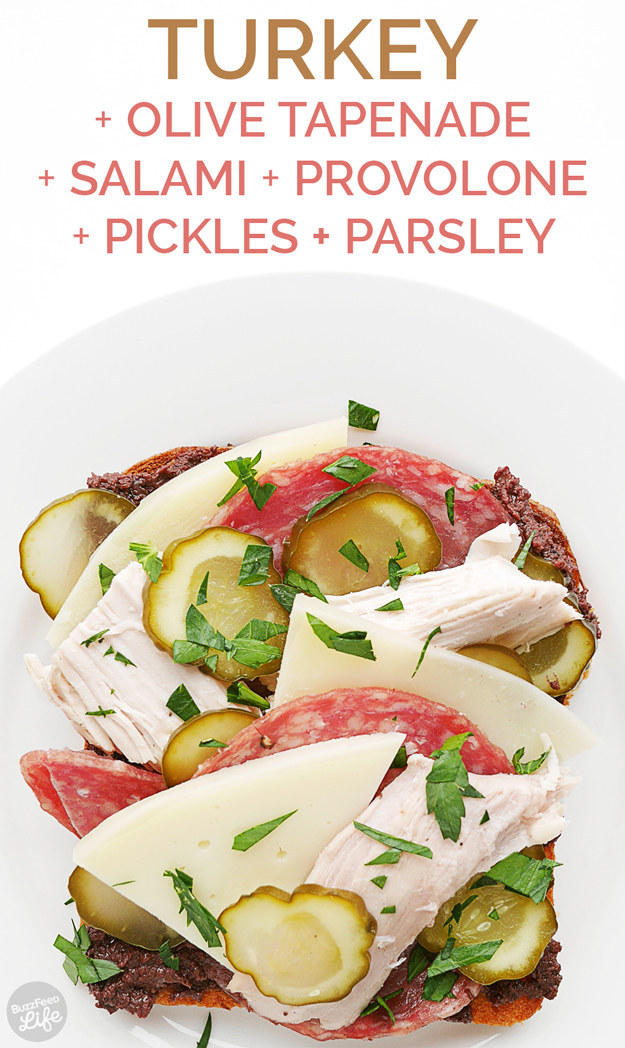 14.
Sweet and Savory Toast
15.
Croque-Madame Toast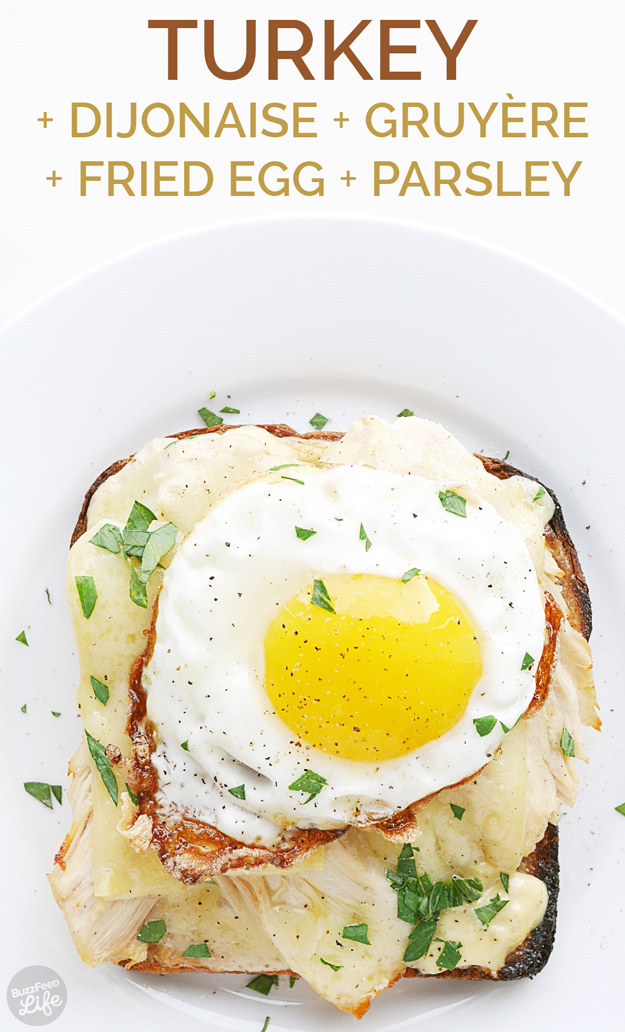 16.
Pizza Toast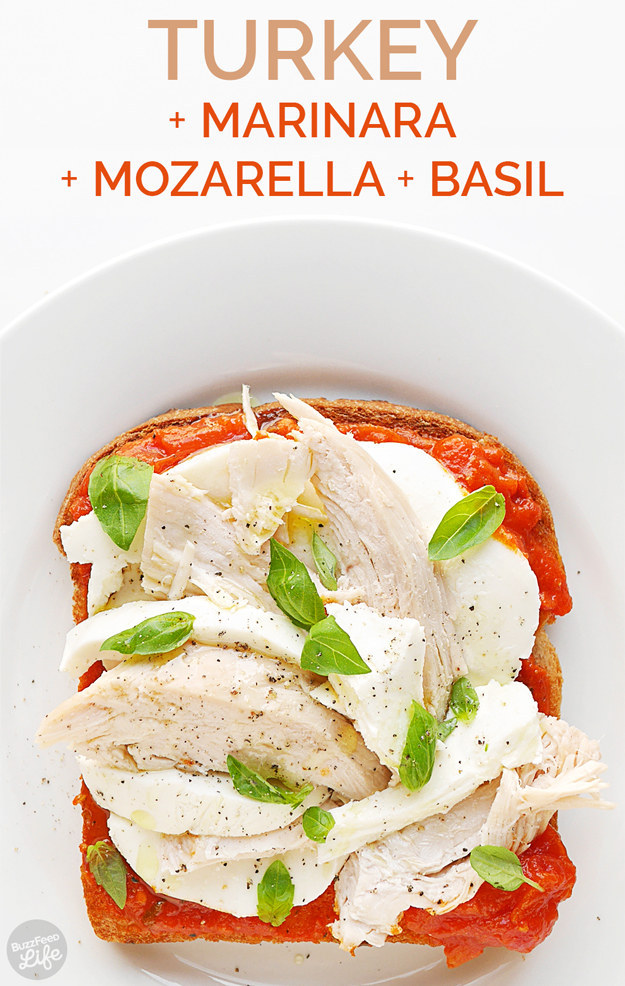 17.
Enchilada Toast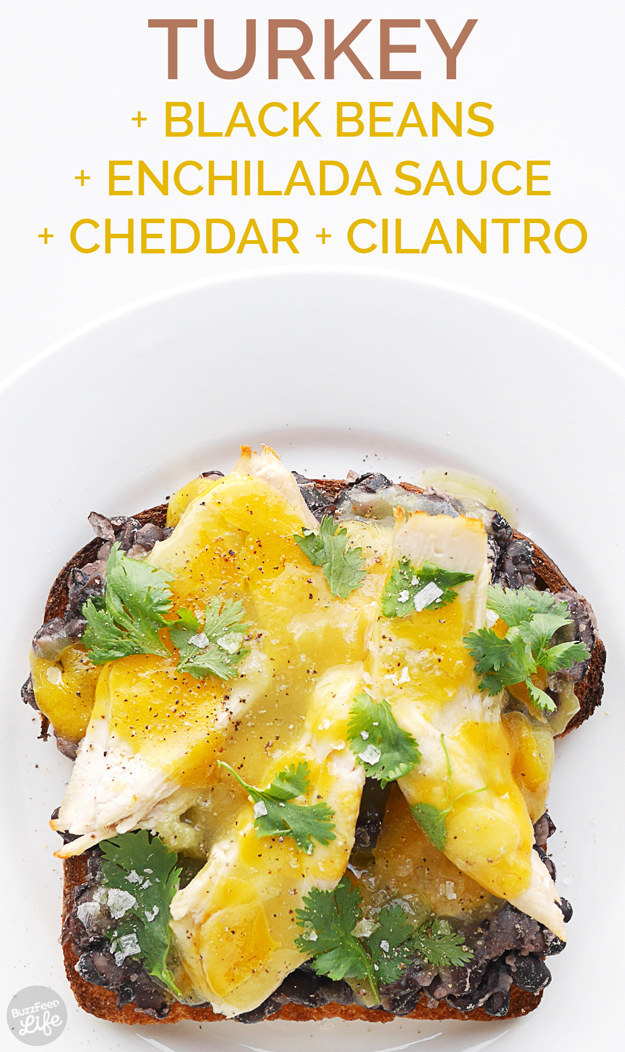 18.
BLT Toast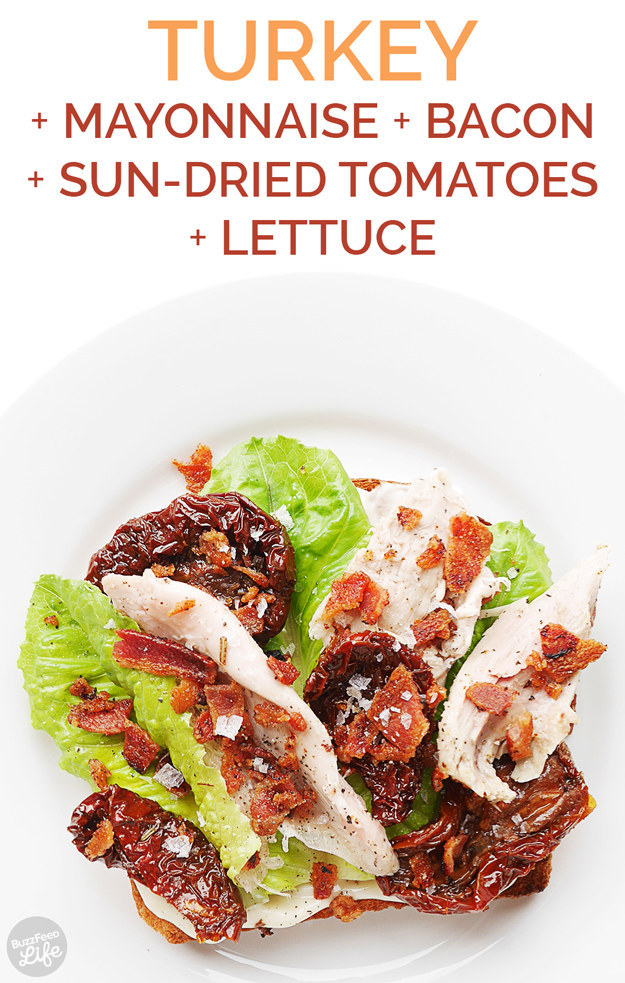 19.
Ranch-Lovers' Toast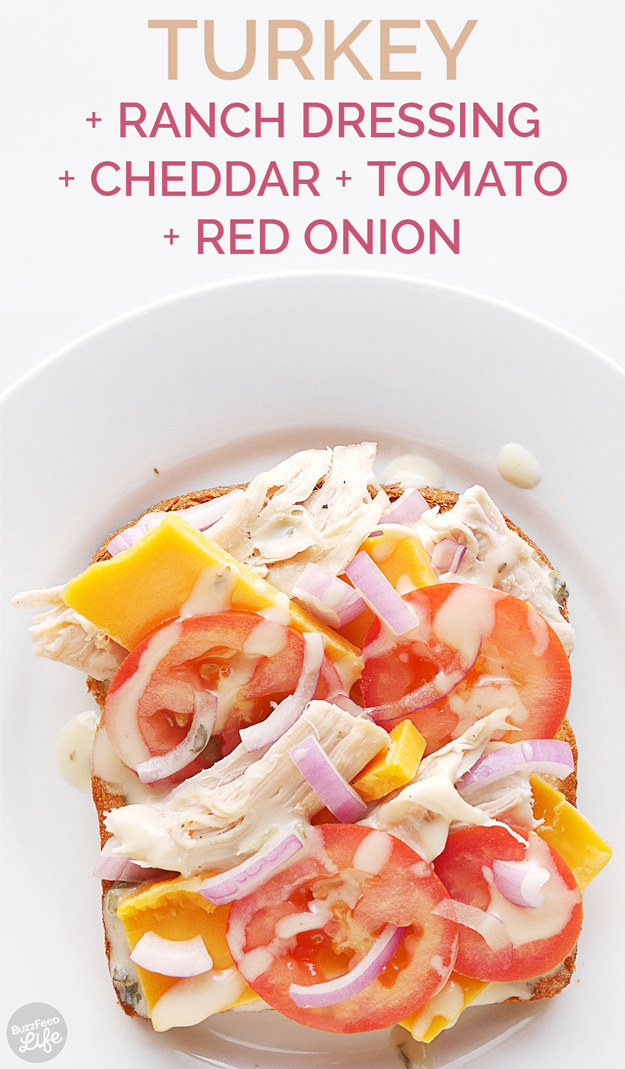 20.
Curried Toast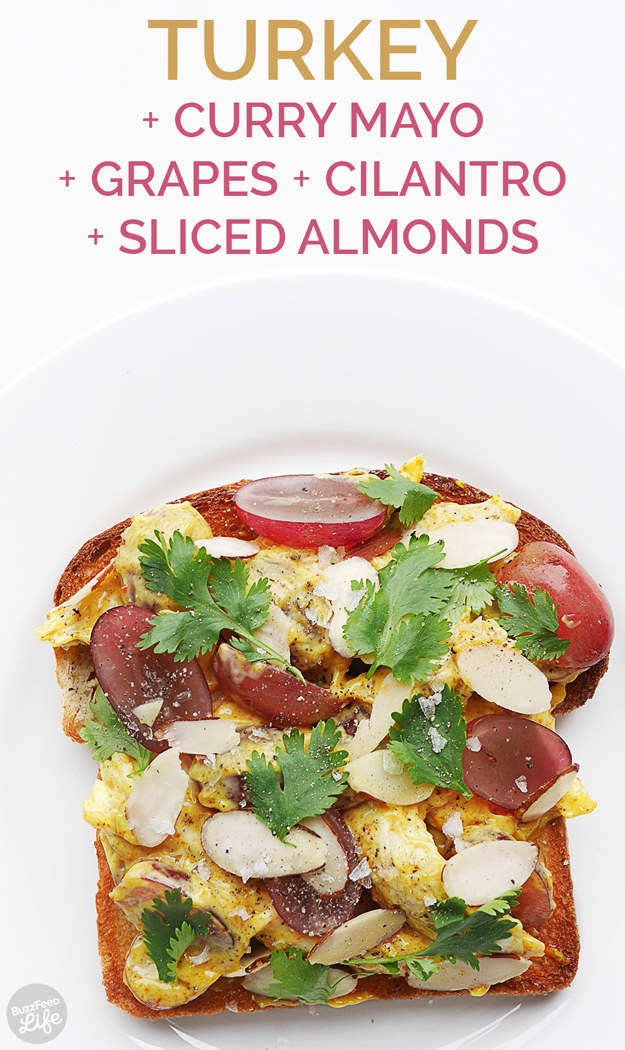 21.
Sweet And Spicy Toast