We Made Thanksgiving Dinner In A Slow Cooker And It Actually Worked
Set it and forget it: Turkey Day Edition.
Ladies and gentlemen, THANKSGIVING APPROACHES.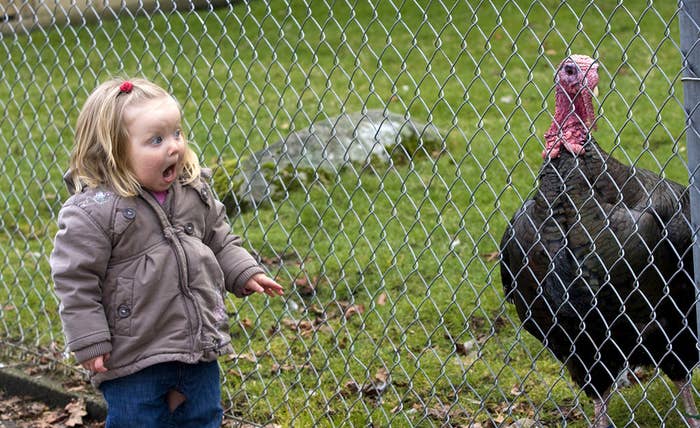 And so we are again faced with the holiday's fundamental injustice: Eating Thanksgiving is delicious, but cooking Thanksgiving is HARD.
...you could make the entire dinner all at once in your slow cooker.

Not gonna lie, when I set out to do this, I wasn't sure it would work.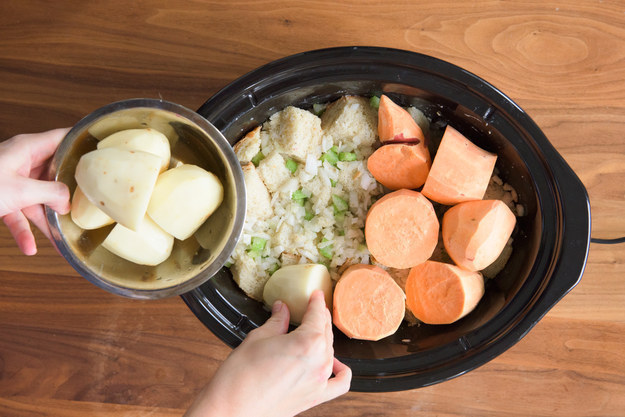 And maybe it doesn't look as fancy as this Thanksgiving dinner over here, but it tasted just like Thanksgiving dinner should — it was DELICIOUS.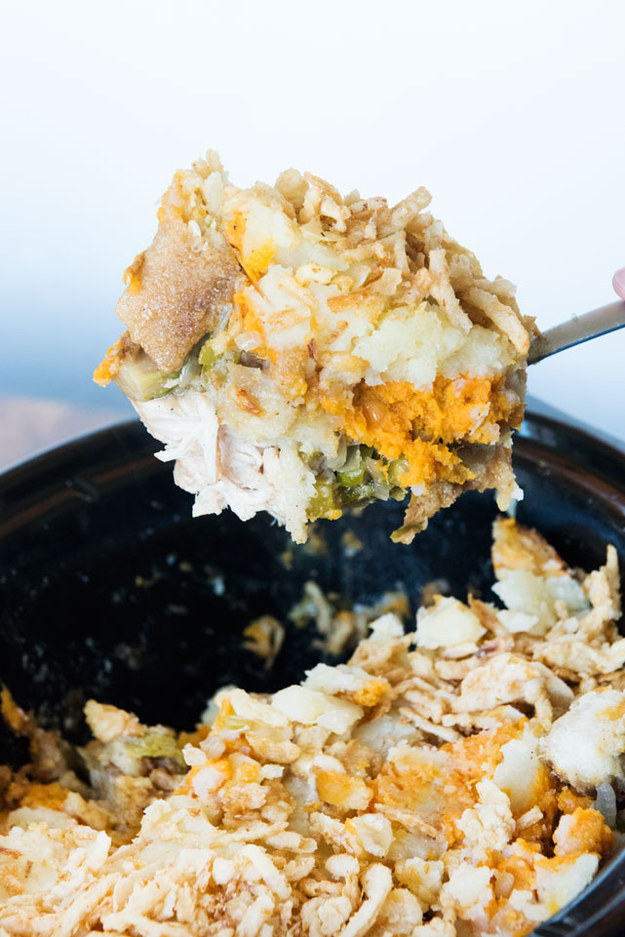 This is what you'll need to make it.
1.
First, make the stuffing layer. Start with a crusty, unsliced loaf of bread and cut it into 1- to 1½-inch cubes.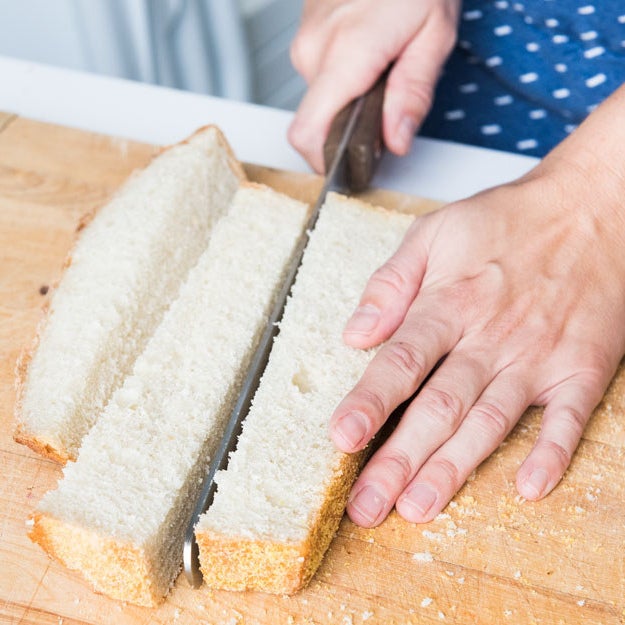 If you can only find a sliced loaf, that works too, but the stuffing layer will be mushier.
2.
Next, chop the celery and onion.
3.
Stir the onion, celery, bread, and melted butter together in a bowl. Season with salt and pepper.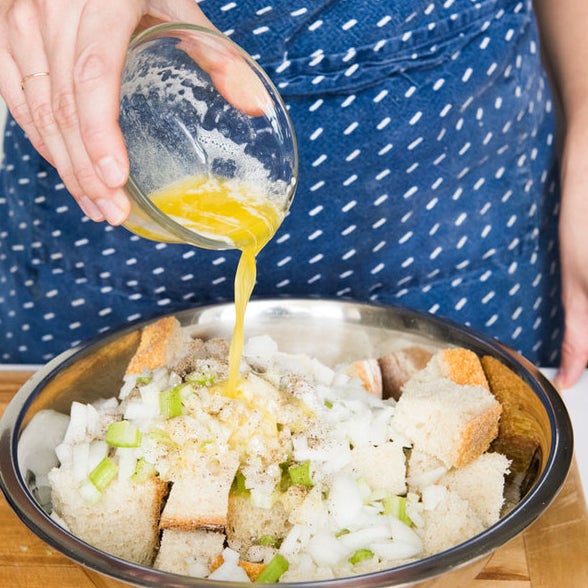 4.
Now, the Brussels sprouts: Trim the stem and then halve them through the stem.
5.
Peel the potatoes and then halve them or cut them into large chunks.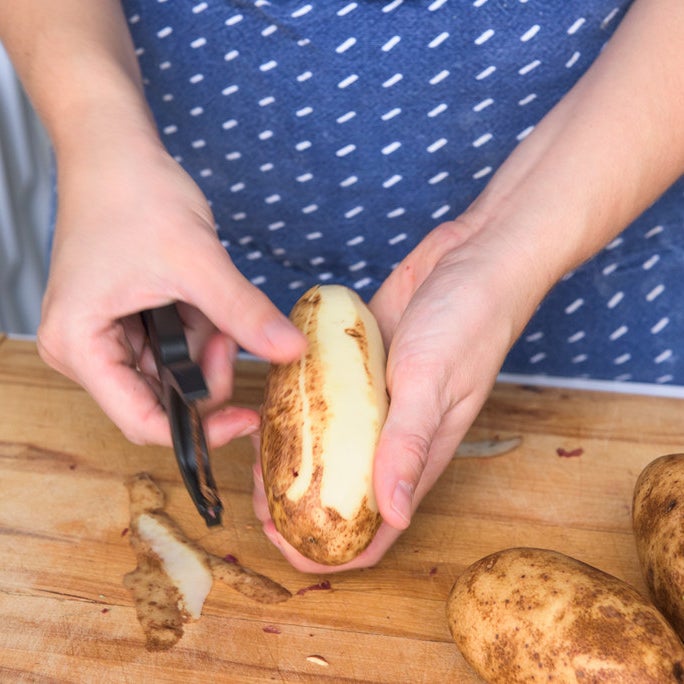 6.
Peel the sweet potatoes and then cut them into large chunks.
7.
Last but not least, cut the turkey into 2-inch chunks.
You are basically done! Time to start layering.
8.
Whisk flour and chicken stock together in the bottom of the slow cooker.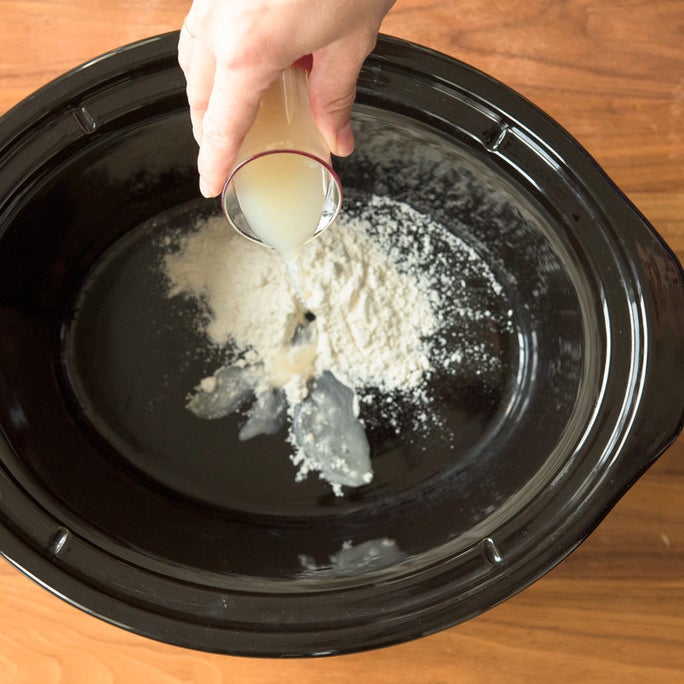 9.
Stir in the turkey and season with salt and pepper.
10.
Top the turkey with the Brussels sprouts and then the stuffing mixture.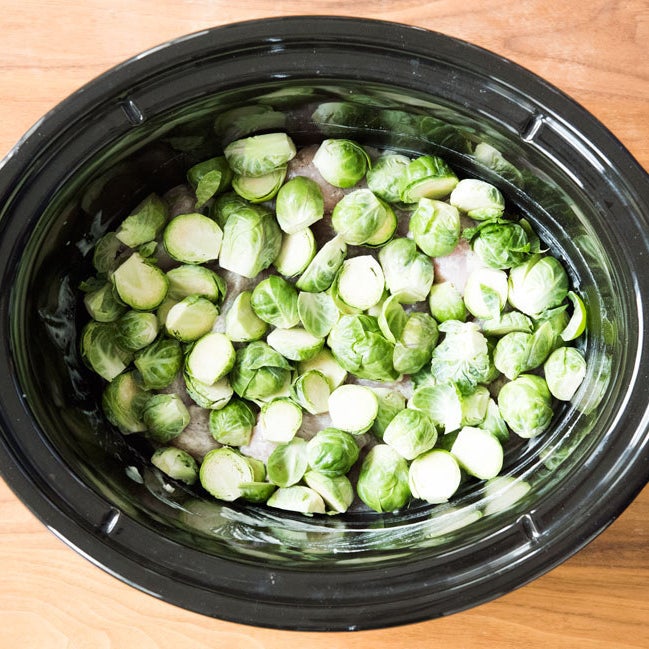 Press the stuffing down so it's snug.
11.
Now add the potatoes and sweet potatoes. Arrange them on opposite sides so it's easier to take them out later.
12.
Put the lid on, set the slow cooker to cook on high for five hours. Sit back and revel in the free time you have to enjoy the Macy's Thanksgiving Day parade.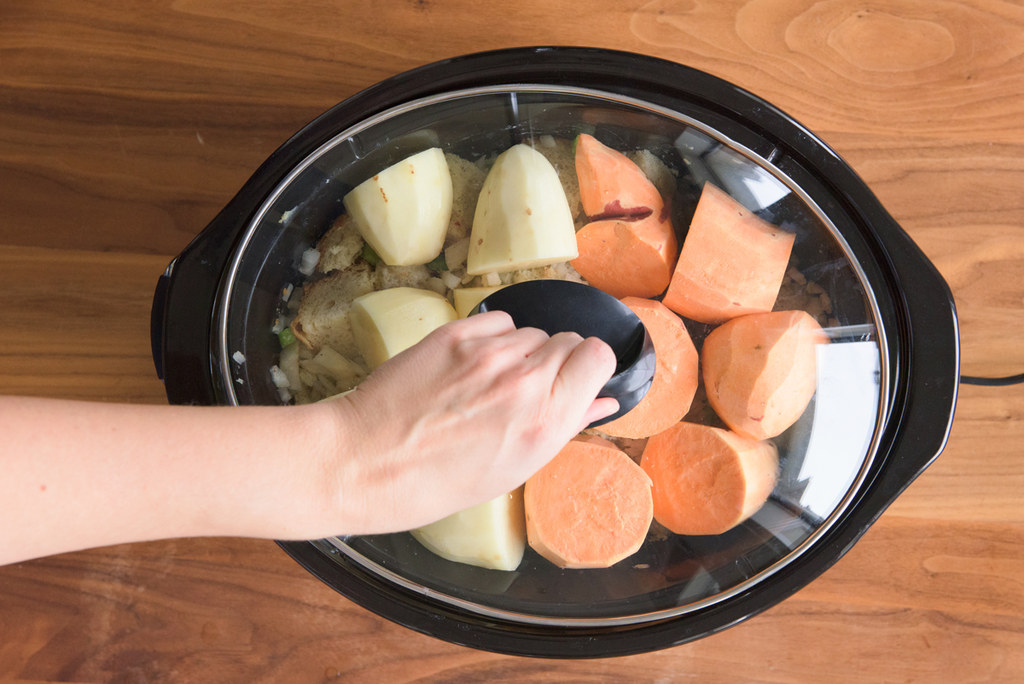 13.
Check the potatoes at four hours with a fork to see if they're tender. If they're not, give them another 30 minutes to 1 hour to cook through.
14.
When they're tender, take the sweet potatoes and white potatoes out and mash them with half a stick of butter each.
15.
Spread the sweet potatoes and then the regular potatoes on top of the stuffing.
16.
Sprinkle with the fried onions.
17.
Take a scoop out and respect the layers.
18.
🙌Praise the slow cooker and its magic powers. 🙌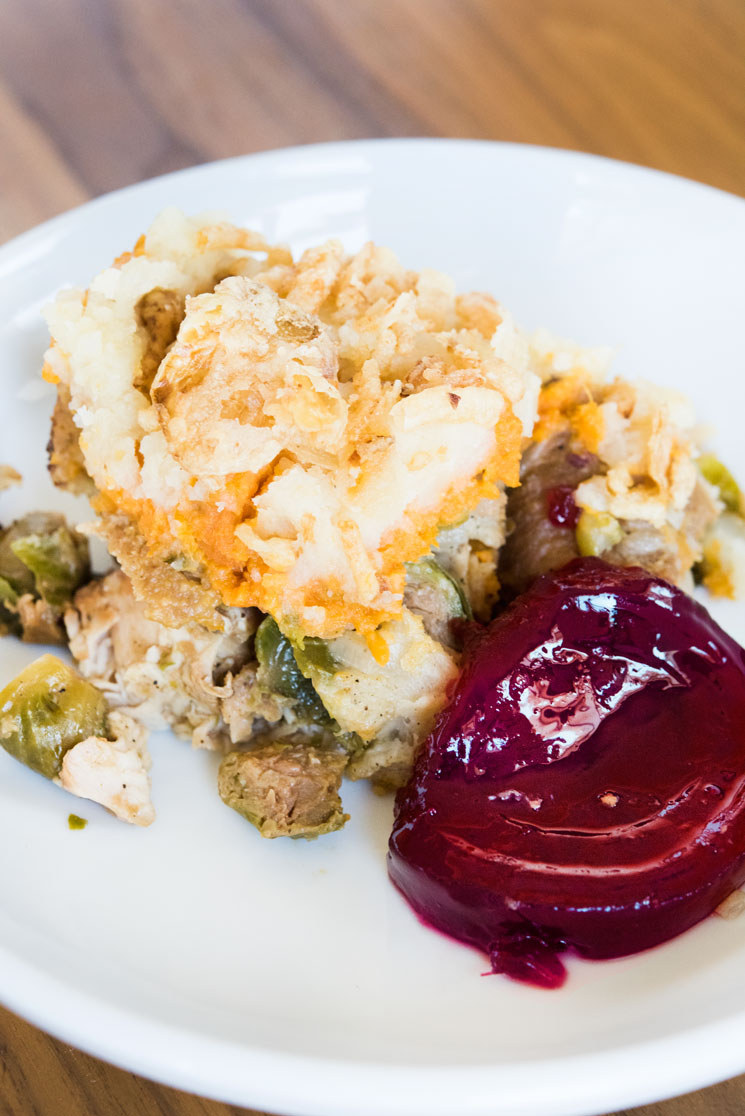 How to Make Your Entire Thanksgiving In The Slow Cooker
Serves 6 to 8
Recipe by Lindsay Hunt
INGREDIENTS
¾ cup (1½ sticks) unsalted butter, divided
12 oz crusty white bread, cut into 1½ inch cubes (4 to 5 cups)
1 medium onion, diced
1 stalk celery, diced
Kosher salt and black pepper
¼ cup all-purpose flour
¼ cup chicken stock
2½ lb boneless, skinless turkey thighs, breasts, or tenderloin, cut into 2-inch pieces
1 lb Brussels sprouts, trimmed and halved
1¼ lb russet potatoes, peeled and halved (about 3)
1½ lb sweet potatoes, peeled and cut into large chunks
1 2.8-oz container French's Original French Fried Onions
PREPARATION
Make the stuffing mixture: Melt ¼ cup of the butter and then toss with the bread, onion, and celery. Season with salt and pepper. Set aside.
Whisk the flour and chicken stock in the base of a 6-quart (or larger) slow cooker. Add the turkey and salt and pepper, toss to coat, and smooth into an even layer. Then top with the Brussels sprouts.
Add the stuffing mixture and smooth into an even layer. Nestle the potatoes onto one side of the stuffing and the sweet potatoes into the other side. Cover with the lid and cook on high for 4 to 5 hours, or until you can insert a fork easily into both types of potatoes.
Transfer the potatoes to one bowl and the sweet potatoes to another bowl. Add ¼ cup butter to each bowl and mash until smooth. Season with salt and pepper.
Spread the sweet potatoes on top of the stuffing, then spread the mashed potatoes on top of the sweet potatoes. Top with the fried onions and serve.