In a story first reported by People, BuzzFeed has obtained Nene Leakes' first official statement confirming that she will NOT be returning to The Real Housewives of Atlanta next season.

The RHOA veteran has been gracing us with her drama-filled life for nearly 8 years and says leaving the show has been "a hard decision for me."
Bravo / Via reddit.com
"My contract is up and I just think this is the right time. This is my opportunity to spread my wings and do different things."
Bravo / Via realitytvgifs.tumblr.com
But DON'T PANIC. This may not be the end for the reality star. "I'm not saying I'm gone forever. I'll probably pop up and play with those girls every now and then."
Bravo / Via realitytvgifs.tumblr.com
We can only hope to see more of this:
Bravo
And this: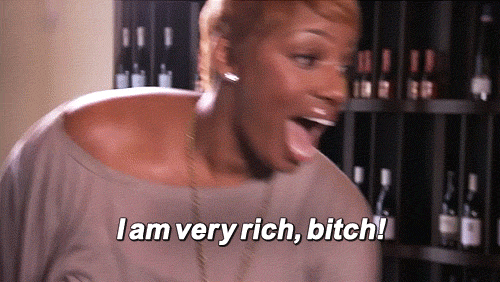 Looks like there are no comments yet.
Be the first to comment!