Update — Dec. 2, 12:30 p.m. PT: The baby's name has been revealed on Ashton Kutcher's website as Dimitri Portwood.
"Today, A Plus is happy to announce that Dimitri Portwood Kutcher was born at 1:21 a.m. on November 30, weighing 8 pounds and 15 ounces," the website reports. "Dimitri is the couple's second child, after having their daughter Wyatt in October of 2014."
As for a photo of their newborn son — we may just have to wait. "We'd like to allow our kids to make their own choices on whether to have a life in the public eye or not," Kutcher told A Plus. "We don't want to make the choice for them."
In case you've been busy livin' life and stuff, you might have missed Mila Kunis being pregnant with her and Ashton Kutcher's second child for the past nine months now.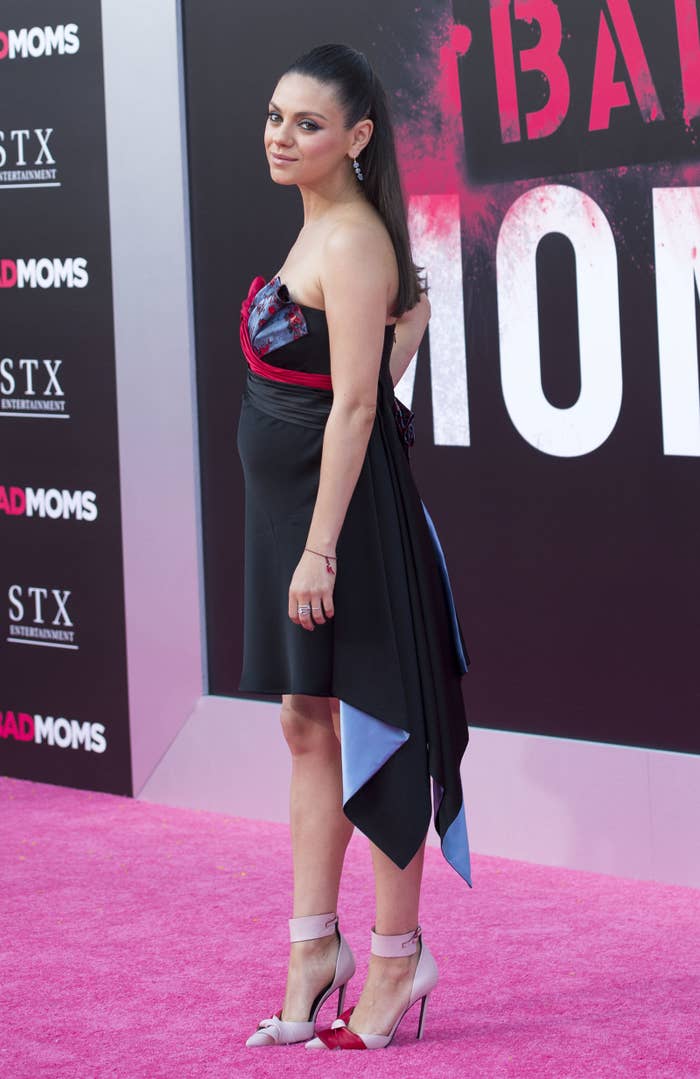 She may have just been the cutest pregnant person alive.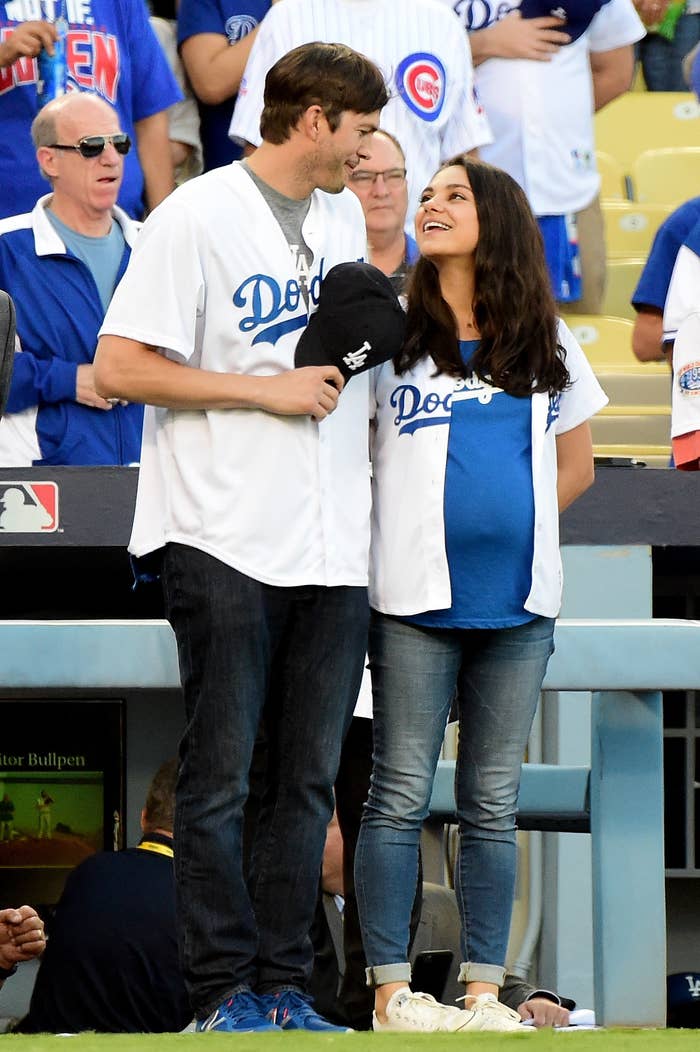 Well now, BuzzFeed has confirmed with Kunis's rep that the couple gave birth to their brand new baby *BOY* yesterday, Nov. 30, and people are PUMPED!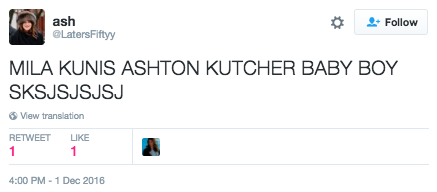 Not only is this exciting for like, everyone, but it means their 2-year-old daughter, Wyatt Isabelle, is now a big sister.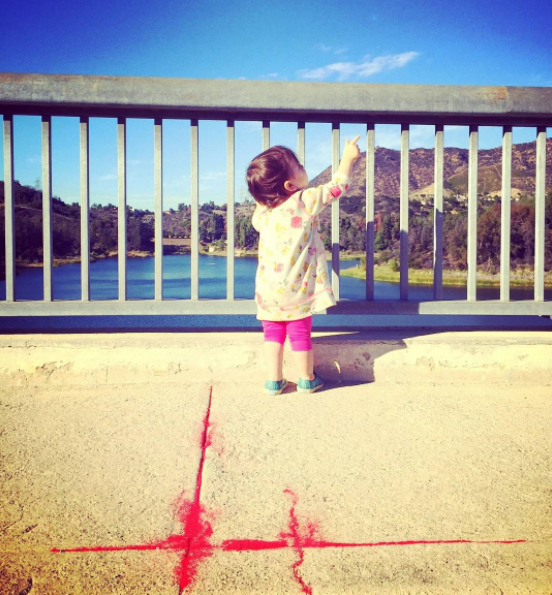 Congrats, Mila and Ashton — we're so happy for you two!!!