Miley Cyrus was one of many celebrities at the Women's March in LA on Saturday, and in true Miley fashion, she came loud, proud, and DECKED OUT in color.
When it was Miley's turn to speak, she couldn't help but get emotional over the enormous turnout: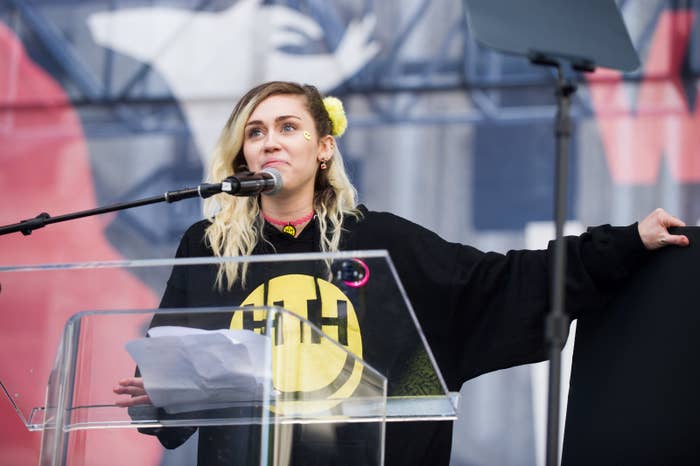 When they first thought it was gonna happen today, they got a permit for 1,000 people. There are almost 400,000 people — half a million people here today.
But when all was said and done, march organizers reported that an estimated 750,000 people showed up in LA. Miley went on to explain her gratitude: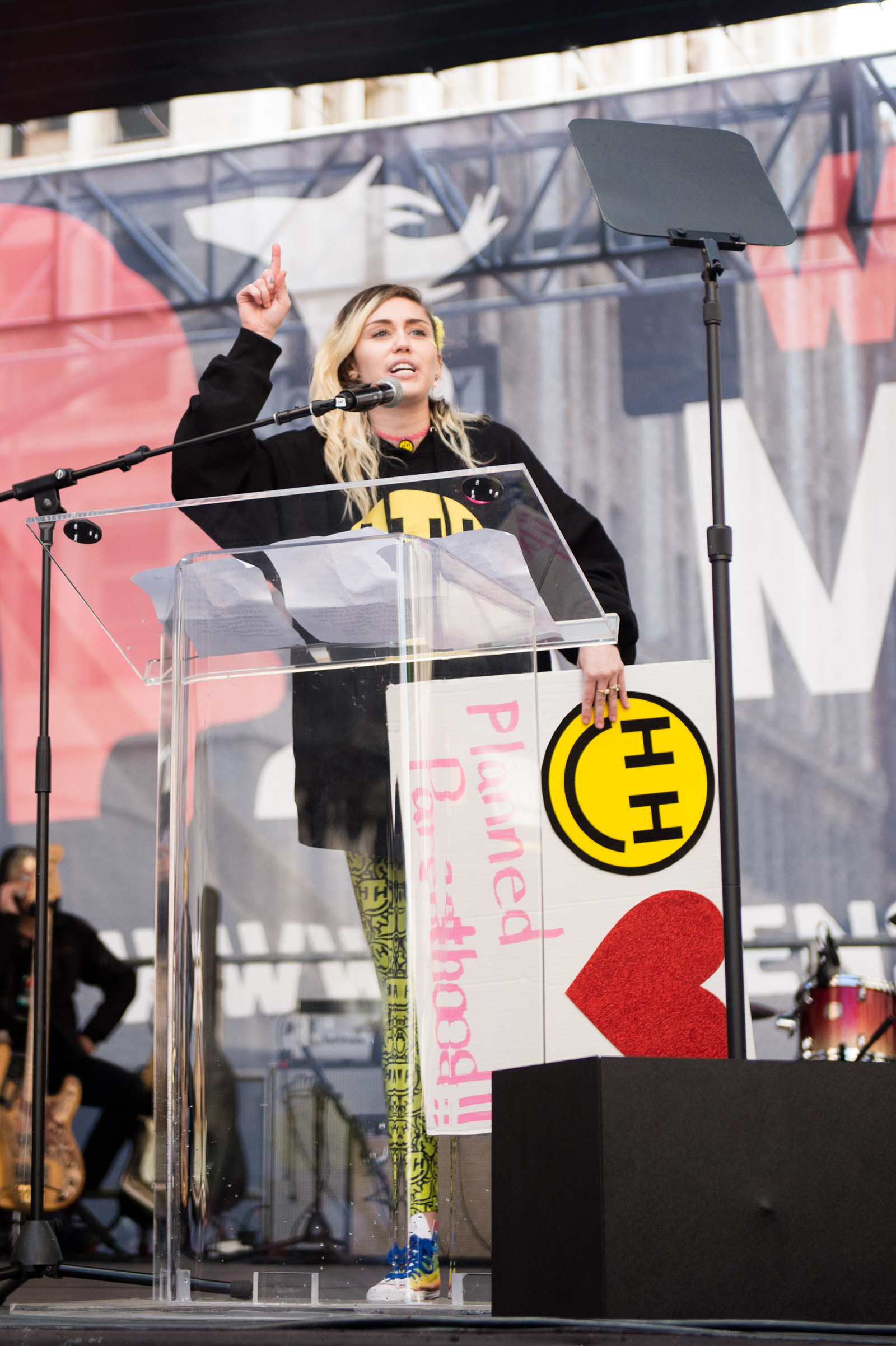 The way I feel, standing here right now, is proud and honored to have shared this moment with all of you guys. To know that I'm not alone in this dream that we are going to see become reality brings me such hope.
And when wrapping up, she reminded the crowd to not lose sight of how far we've come: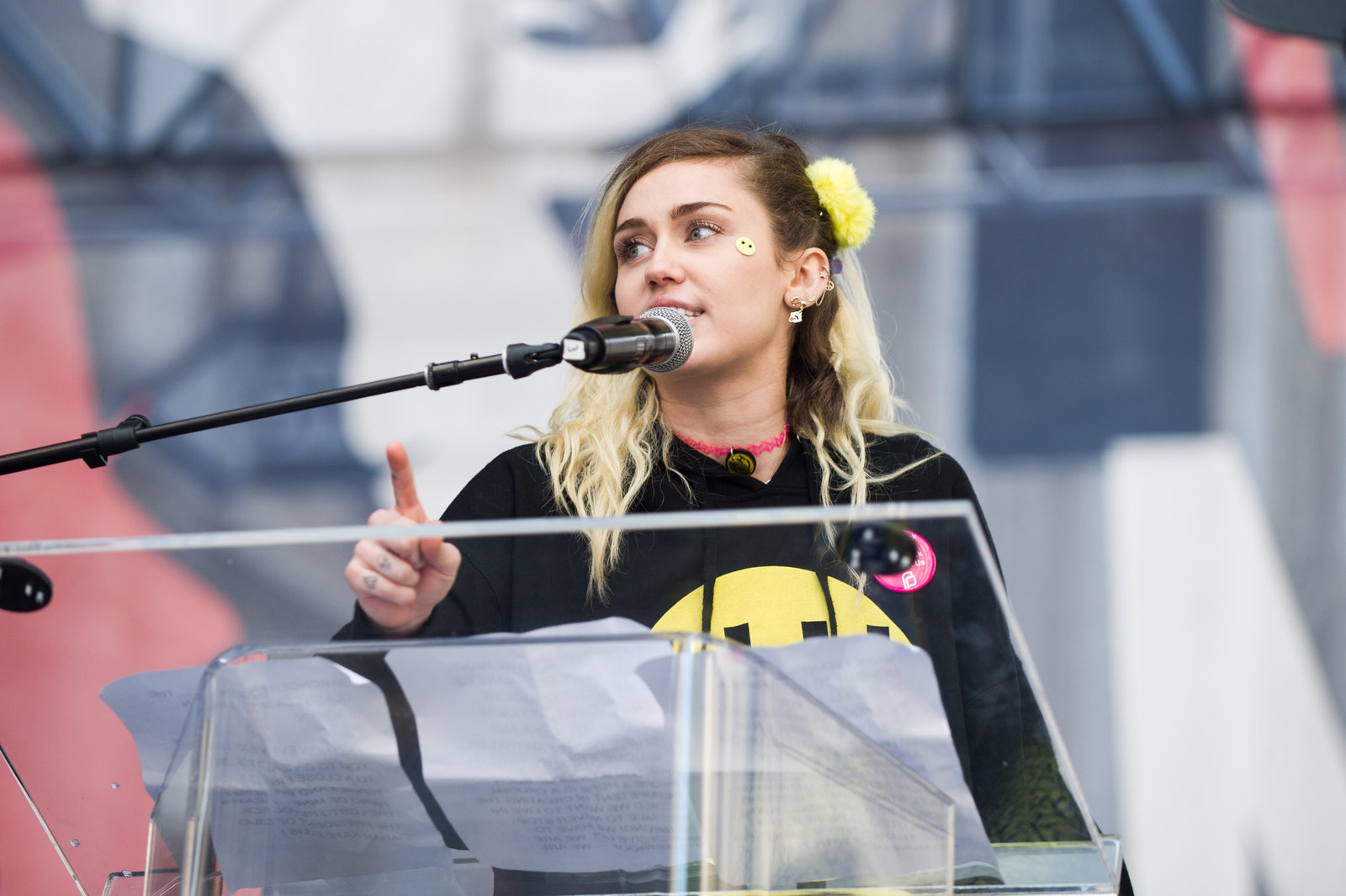 We have to never stop believing. We have to never give up. We are living proof that we are stronger together. I'm gonna lose my shit because I just want you guys to all know that the glass ceiling has already been broken.