6 Reasons Why Mike Shouhed Says He Loves His Wife
The Shahs of Sunset star is facing rumors of him cheating head-on.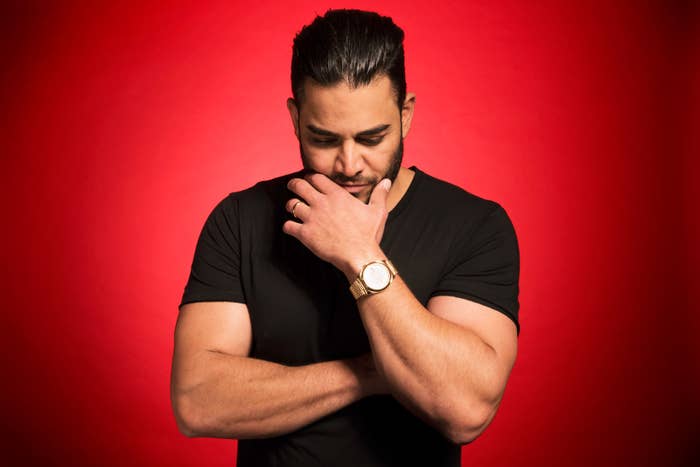 Any fan of Bravo's Shahs of Sunset knows that star Mike Shouhed has come under fire for allegedly cheating on now-wife Jessica. Shouhed stopped by BuzzFeed LA to tell us exactly why these rumors are more fake than a knockoff Louis Vuitton. Want a hint? It involves all the reasons why he loves Jessica.
1. Her bangin' good looks: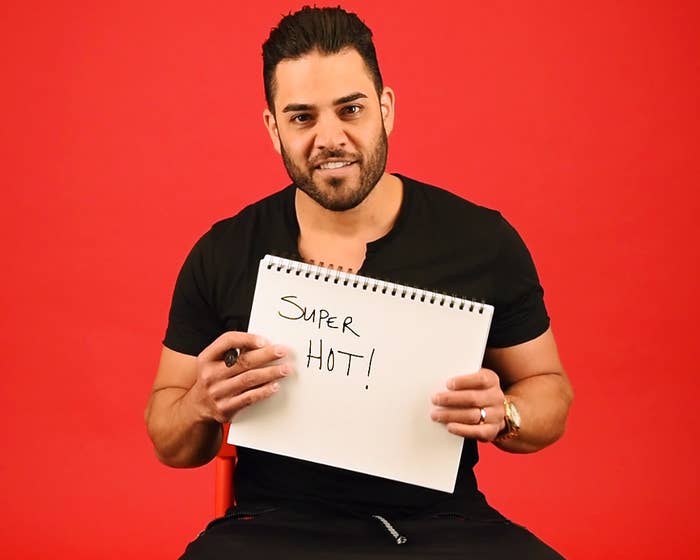 My wife is super hot. I remember when I met her, it was this place called Lexington Social House, which is gone now. She was standing in the corner, she was wearing an outfit, and I said, "Wow, she's got the most amazing body." I walked up to her, I just stood there like a creep for a minute 'cause I was like, "Uhh, what am I supposed to say?" And then finally I started chatting with her, we started dancing. I don't know how to dance, I just stood there. And I was like, "Let's hang out, give me your phone number," and the rest is history!
2. Her genuine soul: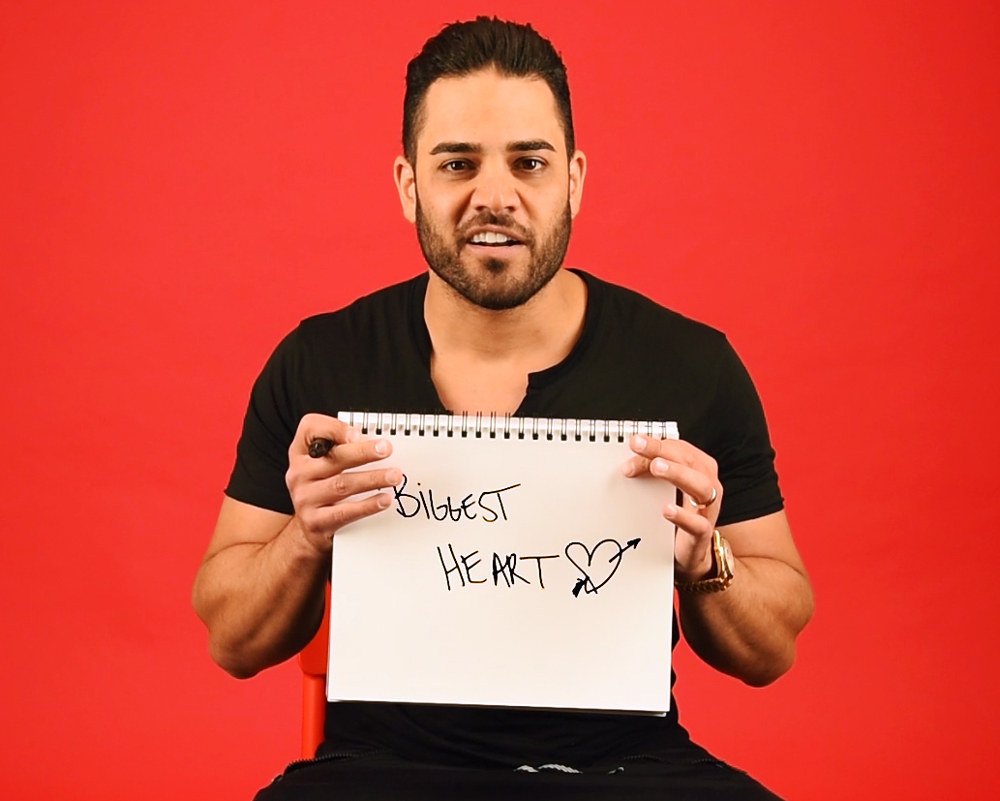 Jessica's an RN, which is a registered nurse, and you can't be a nurse unless you really genuinely like people and want to take care of them. I'm the biggest baby when I get sick, and she is there at my beck and call. I lay there, I'm just having a headache and she's rubbing my feet, giving me pills to take, water — I have a full-on lunch in bed, it's really awesome. For a man to have a wife, you really want to have someone who's compassionate and loves you and wants to take care of you, because men are big babies.
3. Her religious beliefs: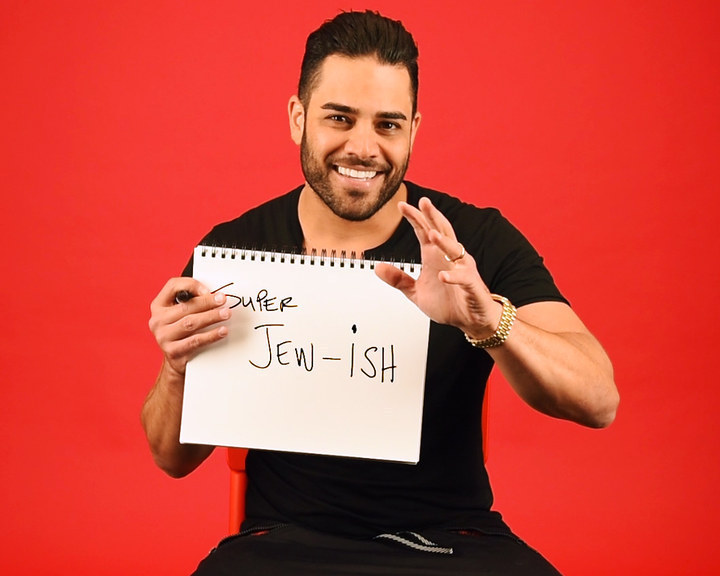 She converted for me, which is such a big thing, to give up your beliefs. Neither of us were really religious but I feel if as a married couple you have one philosophy, one belief, then you can be one unit and no one can break you apart. I think it's really cool that we came together and decided, as a couple, to be Jewish, and she teaches me things about the religion, which is totally awesome. We light the candles on Fridays, and just give us a moment to sit there, not so much to God, but to pray to the universe, "Thank you for everything you've given us, thank you for giving us each other, please make our love for each other stronger, and if you are going to teach us lessons in life, make it easy so we can understand it and learn from it and go forward from it."
We say one nice thing about each other every week, which is really amazing and [something] a lot of couples don't do. Just that one thing. I do it every day with her. I text her one thing I love about her — "Babe, today when I saw you smile, I loved it" or "the breakfast you made me today was amazing" — and she tells me the same thing, and it's really cool just to give each other that positiveness.
4. Her tough past: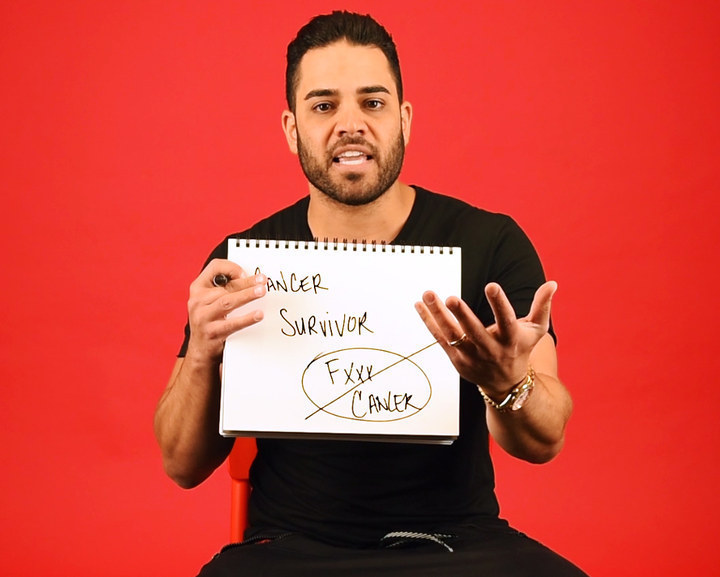 A lot of people don't know this, but she's a cancer survivor. At the age of 13, she was diagnosed with leukemia. And she spent one year, 365 days, in the hospital in one room where she couldn't have contact with people because her immune system was completely low. She only could bond with her nurses that literally had to get wound up, scrubbed up. She couldn't eat any outside food. So imagine as a 13-year-old, no McDonald's, anything you like, pizza — nothing. You can't have anything. Only eat soups or sterile food that they bring for you. And the craziest part is that they gave her a 20% chance of living. They told her parents, "She's probably not going to survive."
But all of her pictures while she had cancer were smiling. Bald, no hair, chemo'd out, and just smiling, like, "I'm going to survive" — and she did. If it wasn't for her sister giving her a bone marrow transplant, she wouldn't be here today. Her little sister is like my own sister. Anything she wants, she has. I love them both because I didn't just take on a wife, I took on her and her sister, which together are now the person who's my wife.
When she jumped out of the plane [on Shahs of Sunset] she goes, "I'm gonna be a wife!" People thought she was going after a ring. Fuck the ring. She was like, "Oh my god, I was going to die, and now I'm going to be a wife. These dreams I've had as a child." When women start thinking about these things and dreaming about their wedding days. That was almost taken from her.
5. Her work ethic: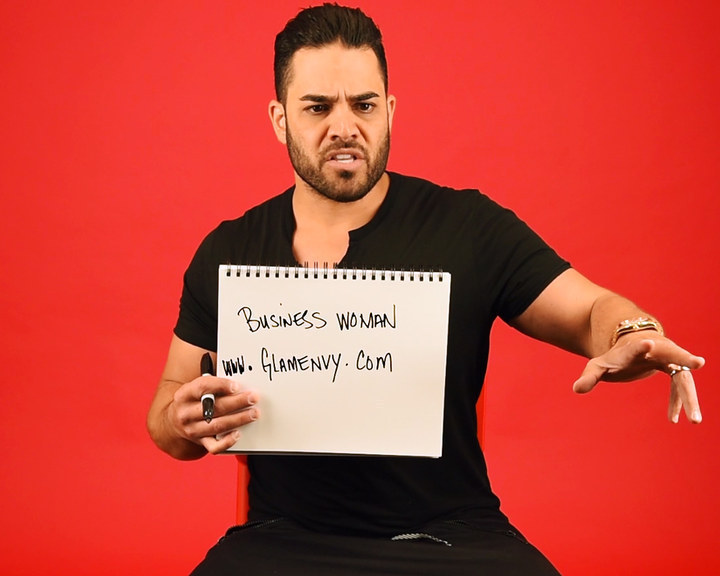 Not only is she a registered nurse, but hanging out with a Persian Jew, our mentality, we're foreigners, we came here with an immigrant mindset: You have to own a business. And she started to adopt that. She comes home one day and she's like, "Babe, I was at the nail shop and I met this Persian girl and she complimented me and she had this idea" — going a million miles a minute. I was like, "Babe, stick to nursing." She said, "No I'm going to do this," and I swear to god, I wrote her a check and said, "Here you go, I love you, and if this is what you want to do, I'm going to support you."
She created this company called glamenvy.com. We were at a brisk today and three of the girls were wearing outfits from her online boutique, and all the time people are emailing her and hitting her up on Instagram going "thank you" because it's hard to find really cute stuff for cheap. She does that because she's not greedy — she makes a few bucks off of making the deals and people just love it. She's styling people, and they have a section where they show you how to put outfits together. It's pretty awesome to see her go from a princess to now a bona fide straight businesswoman. She comes home and we talk and I get excited when I see her progressing in life, and extending out of her comfort zone and not failing but actually flourishing and being really successful at it makes me a proud husband.
6. Her strength: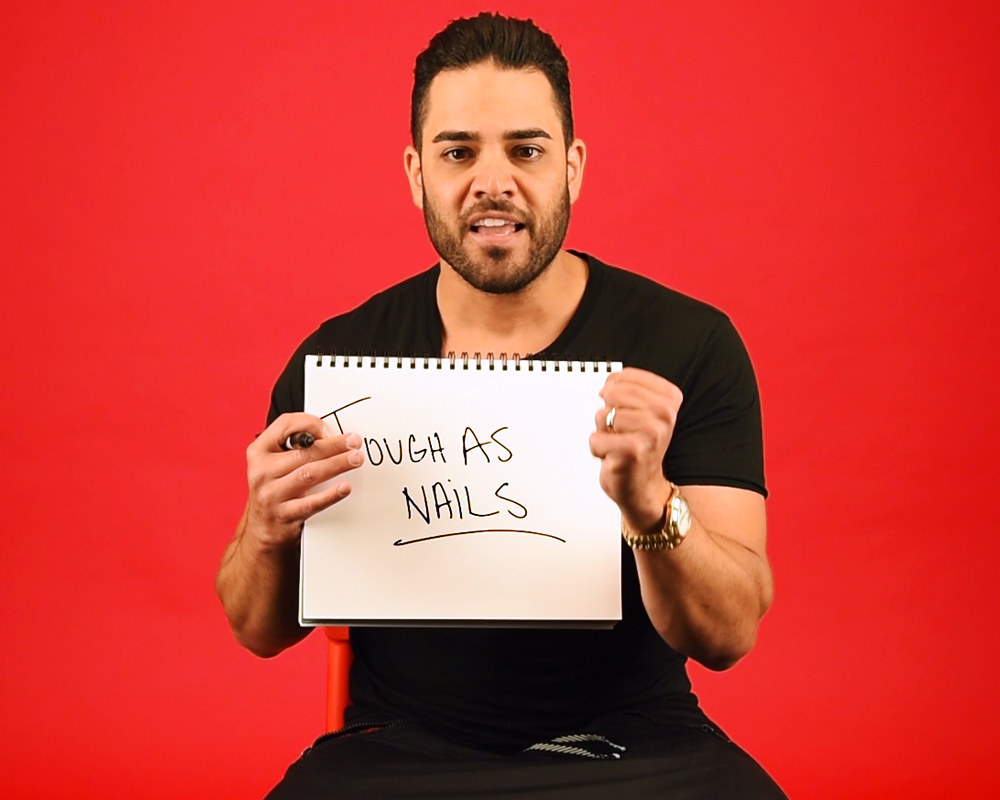 She's strong. She's tough as nails, this girl. To hang out with a bunch of Iranians on a show where they all got together and ganged up on us this last season. For her to just persevere and be like, "You know what? I don't care what anyone says. This is my husband, I've got his back, and we're going to ride or die together." She did that and it was really awesome because I didn't have anyone else to talk to — these were my best friends who turned their backs on me. I'd go home and I'd vent to her and she'd just take it. [She'd] make it all OK and make me feel like everything's gonna be OK, we're gonna get through this — and with her help, we survived.