This is gay Olympic skater Blake Skjellerup.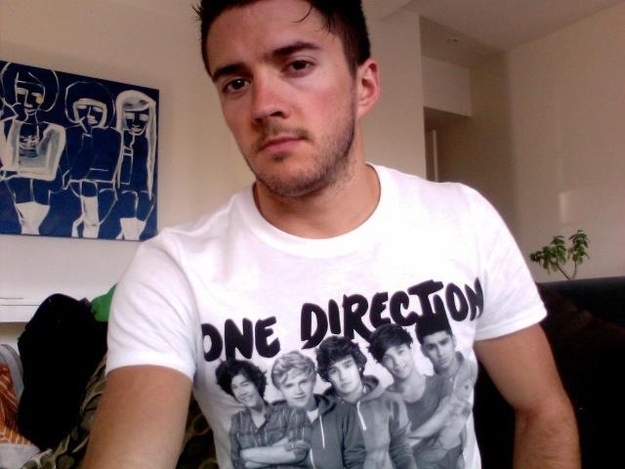 He is qualifying for the 2014 Winter Olympics in Sochi, Russia, where a law was passed last month prohibiting "homosexual propaganda."
This may make it dangerous for people to be openly gay in Russia.
But Blake Skjellerup recently told Vocativ that he would not be hiding his homosexuality while competing in Russia.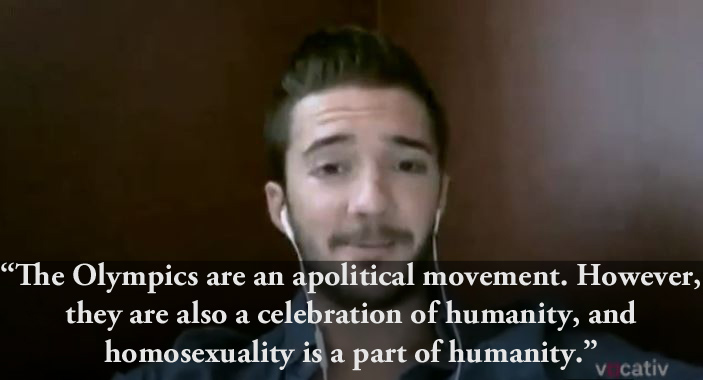 He criticized the law:
I think being in a country [like] Russia where they've decided to introduce these new laws, basically saying we're telling children that homosexuals don't exist, is a massive step backwards for the LGBT human rights movement for the world, not just for Russia.
The law is sweeping and inhibits individuals and media companies from passing on "gay propaganda."
In addition, the law may go against the very fabric of the Olympics. Namely, the Olympic Charter promotes "human dignity." Russia is also under international obligations to guarantee non-discrimination. This law specifically prohibits "non-traditional" sexual relationships to be affirmed in the public eye.
Some gay rights groups have called for a complete boycott of the Sochi games. Skjellerup doesn't agree.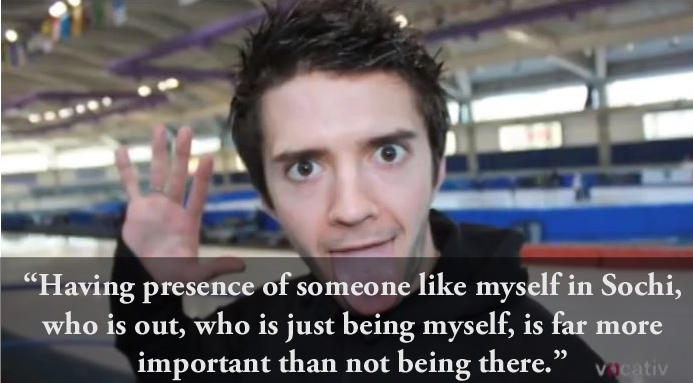 However, he could face significant consequences in Russia.
According to the law, people promoting homosexuality can be fined up to $155. They could also be placed in jail for 15 days — or deported. Still, retired Olympic tennis player Martina Navratilova seems to agree with Skjellerup. She told the Washington Blade, "It's more effective to get in people's faces and prove them wrong rather than run away. To me a boycott kind of runs away from the problem."
Go Blake! We're rooting for you!